READ NOW - Introduction to Recording Interfaces and Other Recording Gear
THIS THREAD IS OUT OF DATE: PLEASE FIND THE NEW THREAD HERE:

https://www.ultimate-guitar.com/forum/showthread.php?t=1658707
Recording Interfaces - A Buyers Guide
There is an important question to keep in mind whilst reading this thread
"What are you going to be recording and what is your budget?"
If you plan to mic up a drum kit for example there's little use buying a two input interface, just as an FYI this thread wont include microphones, but please, before you post a thread asking about what mic is best, please make a google search, you'd be surprised how easy these things are to find. The second part is pretty obvious, it's hard to spend money you don't have, but it can be worth saving, as with most music equipment you get what you pay for.
THINGS TO AVOID
(Invalid img)
This, you don't want this. You may think you want this, other people may tell you that you want this, but they are wrong. You do not want this, this is bad, this makes kittens cry and melts ice cream, I have it on good authority that Hitler used a Jack to Mic input converter to record his guitar.
Some people may claim to get decent results with this, and they may do, but it's really not worth the trouble. You'll have latency issues, noise issues, terrible quality, nothing good will come of it, there have even been reports of this method breaking the mic port on your PC, it simply wasn't designed for it.
IF YOU POST ON THIS FORUM ASKING FOR HELP WITH A MIX WHILST USING THIS METHOD YOU WILL NOT GET A RESPONSE.
This is not to be cruel or heartless, there is just genuinely nothing we can do in order to make this method sound good. Normally people only get this to work through hard work and luck, neither of which we can teach you.
What's it for?
- Throwing at people you don't like
- Accidentally blowing the mic port on your PC
What's it not for?
- Anything else
Super Budget
Behringer - GUITAR LINK UCG102
Let me get this out off the bat, this thing is cheaper, super cheap, it's about as cheap as you can get, if you have any sense you will not buy this... unless you REALLY REALLY have to. It works, it'll get the guitar into your computer but it wont sound as good as more expensive models and it wont do much else.
What's it for?
- Recording an instrument input
- Demoing or Rough Recordings
What's it not for?
- Recording microphones
- Recording high quality audio
- Recording your first EP
PRO TIP: If you look around online you can normally find unbranded versions of this product (as in it doesn't say Behringer on it) for a fraction of the price.
Budget
Line6 - TONEPORT GX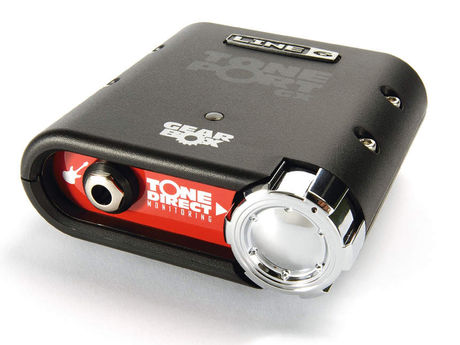 Line6's TonePort/Studio Pod series is a topic of hot debate. Whilst the pre-amps line 6 use are pretty average you're also paying for the PodFarm software that comes with it, meaing that your $100 is split between a below average amp sim and a somewhat light weight box. It does the job however if you want to to record guitars.
What's it for?
- Recording an instrument input at an average level
- Recording Guitar and Bass DI for an EP
- An all inclusive package which includes amp sims.
What's it not for?
- Recording microphones
- Recording the best possible quality audio
Entry Level
Focusrite - SAFFIRE 6
/
SCARLETT 2i4 (same thing in a snazzier case and USB 2.0)
This in reality is what you should buy if you can justify it, most of the regulars use this interface. This is the best USB interface on the entry level market, professional level pre amps and features without having to spend a stupid amount of money. Includes two high quality inputs.
What's it for?
- Recording Instrument Input with high quality
- Recording Microphones (Including ones requiring phantom power)
- Recording up to two inputs at once
- Recording (theoretically) a professional sounding mix
- Home recording projects
What's it not for?
- Recording in a live situation
- Recording a drum kit
Please not that the 2i2 is not the same as the 2i4. The 2i2 does not have a pad button for the inputs, which is often necessary when recording guitars DI.
Entry Level +
Tascam - US-1800
This is another entry level interface, this, whilst I have no personal experience with it, it is of a respected brand and has enough inputs for live recording and drum tracking. The pre-amps are, most likely, not as sweet sounding as those in the Saffire 6.
What's it for?
- Recording up to sixteen inputs at once
- Recording Live
- Tracking Drums
What's it not for?
- Recording one instrument in at a time
- Simple Bedroom recording
Professional
Well that's a very good question... I've never had a need to buy a professional USB interface and neither have most people on this board, if it turns out there is a super awesome pro level interface (you'd hope that'd be all of them really) then I'll add one here, but in reality the "just starting recording" guy isn't gonna need a $1000 interface.
FAQ
OMG YOU SAID ENTRY LEVEL? Why is it $200 I can't afford that right now
Because you get what you pay for, just with a guitar, you wouldn't pay 50 bucks for a guitar and expect it to be good or an amp for that matter. So why would a recording interface be any different? If you can't be bothered to save up for a decent interface then I doubt you'll have the dedication to learn how to mix with it properly, no offence imaginary person. (At some point we will be adding an interface to sit between the Behringer and the Focusrite, just have to find one with a good balance of quality and cost)
Can't I just record using the USB output of my *insert cheap modelling amp here*
Technically yes, but it won't sound great. Those USB outputs are notoriously bad.
Is it better to record with Amp Sims or my amp and a microphone?
Really it's up to you, real amps tend to be better... unless you're trying to mic up a spider with a cheap brand mic, then it's much better to use amps sims, they'll sound better. If you have a Half Stack and a Sm57 however, go ahead an record with a mic, though you might want to consider some room treatment before you do.
What amp sim should I use?
I don't know, but here is a good resource
How do I record?
We have neither the time nor the patience to teach you that, I learnt a lot from youtube but there are also loads of great books around. Take some initiative guys!
COMING SOON:
More InterfacesDAWS - No Audacity doesn't countMORE FAQ
Multi-track Recorders - An out the box alternative
Courtesy of GaryBillington
When setting up your home recording system, an option which should be considered is the purchasing of a purpose built multitrack recorder to use as your DAW. They provide almost all the same capability as software based DAWs, but are designed for people who just want to record themselves as a part of their music playing hobby. If you have no intention of become a professional sound engineer and just want a quick and easy way to create high quality recordings, this is arguably the easiest way to get started as all the effects and EQ options that most people will need are included, often as a pre-defined selection to allow even the least experienced user a good way of creating a professional sounding product.
Obviously there are pros and cons to consider when determining if a multitrack recorder is the right choice for your DAW.
Last edited by ChemicalFire at Oct 12, 2014,