Your choice: The unofficial 'Your Move' discussion thread.
Well, he is keeping the first round seeds secret and random, so I'm guessing not.

Join date: Jun 2009
217

IQ
How would the pyramid work with the three victors from the Colosseum?

I really like the Solitude theme. I might have gone with Skepticism - Sign of a Storm
I don't listen to much funeral doom or anything overtly slow. Probably would say screw it and threw up dIS

Join date: Jun 2008
210

IQ
Funeral's Tragedies sprung to mind, as did Nest's Trail of the Unwary as well as Primordial's Gathering Wilderness, but I think ultimately my choice would be...
That did come to mind, but maybe one of his other outputs fit better. Strength and Anger possibly

Join date: Jun 2008
210

IQ
I'll be honest Hardangervidda is the only thing I've heard by him.

Join date: Jun 2006
250

IQ
All I know is if I was in battle this round my selection would either have been Black Metal, or Doom, of the Funeral variety most likely.

Not gonna spend too much thought trying to come up with a worthy album, however.

Join date: Oct 2006
730

IQ
I knew both of these albums would be ones I've never heard, since the theme solitude is bound to lean towards the black stuff. I would've probably picked an album that would have a completely different take on solitude. Let it remain a mystery what it would've been.
I'll be honest Hardangervidda is the only thing I've heard by him.
Ildjarn - Nidhogg - s/t is my favorite output if that means anything to you
How would the pyramid work with the three victors from the Colosseum?

I really like the Solitude theme. I might have gone with Skepticism - Sign of a Storm
I may draw it out for you all haha.If we stick to pyramid then , Progbass,Helloween, and who ever loses this current match will be thrown together in the Colosseum/redemption match, same with the three losers from round 4,5,and 6, and the the losers from 7,8,9 will all be put together. It will be easier to do if we have all the match ups. Hey VG, want to just make the match ups now and we can select the themes as we go?, then I can draw a pretty pyramid with avatars and the like on paint.
So here is what I had lined up through means of random generation....
VS
VS
VS
VS
VS
ZIGGY WITH NO AVATAR
VS
This is going to be really good...
by the way VG.. man you haven't wrote me up with a profile yet..

by the way VG.. man you haven't wrote me up with a profile yet..
Ms. VG pointed that out this morning.
I'll be fixing that post haste.
Off the top of my head, my choice would quite probably be: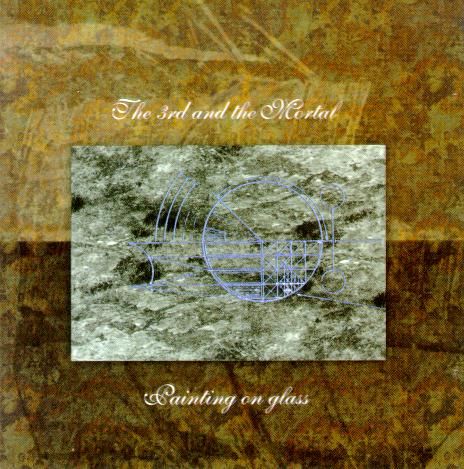 Doom/something, with track titles like 'Commemoration,' 'White Waters,' 'Veiled Exposure,' 'Persistent and Fleeting,' and 'Aurora Borealis,' generally conveying a pretty strong sense of solitude. Their quite literal 'sister band,' Atrox, also fit at times, such as on the song 'Unsummoned,' and are helped by having John Arch's evil little sister up front, but ultimately don't really make the sense of solitude as central to their album as 3atM.
Another option would be the most recent OSI release, although I suppose that that's to some degree more along the lines of 'isolation' than 'solitude' per se. There's probably a few black metal albums which one could summon up, such as Ulver's, although with those you often get the feeling that it's about another person's being in solitude than about being in solitude per se. I mean, it would still fit the theme to some degree, but I would generally think that the optimal album for this request would be one showing forth the sense of solitude rather than simply displaying it as something 'outside' oneself, something observed in another, given that I tend to associate 'solitude' with primarily living mentally with oneself rather than simply physical isolation, and hence an album which really worked for this would probably have to focus on this mental life and its developments than merely the fact of being in solitude. In a sense, being alone, facing the outside world as outside you, is only the start of life in solitude, and its essence would be facing yourself.
Some bands, like Sider or APSoG-era Fates Warning, do the whole internal life thing, but the techno-thrash basis of the former tends to make it focus more on 'isolation' than 'solitude' per se - that is, upon the degree to which one is alienated from creative and social existence - while the latter takes the content of this internal life to the point where to call it simply about 'solitude' would be a major oversimplification.
Ultimately, it's pretty hard to keep things focused on one's 'solitude' per se, because that to some extent implies a degree of focus on the self which can be difficult to pull off without becoming overly self-absorbed, especially given that lyrical (ie. introspective, first-person) art tends to focus on a sense of intimacy with another rather than simply on the self. I'd probably expect something along those lines most from a Christian metal album or something of the sort, given that for them it's a matter of communion with God, something which can still take place in worldly solitude, and also that 'solitude' has traditionally had pretty strong theological implications as that goes. In that kind of context, it still more or less makes sense to examine one's inner life in solitude while at the same time relating to another, because God is internal and etc. For example, songs like 'Hypnosis of Birds' or 'The Tower' by Holocaust would seem to work very well for this kind of thing, although the album as a whole isn't focused on 'solitude' per se (its unifying thematic is, well, John Mortimerness.)
Secular metal and the like in this kind of realm has generally tended to focus on the sense of intimacy with another outside oneself (eg. prog-era Fates Warning, OSI, Ocean Machine, even Sider), and hence a solitude which is just as much an alienation, hence isolation, so that the intimacy generally becomes the focus over the solitude. Imposed isolation is just as much a barrier to actual solitude as imposed interaction. For these artists, unlike, say, Holocaust, there's a strong sense of a tension between language and action, where they have trouble communicating because of an inability to go beyond 'static acts,' where, in other words, their relation to others is physical and external and can only be altered through physical action, rather than the mental, innate relationship theology posits to God. Your words won't save you now.
Rambling aside, I do think that the 3rd and the Mortal album comes the closest of those I can think of at the moment when it comes to evoking a sense of solitude while keeping the focus on the self; they do refer to others and their relations to them, but generally speaking this, while essential to the solitude felt, is still not placed in the focus. They seem to do quite well at showing both the negative, alienated elements of their solitude and its positive aspects, the sense of being free to examine the various aspects of yourself, your memories, daydreams and lapses. Indeed, the memories form a pretty large focus.
That said, a band which seems to do more or less what I described above as far as solitude goes, though non-metal, would probably be Echo Us on 'Tomorrow Will Tell the Story,' especially as that album gets going. It's made by a former member of Greyhaven, and is based around a sort of mysticism which is pretty conducive to this kind of 'solitude.' They'd probably be my hypothetical non-metal pick, and maybe more appropriate than 3rd and the Mortal to the theme, although 3rd and the Mortal aren't particularly shabby as far as this goes.
Last edited by Haytham at Jun 29, 2012,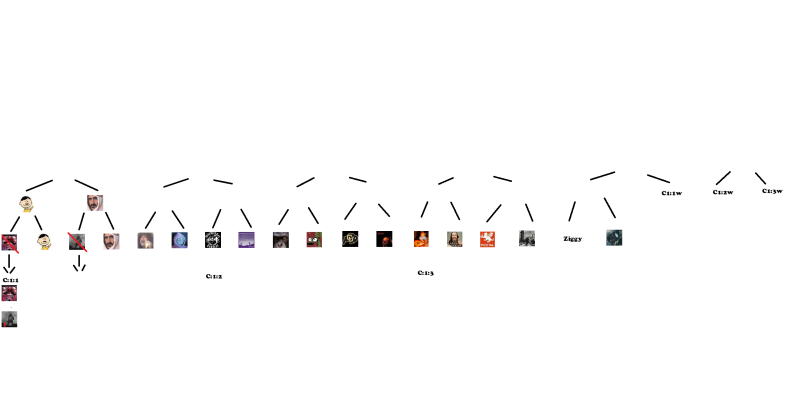 R1: 18 contestants face off.
The 9 losers go to the Colosseum for redemption.The winners go to r2.
Colosseum 1: Matches pit 3 players against one another, only 1 of the three may live, the other 2 are eaten by lions or Snookie. 3 rounds of Colosseum will decide the fates of the 9 losers of r1. Those who survive the Colosseum will be branded, and their lives forfeit if they return.

r2: The 3 Colosseum survivors are brought back to the main game. R2 begins. 12 players face off, 6 will be brought to the colloseum, while 6 will adavance.

Colosseum 2: Depending on who enters, the match will consistent of either 1 match of three, two matches of 3, two matches of 2, or 1 match of 5 in which the winner and runner up will be allowed to leave. Only 2 men will leave from this colloseum.

r3: 4 matches, 4 winners 4 losers. The 4 losers will return to final colloseum.

r4: 2 matches 3rd place: Losers of r4 face off for 3rd and 4th spot.

1st= God Of Hesse
2nd= King Of Hesse
3rd= Lord Of Hesse
4th=Knight Of Hesse

3-Col: Losers of r3 enter the colloseum, thoose with a previous colloseum mark are purged, 1 man leaves for one last attempt at glory, entitled Challenger of Hesse. The challenger now battles his way up the hiearchy to attempt to take the the title of God Of Hesse for himself.
Only went as far as I did because we don't know how many matches the 2nd Colosseum will make up yet.
Last edited by Riffmast at Jun 29, 2012,
Cannot wait for Haytham VS Kepulix
I also look forward to Prog clawing his way to the throne
Yes once you've lost once the pressure is really on, everyone gets once chance to redeem a loss in more difficult odds.

Join date: Feb 2009
50

IQ
for me

Join date: Feb 2009
50

IQ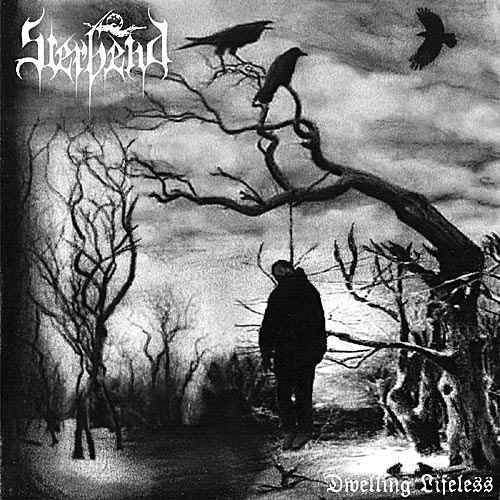 nah, this
Hey VG; just letting you know that I MIGHT have to give this current round a miss on my reviews since I'll be out from today 'til Monday and then I have my volunteer work on Tuesday.

I'll do my best to fit it in on Monday but I'm also overdue to post a new review or two on Witching Metal so I can't make any definite promises. Hope ya don't mind!
My vengeance shall be sweet Riffmast. Doom upon you and all who stand in my way
In Clinton There Is No Law
Its queer that we had very similar thoughts concerning Bethlehem and Vrolok. I just read your review after I posted mine, and chuckled the whole time. I didn't really notice the Atilla stylings until I recalled bits and pieces of the album while reading what you wrote. Odd odd odd I must say.
EDIT: Problem solved.
Last edited by Butt Rayge at Jun 30, 2012,

Join date: Apr 2007
10

IQ
That did come to mind, but maybe one of his other outputs fit better. Strength and Anger possibly
This was exactly my first thought on seeing the theme.
Join date: Jul 2006
90

IQ
for solitude the first thing that came to mind was darkspace, and then maybe I shalt become
get voting you degenerates!

Join date: Dec 2011
40

IQ
I'll have my vote in tonight or tomorrow, when does voting close?
Either when we hit 13 votes or when I feel like we've waited long enough, which ever comes first.
Progbass hath casted his parchment to the sacred fire. Eagerly, he awaits his chance for redemption.

Join date: Jun 2006
250

IQ
I struggle to cast my vote in this one. Didnt enjoy Vrolok at all, but I enjoy Ulver - just, neither one really actually gives me any sort of Solitude feeling.

We'll see if mine gets cast. If it's open for a bit tomorrow it might.
Last edited by Burning_Angel at Jul 1, 2012,
I've got the Ulver one finished, but the album isn't over yet and I want to finish it. I've listened to them both a couple of times now, but this one is the decider.

Join date: Jun 2004
471

IQ
I haven't seen anyone mention Watching From A Distance for solitude yet. That would've been my choice. Either that, Darkspace, or something funeral-y.
That's the obvious one. I've been listening to it all week so if I got the solitude theme I wouldn't have even considered anything else.

Though every time I read the word "solitude" I get the Candlemass song stuck in my head.
Sitting here alone in darkness
Waiting to be freeee