Butterflies
Didn't feel like tackling the fret slots just yet so instead I decided to add some color today!
used sanding sealer on the beveled edge to creat a natural maple faux binding.
dark blue under coat for the lows
then sanded back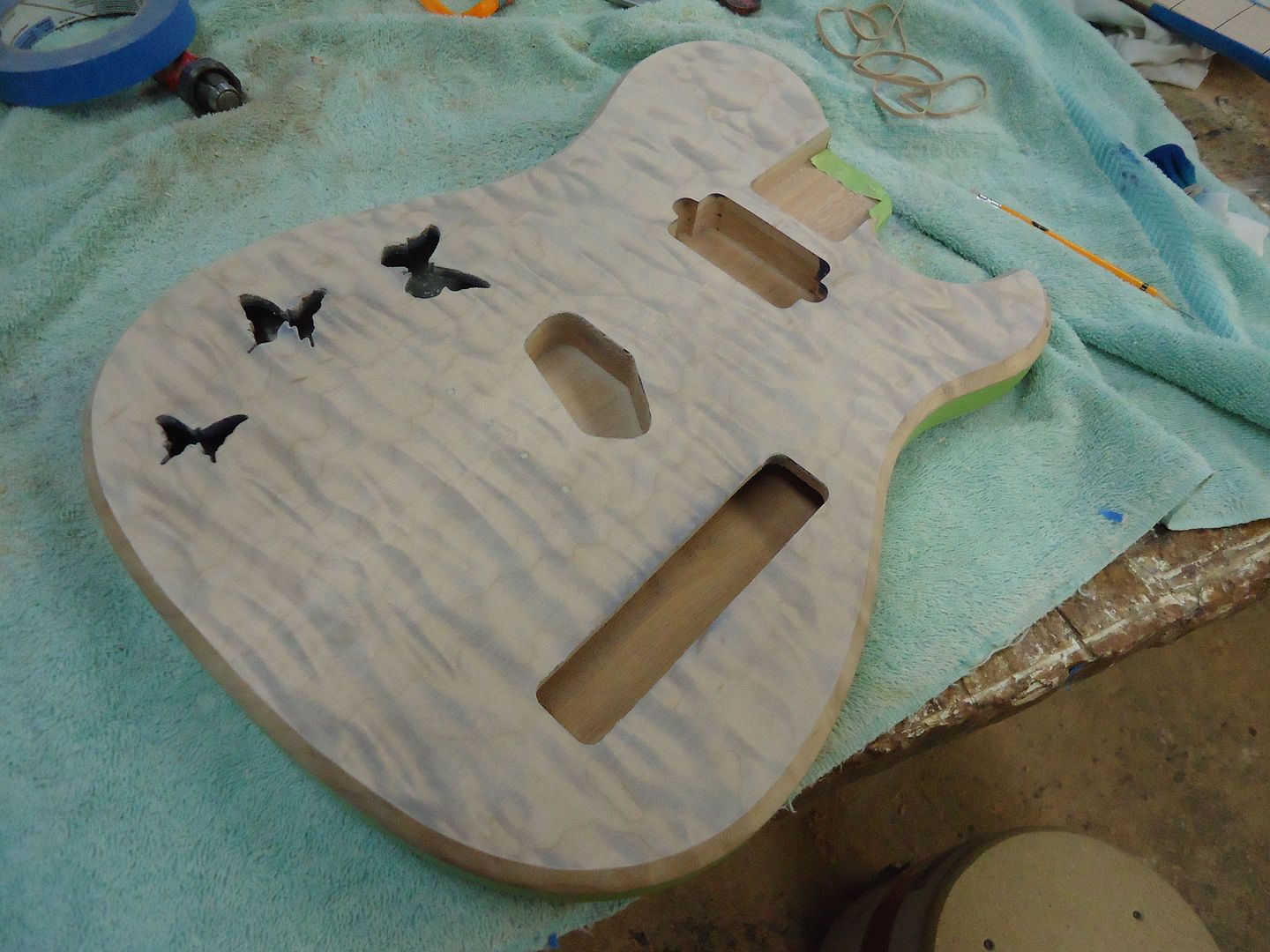 then added the purple and blue dye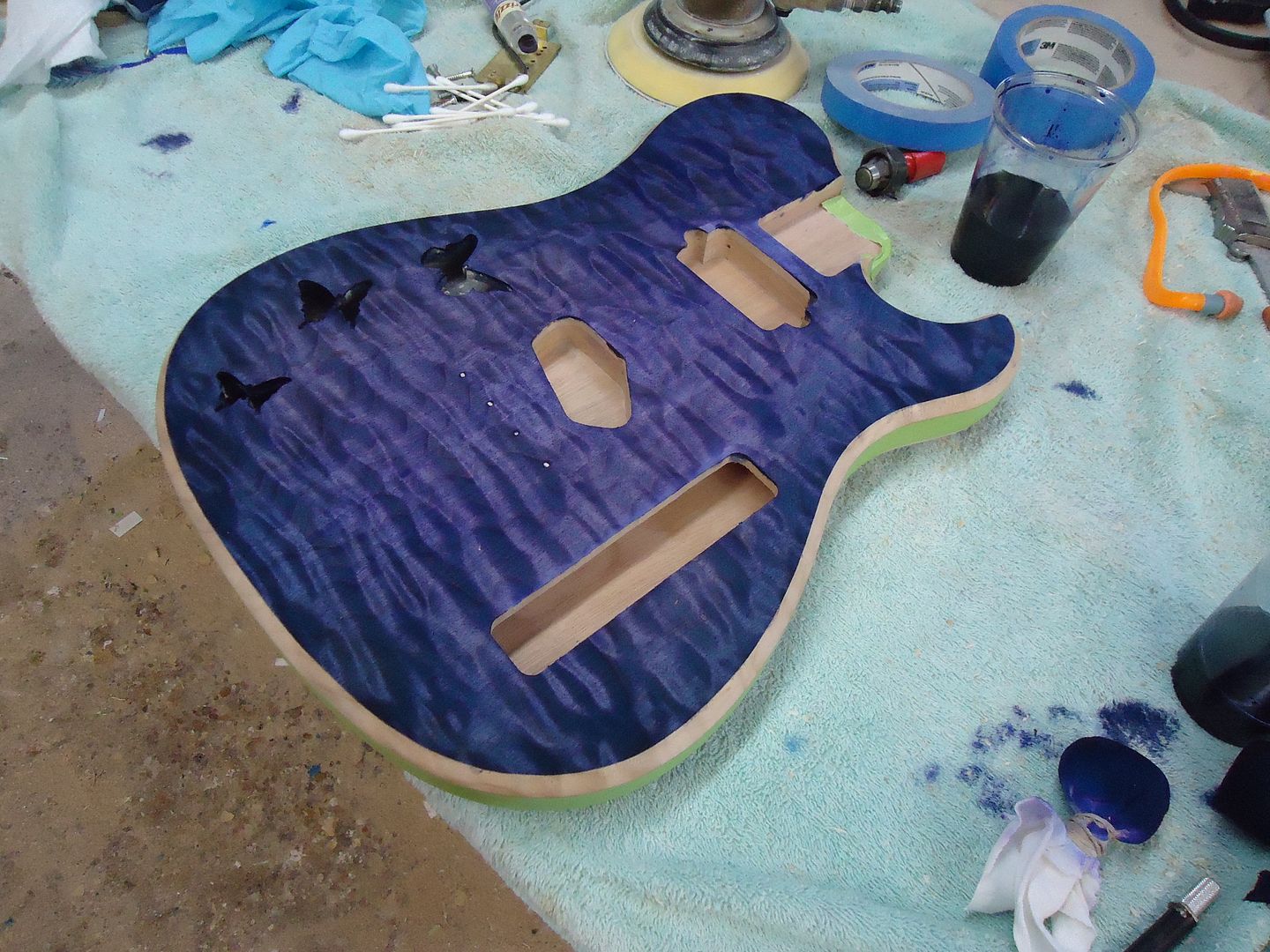 I turned the lights off and took a photo with the flash, this is closer to the actual color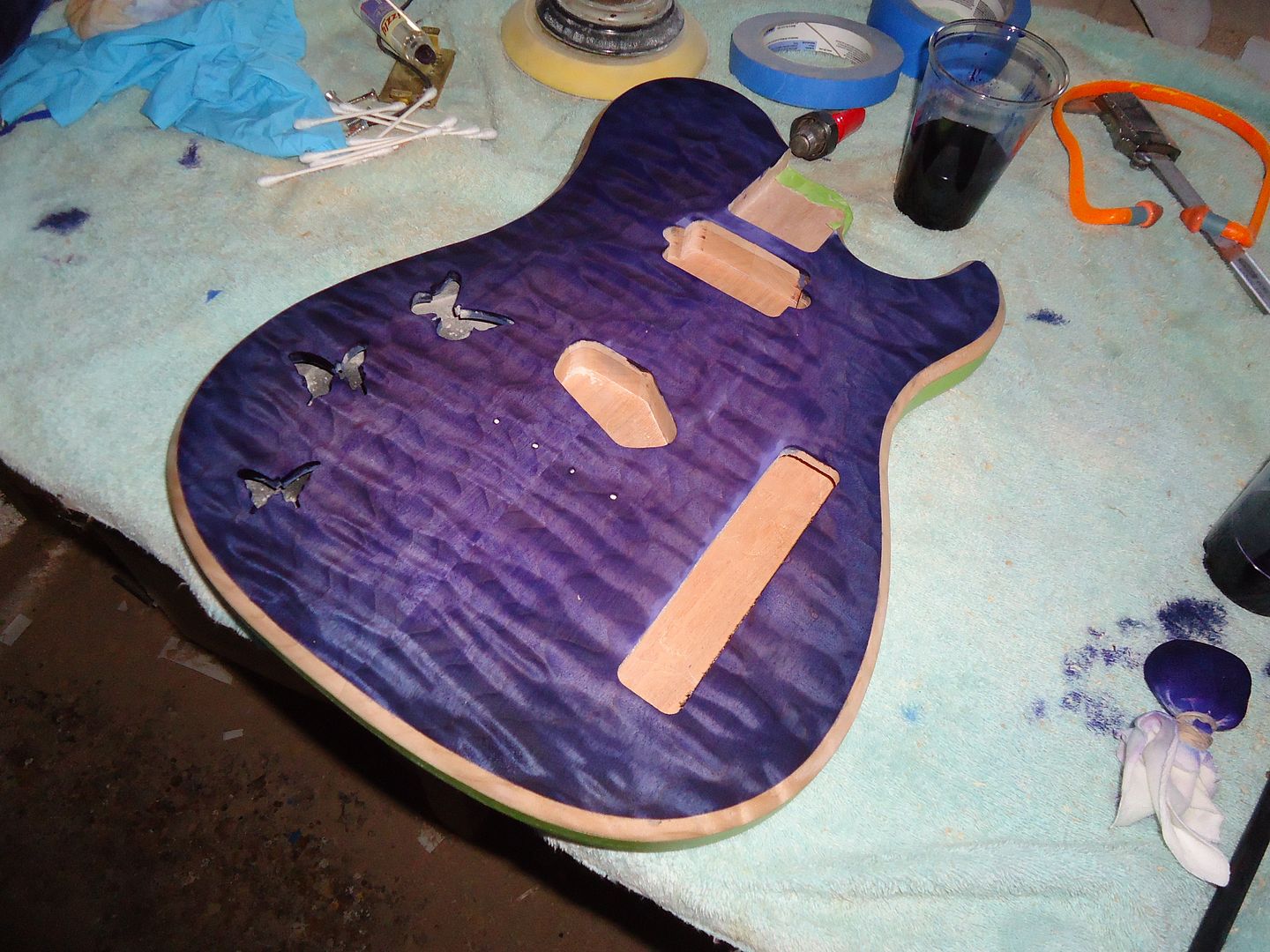 sorry this is a little blurry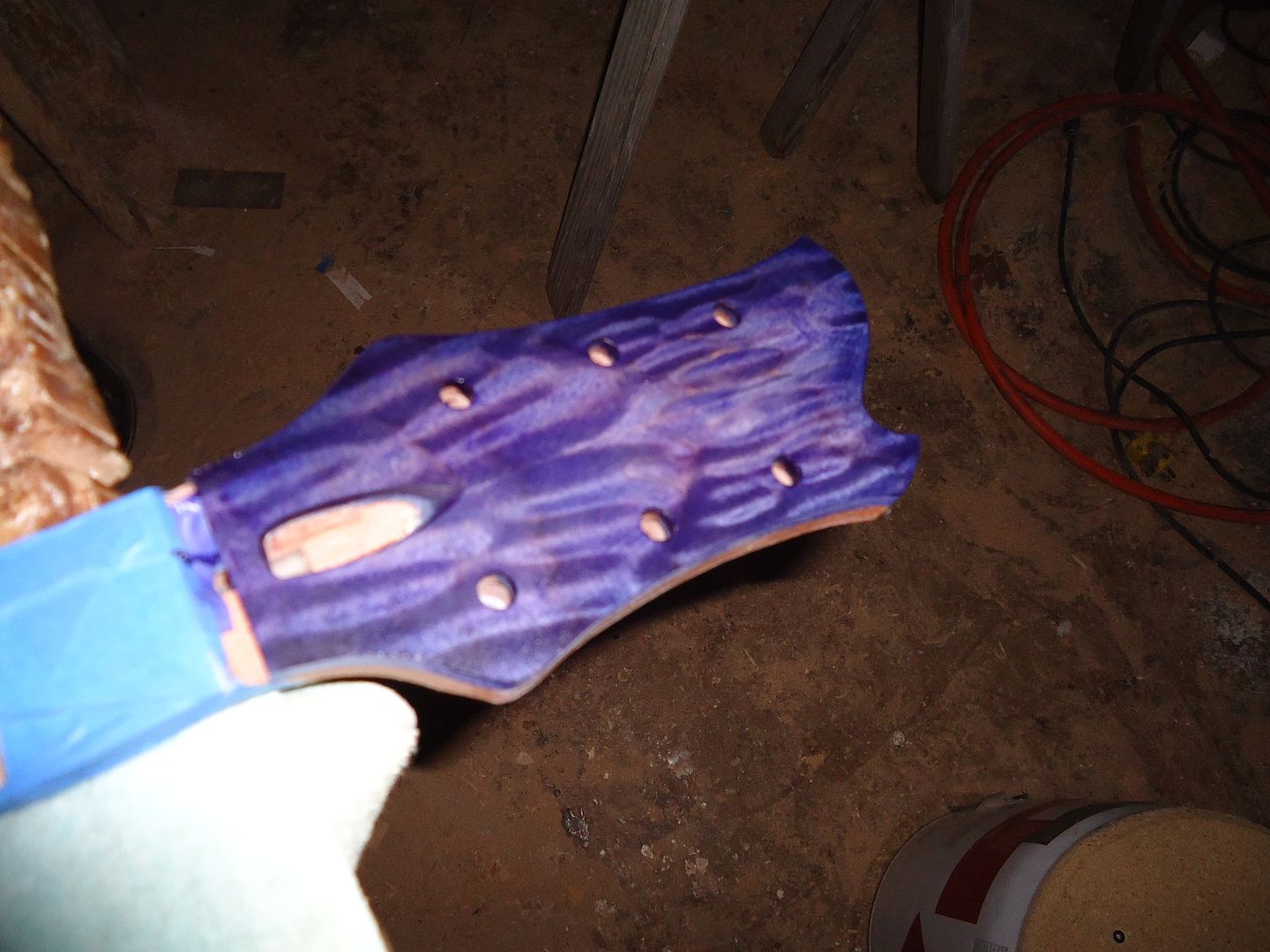 all dried up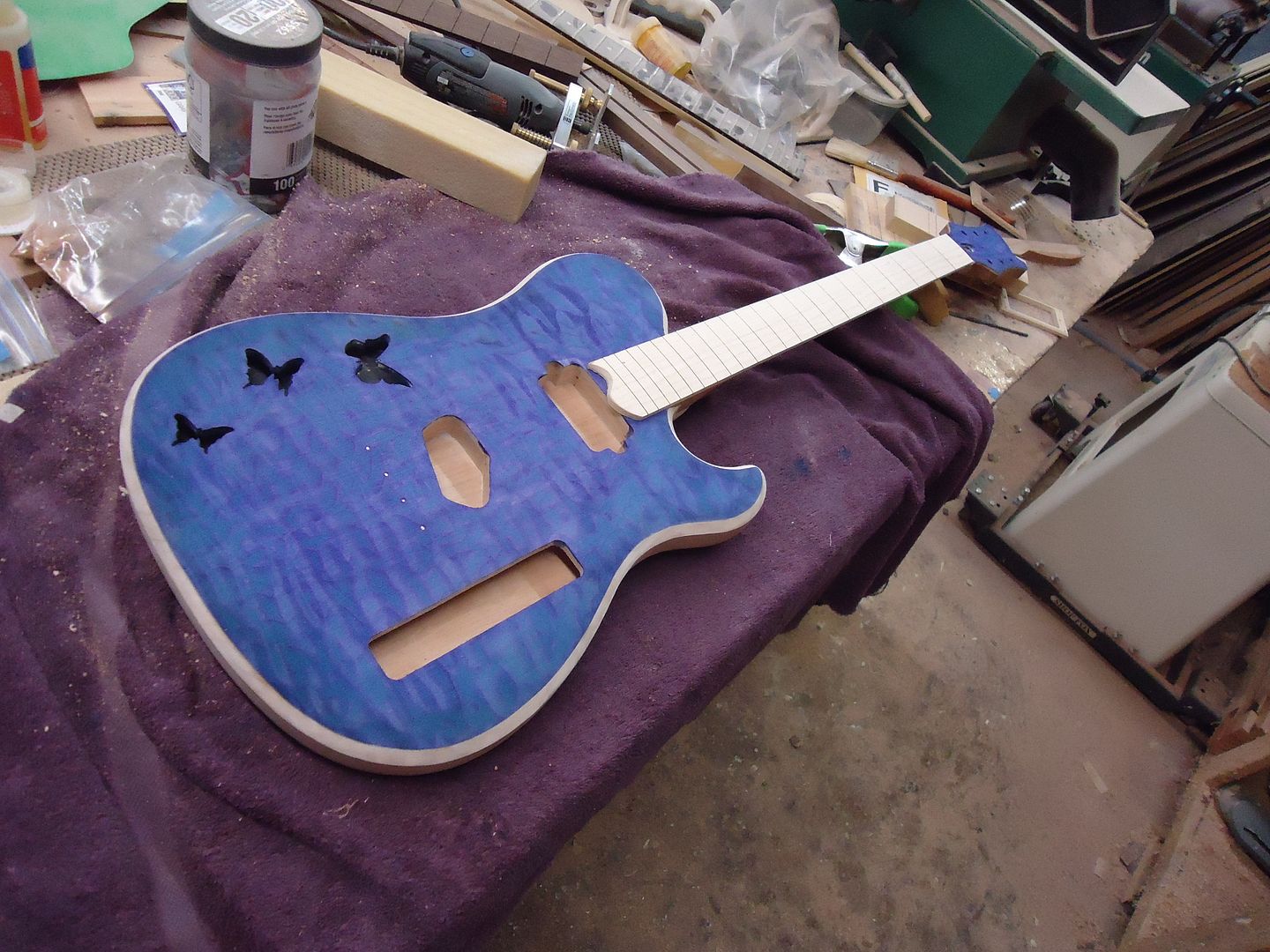 and a nice clean edge.
I'm pretty happy with this considering it was my first stain/burst attempt.