New custom design *explorer type*
After i was sure i was going to be done with guitars, I gave it a couple months of not building.
One day a design came to my mind though, and i just had to make a template. I based it off an explorer, but made it much more agressive. I dont know what to call it just yet. But i am loving it.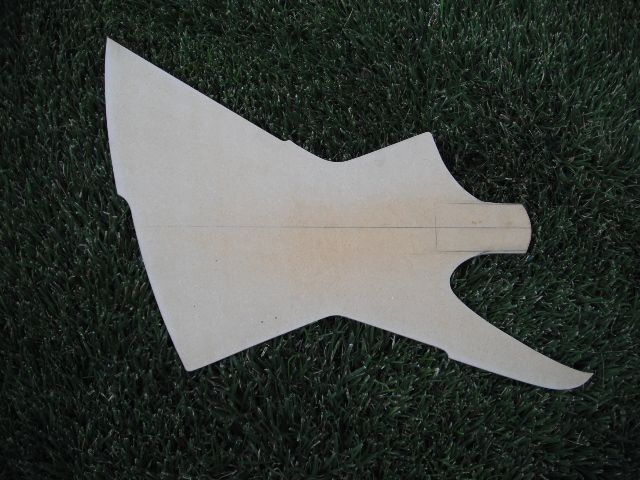 So with a bit more motivation, i picked up some body wood, and got started on it.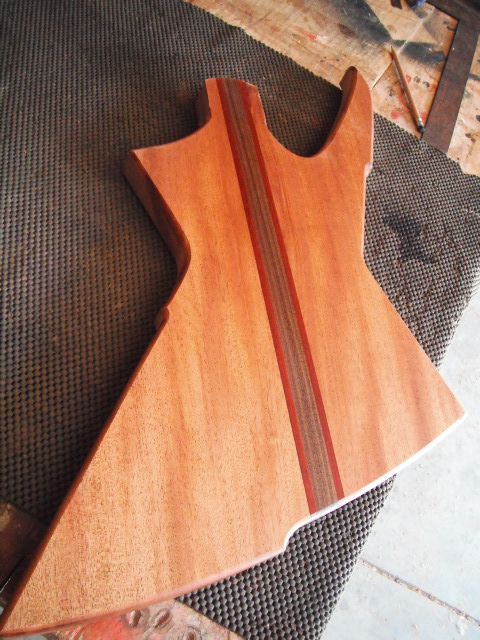 Then i got the neck cut out: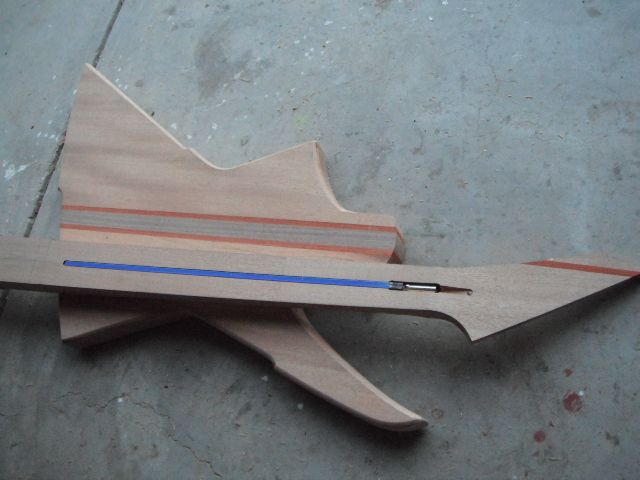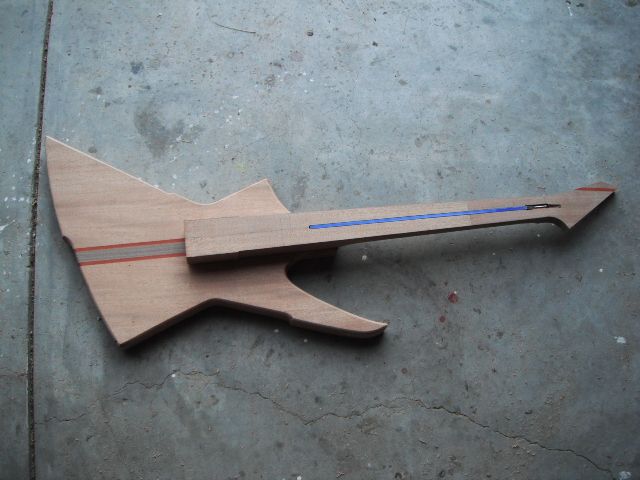 Thats all i have done for now, until i replace the bearings on my bandsaw.