NGD - Siggery 7...
Got myself another 7 string finally, decided to splash a little and bought this beauty from a dude in Italy.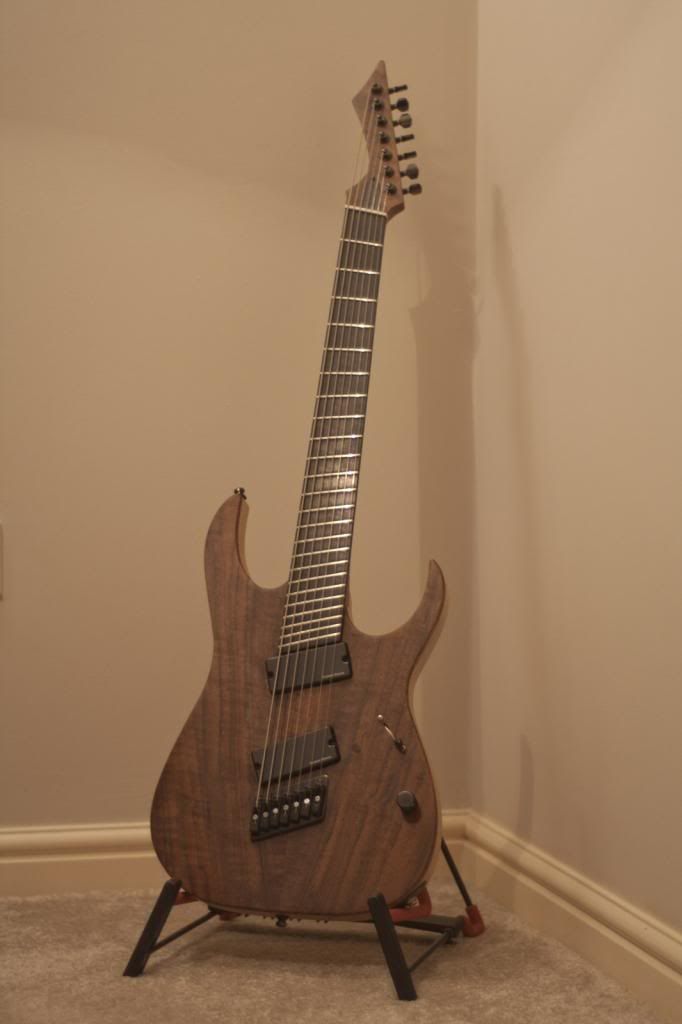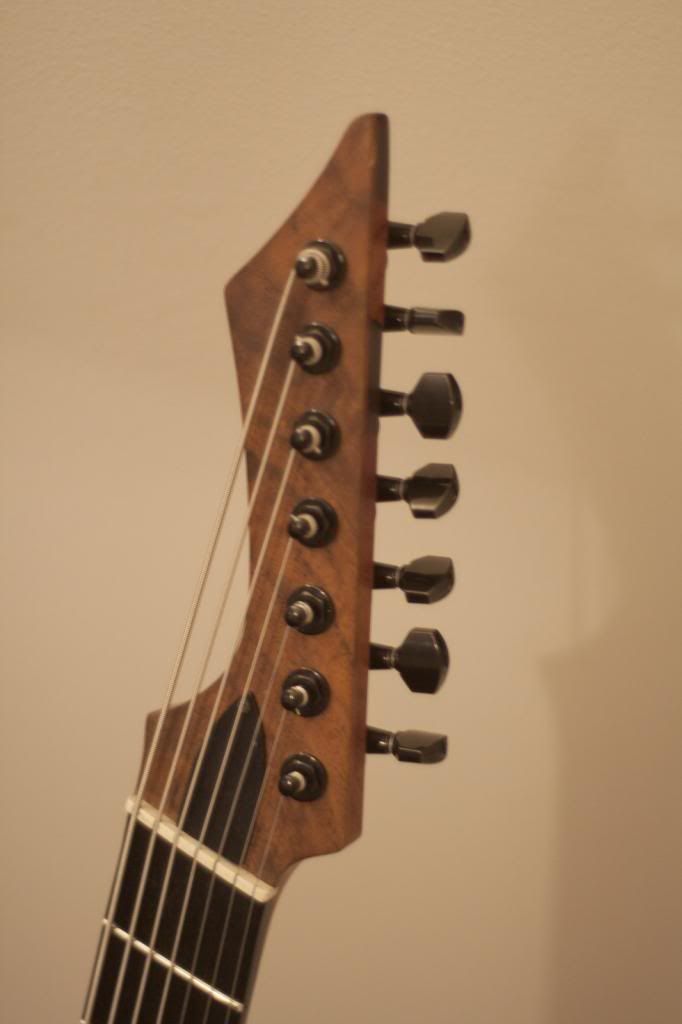 Specs:
Siggery Deimos 7
Hand built in England by Marty Siggery
Body : Ash
Top : Walnut
Neck : 7 piece Bubinga, Wenge and Purpleheart
Fretboard : Ebony
Scale : 25.5" - 27"
Tuning pegs : Gotoh
Bridge : Siggery Custom
Pickups: SD Blackouts AHB1 Phase 2
Pickups and tuners were added by the previous owner. Great job, nice and tidy.
Have had her roughly a week now, and I am in love. I haven't played much to be honest as the previous owner has fitted bass strings... my hands are used to something a little more....floppy (inb4 gay) but the unplugged sound is big, boomy, great attack and really resonant.
Plugged into the Booger 6262, its immense. Really great tight lows, no mud and a pronounced mid range. Treble is lacking clarity but that may be the pickups (will probably replace with BKs) or may just need an a little more tweaking.
Fanned frets take (for me at least) absolutely no getting used to, very easy transition. Quality of the fretwork here probably helps. Excellent all round.
The build quality and attention to detail is superb. Finish all round is natural satin wax, feels very good to the touch but im told is tough enough to withstand a fair amount of abuse (not that she'll be getting any serious abuse, I'm no woman beater).
Headstock is a bit of a Blackmachine rip-off, but really, its a great design (looks a little like a Parker and a BM had a bastard love child) and it looks superb with the body matching walnut veneer.
Comparing it to my old 7621, its thinner and lighter but sound wise, a big improvement. Very happy

Martys website for anyone who wants a further look -
http://www.siggeryguitars.co.uk/
Last edited by Wesbanez at Nov 11, 2012,