◊ Exotic Hybrid Tele Build ◊
Hi gang, this will be my first build from scratch, something I've wanted to do for a while.
In the last few years I've refinished a couple of guitars, built a 2x12 cabinet and re-housed my Bugera 6262 combo amp into a custom head that matches the 2x12, so building a guitar from scratch feels like natural progression.
On to the build, its essentially going to be a 6 string Telecaster style axe with a thinner than usual body, highly figured top, 5/7 piece neck and a hard tail bridge.
Finish wise, very simple. No binding, no abalone, no sticky shiny finishes. I want it to be a very organic feeling guitar (much like my Siggery).
Pickup wise, I will be going balls to the wall metal with the bridge pickup but (probably) keeping it standard at the neck for that Tele twang.
Probable materials at this point (all subject to change, as is my whim):
Body - Ash
Top - Macassar Ebony/Zebrano (not 100% sure yet)
Neck - Maple+Wenge+Sapelle (probably)
Fretboard - Ovangkol
Hardware:
Bridge -
Schaller 3D-6
Tuners -
Schaller M6
Pickups - Undecided specifics (bridge humbucker, hot Tele neck)
Here's a mock up, with a macassar ebony top, showing the overall config.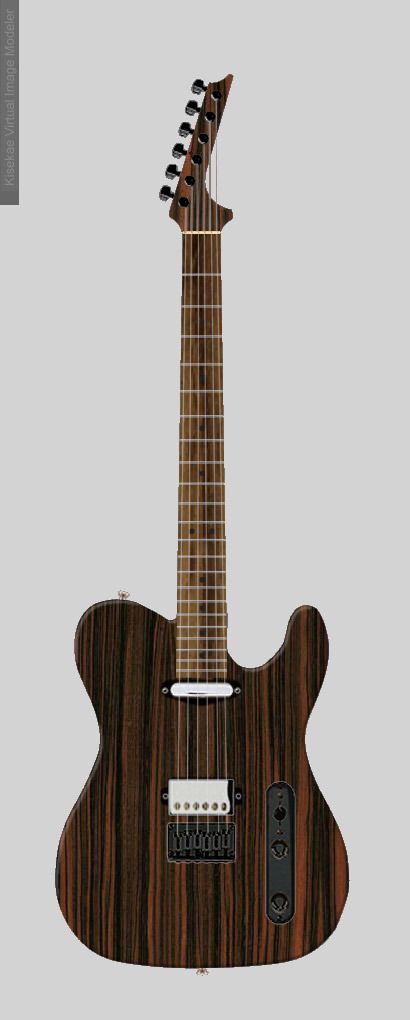 Mockup with zebrano top + scratchplate.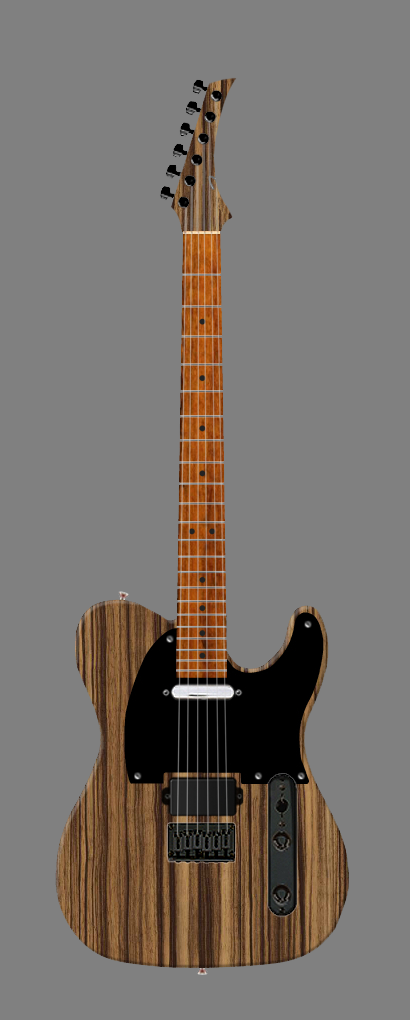 I expect to start this project proper after Christmas, but will be stockpiling bits and bobs on the run up.
Heres what I have so far:
Fretboard - Lovely figured piece of Ovangkol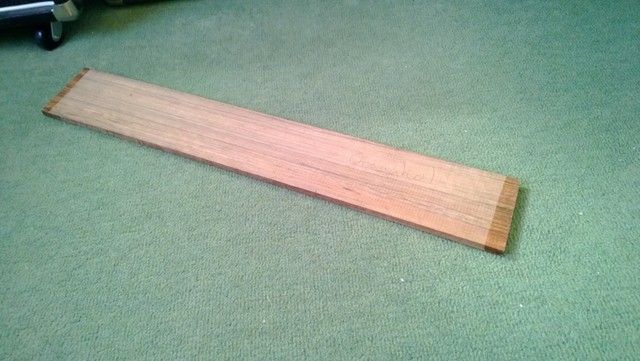 Bridge
I hope to have the body and neck wood sourced within the next few weeks.
Thanks for reading

Last edited by Wesbanez at Apr 27, 2013,