Custom Maple/ Cedar/ Black locust 7 String
How to open the electronics cavity on a Robbins custom.
Step one: locate cavity cover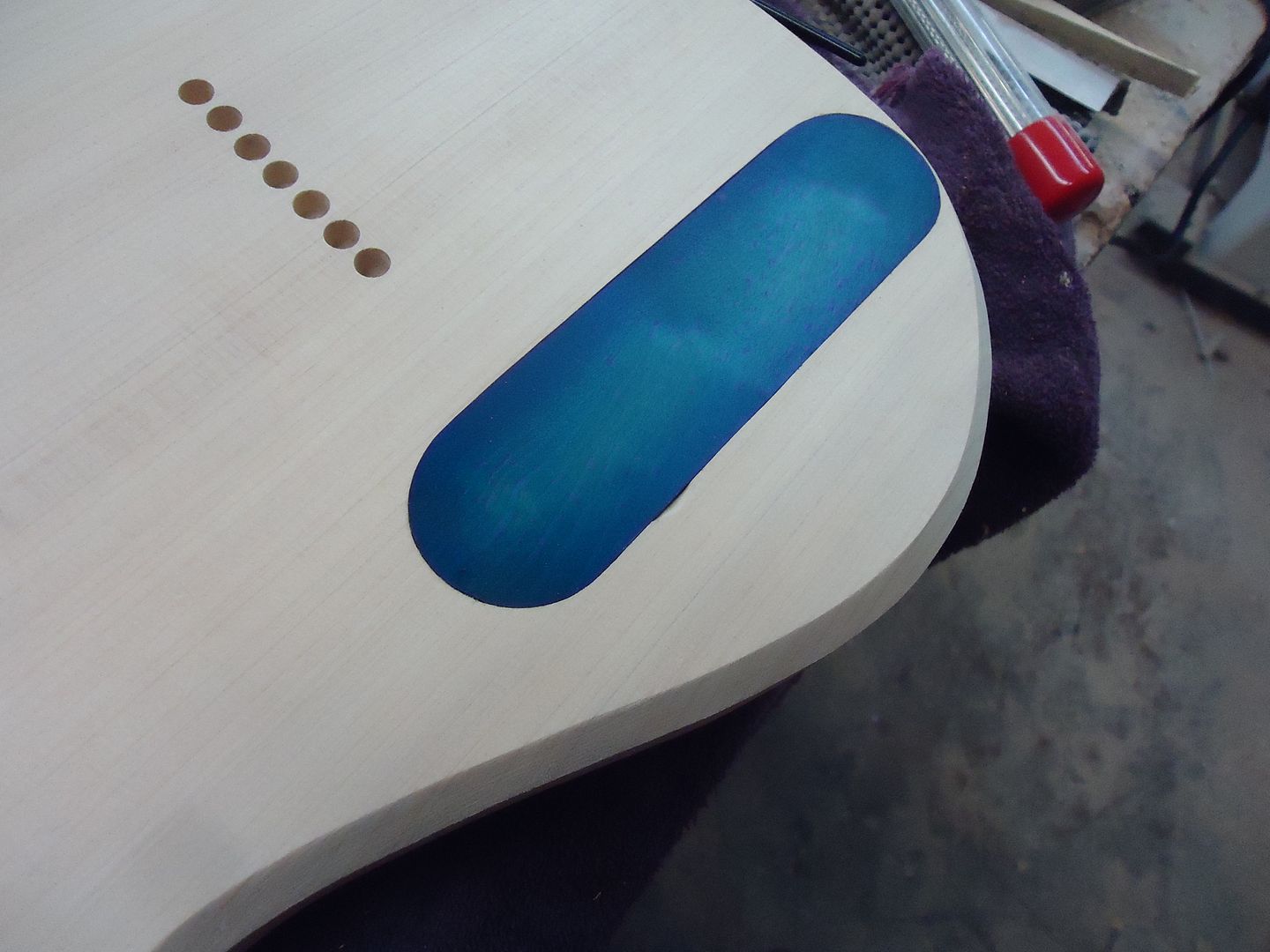 Step two: Insert pick til snug but do not force it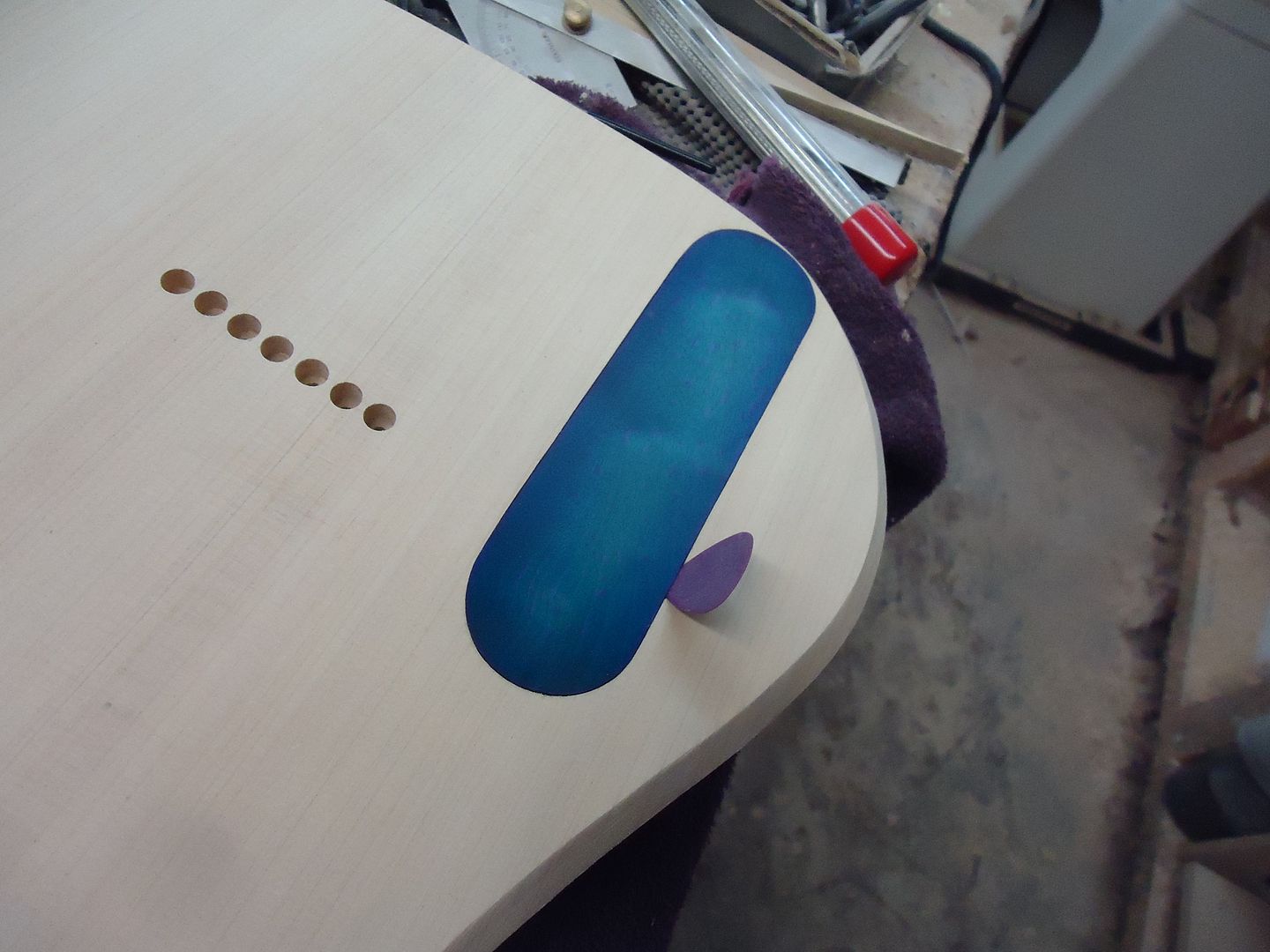 Step three: Press down ward on the pick (It will want to push back out of the slot but keeping light pressure on the wider side of the pick will keep it in place while it lifts the cover.)
Step four: Once the cover is raised use your other hand to grab and remove the cover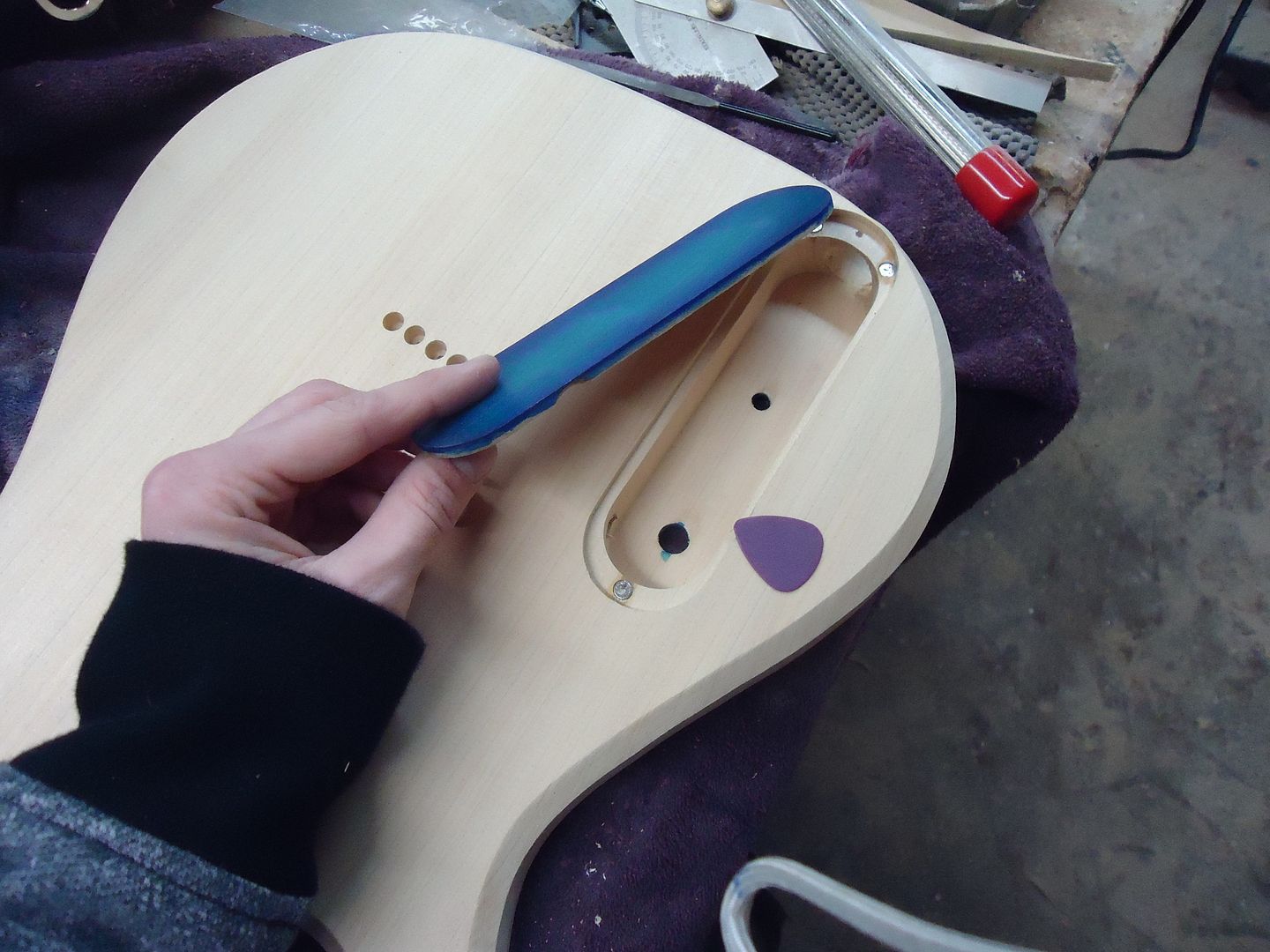 The cover is plenty secure and will not move even when shaking the guitar with all your strength. If you hit the guitar hard enough to make the cover come off then you have bigger repair issues to worry about. No more screws to strip or lose and its a much cleaner look.
Neck bolt anchors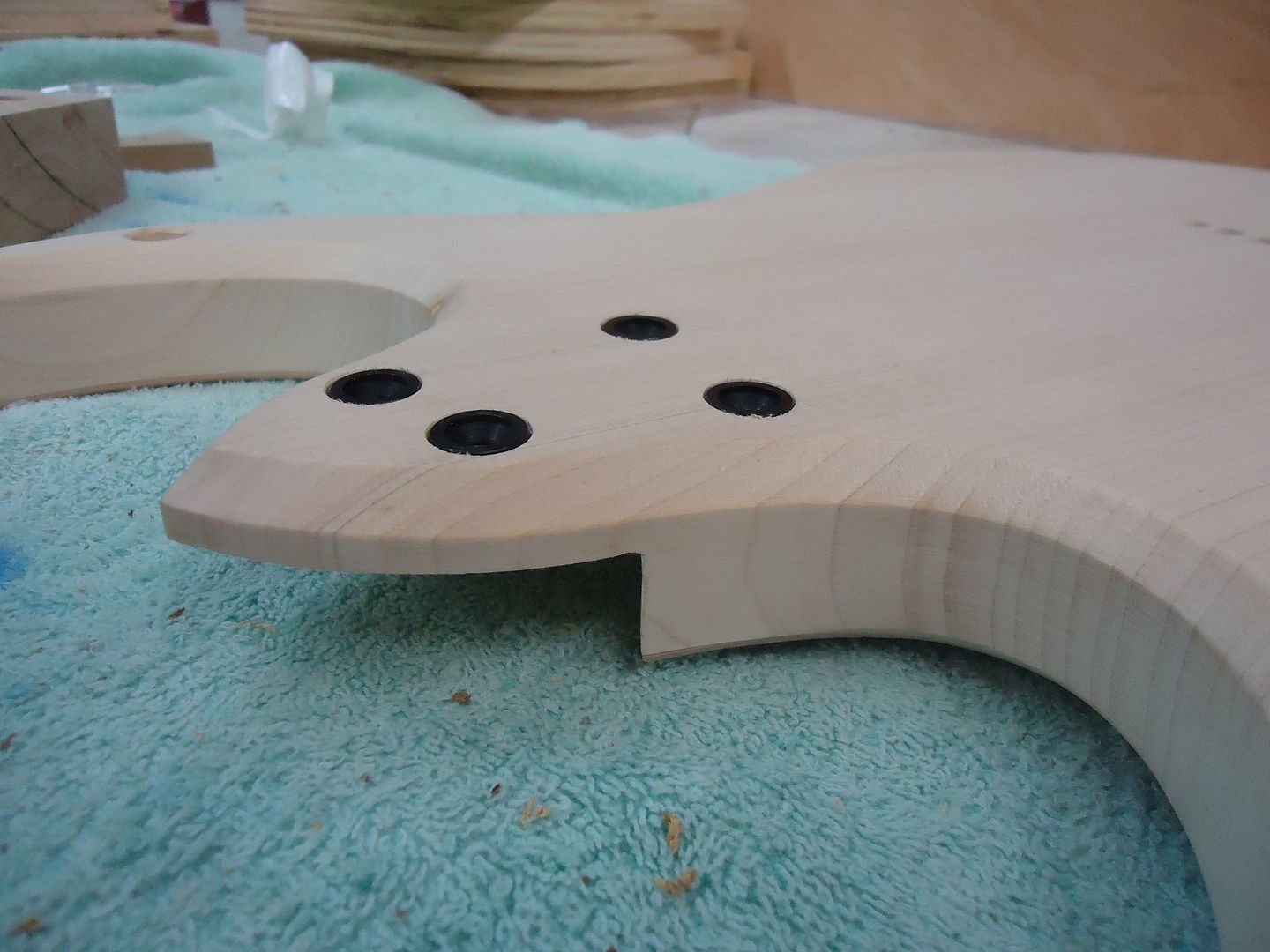 My decals came in a little larger then I had expected and wont look right with this head stock design, but no worries, the back of the headstock works fine too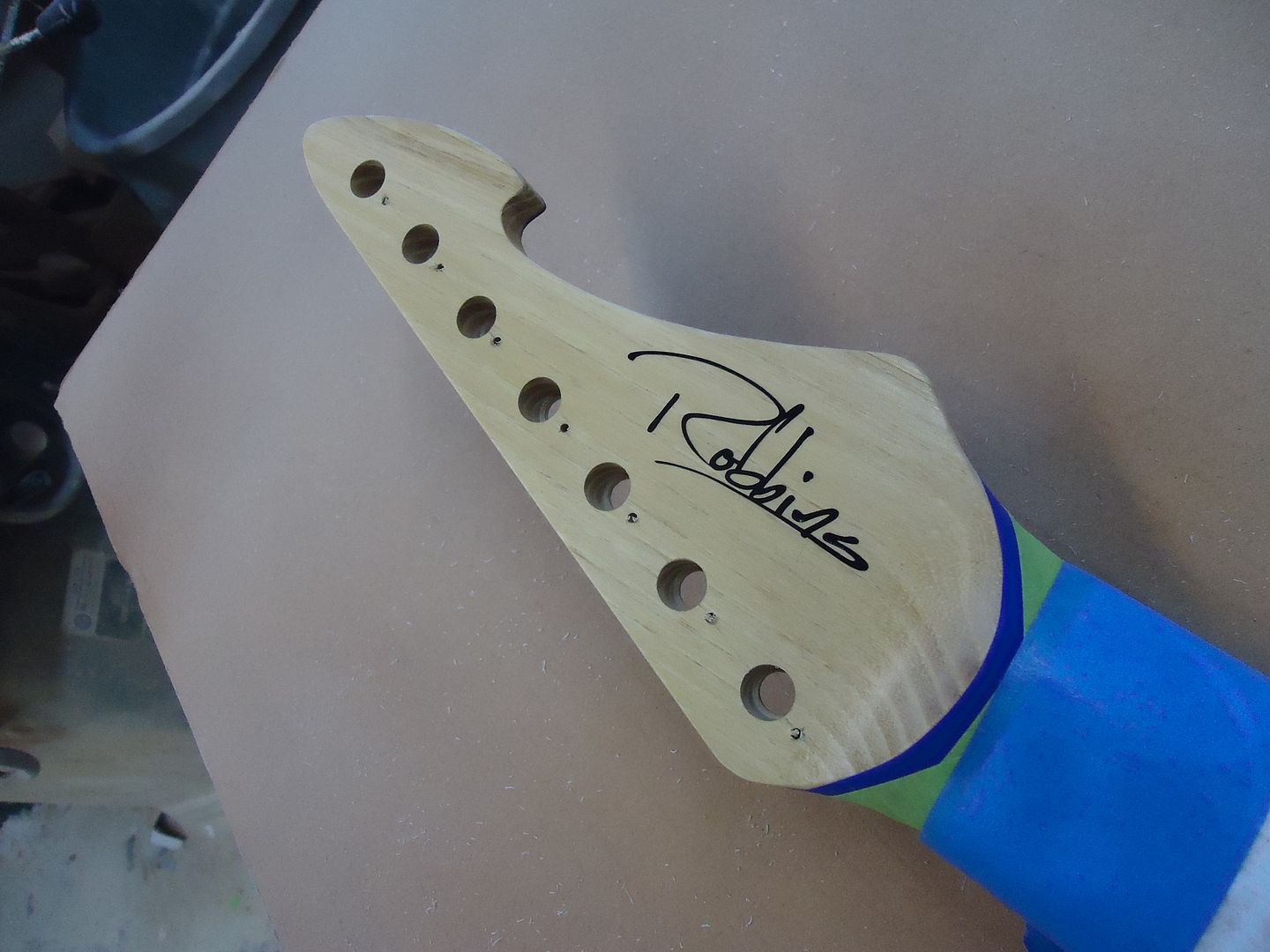 Every thing is sealed, sanded, and ready for finish