Ngd

Join date: Jun 2007
260

IQ
Got this guitar a couple of nights ago. It's a 2004 Gibson ES-335. The previous owner wasn't much of an electric player and as a result the guitar didn't get much use.
I originally ordered a ebony semi-hollowbody Gretsch from my local shop back in early October. The Gretsch kept getting backordered from Fender and I was getting a little annoyed and impatient waiting for it. The black Gretsch was always going to be a substitute for a black Gibson ES-335 anyways. When I found the Gibson locally I inquired about it on a whim and through much talk I ended up getting a killer deal on it.
I have been more of an acoustic player the last couple of years so to have an electric with a huge body is great. My luthier friend has put in a new bone nut, polished/buffed the body, cleaned/polished all the chrome parts and done a complete setup. I also rewired the guitar putting in new electronics.
Still need to put strap locks on and buy a nice big leather strap but other than that I'm set! Loving the sound and feel of the guitar. The neck has a neck chunky feel to it (similar to my J-45 TV) while the body is big enough to through your body over. This combined with how easily I can get feedback makes it quite the rocking guitar.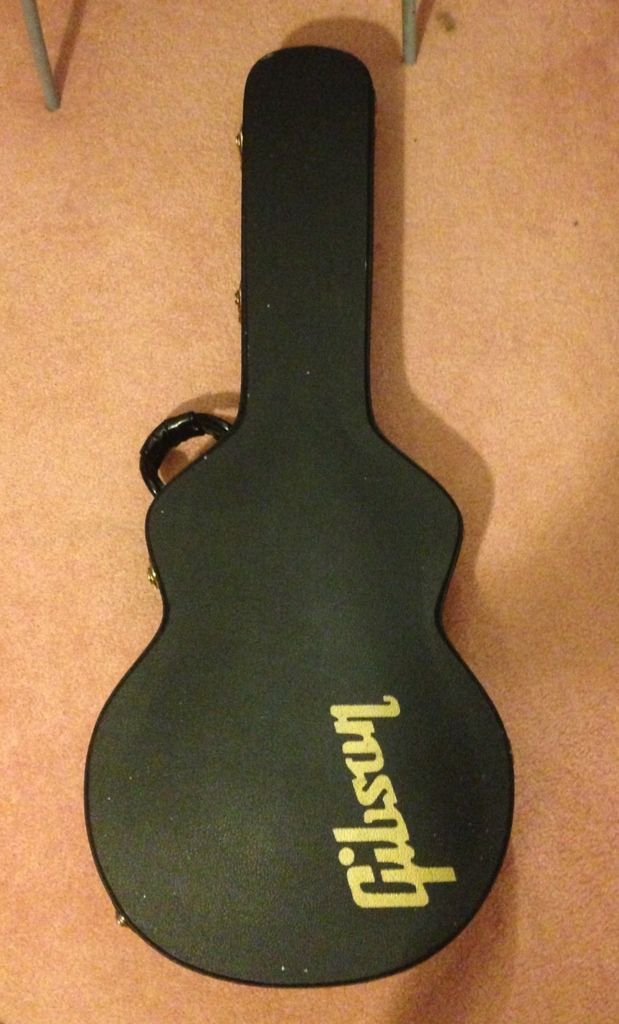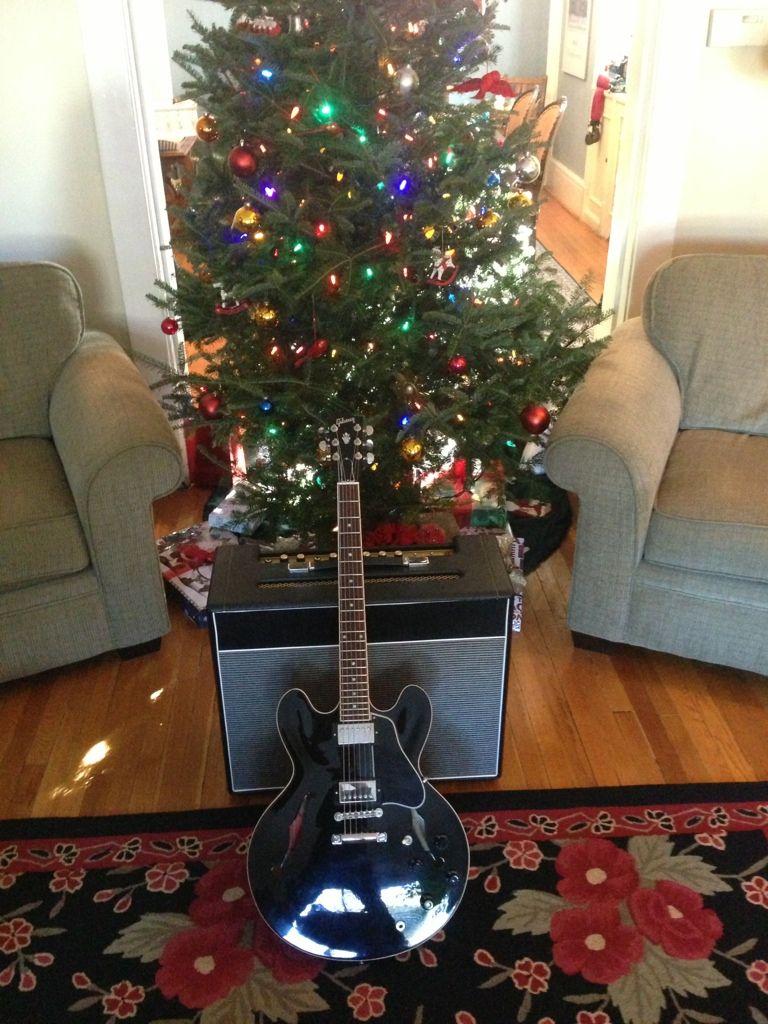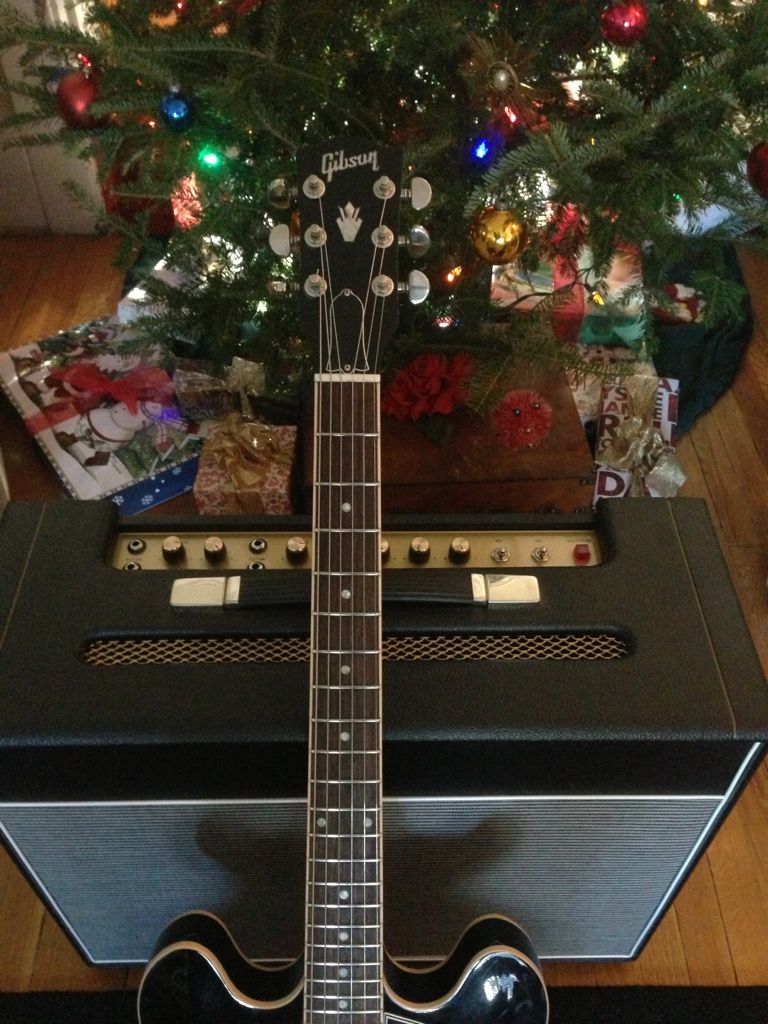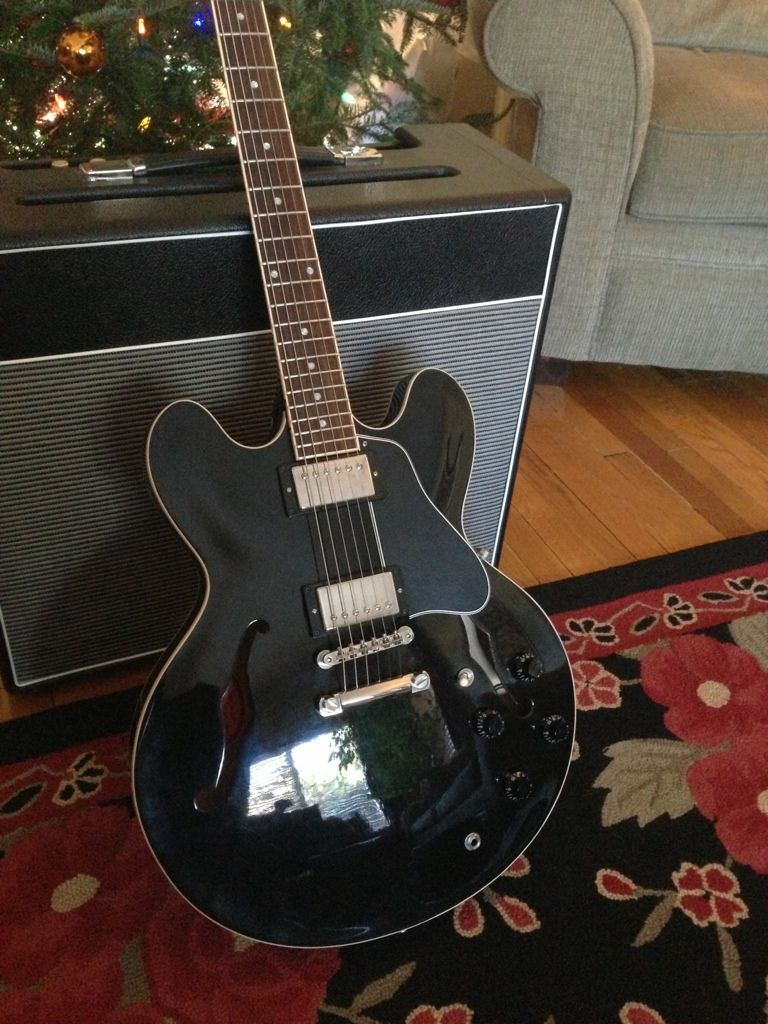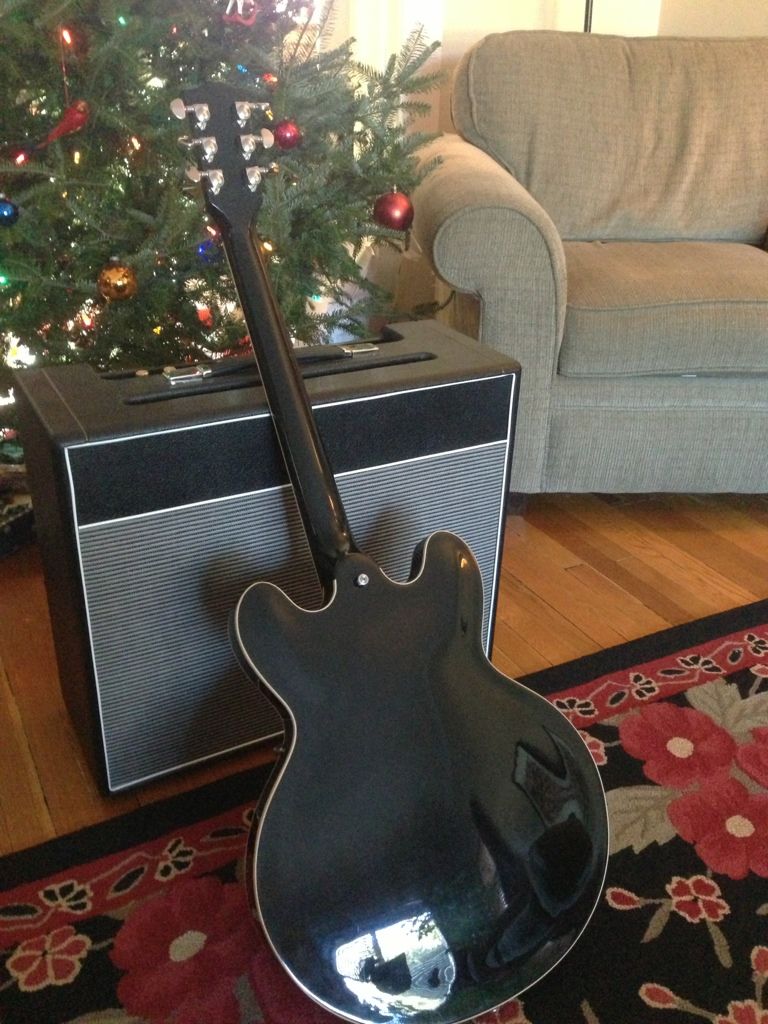 Last edited by kurtlives91 at Dec 22, 2012,
Congrats!

Oh, my, it's a Greg Dulli guitar! It's awesome! HNGD!

Join date: Dec 2008
380

IQ
"Rockin' around
The Christmas tree..."

HNGD!
how the hell are you going to get into the dining room?

sexy 335 man.

God I love ES-335s. HNGD!
BTW, which amp is that?


Join date: Sep 2008
390

IQ
Damn, that black gloss looks great on a 335. Never seen one in person before. Stores around here tend to only stock the cherry and natural finishes.
BTW, which amp is that?
Probably one he built.

Join date: Aug 2009
20

IQ
Gorgeous. And I bet she plays and sounds as good as she looks!!
are the Grover tuners stock? Looks cool!
Join date: Jan 2005
616

IQ
BTW, which amp is that?
Seconded.

Join date: Sep 2009
50

IQ
"Rockin' around
The Christmas tree..."

HNGD!
You cant say christmas it offensiv!

Happy NGD!


Join date: Jun 2007
260

IQ
Thanks all!

Amp is a Marshall 18W clone