FS Feeler: ESP LTD SC-607 Natural [UK Only]
Brief & Accurate Description of gear/guitar:
A great example of one of the now discontinued Standard scale SC-607's in natural Mahogany. Looks great, and is in nearly mint condition, just a few tiny dings which are pretty much impossible to notice due to the clear coat/natural body.
Modifications (if any):
The 'middle' EMG 81-7 has been replaced by a 707 as it stopped working properly (a loud hum, not quite sure what happened tbh). The old 81-7 will be included. The ESP locking tuners have been replaced with a superior Sperzel Locking set, which hold tune brilliantly.
Accessories (hardshell case etc):
A well fitting Gator hardcase is included.
Location (City,State or City,Country):
London, UK. I'm also often around the Oxfordshire area. I'm currently not willing to post, but travelling on public transport should be fine (as long as it's not too far!)
International OK? :
No
Contact Info (No Phone #s)
Email at
nbguitar1@gmail.com
References (eBay or other forum userid):
eBay:
eBay Feedback profile for bertie5london
Basschat:
Feedback for NBGuitar - Basschat
Price (include currency and if firm/obo):
I'm not completely sure I want to sell this still, but I'm looking for offers around the £550-600 mark. It's pretty much completely mint with upgrades and a hardcase, so I think it's a pretty good deal!
Pictures:
(sorry about the quality...)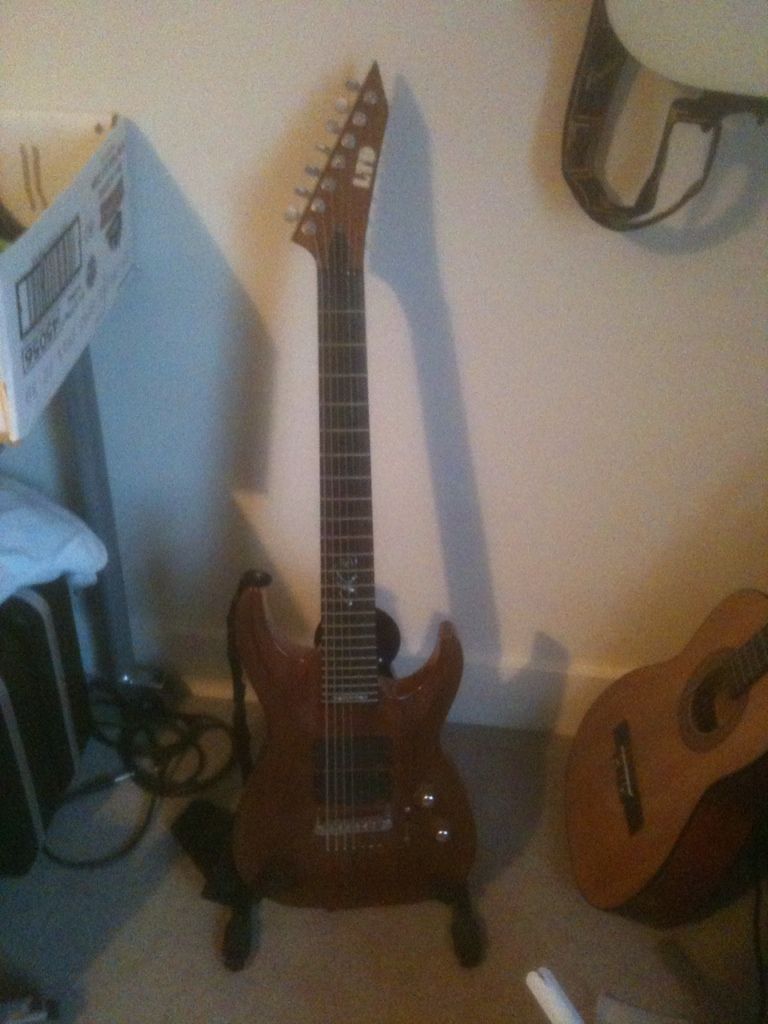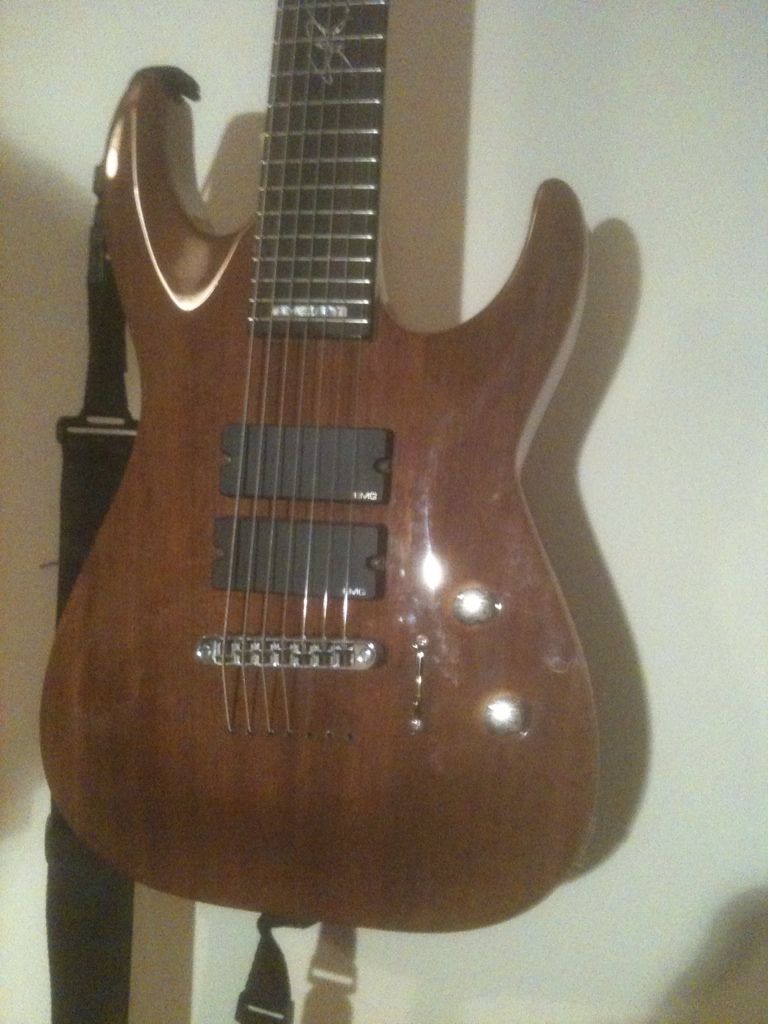 Here's a better one (not mine, but looks the same)
I'm only selling because of a desperate need for one of the Bass VI reissues Fender have just released... And I've also pretty much stopped playing 7's, what with being in an Indie band and all...
Bump! Now pretty sure I want to sell this. Only £550! What are you waiting for?

Join date: Jun 2007
111

IQ
Just checking, some of the natural one's I've seen don't have a 27" scale length. Which is this?
This is the non baritone version, so 25.5"
That is a beautiful guitar. It's the only 7 string I've ever been attracted to, it's a shame they're discontinued. If I had a solid income I'd buy this off you with no second thought.

Good luck with the sale!
Cheers! They are beautiful, I'm just not using 7's any more. I'd keep it if I could justify it!