NGD - Parker Content
I got this in the mail yesterday. I've always wanted a parker, but I, like most people, can't afford to shelll out 2k+ on a single guitar. Well I stumbled across this series of imports that are much more affordable. It's not a Nitefly, sure. However, I can say without a doubt this is one of the NICEST guitar's I've ever played, and I've played quite a few guitars.
This my friends is a Parker PDF100.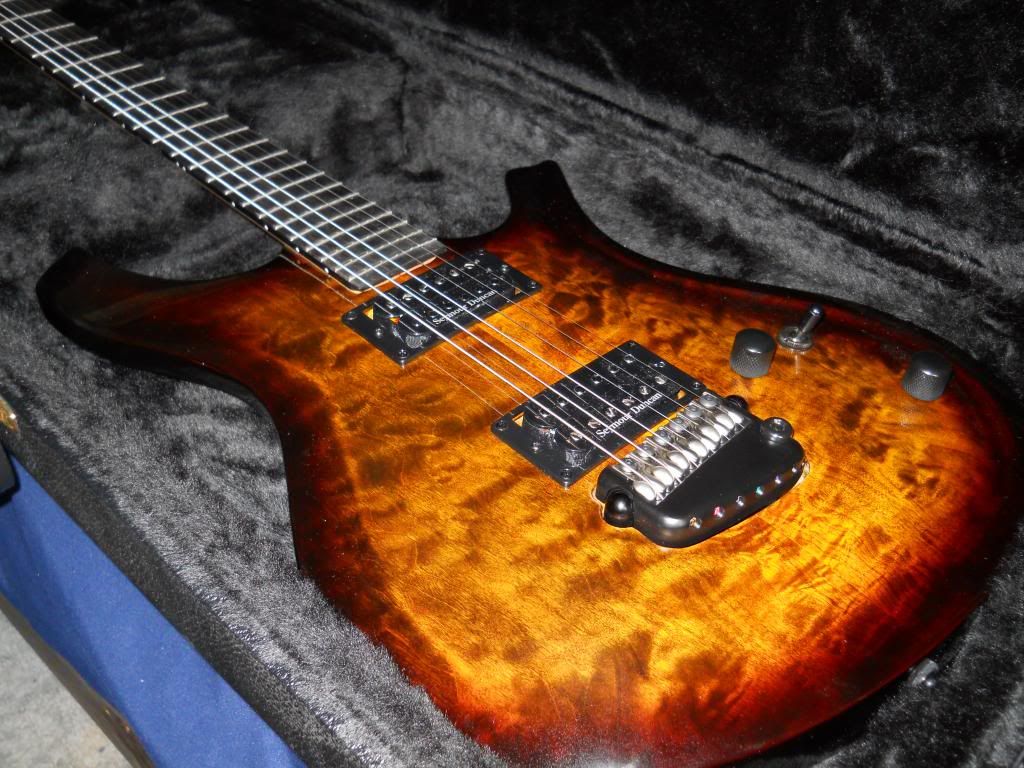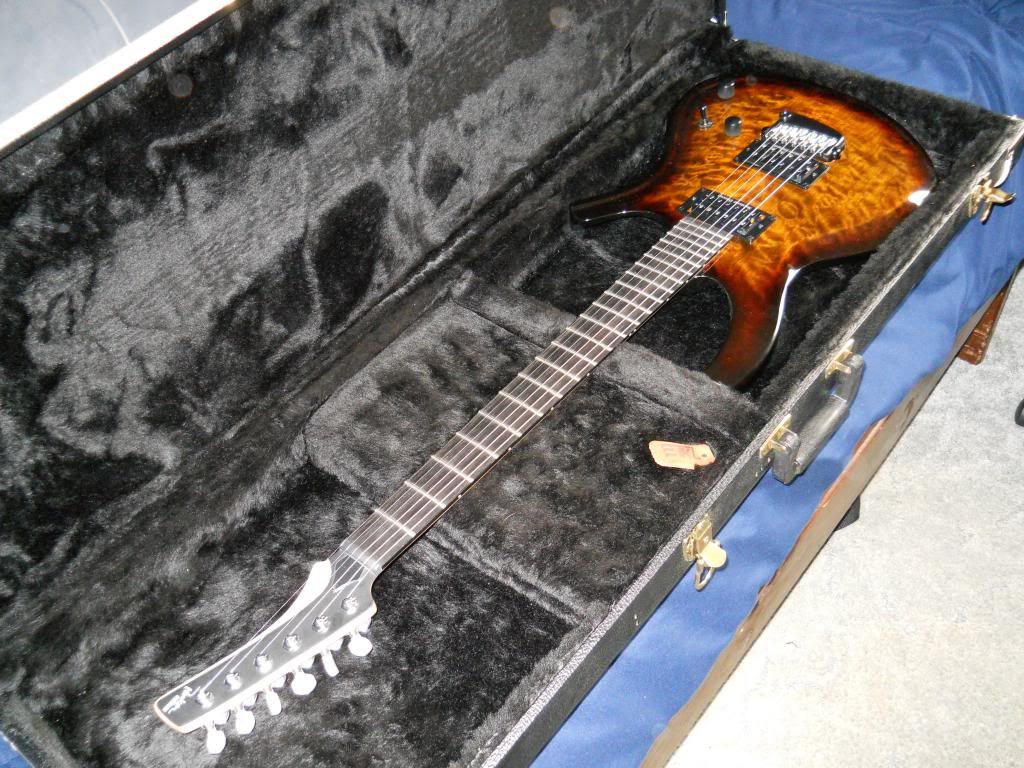 Parkers are known for their unique shape. Well this series of guitars has a slightly different upper horn shape. Although I was a big fan of the odd shape they have on their nitefly models. Even if the shape still isn't your thing, you might still admit it is a BEAUTIFUL guitar. It's called quilted vintage sunburst.
The most noticable thing about this guitar when you play it, is the weight. It's by far the lightest guitar I had ever played. I thought my LTD MH-1000 was light, but this guitar is definitely lighter. It doesn't even feel like you've got a guitar strapped on. The neck is a la an original Ibanez wizard - very thin. It's also got a super flat fretboard to boot. Another nice feature is the trem blocker. It has a trem you can use, but there's a mechanism under the back plate that you adjust that can keep it from moving. I don't use the trem, so it's blocked. But what a great feature! No more having to put blocks of wood, or buying tremel-no's.
The pickups sound great! The bridge is a Seymour Duncan Custom Custom, and the Neck is a '59. They both sound great. It also features coil tapping on both pickups. It's a super versatile guitar. You could play just about anything on here. And with the sperzel locking tuners, this guitar stays in tune great!
I'll wrap up this review. You don't find a lot of information on this guitar, so I wanted to put it out there. Thanks for reading!