NGD Agile AL-727 EB

Join date: Jul 2009
1,273

IQ
Here is my Agile AL-727EB. I haven't had a 7 string in over a year and a half and I just sold my 8 string, so this is my only ERG at the moment!
Specs:
27" Scale
Mahogany body and neck
Ebony fretboard w/ MOP dots
Nice dark green color all over, my first green guitar ever.
Grover tuners, med jumbo frets I think.
It's always a gamble buying a guitar without playing it first. I've bought many that way and have ended up selling most while I've kept a few. I liked this from the first moment I played it. The neck is a little bigger than what I'm used to, but I'm better off with a thicker neck. The wizard-thin neck on my old Washburn 7 string was a little too small and my left hand would cramp up after playing it for long periods of time. This beast weighs 11 pounds! Sustain is pretty good, and it arrived with decent action. No QC issues. I can see filing marks on the edges of the fretboard, but it's no big deal. For $300, this is a damn good guitar.
I haven't got the chance to play it through a real amp just yet, should get to this weekend. I installed a Q tuner (remember those?) in the neck and I was going to put a BKP Miracle Man in the bridge but due to the cover, it wouldn't fit. I'll be acquiring one with red bobbins soon! I don't like 2 volumes and 2 tones so I removed one of each. I installed a 500K linear taper pot for the volume and put an Orange Drop capacitor in. I have an extra 1 Meg linear pot lying around so I might try it one day. On to the pics!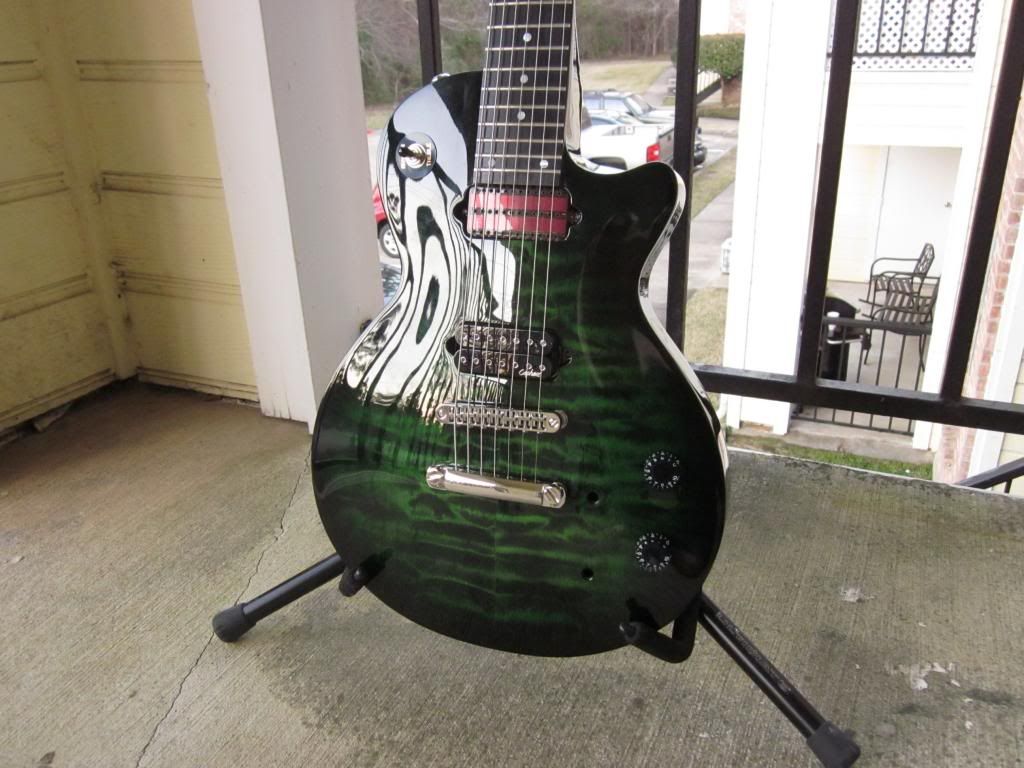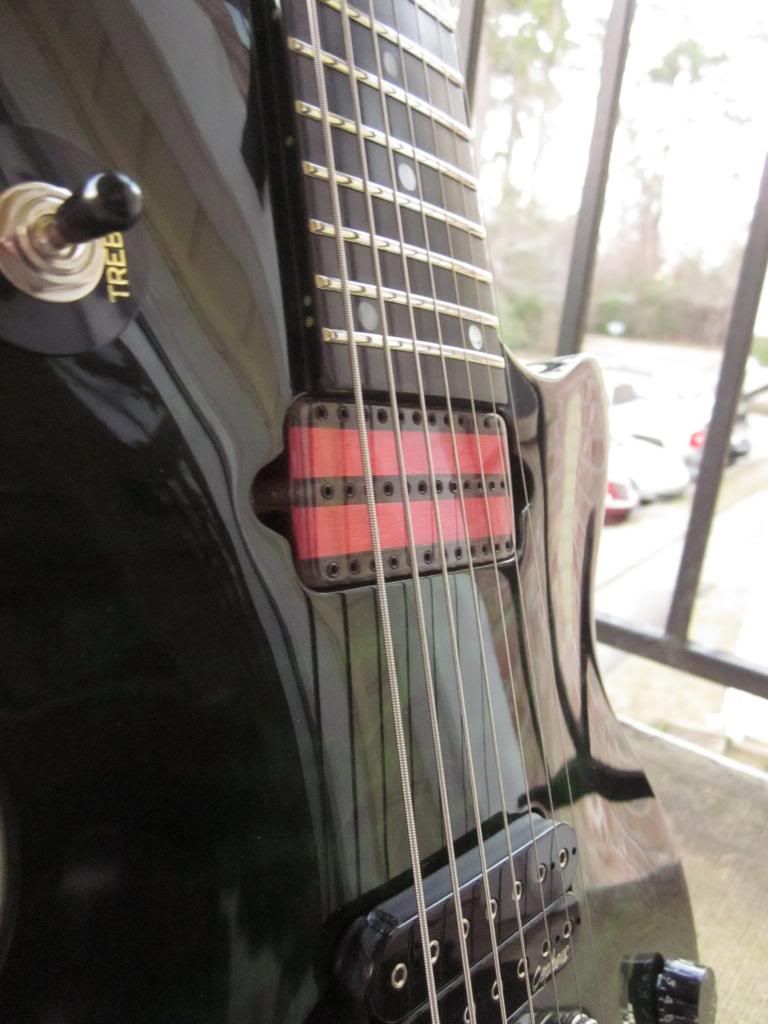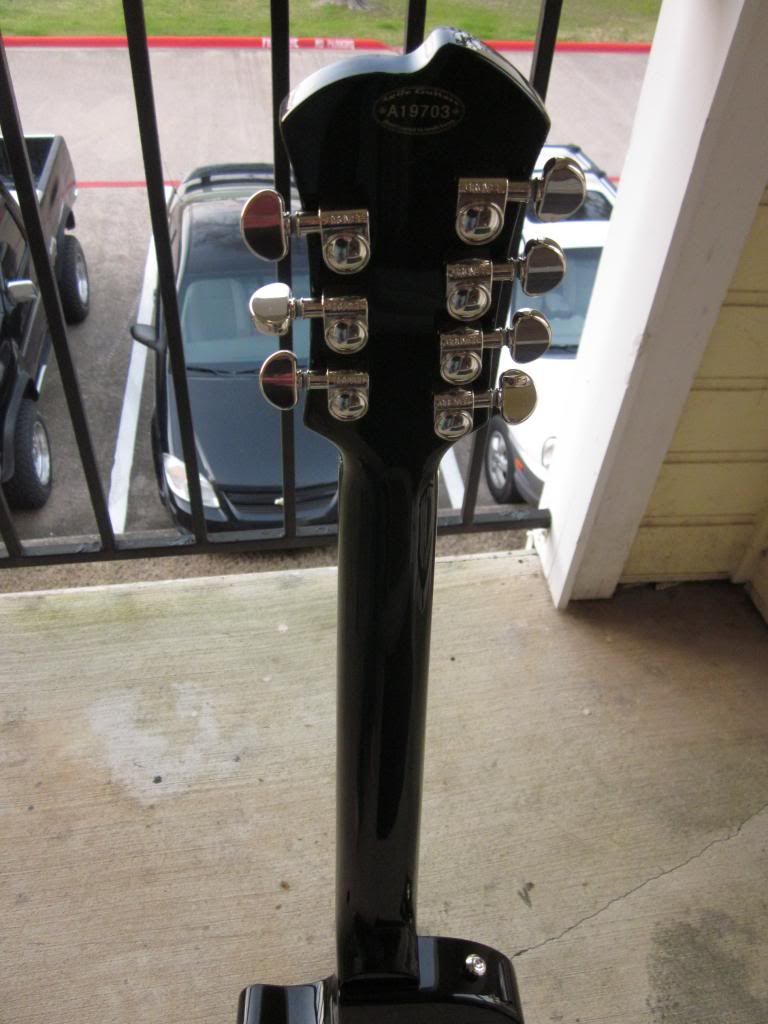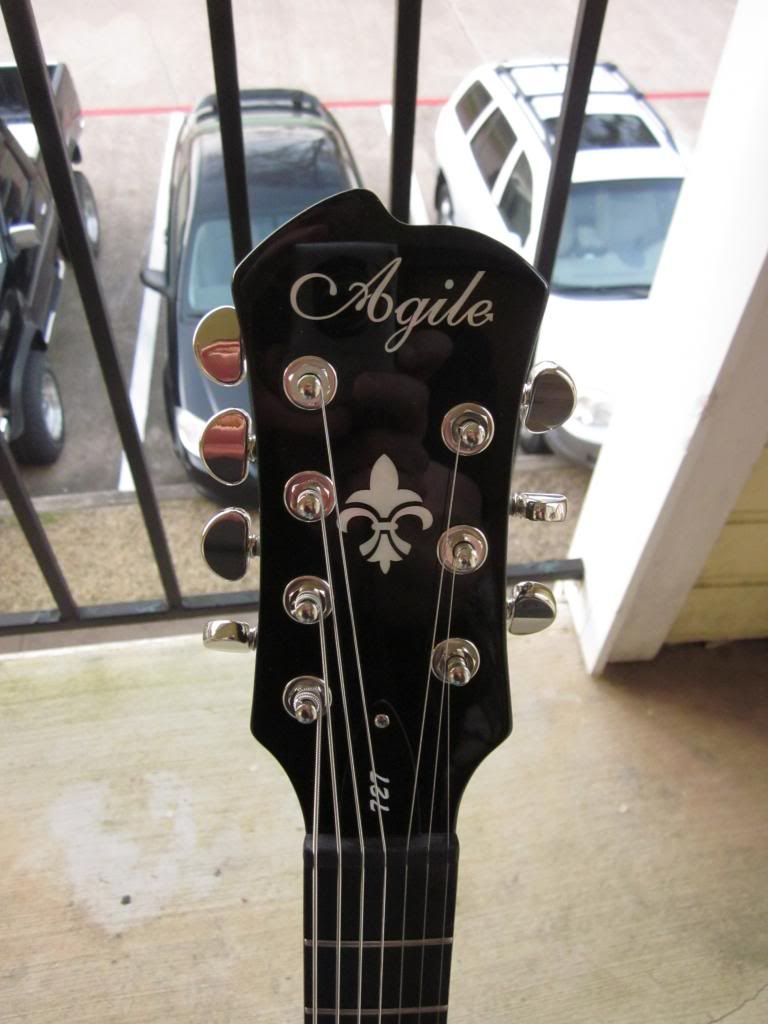 So there you have it. Good looking guitar with a decent veneer top. Good playability. The correct number of strings. And a great price! This exact one went up to like $430 a day or two after I bought it so I wonder if my $300 price was a mistake on the website. This is the best $300 guitar I could ever hope to buy. It's my second Agile, my first being an 8 string Intrepid, which I was also highly impressed with. I can see another Agile in my future. If you live in the USA, rondomusic.com has a great return policy if your axe arrives at your door totally FUBAR. If there's a scratch or two, you can often get a partial refund. I recommend doing business with them.