Peavey Valveking 100 and Harley Benton 2x12....got this for £300 in total!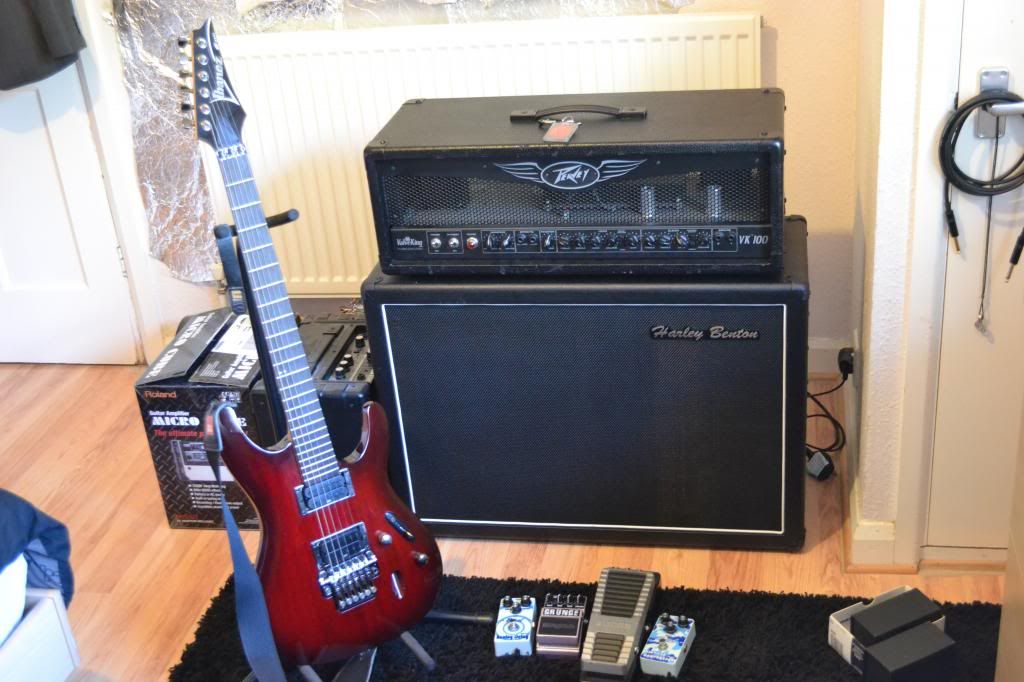 The head is used and the cab is new. Sounds great through this cheap cab. It can't do modern metal on its own, but I set my BOSS Pw-10 to an overdrive setting and it can.
I set the lead channel with high bass, mid mids and low treble and I can get a nice punchy tone from it. The clean channel is good, but I'd like it to be a bit more sparkly - I think I need to play around with the EQ and reverb more.
Why I didn't just get a VK212? Maybe one day I will get a 4x12.