Prototyping Pedals
I'm trying to figure out if these things are worth building, Occasionally you see prototyping pedals where all the dials and switches are built into a pedal, and you get to arrange all the electronic guts (ICs, resistors, caps etc.) to make any pedal you want, and fully customizable. So basically it's a shell of a pedal, where without soldering you get to make/modify any pedal you want, and you can even build/tweak exact replicas of almost any pedal. If it was easy and cheap enough to do:

Would you ever use one to sculpt your unique tone?
To learn electronics for fun?
Or if you're electronics savvy already, would they seem useful to streamline pedal projects?
Well, I'm not really familair with any protoyping pedal kits or whatever but...I will try to give you some insight or at leat my thoughts.
Sculpt a tone? perhaps
To learn electronics for fun? Most certainly
Useful to streamline a pedal project? Not really. Maybe for assembly once you have a design.
If you really want to experiment, get a breadboard, lots of components, several pots of various values and maybe a few enclosures somewhere down the line.
You don't have to get all this all at once (unless you have some disposable income).
Although I am one of the few around here that ever uses breadboards.
But I've been working with electronics since around 1981 and used them then. Old habits die hard I guess

But the more stuff you get, the better. Gives you more options. But it can get expensive.
But, first off, you should get various schematics of other designs and study them. Then modify them.
You can find some other info here :
https://www.ultimate-guitar.com/forum/showthread.php?t=630592&highlight=pedal+building+thread
First post has loads of great links.
Last edited by CodeMonk at Feb 2, 2013,
just slap things everywhere and see what happens.
a have a bread board for prototyping and have the materials to make pcb boards so these seem a little useless to me

...but to be honest id still get one
Zvex Inventobox
Last edited by jojoel10 at Feb 2, 2013,
So for something like this, would you prefer ease of use, and simple options? or would you prefer it to be way customizeable, and tons of options?

Join date: Oct 2007
250

IQ
Although I am one of the few around here that ever uses breadboards.

what the hell do they use then? why do i feel like this all a sudden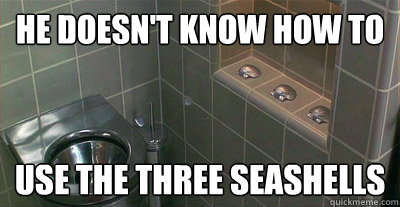 @TS: Devi Ever is putting out a console for diy stuff. it'll be open source evidently.
http://www.deviever.com/fx/category/console/

Join date: Sep 2008
390

IQ
Breadboards are ghey. Designing a PCB takes a few hours at most for me, and quickens the process considerably.
Before I order everything I want to nail down my plan. Would this work for you? I want to install 2 pots, 2P3T rotary switch and a stomp switch. The pots would be A100k and B250k. I figure with a couple R on the breadboard I can turn the 250k to whatever I could need (while changing the taper just a bit...).

My intent is to have a project that would help me prototype 90% of any likely projects I could do. Then if needed I could throw some trim pots/misc switches into the breadboard. Would this setup seem like it'd work for you?

Join date: Sep 2008
390

IQ
B1M would be more useful. Just throw like 10 of those in a box and you can easily change the taper and value to just about anything you'd need.