NGD: its been a while.... (large pics)
Hi guys
I've been away for quite a while, a combo of uni work and watching/playing too much Starcraft 2.....
Anyways, recently acquired something and here the pics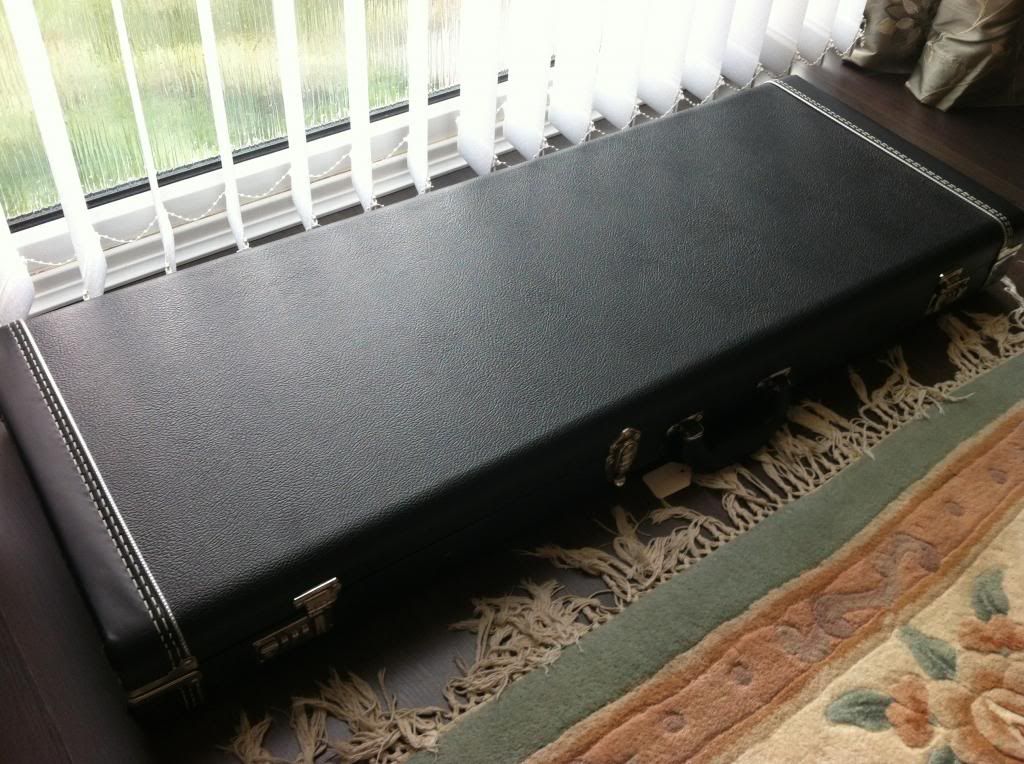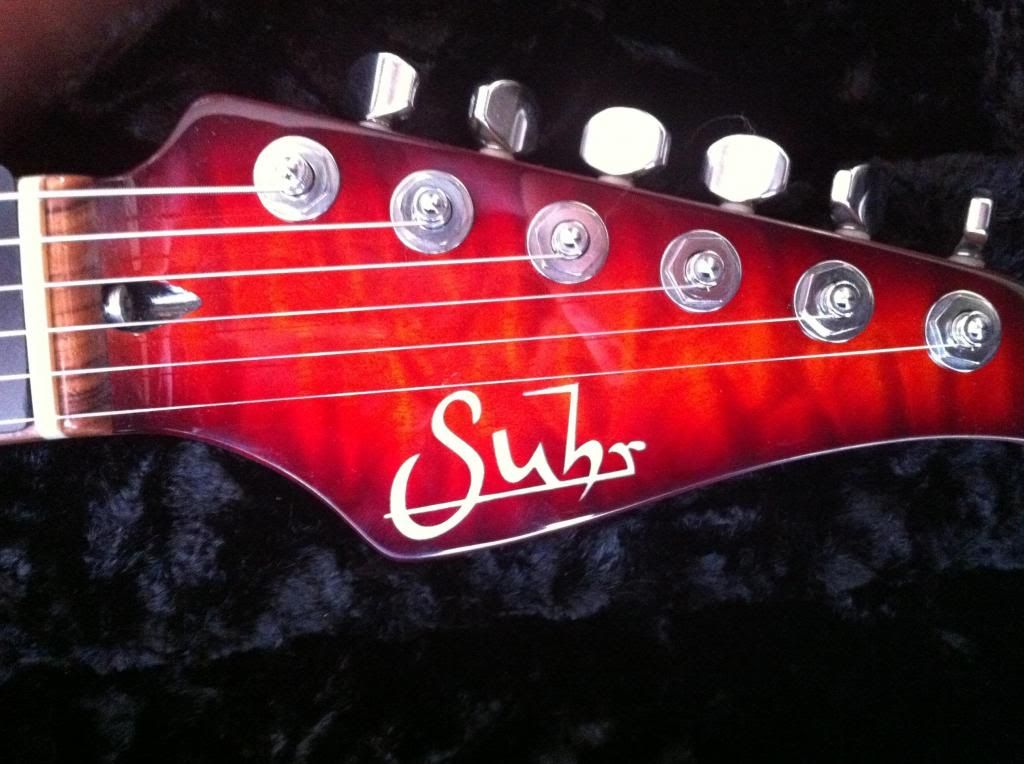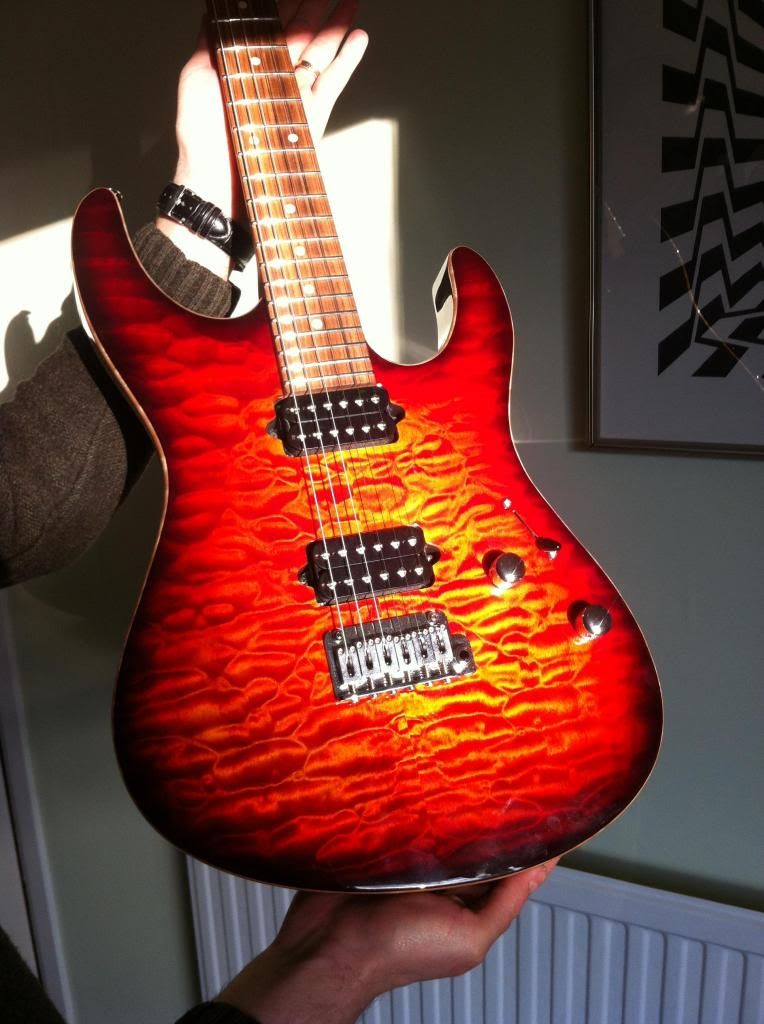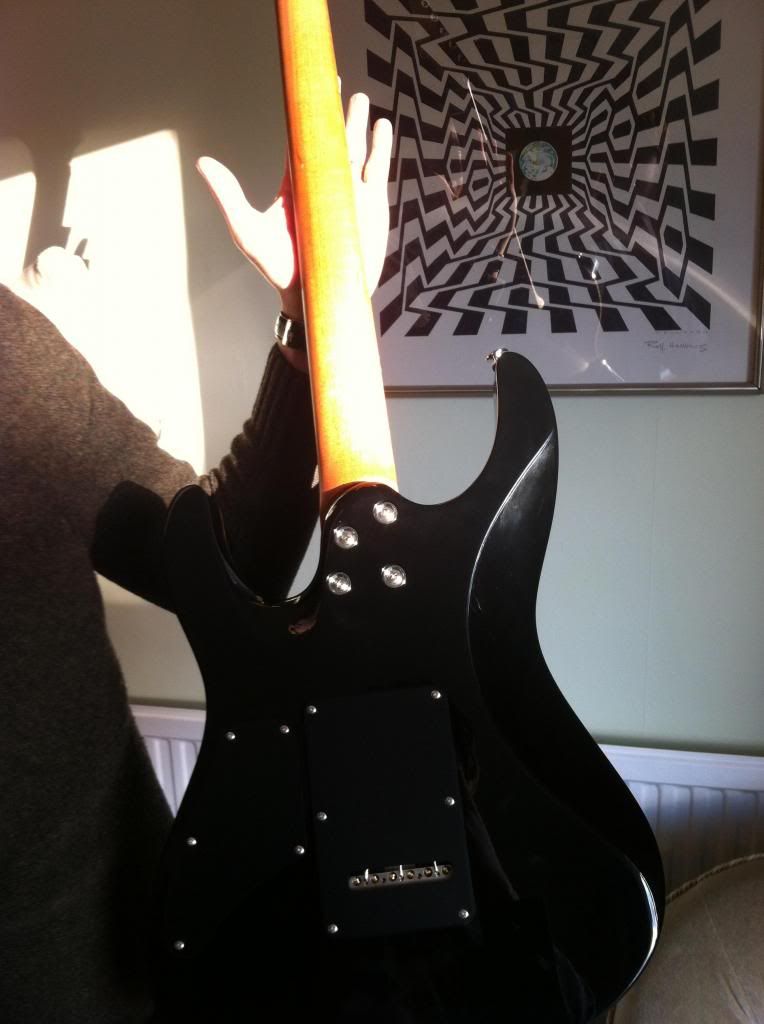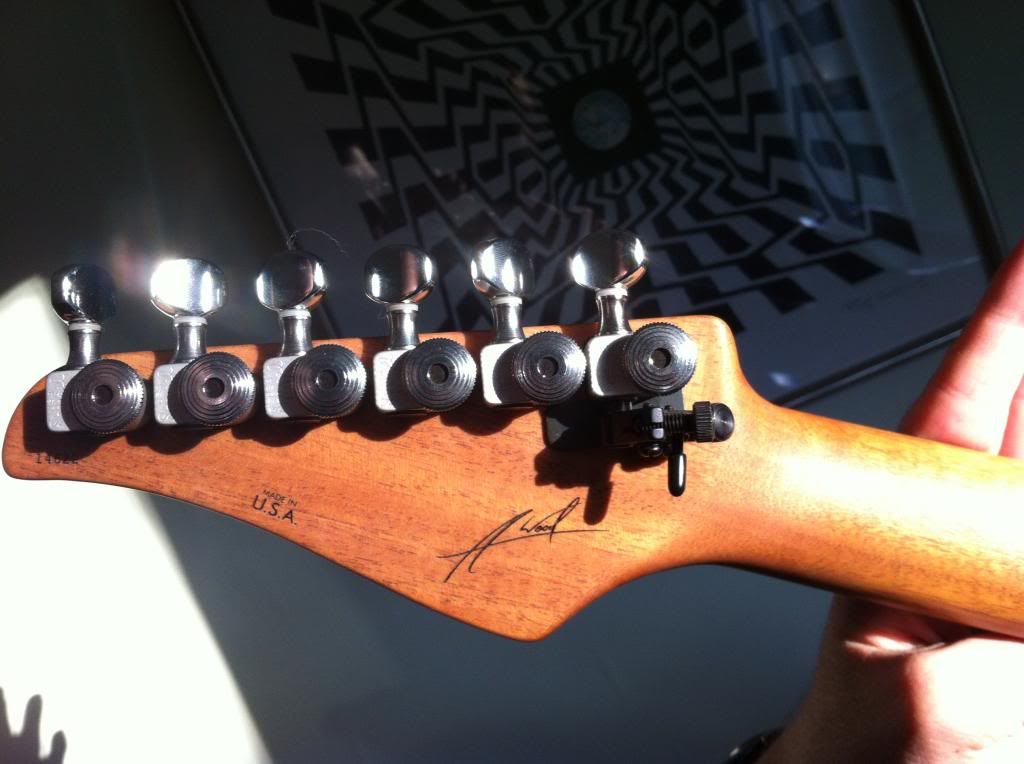 Its a Suhr Andy Wood signature in Volcano Burst, and well its gorgeous. I wanted something that would stand up next to my Tom Anderson but do a few more things a little different. The neck is effortless to play, the carve is similar to an ESP thin U (which I love) and the satin finish is super nice. The pickups are a DSV in the neck and a DSV+ in the bridge, and the clarity is insane. Every single note can be heard no matter what the level of gain, and the low notes are nice and tight.
Its almost a fully mahogany guitar (neck and body, a quilt maple top and pua ferro fretboard) but its not too dark at all, the cleans are full and rounded and with the 5 way switch you can get all the lovely in-between sounds. The tone knob also is a pull-push that changes the bridge pickup from series to parallel which is also a nice little addition.
Overall the guitar is just wonderful, it plays like a dream and in terms of looks its perfection. Hope you guys enjoy!!!
Ed

Last edited by shredftw at Feb 4, 2013,