My kit guitar build: BYOG Flying V
Ok, so I'm building a kit guitar. Normally I wouldn't consider doing this, but I needed a guitar that I could use for 2 classes(guitar setup and repair, and instrument finishing). I don't have any lying around and I really didn't feel like stripping a Squier, so I figured I'd kill 2 birds with 1 stone and get a guitar I could use for both classes(actually 3 birds, since i wanted a flying V, but didn't want to buy or build one).
So I orded a flying V kit from BYOG.com. I was a bit miffed about it being a bolt-on maple neck, but whatever. I got the guitar today and these are my initial thoughts:
The wood is pretty sweet. It's a 3-piece mahogany body with a coat of "sanding sealer". It looks like it was sanded with 60 grit before it was sealed

There is filler on the top
. That's right, apparently the guitar was gouged at the factory, and they decided to fill it instead of throwing it out. So much for a natural finish

Actually, if I were to order a regular flying V pickguard, rather than the small, half -sized pickguard they included, it would cover that up. But still, that is inexcusable.
The fret work is horrid. I counted 5 high frets, 2 of them serious enough to cause dead notes. For the average person who just wants to assemble and play a guitar, that would be seriously disappointing.
All of the hardware is junk. No surprise here, it's a cheap, Chinese kit guitar. I'll probably end up changing the tuners to Gotohs at some point since it should be a direct swap.
The neck is mahogany. I'm happy about this one because the description on the website says it's maple. Now I realize that the pics on the website are of a mahogany neck, but I didn't notice that before

The pickguard is pretty sloppy. There isn't a straight line to be seen on it. It looks like it was cut out by hand with scissors. Ordering a regular flying V pickguard is starting to sound better and better....
So overall, I feel like this kit isn't worth the $200 I paid. I can get a $200 Squier or LTD that has been assembled and finished, and it will have better fretwork and probably not have filler in it(if it's a natural finish). I would never EVER recommend one of these kits to someone.
Ok, now that I've got that out of the way, some pics!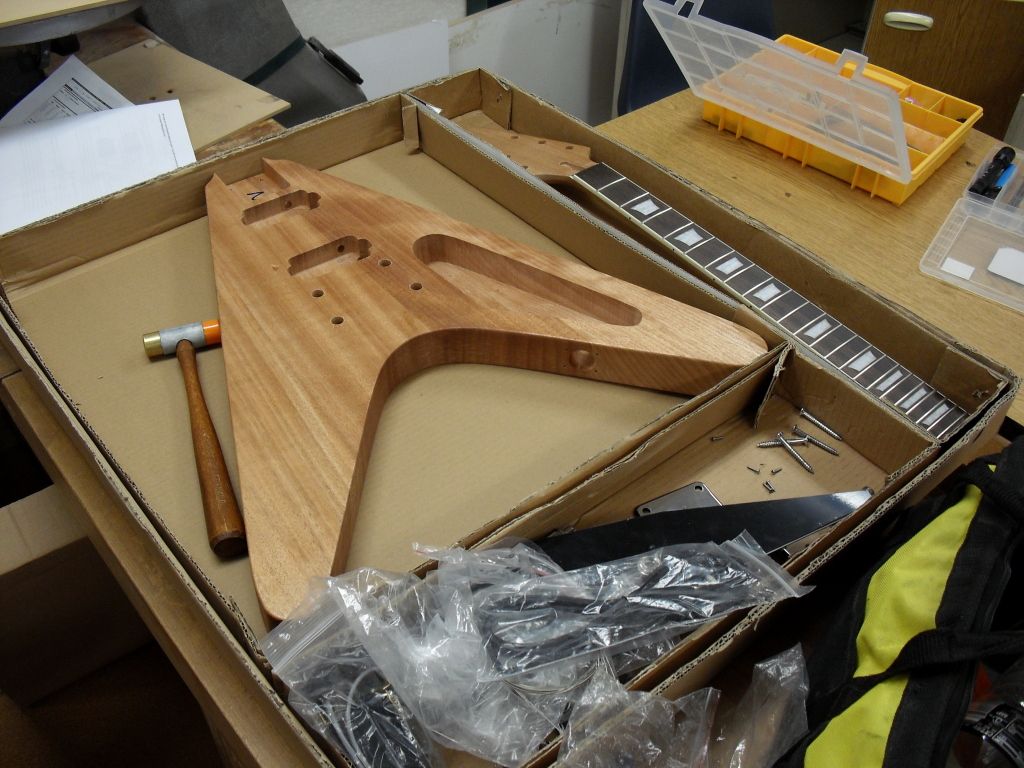 Filler: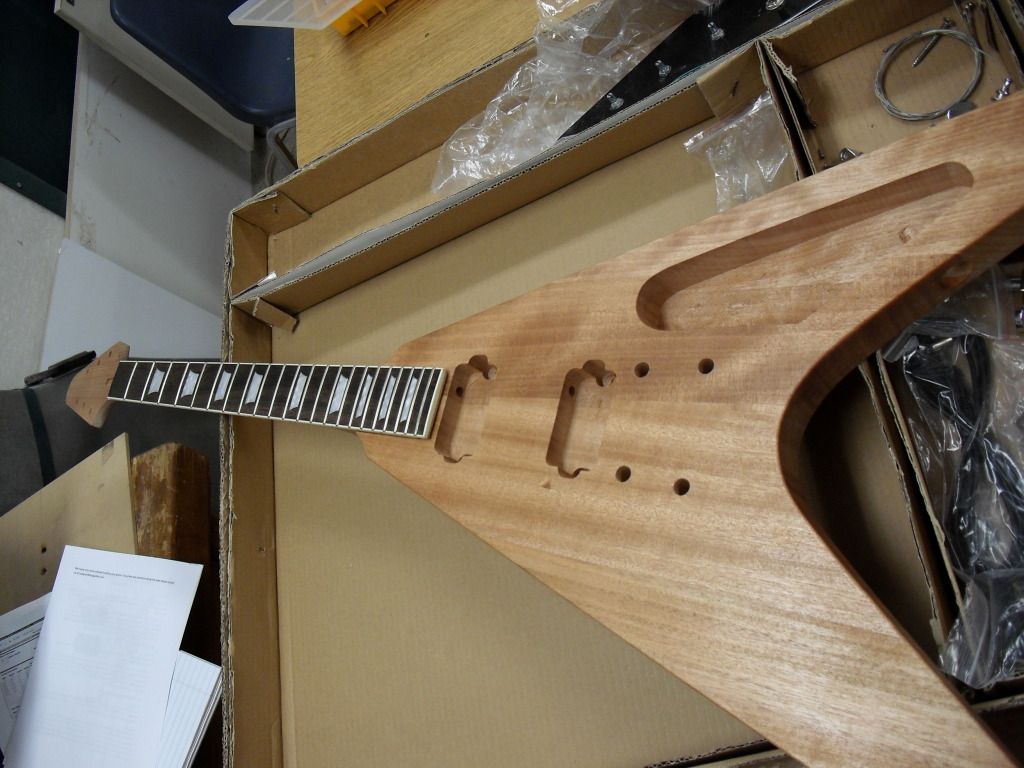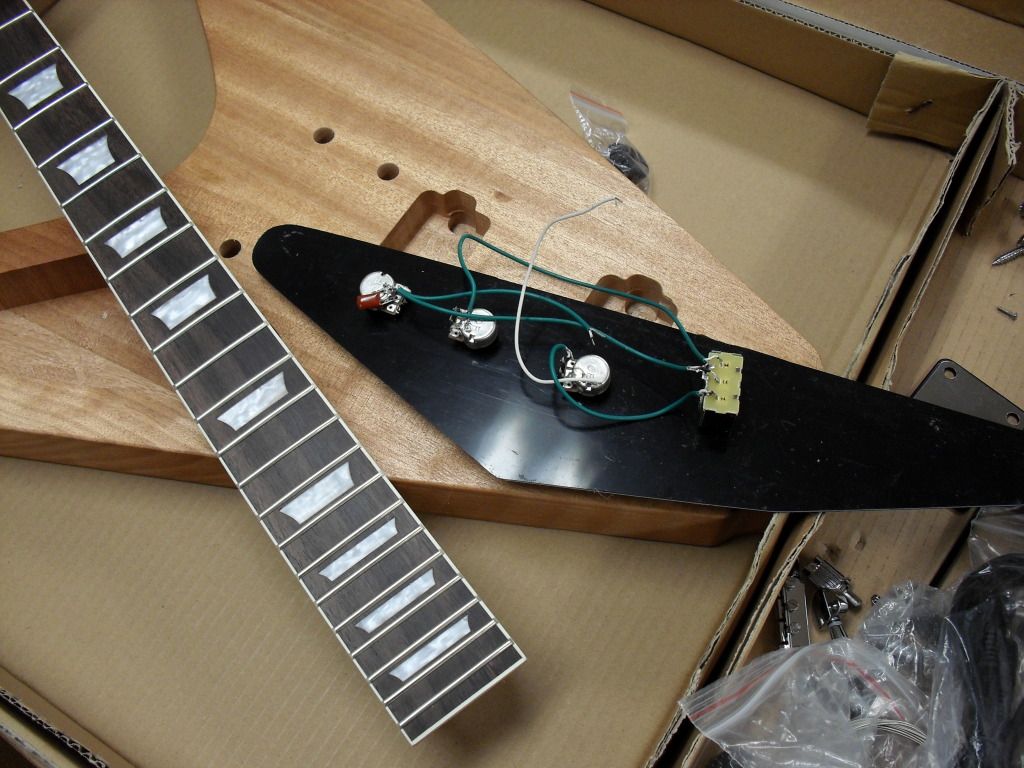 I'm going to dye the fretboard black and do a silverburst finish, inspired by the Dethklok signature Explorer:
Last edited by W4RP1G at Feb 6, 2013,