Robbins Custom Guitar's Thread
The neck is glued and the heel transition is carved, its very comfy.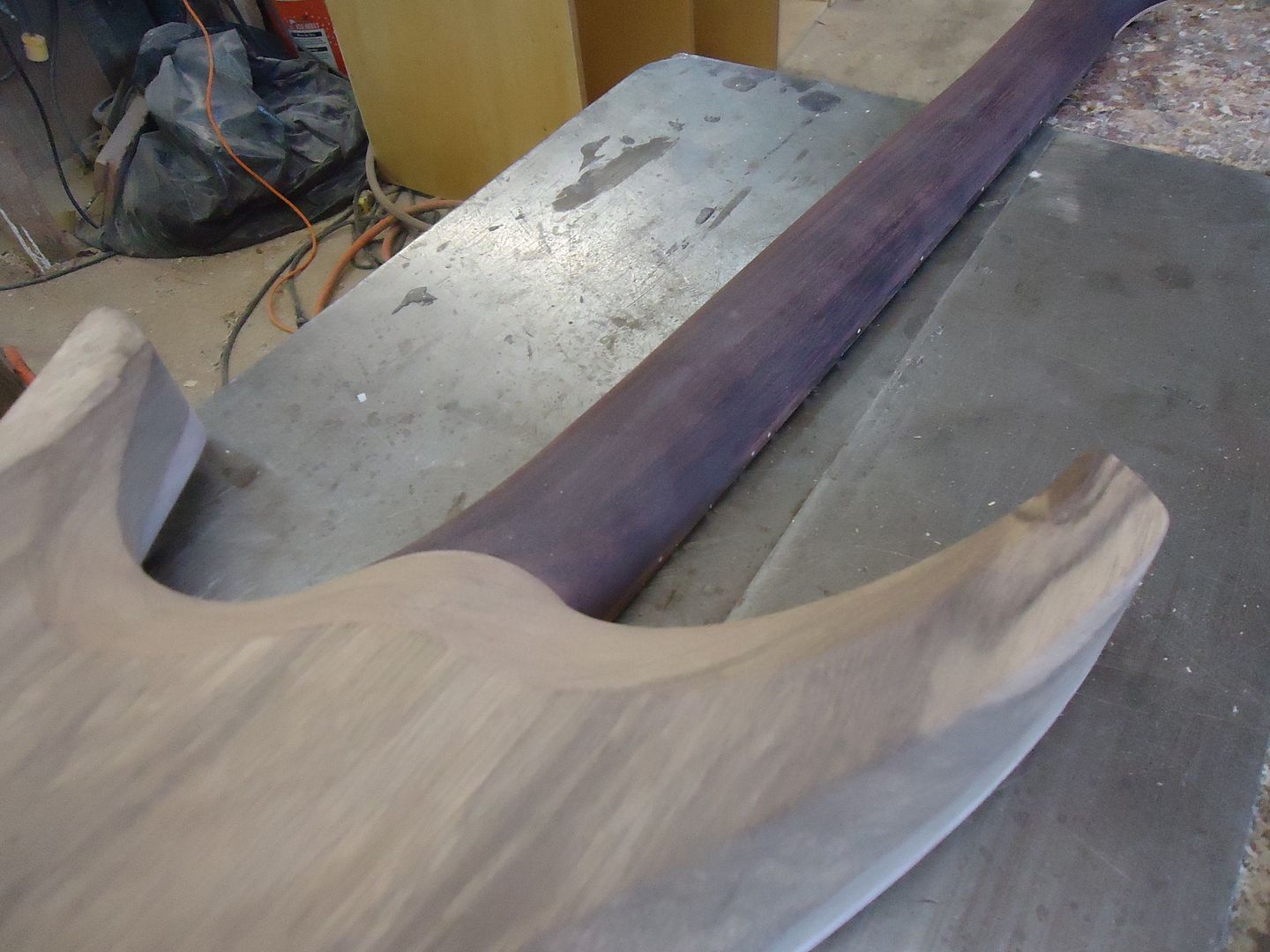 I'm putting my sig on the truss cover for this one because of the small headstock shape. The raven lost his usual spot but I decided to perch him on one of the rear tuners instead.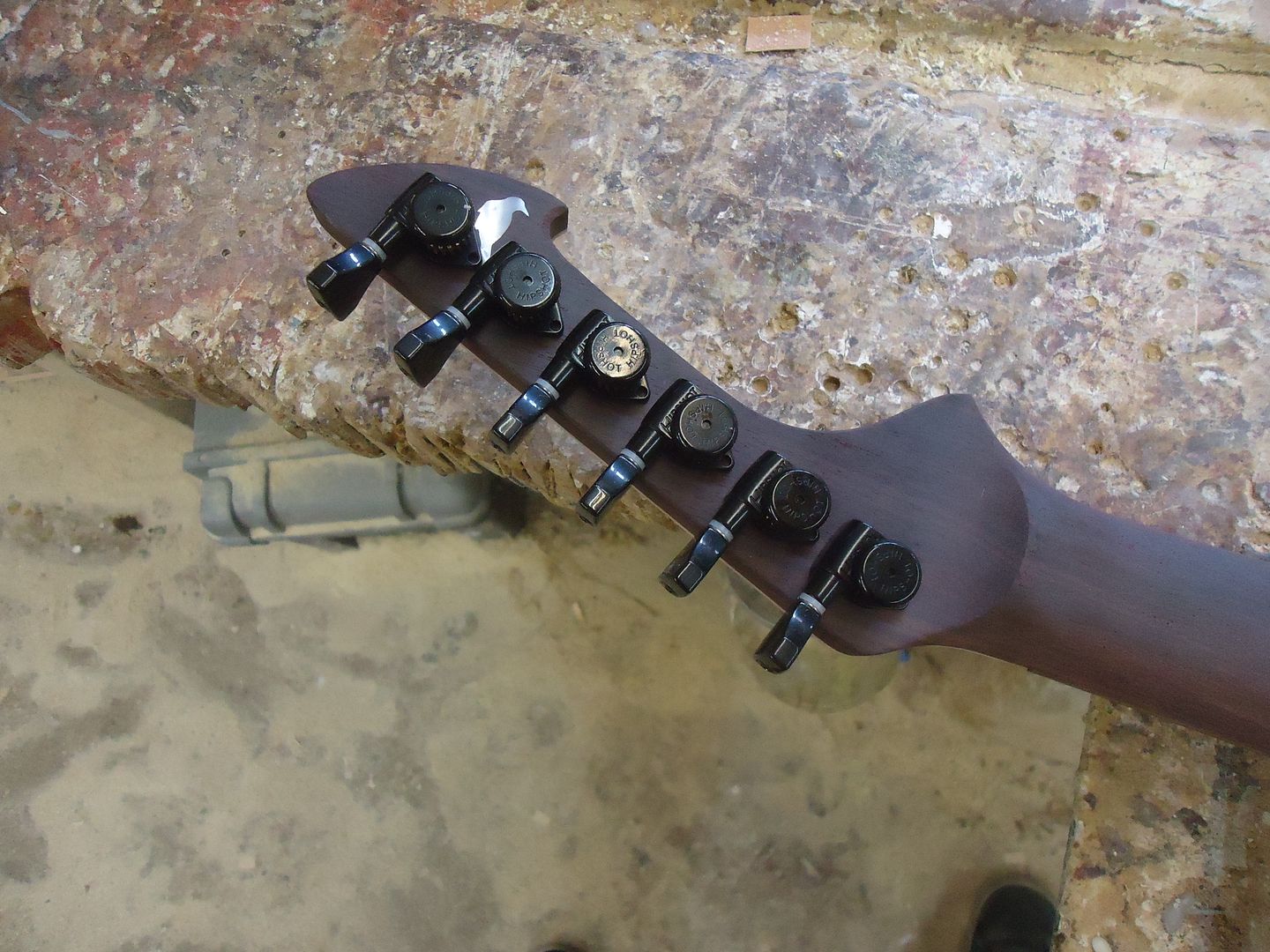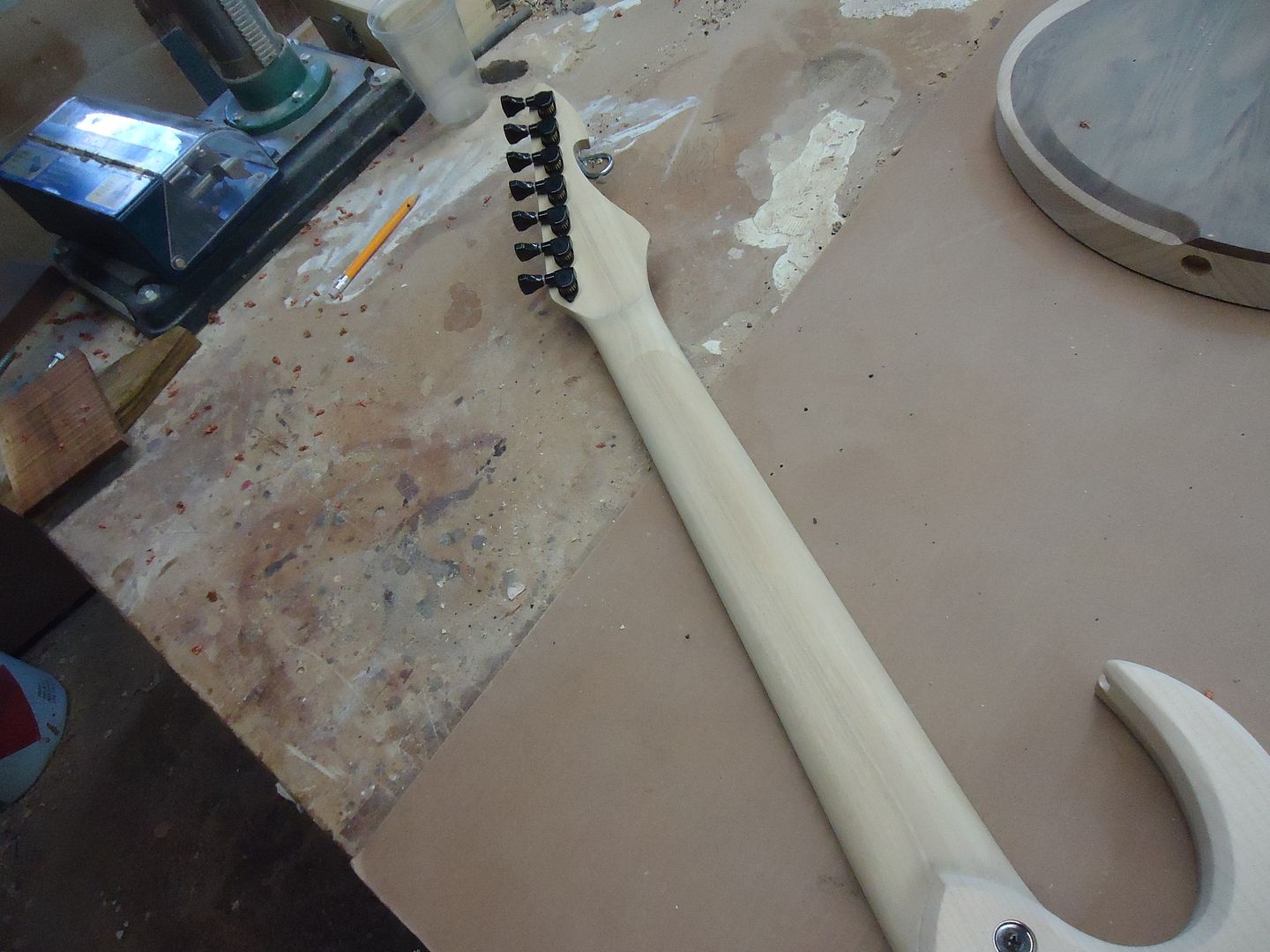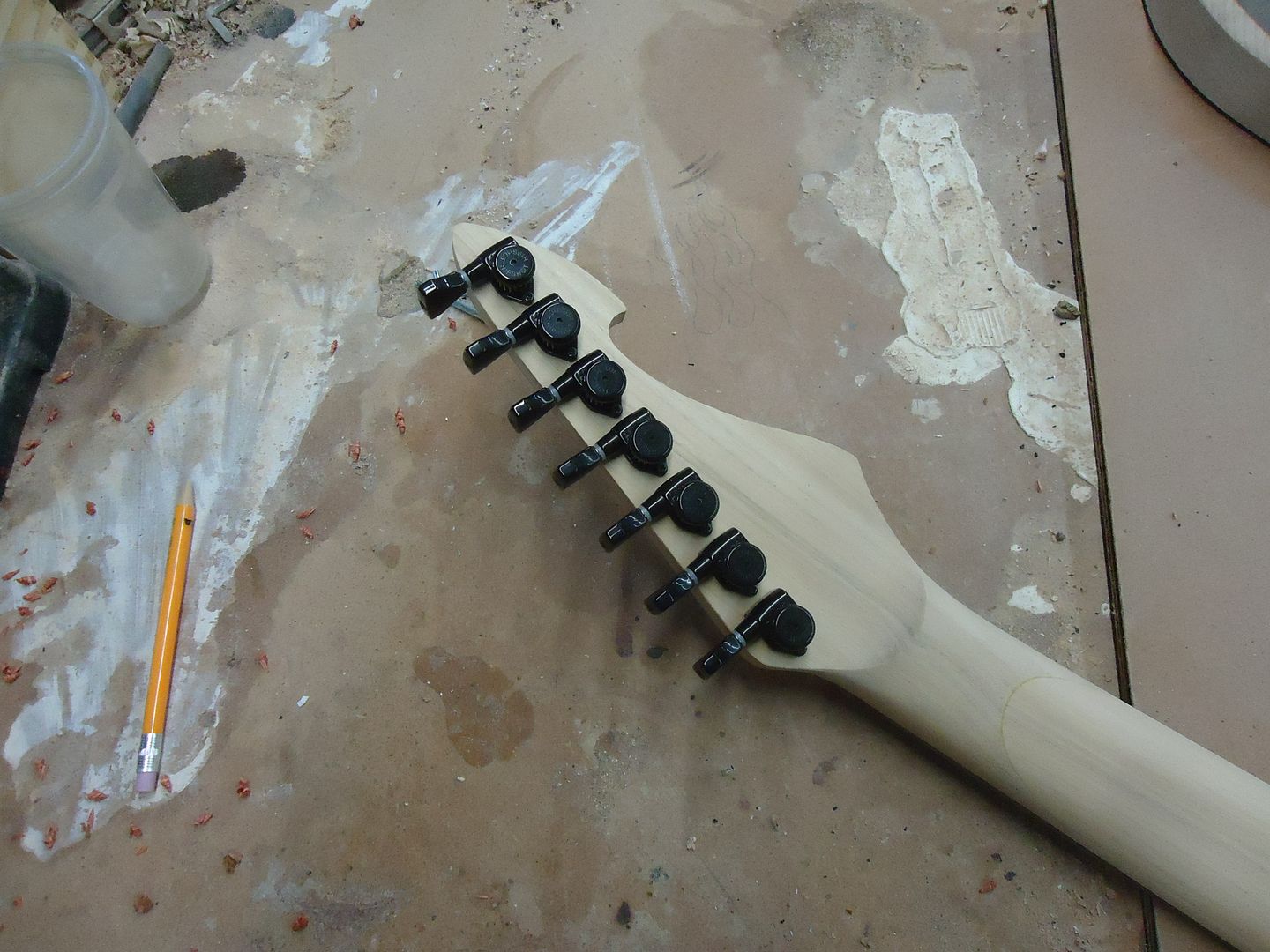 Small epoxy smudge on the six string's headstock that I didnt get to sand off today. Ill take care of that tomorrow morning then begin the sealing/color/sealing/clear process