Multiscale 7-String Neck-Thru Build
I have recently started another build, a 7-string, multiscale neck-thru. It's been pretty confusing so far, loads of planning.
Scale: 25.5"-27"
Construction: Neck-thru
Neck: 5-piece wenge/maple
Fretboard: Macassar Ebony
Wings: Spanish Cedar
Top: Carved Walnut(either black or Peruvian)
Pickups: One custom-made humbucker in the bridge(I'll be making that myself...with wooden bobbins. Should be fun :ugh

Tuners: Gotoh
Bridge: Made by me(using graphtech saddles)
So far I've got the wood and bridge ready to go, except I'm looking for a new top. I bought some curly Peruvian walnut, but it's not big enough for a carved top, which I've now decided is something I really want. So I'm going to find something else locally.
I've never worked with wenge before. Besides the obvious problems, that it's super heavy and it splinters something fierce, it also likes to move when cut. Apparently, the wood is loaded with tension. I'm pretty worried about it twisting on me, even as a 5-piece neck. I've read horror stories about Warwick bass necks twisting, even 5 and 7-pieces. I might invest in some of those carbon fiber rods stewmac sells for added insurance.
The bridge came out pretty good, except for one intonation screw hole, which is off by 1mm :wallbash:. I'm not very experienced with metal working, I didn't really expect the drill bit to skate like it did. I might make a new base plate later on if I have time, but this one should work just fine. I used some "Appliance Epoxy" paint on it, and baked it for an hour at 400 degrees after each coat. It seems like it's a very hard finish. I did 5 coats all together.
As for the intonation screws, that was an adventure trying to find something that would work. I ended up using M4 philips head screw and shaving down the head on a drill press to make them fit in the saddles. Then I painted and baked those.
Ok, enough talk, here are some pics: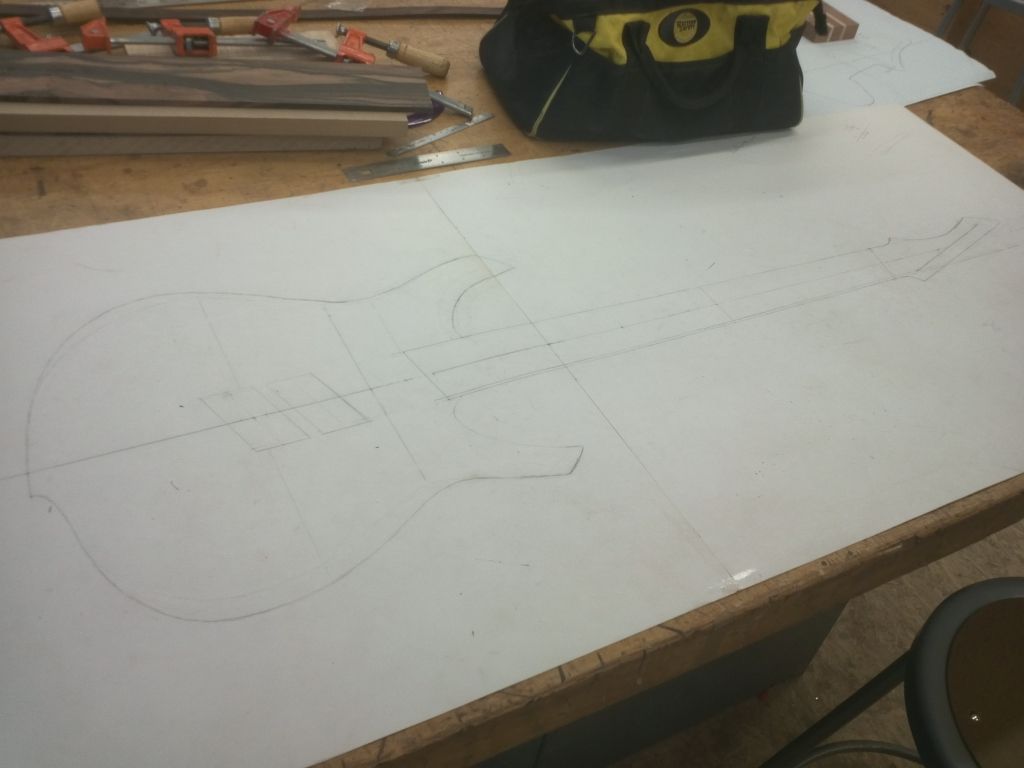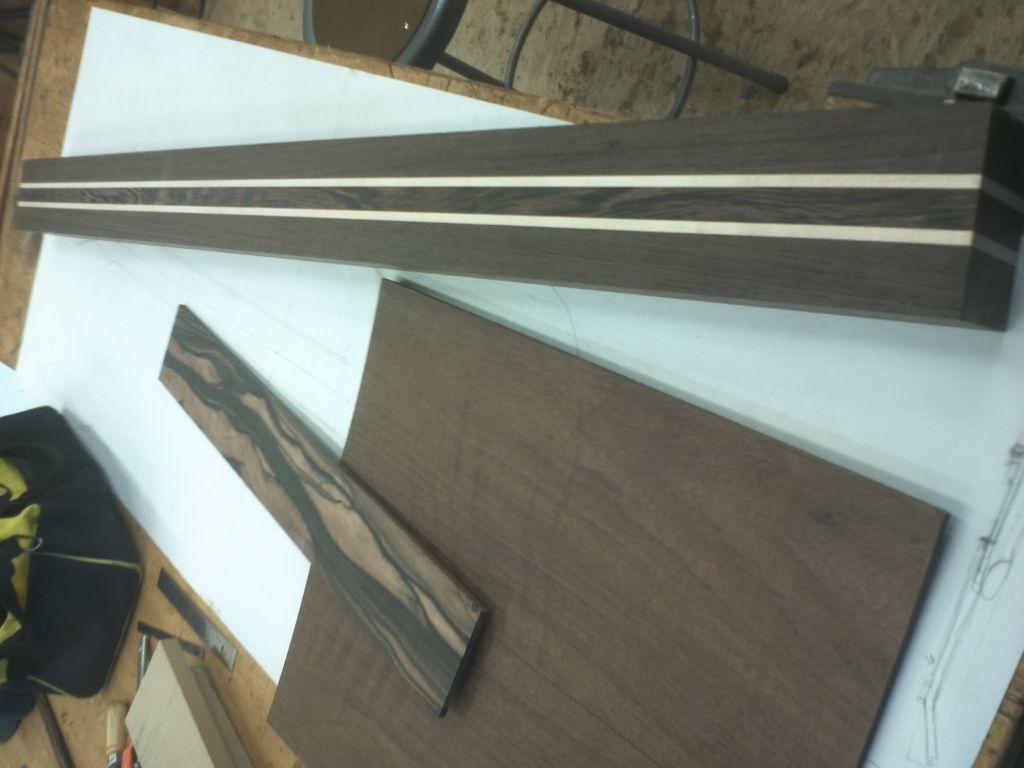 This piece of ebony I found is just gorgeous: