NGD - Warmoth Tele Build

Join date: Nov 2004
458

IQ
Hey all,
So as the title says, this is a warmoth telecaster. Body is a quilted maple top, and a black korina body. The neck is also maple, and has an ebony fret board. Neck pickup is a seymour duncan vintage tele, and the neck is a JB sh2. Most of the other parts were straight from warmoth, though I did get the electronics from stewmac, and the dye from lmii. Really can't say enough good things about all three places, had to call around and all three were fantastic to deal with
Full disclosure, I'm not 100% done with it, still want to do some touchups on the clearcoat in spots, as well as do a proper polish on it as well. Just got tired of working on it and figured I'd toss it together, snap a few pics. Turned out pretty well, though the colour on it can't be photographed properly if i tried. It's actually a really dark purple/black combo, but for whatever reason, when ever i take a picture, it just looks like it's purple/blueish but i swear it's a dark, manly purple haha
Anywho, hope you enjoy it!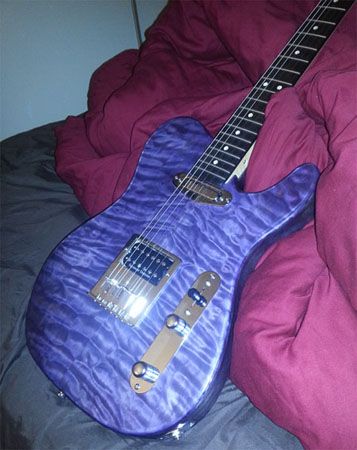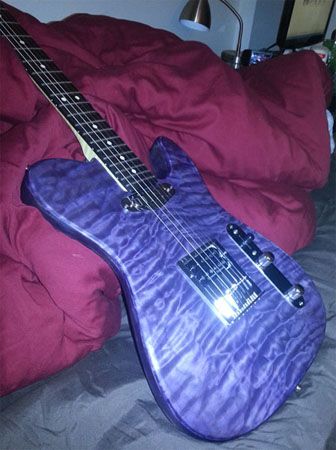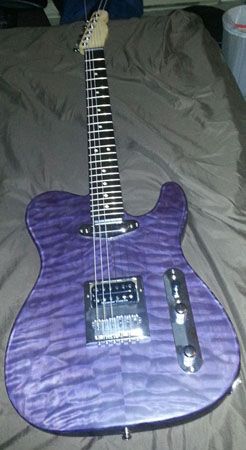 Just for reference, this is what I'd started with. Had them route the bridge to a humbucker, just to switch things up hah