NGD Get the Funk Out
Well ever since I can remember I have wanted a Washburn N4 (20 years or so). I am a huge Nuno fan. Yet for some reason I never got got one. Probably the fact that the N4 is more suited towards hair metal style playing than modern metal. Then in 2011 the N7 came out and i was like Oh shit. A 7 string N series with Duncan Distortion in the bridge. Now you have the best of both worlds, at least for me. So I finally said screw it I'm getting one when I got my tax miney. I haven't really got to play it much as I just picked it up from the UPS depot. I can tell you it is super light and extremely resonant acoustically. The neck is fantastic as is upper fret access. Thin neck and very flat board. The fretwork immaculate. Played it at low volume and it sounds great. Very versatile with the Duncan 59' and Distortion. Fat and smooth tones from the neck and good cleans to all out metal from the bridge. I love it.
Behold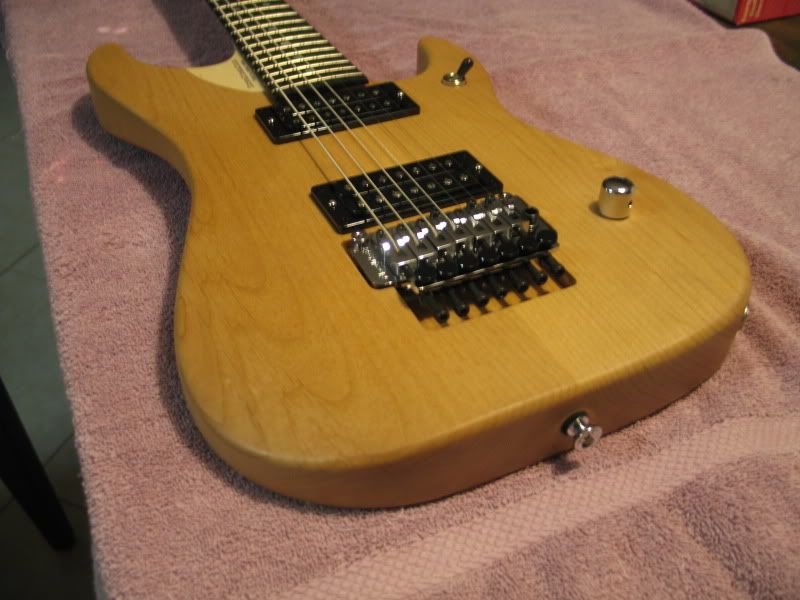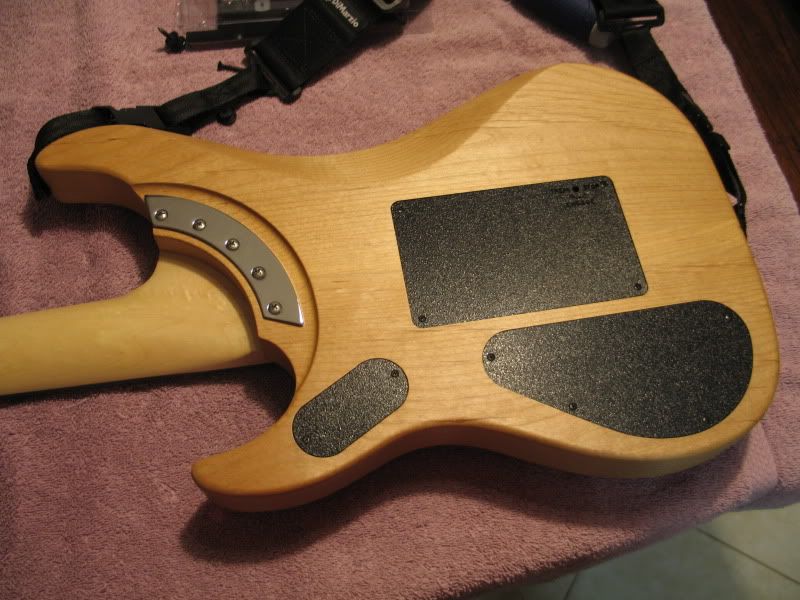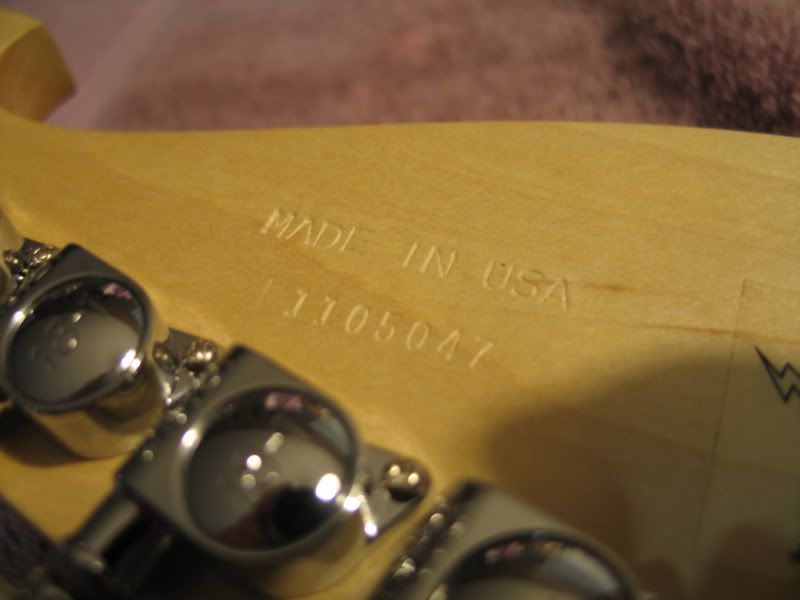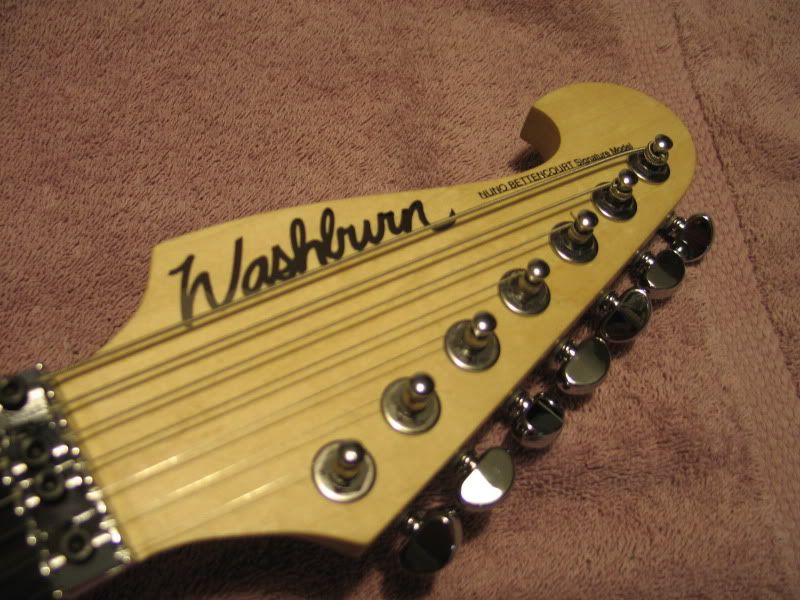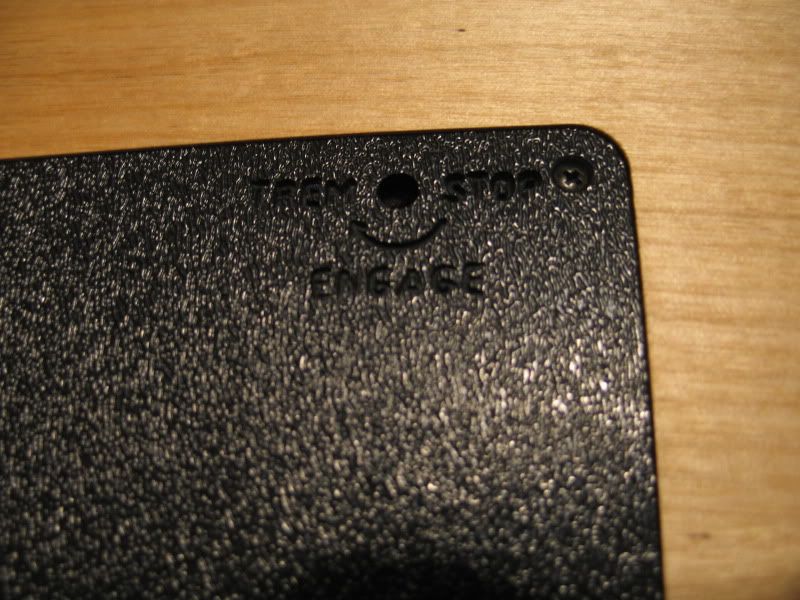 Last edited by yellowv at Feb 19, 2013,
Jesus Christ that thing is gorgeous.
HNGD man!
Last edited by Raster at Feb 21, 2013,

Join date: May 2011
82

IQ
I don't think I've ever seen a neck joint like that.

HN7SD!
HNGD. Love natural finishes. The neck joint is crazy.
The neck joint is called the Stephen's Extended Cutaway. Literally no heel and total access to the high frets. Best bolt on joint ever.
Congrats! I've been lusting for one of those sluts since I played an acquaintance's briefly. Love the neck!

That's a very attractive guitar.

Join date: Dec 2008
370

IQ
Last edited by dannyalcatraz at Feb 20, 2013,
its a pretty big control cavity for just a volume control

but thats an amazing looking guitar nonetheless

Join date: Jul 2009
120

IQ
looks nice man! i bet its a dream to play! id love to get my hands on a USA washburn but ill probably never get the chance. ive played a guitar with a '59 in it once and it was lovely. i bet its pure sex in a seven string....

I really like this neck joint.

Join date: Aug 2012
10

IQ
Well HNGD, I have to change my pants.
I played one of those once, all I could think of was why every guitar doesn't have a neck joint like that. Its amazing. I use a caparison, the neck joint is good, but not as good as that!
Join date: Nov 2007
420

IQ
Nunorriffic!
HNGD

awesome

oh man im so ****ing jelly. ive wanted an N for so long, i almost bought one around a year ago. Nuno's one of my influences. Enjoy the shit out of that, it's a beautiful guitar!

Love the natural wood finish too. Personally i think i would sand it down and put on a clear black stain. Delicious...

Join date: Jun 2010
40

IQ
that neck joint is soooo cool
hngd

Woah. That neck joint is pure awesomeness! HNGD dude!
Well after owning this for a little over a week and really getting to spend some time with it, I am almost sure that it's the best playing guitar I have ever owned and you see my sig which is only a fraction of the guitars I have owned, not including the PRSi, Caparisons, USA Jackson, Gibson, Parker, etc. This thing is that fantastic. Washburn's USA Custom Shop is criminally underated.
Last edited by yellowv at Mar 3, 2013,

Join date: Dec 2012
20

IQ
If that thing could suck dick, I'd marry it. I love my Warmoth to death, but the heel is just a pain in the ass at times

Join date: Dec 2008
210

IQ
cool guitar, do you find that you're Dimarzio strap is too long even on it's lowest adjustment? I find that on my Dimarzio straps

Join date: Feb 2009
110

IQ
IMO, this thing looks REALLY ugly, but I bet it plays and sounds like a dream. No offense meant, you've still got a great axe there. HNGD!

IMO, this thing looks REALLY ugly, but I bet it plays and sounds like a dream. No offense meant, you've still got a great axe there. HNGD!
You can't help having bad taste