Npd!!!!
so the ups truck brought me my latest purchase today!!
i decided to buy a GFS soapbar 180 for my LTD goldtop. the stock p90's are kinda crappy. the neck was nice for cleans and some lead stuff but the bridge was horrid. this pickup is a humbucker stuffed into a p90 size package but it still keeps the p90-ish sound.
review type thing.
quality:
for around 45 bucks shipped its not a bad deal. the quality seems to be fine construction wise. when i took it out of the package the pickup cover promptly fell to the ground i would have liked to see it being a little more well fit but oh well. the package contains mounting screws a small piece of foam to act as a spacer. the provided foam didnt work for me it was too small/thin and didnt allow the pickup to be raised very high. thats fine. GFS wrapped the box with nice thick shipping wrap that worked just fine as a spacer

sound:
i wasnt expecting the sound to be as clear for a cheaper pickup. but right off the bat i noticed nice clear tones while running through the od channels of my 3120. the cleans are decent and when dialed right they can sound quite nice. no bell tones but im sure with chorus and some delay cleans that will pass for a gig will be had, but ill be honest im not using a p90 for crystal cleans. its used for the ROCK lol. what makes it even better is no annoying hum like p90's have. it has the attack and nice bite of a p90 without the piercing highs and horrid nose that they bring. this pickup in the ltd ec256p can give you sounds ranging from light rock to iron maiden. dont expect super heavy metal from it as it wasnt intended for it.
overall:
a great addition to my guitar. id recomend checking out the GFS line of pickups. they are decent replacements for those of us with tight wallets. good job GFS and guitarfetish.com.
now pics!!!
package contents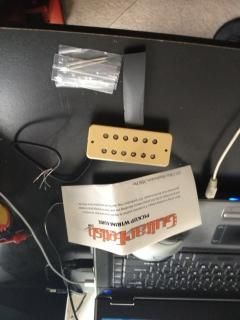 GOLDTOP GOODNESS!!!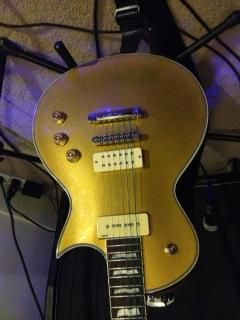 le gear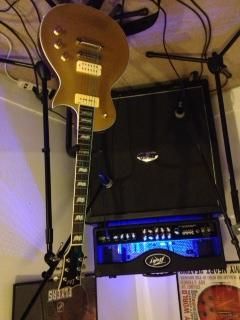 Join date: May 2009
70

IQ
Upside down pictures are upside down...
It saddens me so

they are right side up on my comp? why for are they upside down?

Join date: Jan 2011
280

IQ
welcome to the club. vintage 59/crunchy pat here.

thanks i think i may try a few more products from GFS. im planning a super strat and they seem to have my eye price wise

Join date: May 2009
70

IQ
How strange... They're the right way up now :S
That's messed up!
Glad you're happy with your purchase dude. Not a fan of P90s, personally. But I AM a fan of cheap, good pickups. Hence my main guitar being fitted with IronGears, and my next guitar also gonna be for with IGs

im more of a humbucker guy myself. i picked up the ltd to have something with a different flair for recording and for my band. i play in a punkish metalish somethin or other band and i think the p90s sound good for us. now it will sound better without the noise lol