CAD Pro DTMP-7 (7 piece drum mic kit)
I had this on my drum kit and recorded with my USB recording interface (Tascam US-1641). It takes some time to get the mics set up for the sound you want (positioning as well as software/recorder settings) but once everything is setup it works great! Everything is pretty much new since I set everything up to how I liked it but could never finish a song. Figured it is time to sell since I already got rid of my recording interface. Retails at $200, asking $150.
Features:
One KM212 dynamic cardioid kick drum mic
3 TM211 dynamic cardioid tom mics with attached drum mount clips
One SN 210 dynamic cardioid snare microphone with attached drum mount clip
2 CM 217 cardioid mini pencil condenser mics with external roll-off and pad
Comes packaged in a convenient vinyl carrying case with shoulder strap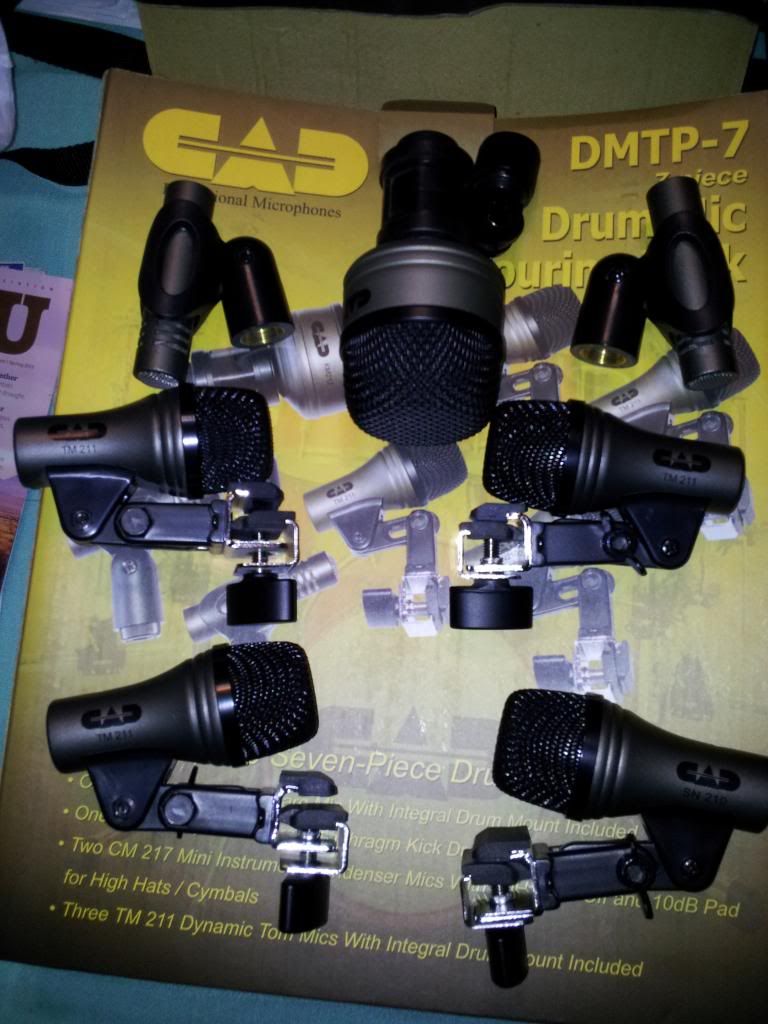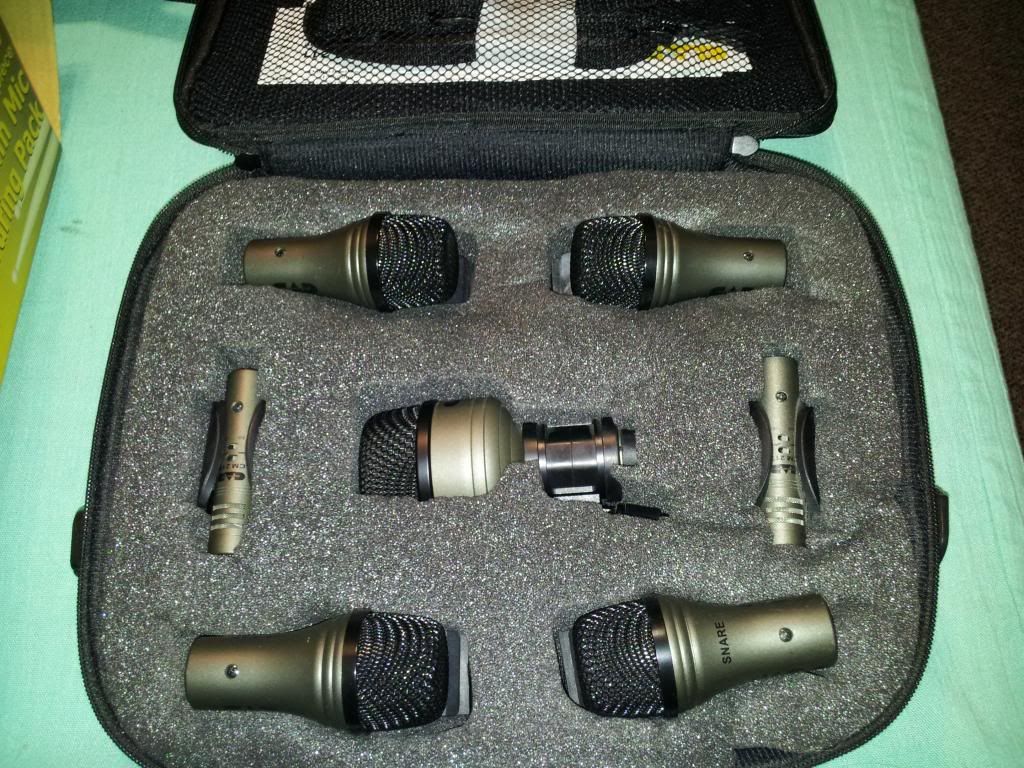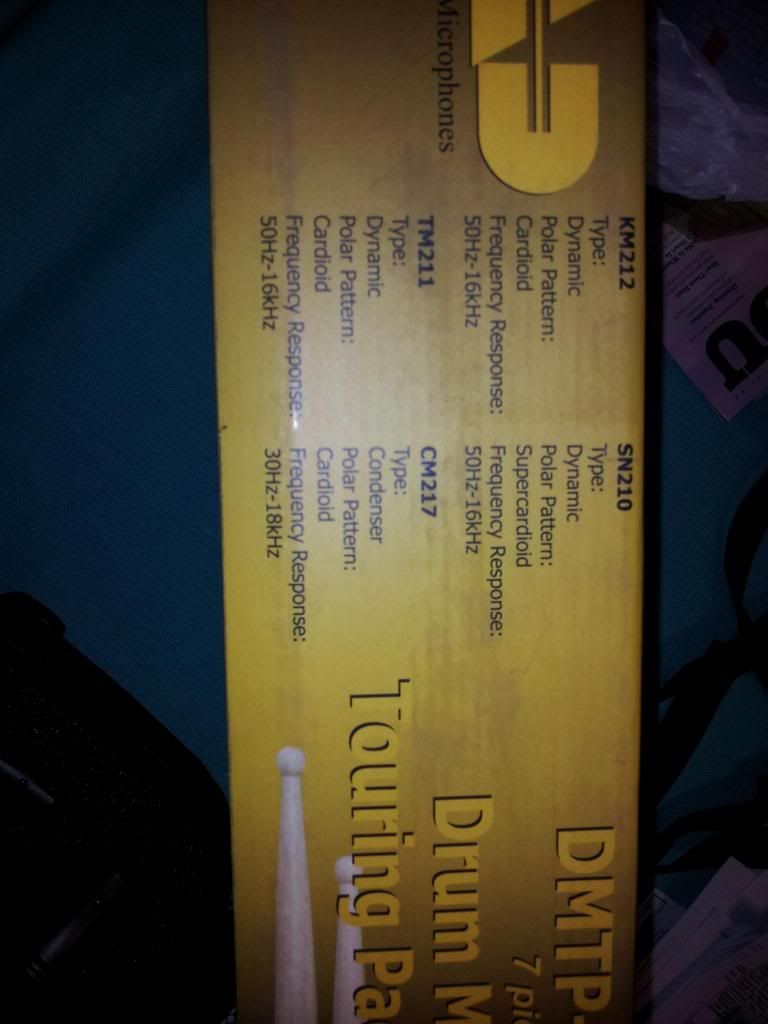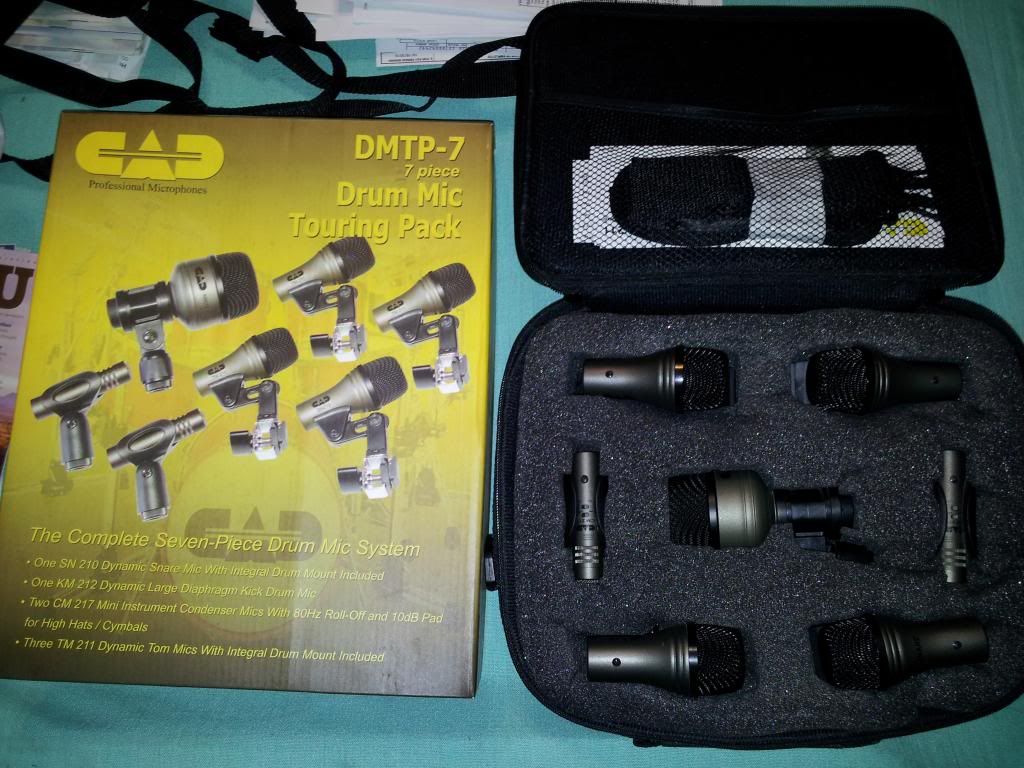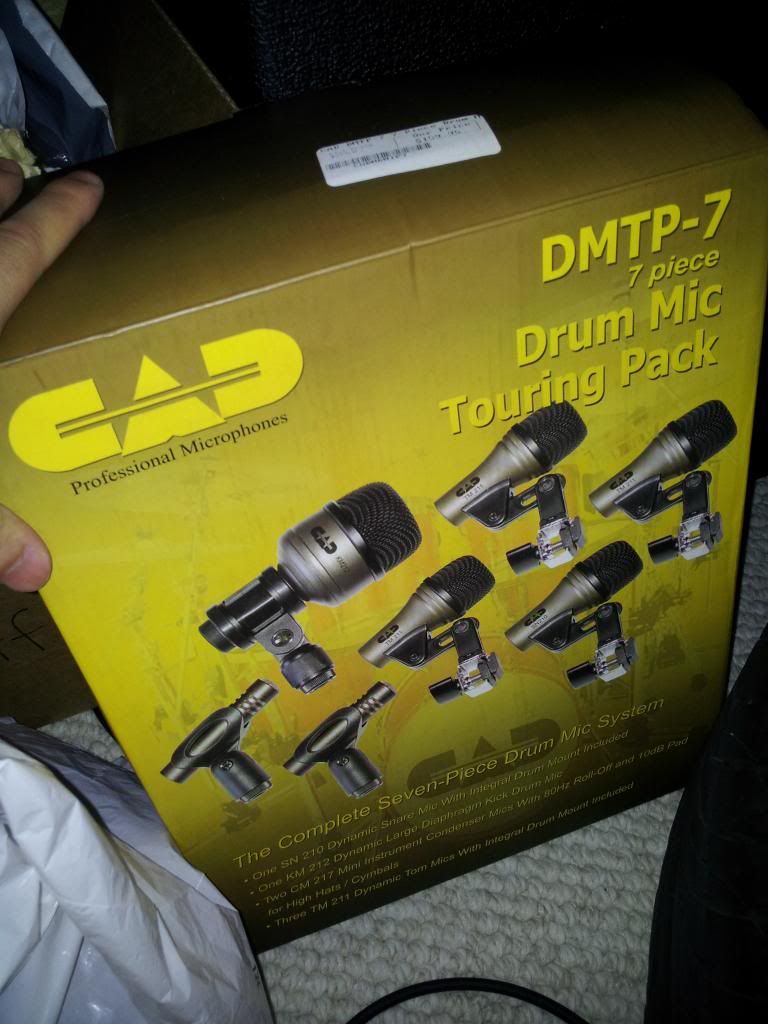 message me, or email at
bboy_jon@mchsi.com
for information/more pictures/etc.