Its Home :D

Join date: Jul 2010
20

IQ
after having to sell it to pay a few bills (thankfully to a brother who would when ready sell it me back) and typically after buying a cheaper guitar i manage to sell all my ipad and Nexus tablet (freebie with my phone contract) which i should have possibly sold 1st instead of the guitar, hindsight is great, so now i have 2 guitars the pacifica and my hotrodded Les Paul

its coil tapped on the neck Pup, has new locking grover machine heads, new pots and switches and the pups are Kent Armstrong
Neck
http://www.wdmusic.co.uk/rocker-hot-rod-vintage-alnico-humbucker-chrome-cover-525-p.asp
Bridge
http://www.wdmusic.co.uk/grinder-high-output-humbucker-chrome-535-p.asp
totally different sound to the orginal Gibson Pups that i still have boxed away

Its had a professional fret grind and polish and full set up by a local guitar shop recommended by all the player in the local area and it has to be said its awesome.
a few pics
the nice Hiscox case and lurking inside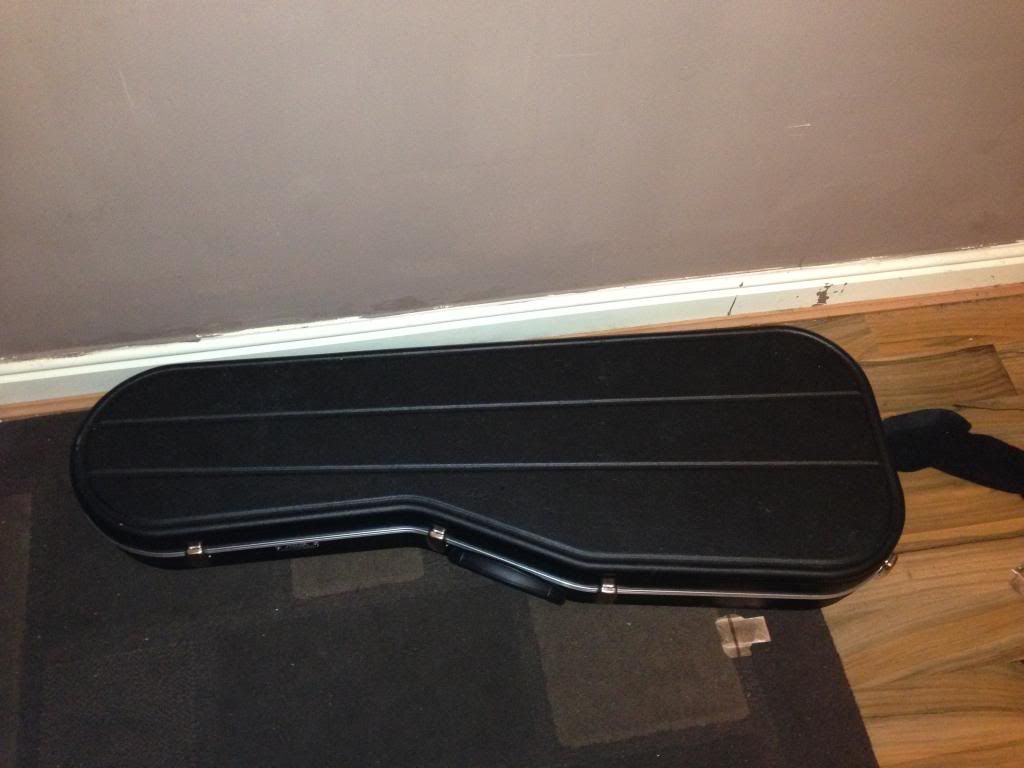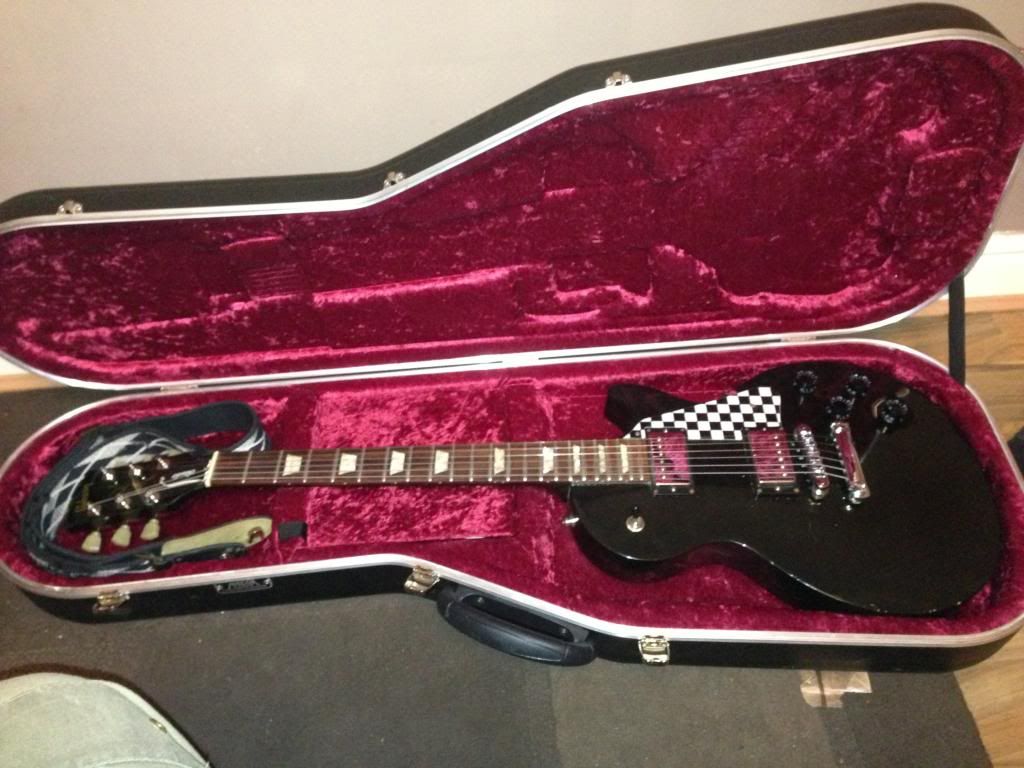 i couldnt be happier well i could but then couldt we all - now to start saving to get my amp, and this time its never leaving me once was enough
Last edited by hobbit1066 at Mar 9, 2013,
Looks nice


Join date: Sep 2009
50

IQ
Nice! Just get rid of that awful pickguard


Join date: Nov 2007
450

IQ
Cool story. Glad you got it back.

That pickguard is hilarious

Congrats! I'd leave it as is since
hobbit1066
is a huge Avril fan: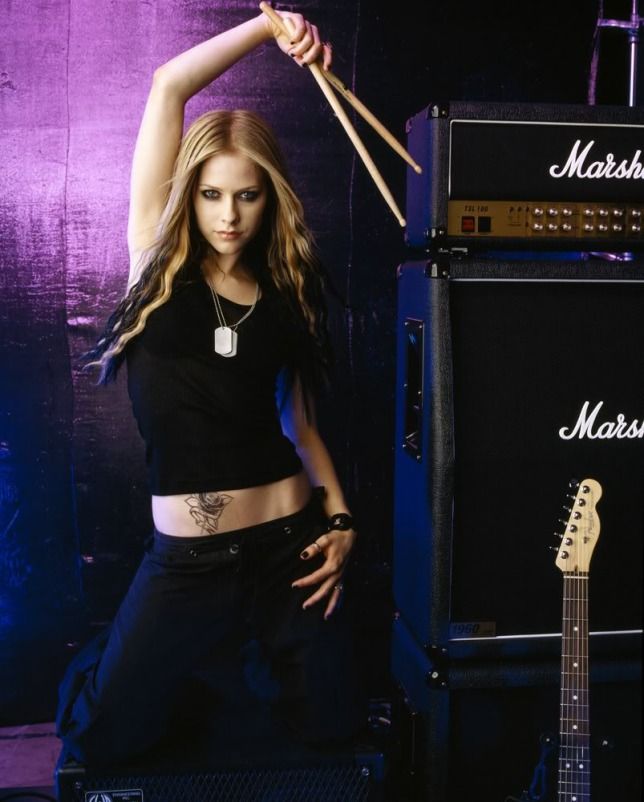 Join date: Jul 2010
20

IQ
Not with standing Avril the pick guard was bought because I was going to have hot rod pinstripes added as well as a bike / rat rod paint theme which obviously never happened, it's now part of its history but I may put the orginal plain black one back on if I can find it.