Firebird Build
I used to always read through build threads on here years ago (under the username GuitarGod127 I believe

). Just started my own first "real" build (as in not from a kit) recently and figured I'd start my own thread here!
The project will be slightly slow-going as I'm doing it all in my school's woodshop, so working hours are limited, but I'll be steadily posting my progress here.
So here's the deets':
-Firebird Modeled
-Mahogany Body
-Maple Neck
-Rosewood fretboard w/ abalone dot inlays
-Single Seymour Duncan SJM-3 Quarter Pound Jazzmaster Bridge Pickup
-Grover Mini Locking Rotomatics
-Nashville-Style TOM Bridge
-Gotoh Stop Tailpiece
Got the wood last week from a local hardwood store and got most of the parts the other day from StewMac, plus a WBW pickguard from Pickguardian.
3 Part body being glued today:
Rosewood Fretboard from StewMac (pre-cut fret slots as I don't possess the correct blade):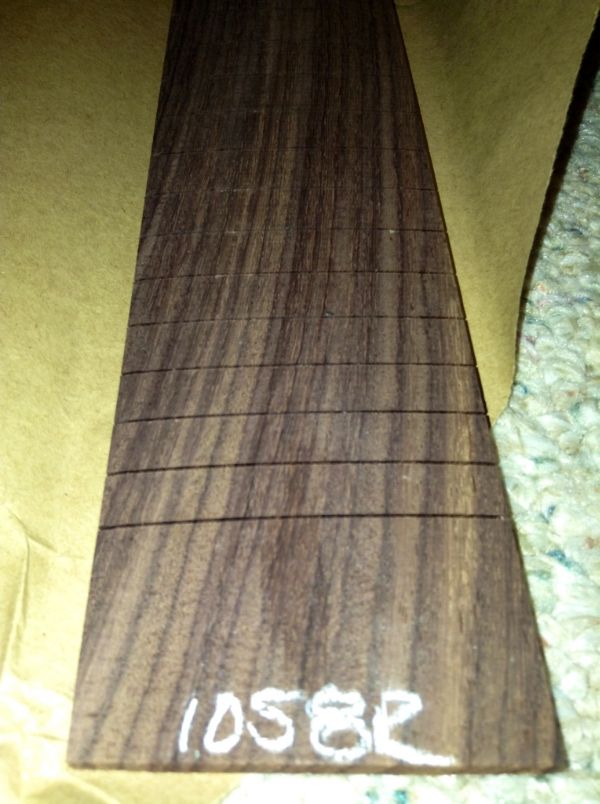 Stay tuned for more!
Last edited by ProblemChildVT at Mar 15, 2013,

Join date: Dec 2011
30

IQ
Very nice to see another build around here. It's been very quite around GB&C. Hope this build goes well for you

Glued-Up Board ready for it's final planing:
Tracing for the template: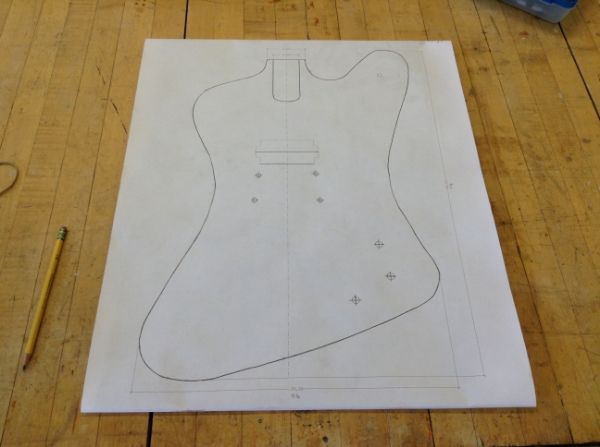 Template progress (just need to sand those curves down with a cylinder sander):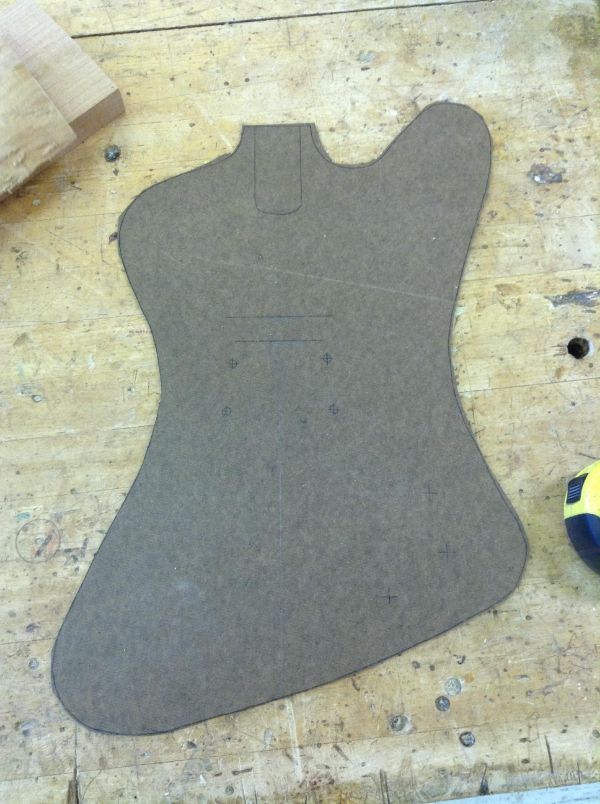 Drilling holes for anchoring the template to the body wood from the other day. Which means today is the fun part, cutting out the body!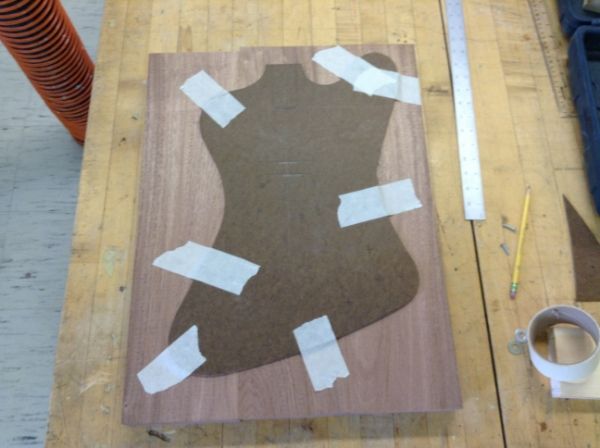 Finished routing the shape the other day.
Cutting the neck area nice and straight: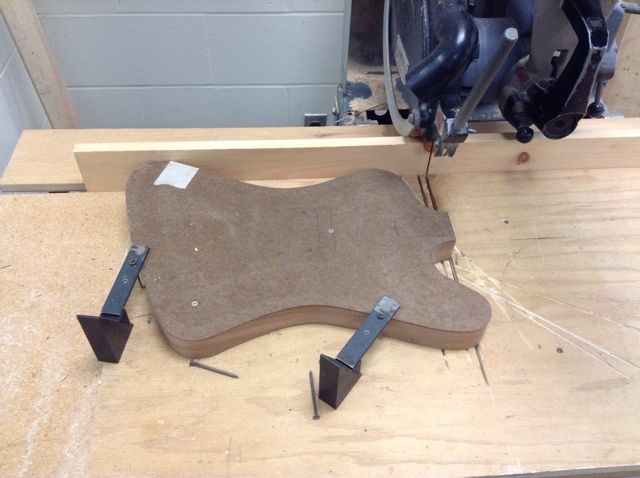 Success (with only a minor burn mark)!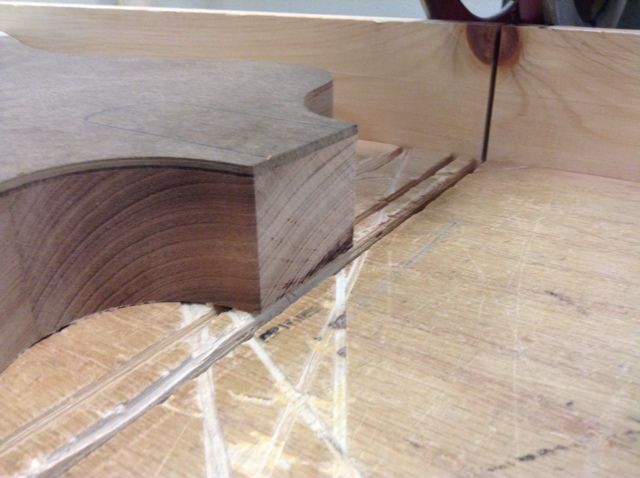 Body, ready for pocket routing: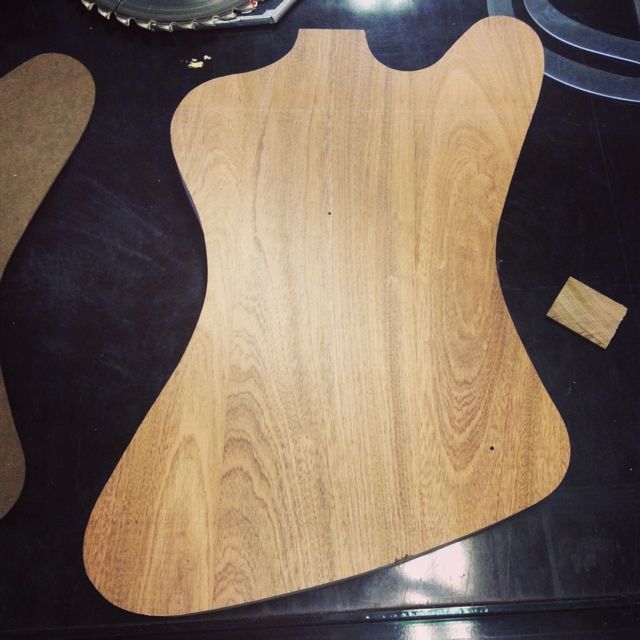 Join date: Dec 2012
70

IQ
Sweet, man! I have contemplated buying a ghostly white thunderbird bass like the one twiggy uses if I ever come across one on ebay. Thumbs up brethren
Glueing up what will soon become the neck: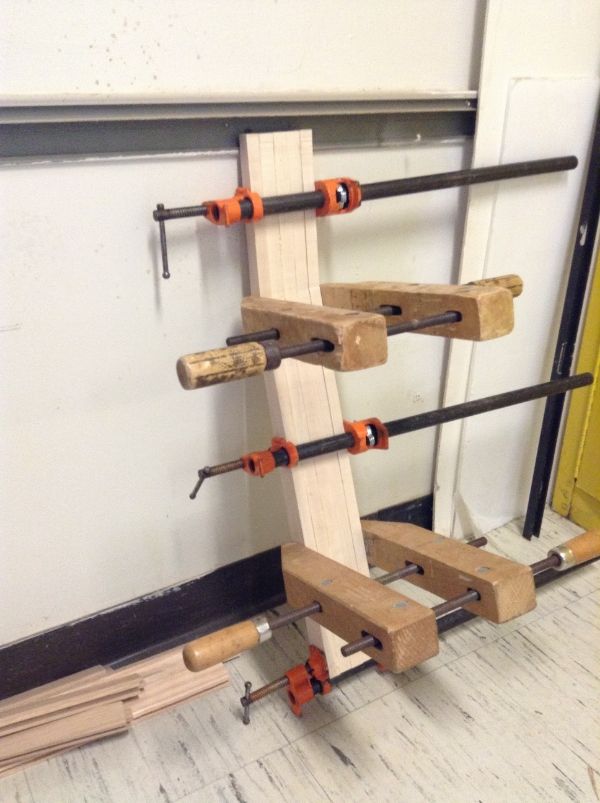 Join date: Sep 2007
10

IQ
looking good...have you played a firebird before??? they can be quite "odd" beasts to play
Just realized I haven't been updating this thread. So here's a big photo-dump!
The guitar should be done by next week. Loving how it's coming together.
Neck post-gluing: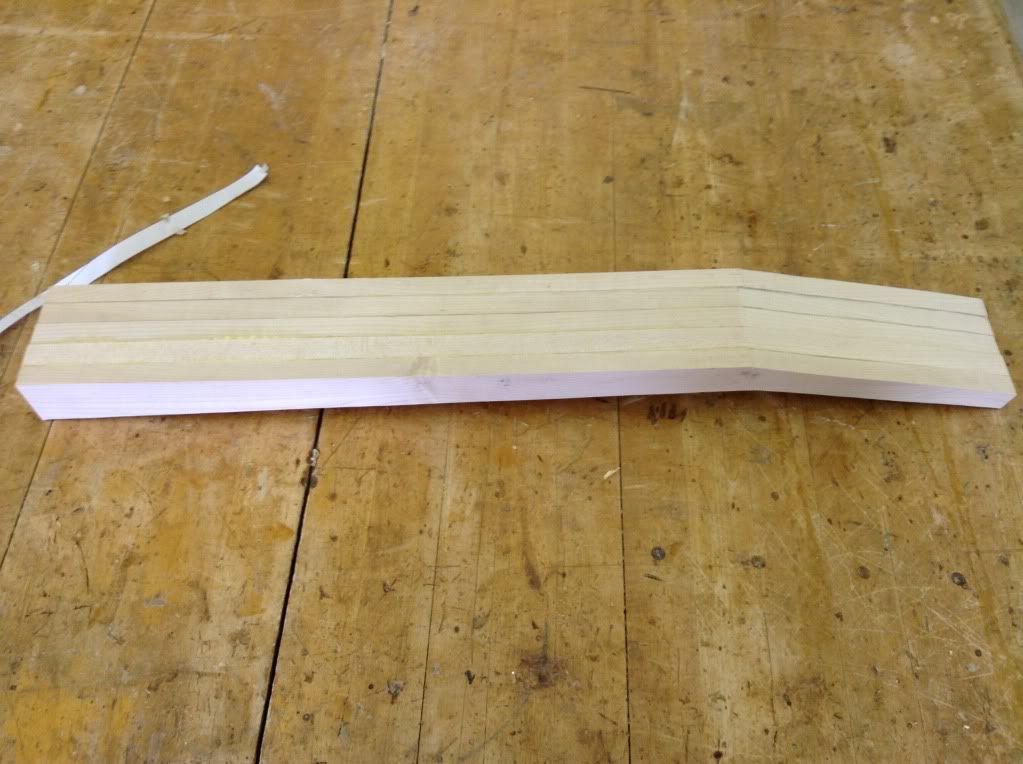 Routing the shallow pocket for the control-cavity cover: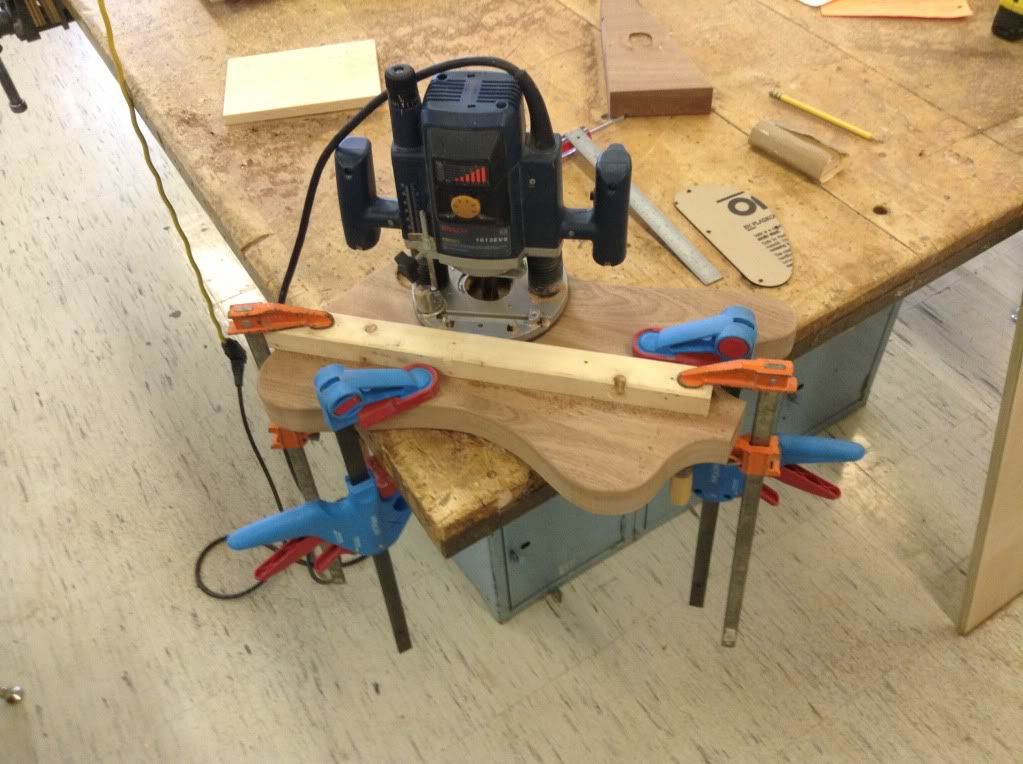 Routed out shallow pocket: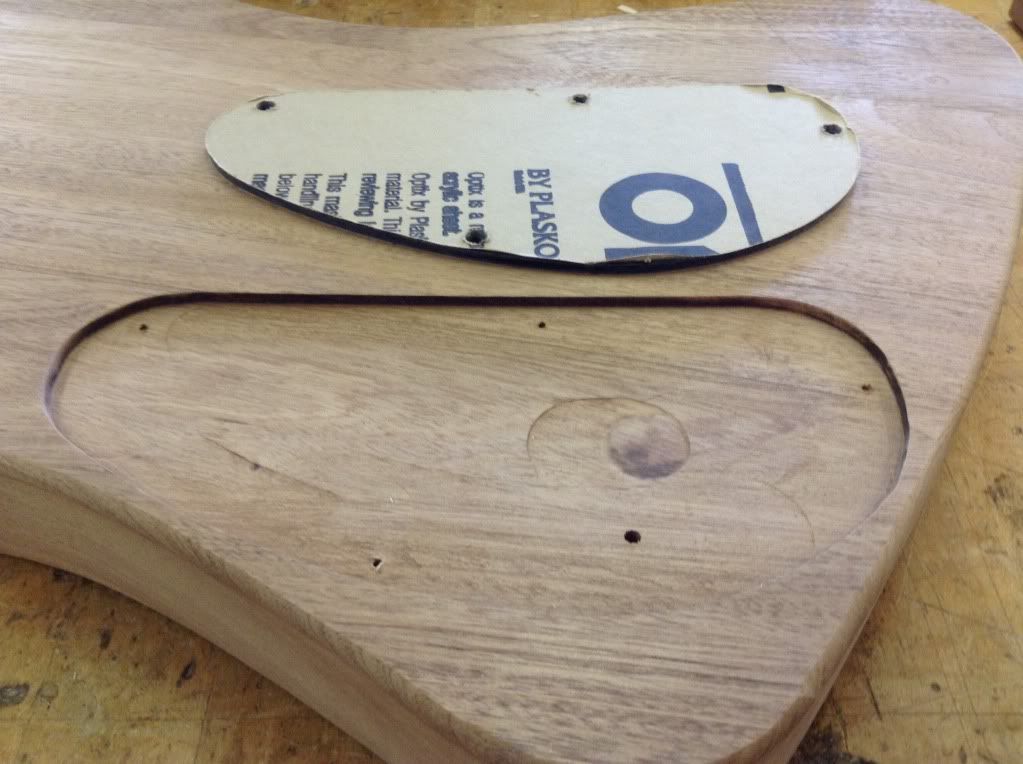 Routed out control cavity: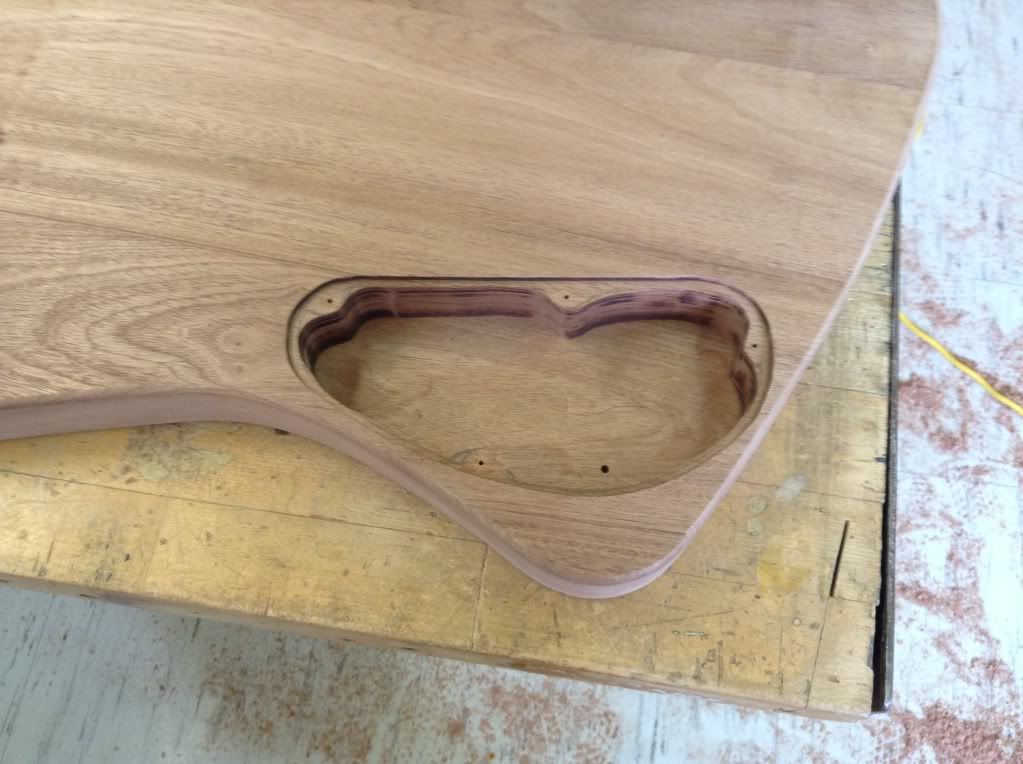 Controls/output jack holes drilled (I decided to recess them a bit):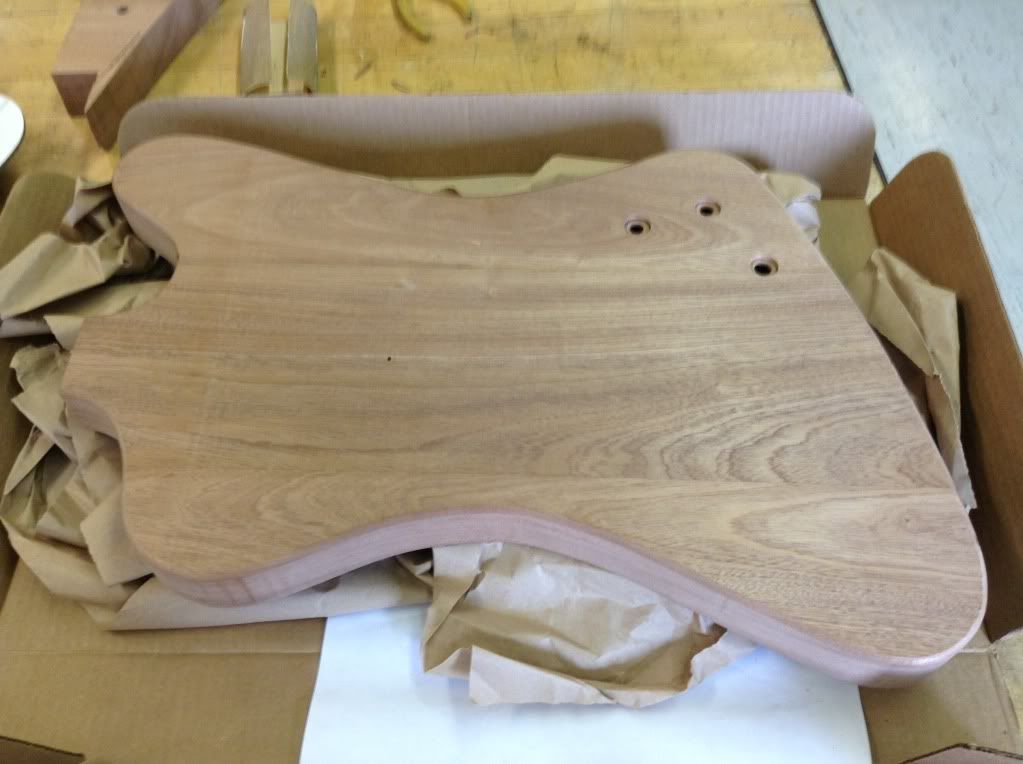 Checking the fit (it fits!):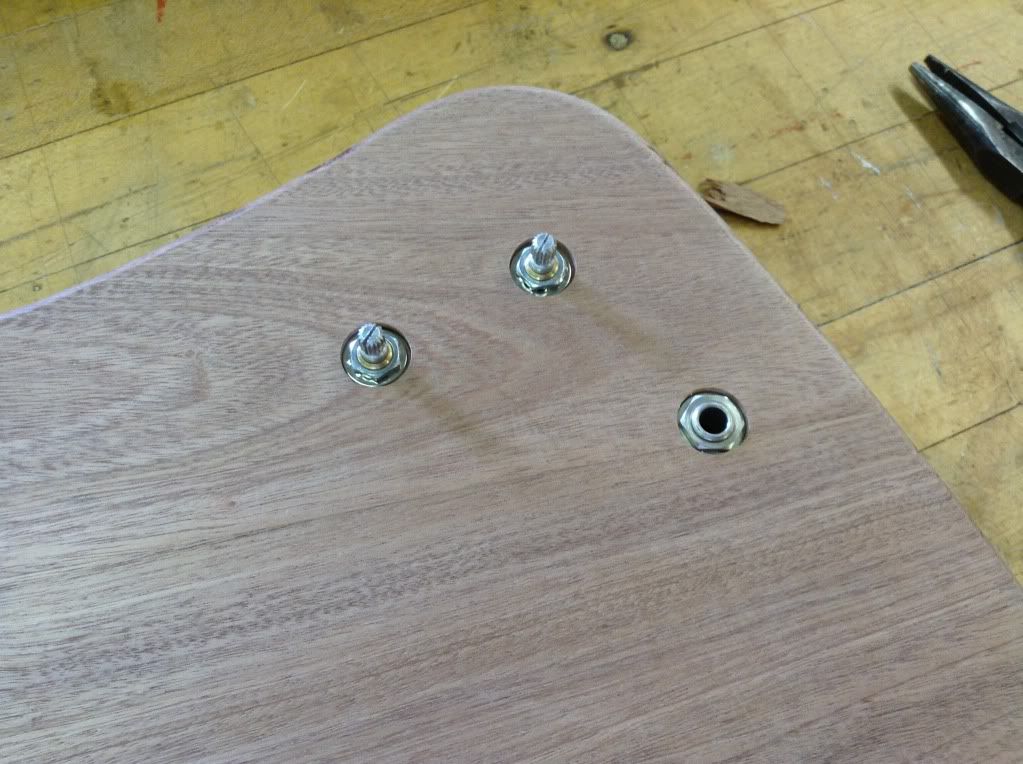 Cutting the bevels of the fretboard: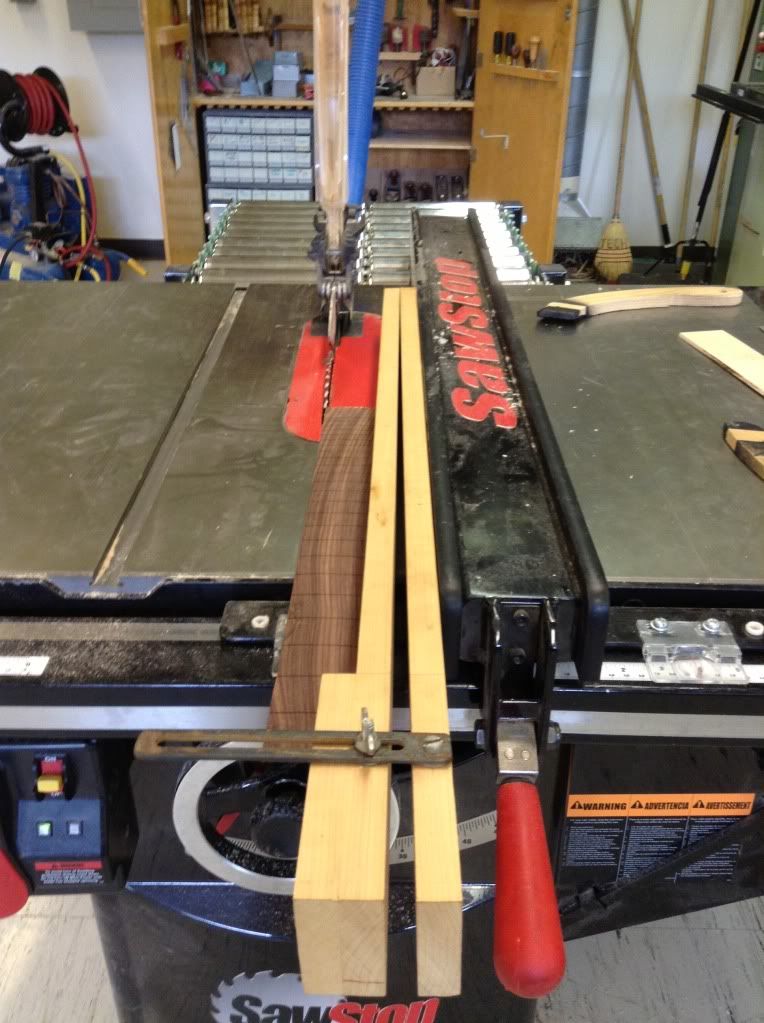 Many test cuts went into this process:
Post-Beveled Fretboard:
Routing the truss-rod slot: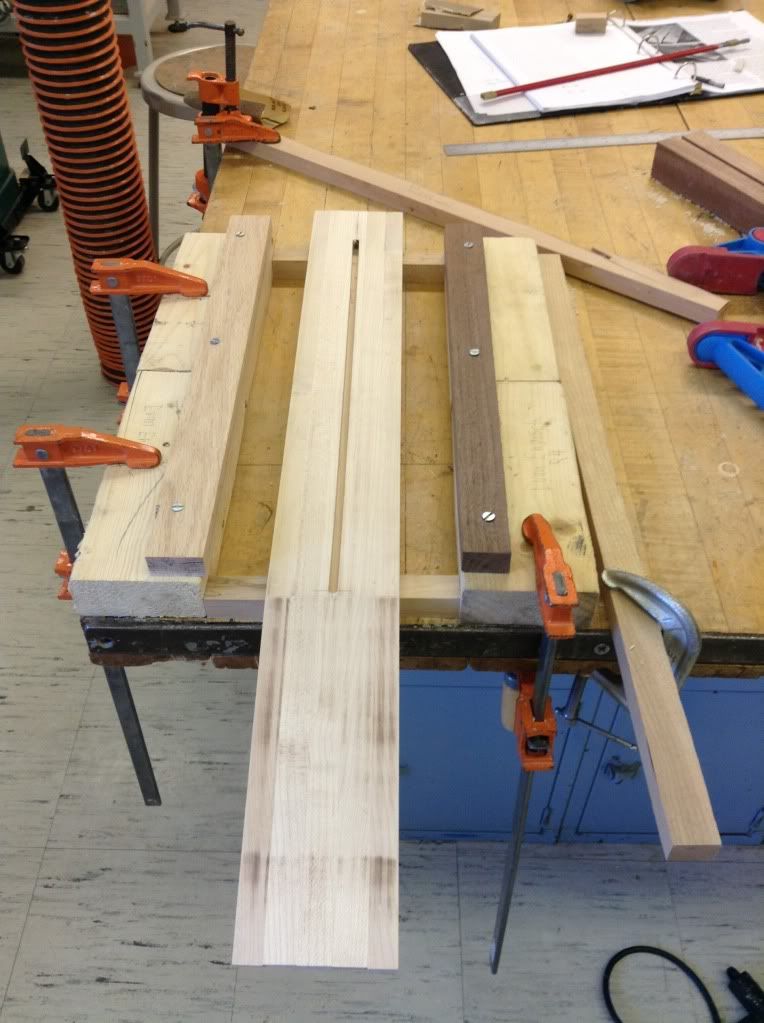 Marking out positions for the dot inlays: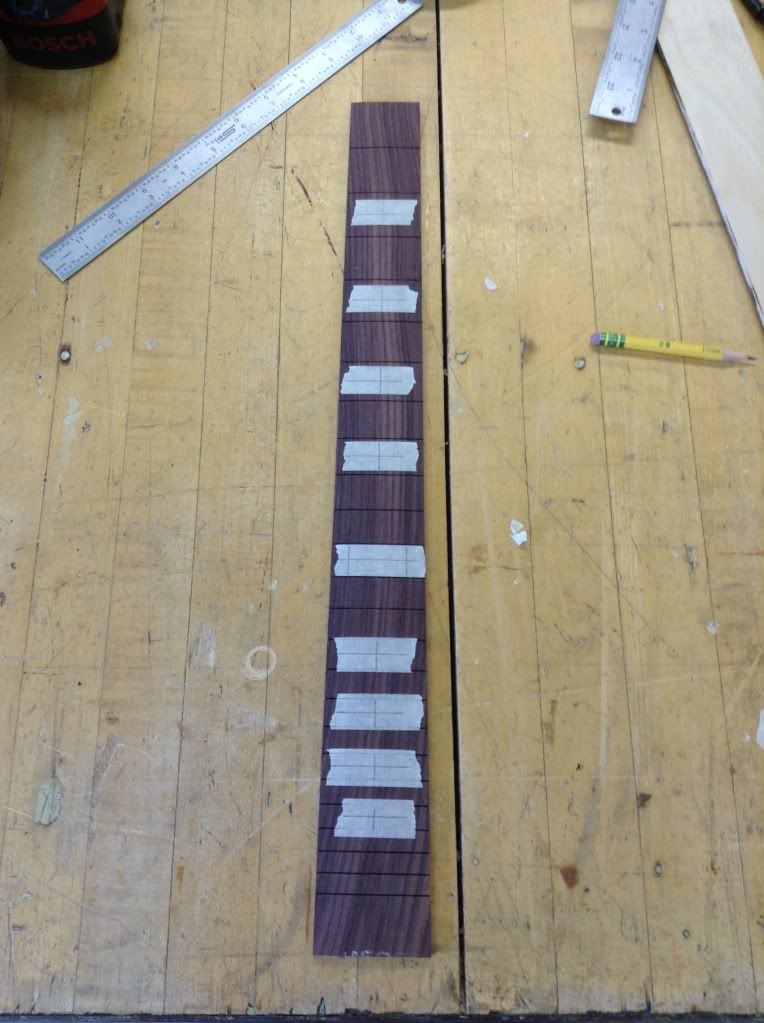 Inlay-hole drilling: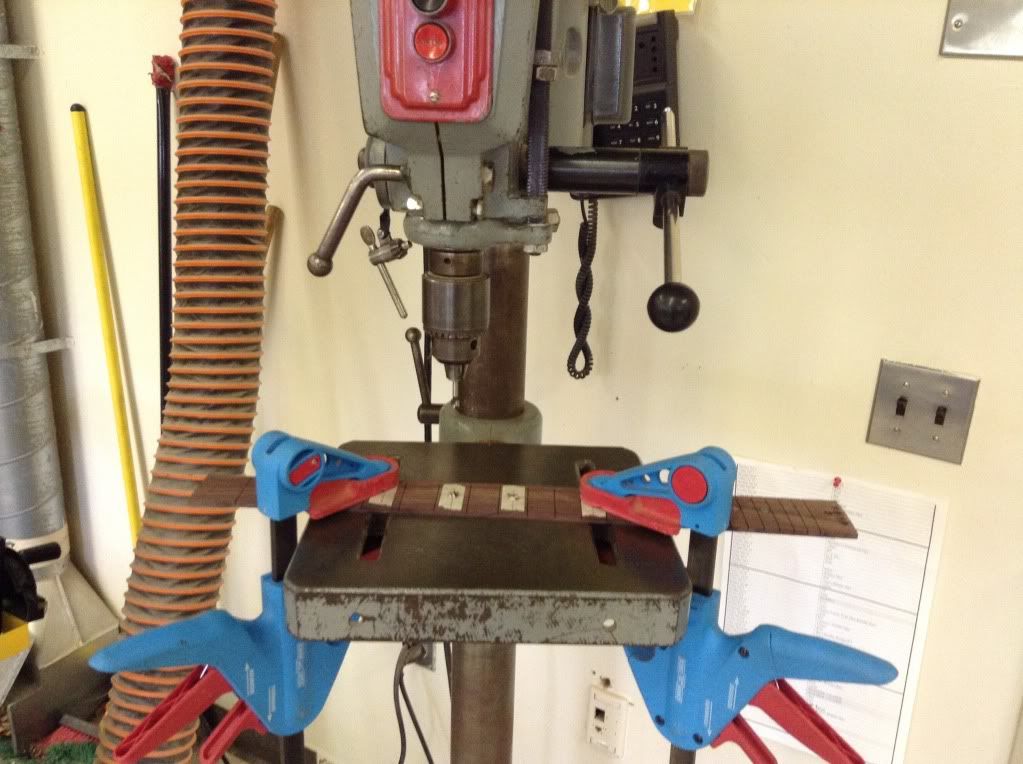 Glueing-in the inlays (picture taken before filing/sanding):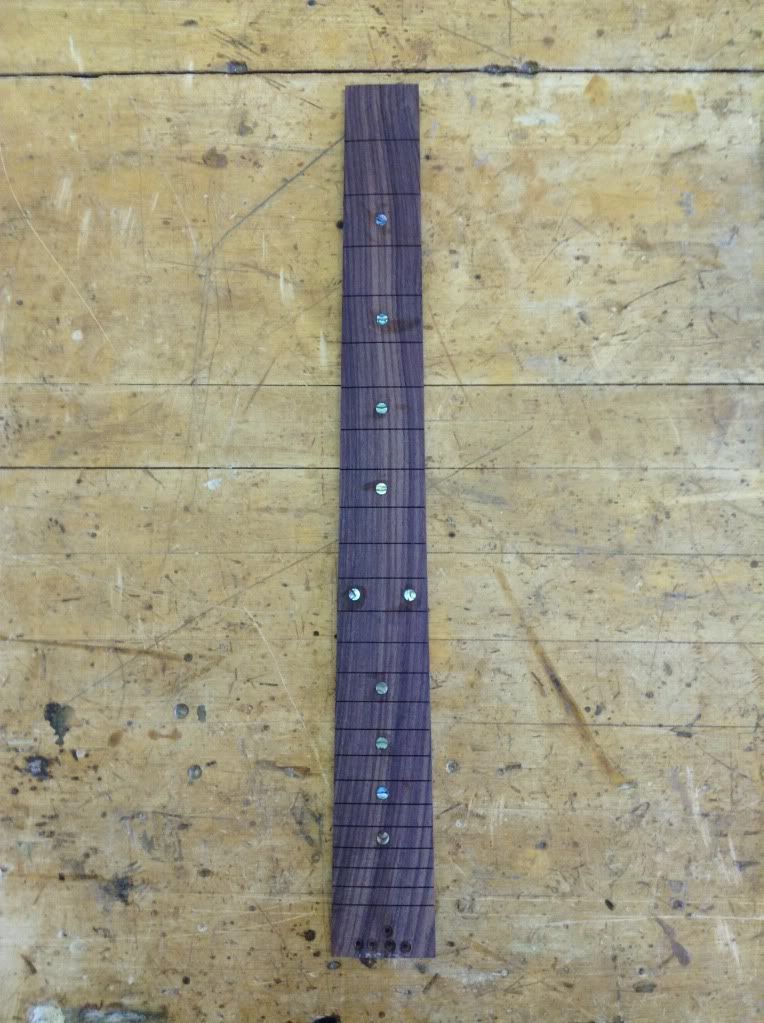 After cutting and routing the neck down to the fretboard dimensions: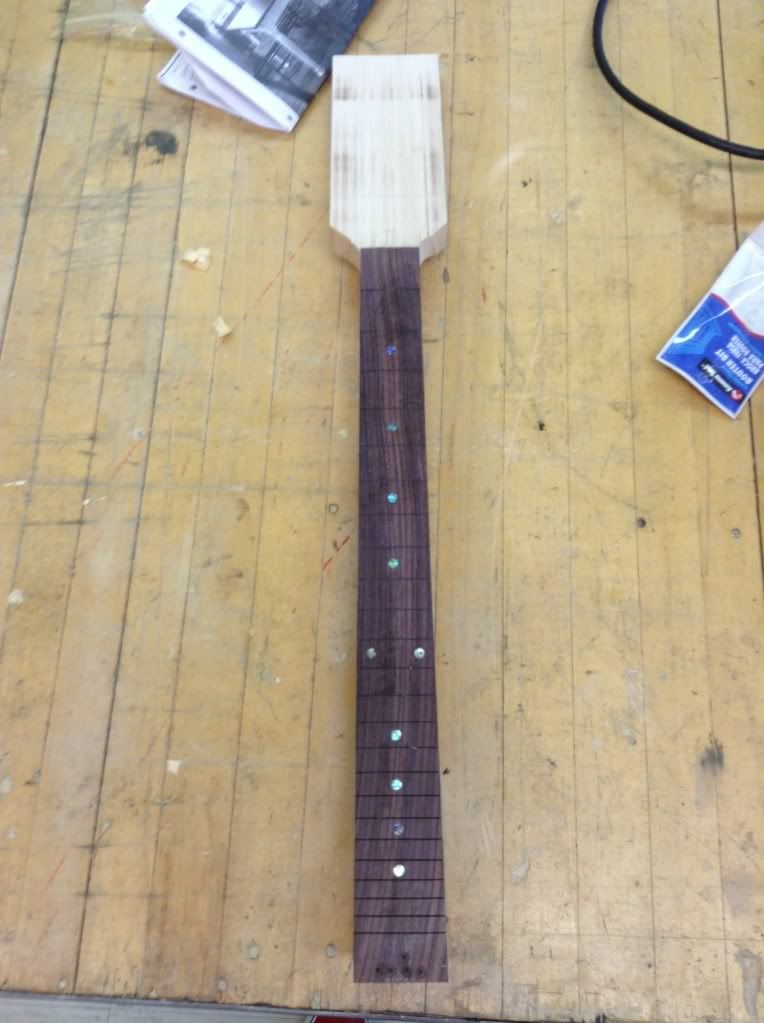 Join date: May 2006
230

IQ
Looking good with the neck so far! Seeing plenty of jigs and clamps is always reassuring

Nice man, can't wait to see the end product!
Rough cut neck: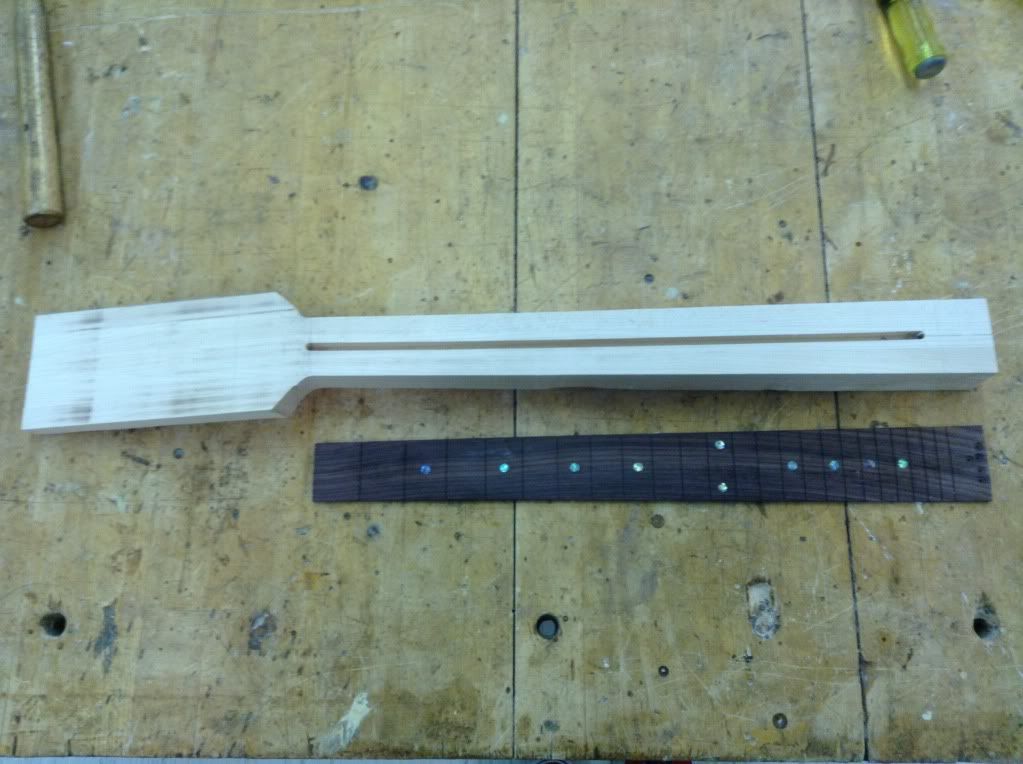 Drilling out a recess-cavity for access to the truss rod: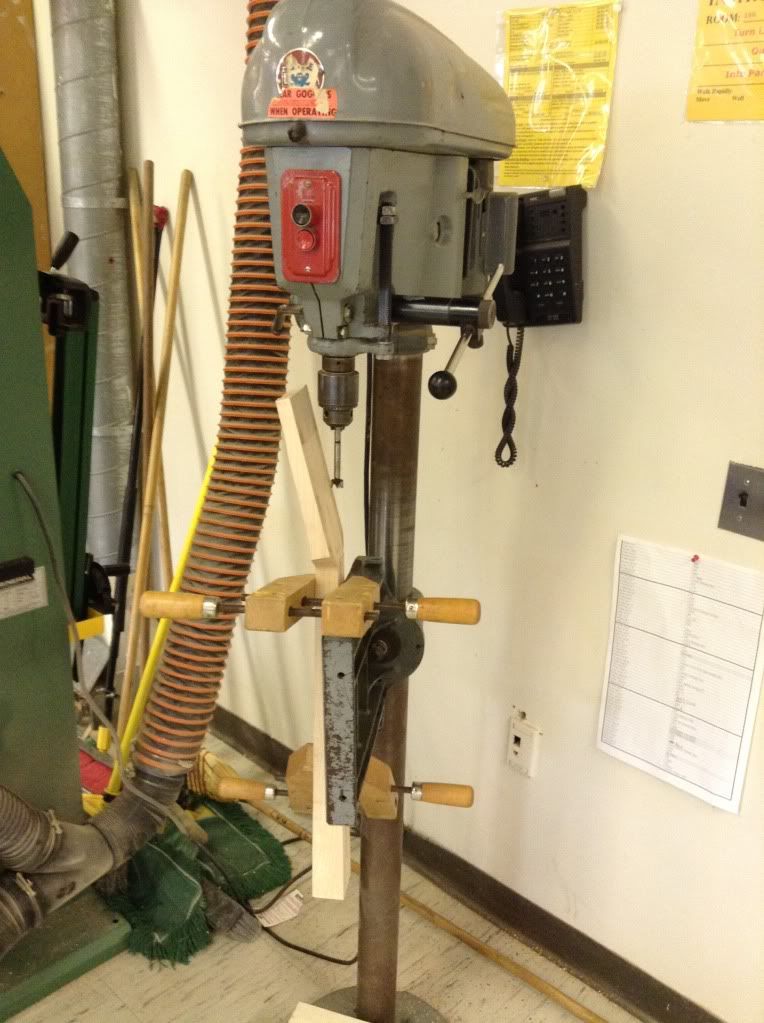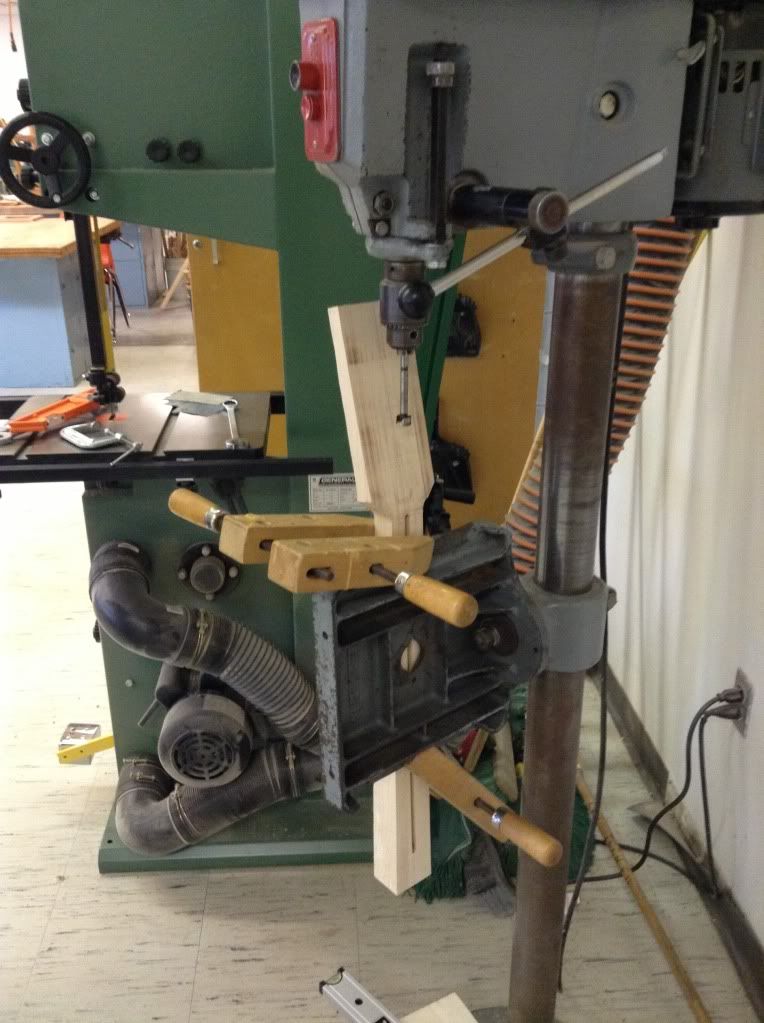 Installing the side-dots:
Finished side-dots:
Neck joint cut: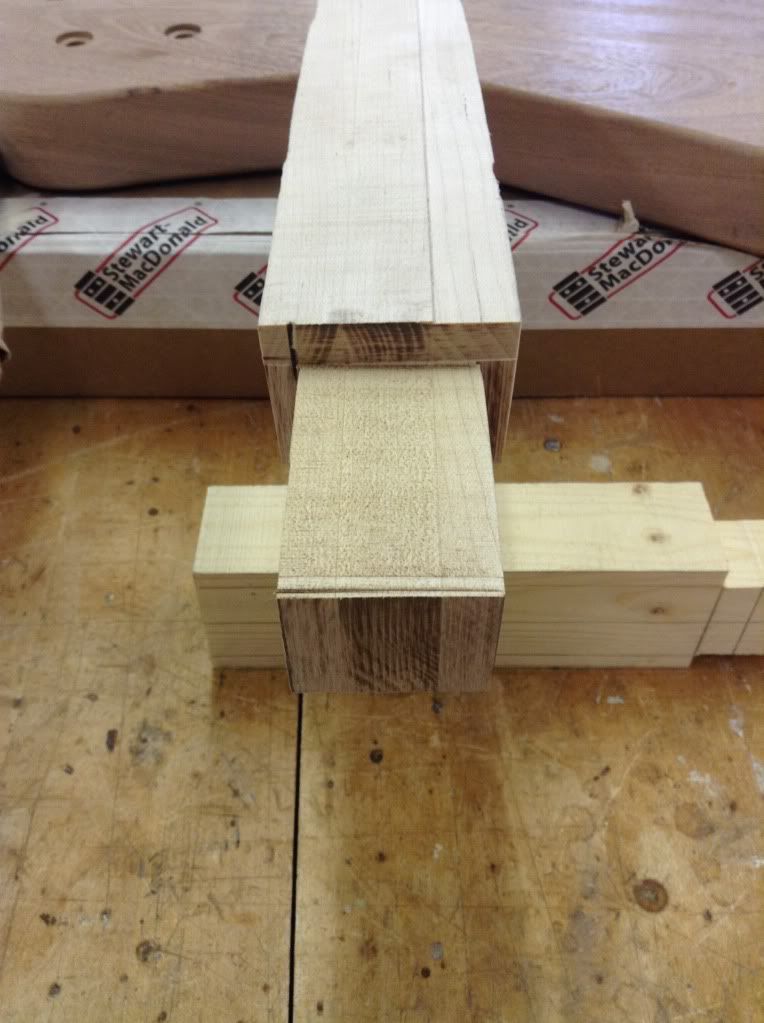 Routed out neck pocket: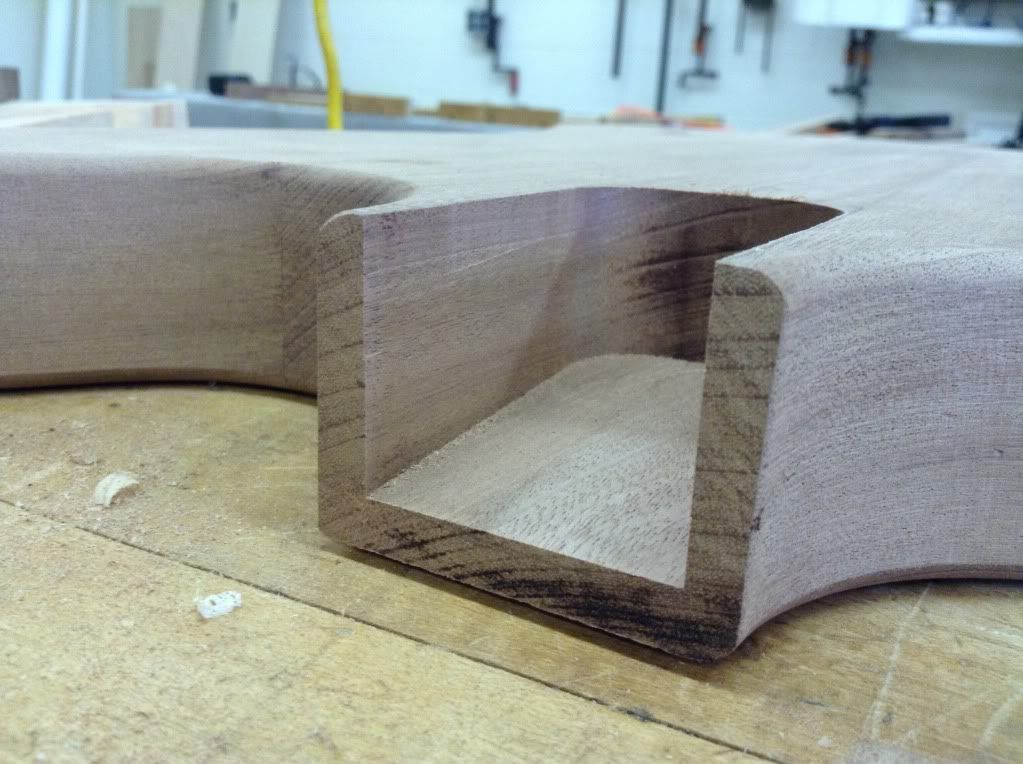 Hole for truss rod drilled: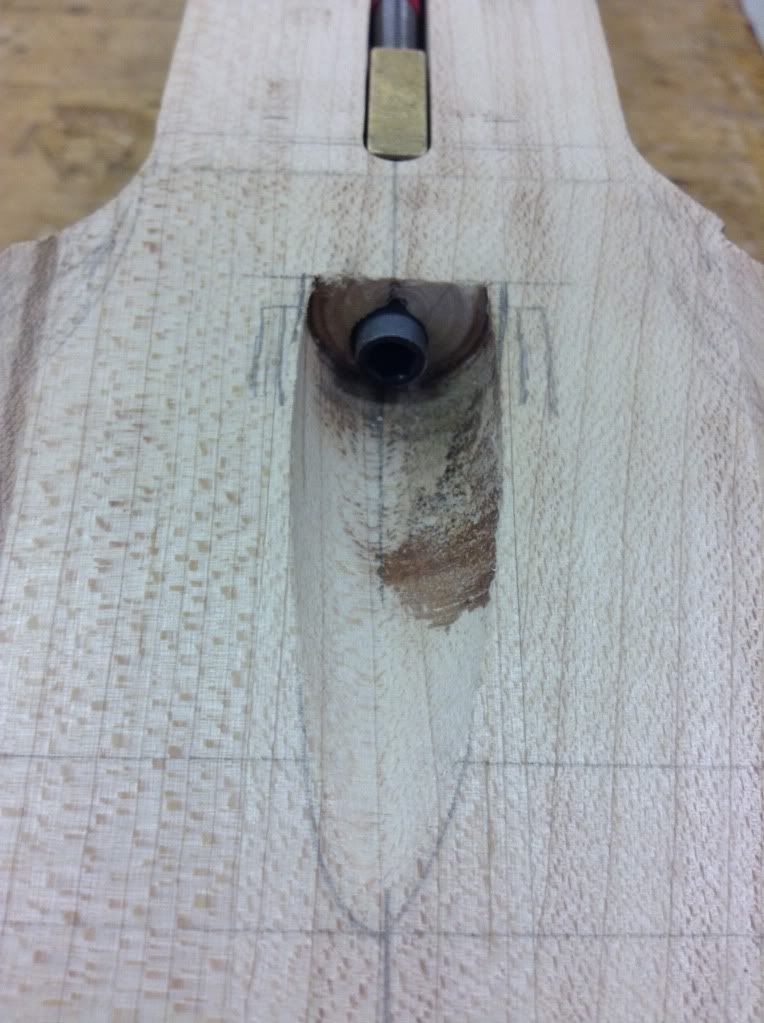 Template for the headstock (modified the original Firebird style after realizing I didn't have enough width):
Finished cut: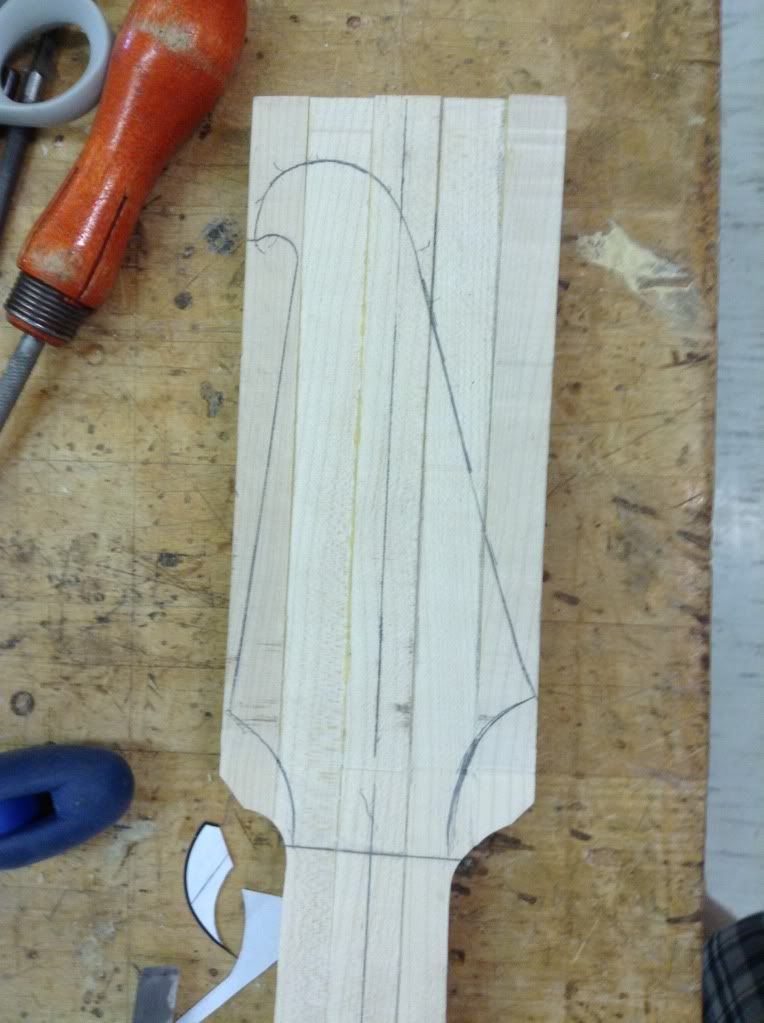 Routing the neck down to the correct thickness: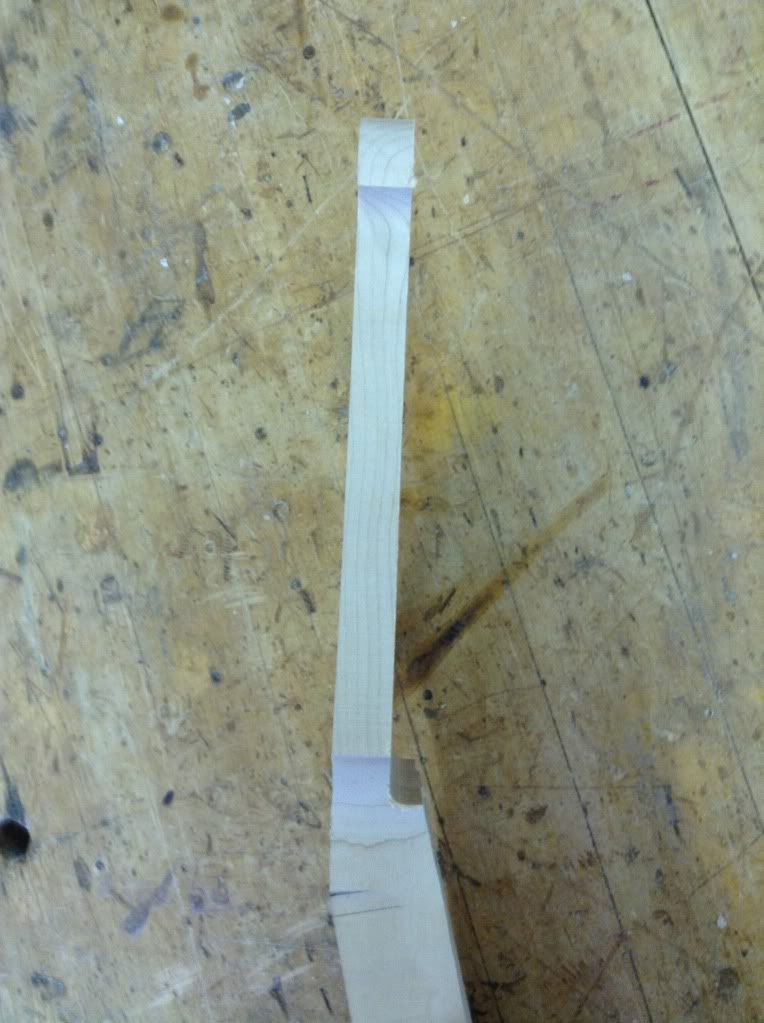 Installing frets: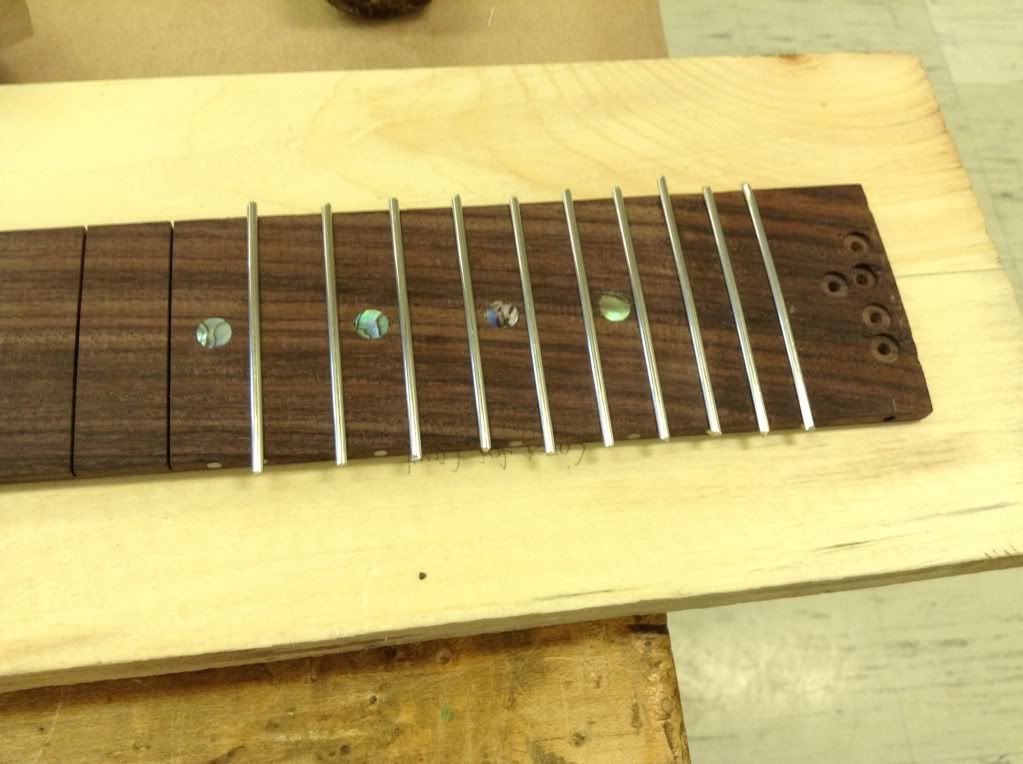 Filed and sanded down:

Join date: Aug 2010
330

IQ
Eek. fretting before the fretboard is on. That is asking for horrible problems. Should always glue it on first then fret.
I actually prefer fretting before gluing the fretboard on. First off, it's much easier to work with just the fretboard alone (no rounded back, easy to vice-hold, etc.), especially when it comes to filing down, glueing, and finish-sanding the frets. Secondly, it gives a little extra room for error since it's not actually attached yet.
I had no problems fretting before gluing and I don't see why any real issues would arise in the future because of this...
The Neck-Shaping Process: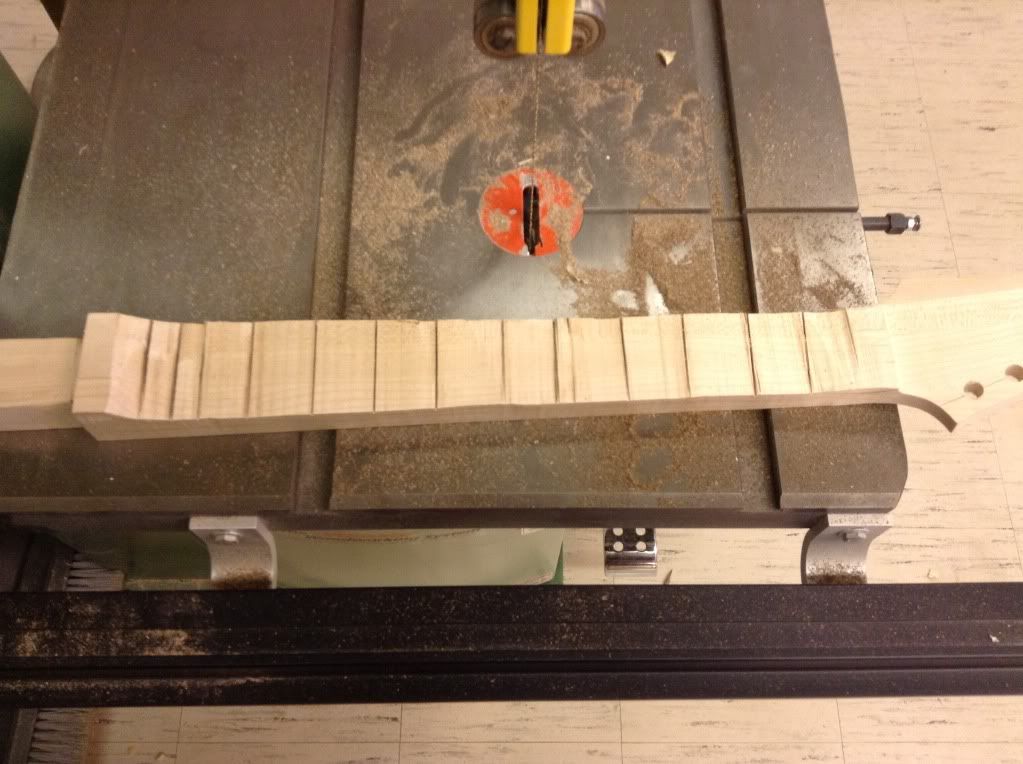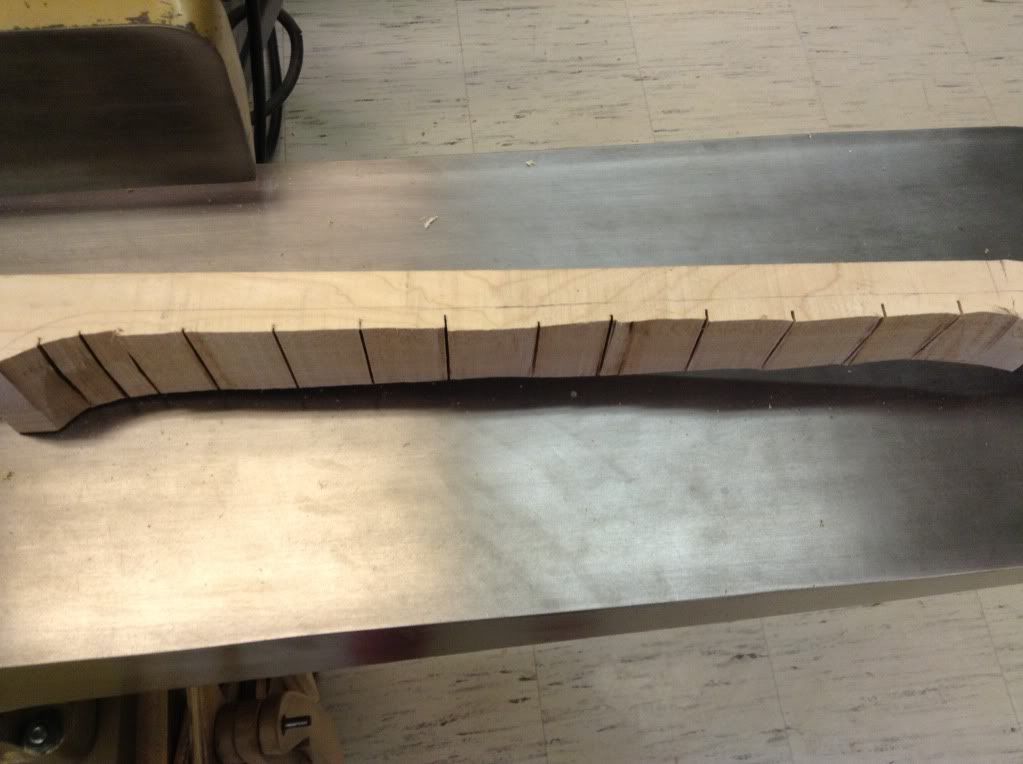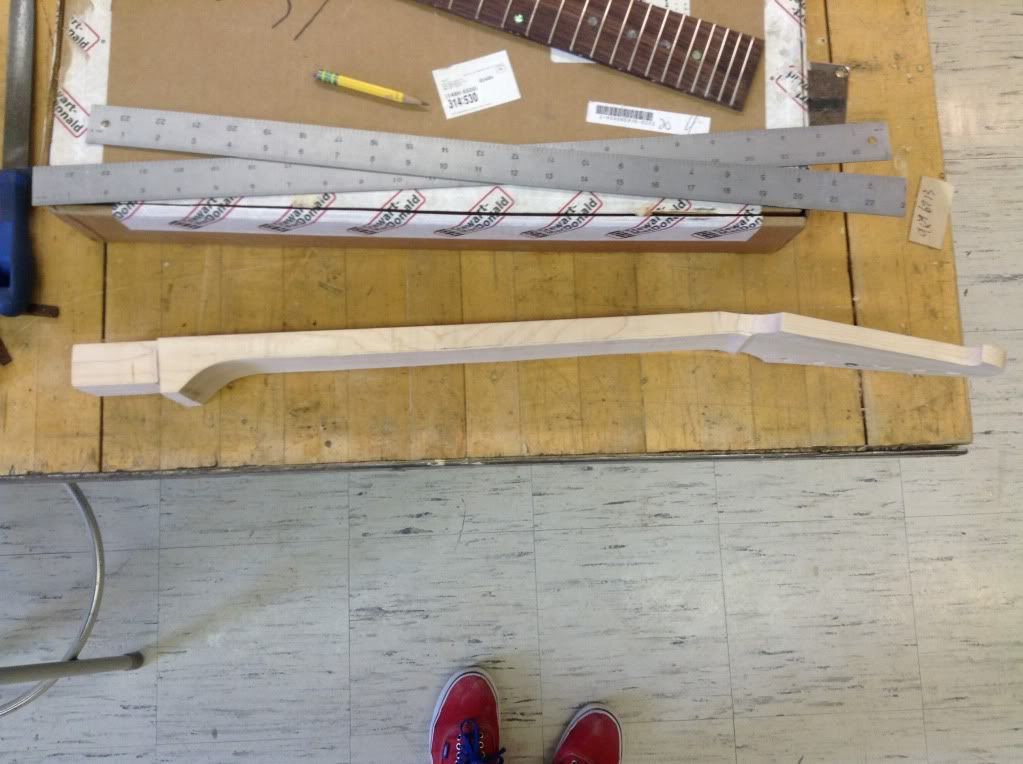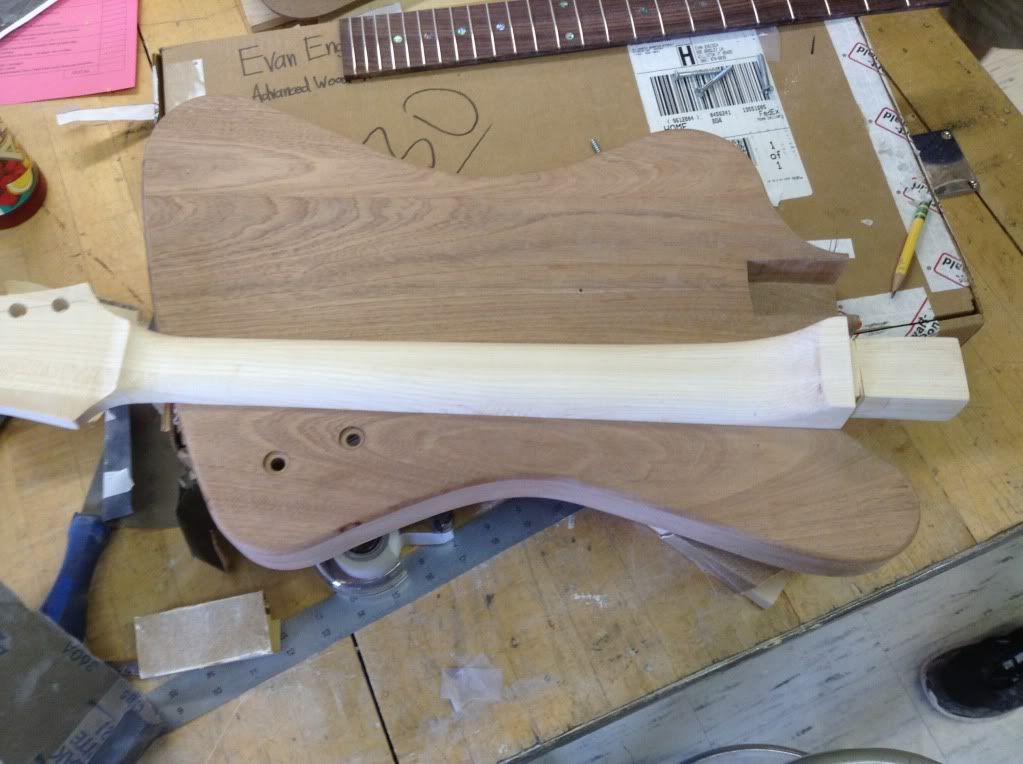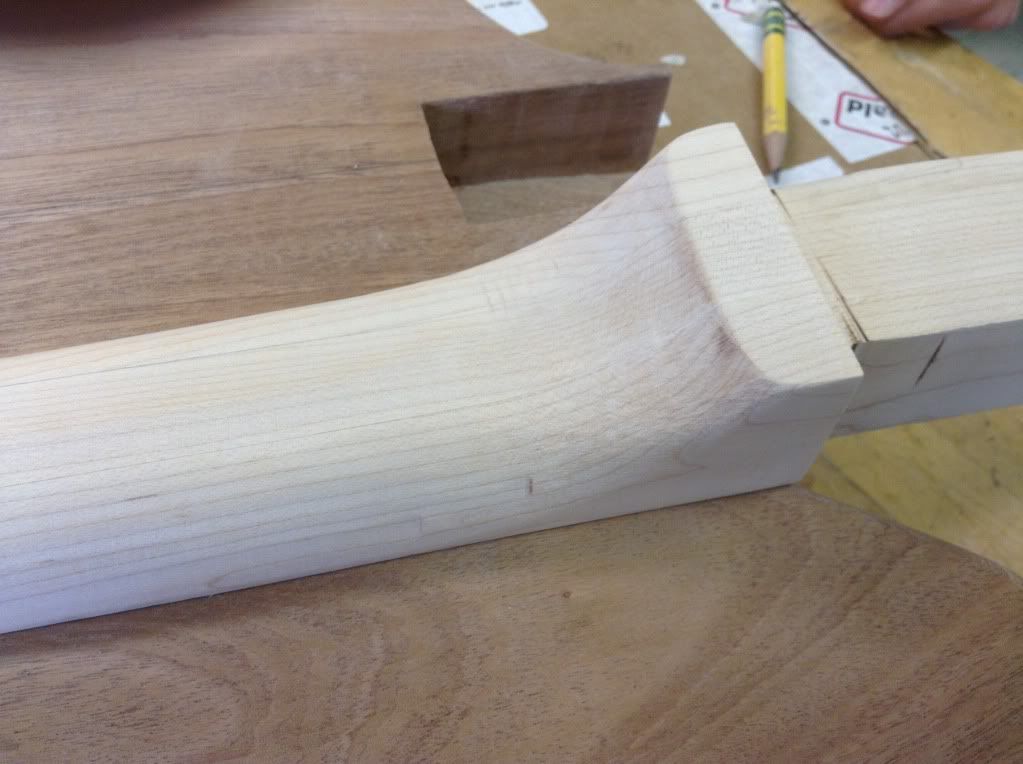 Gluing in the truss rod:
Perfect fit!: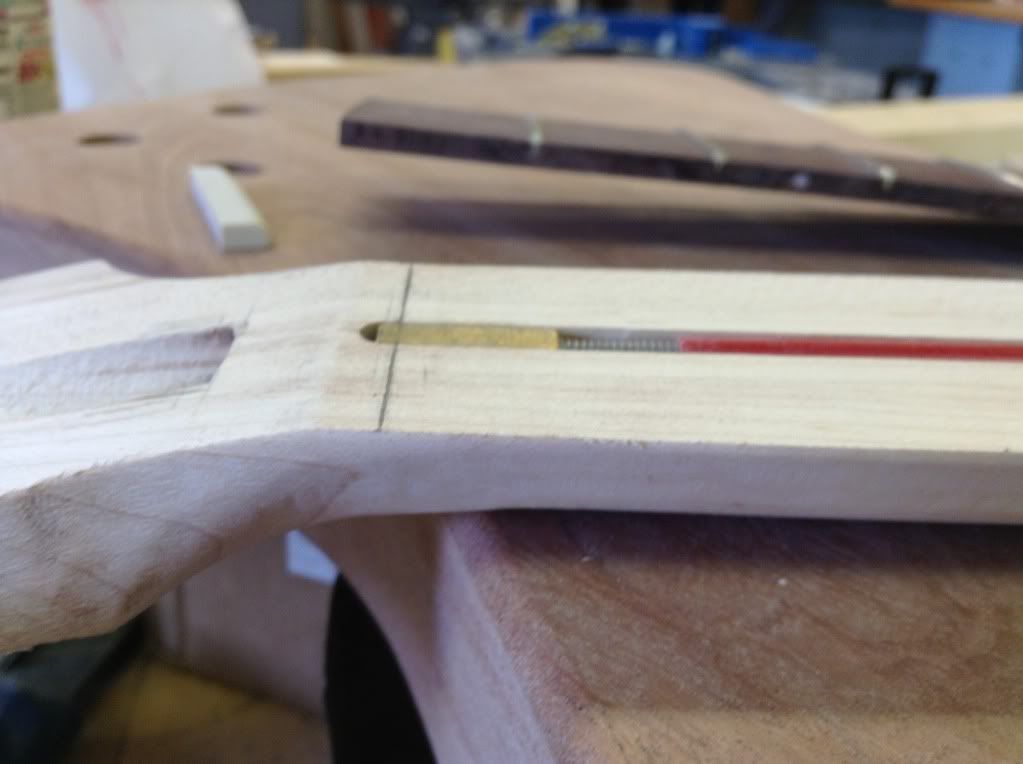 Gluing the fretboard to the body: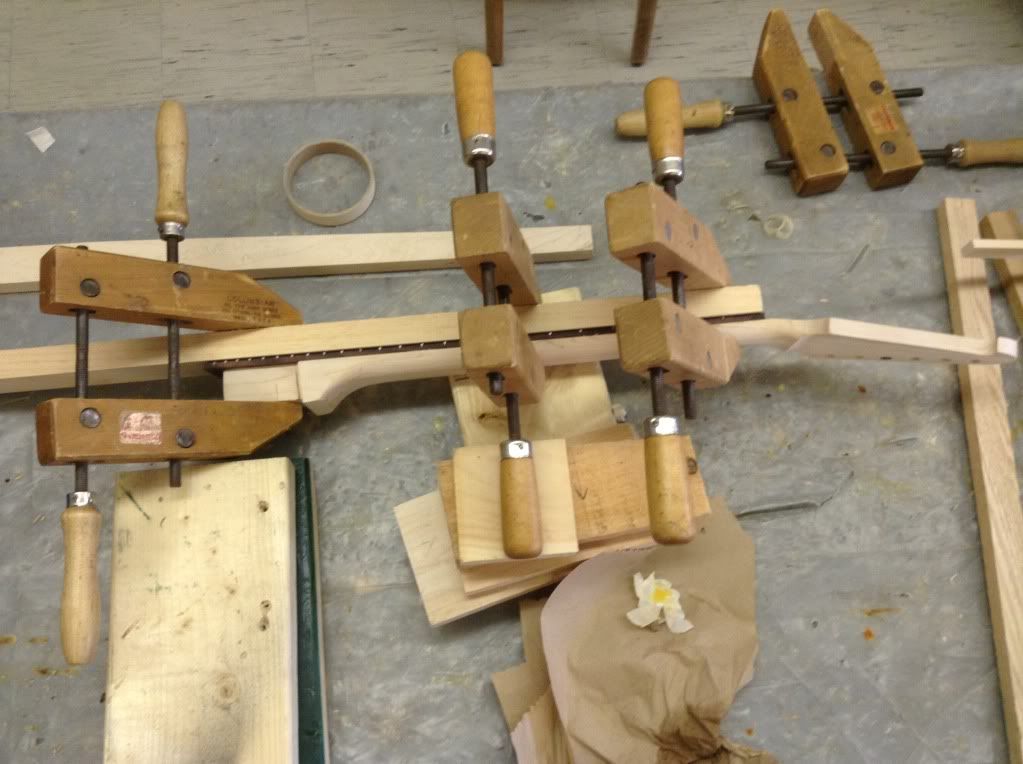 (Mostly) Finished neck: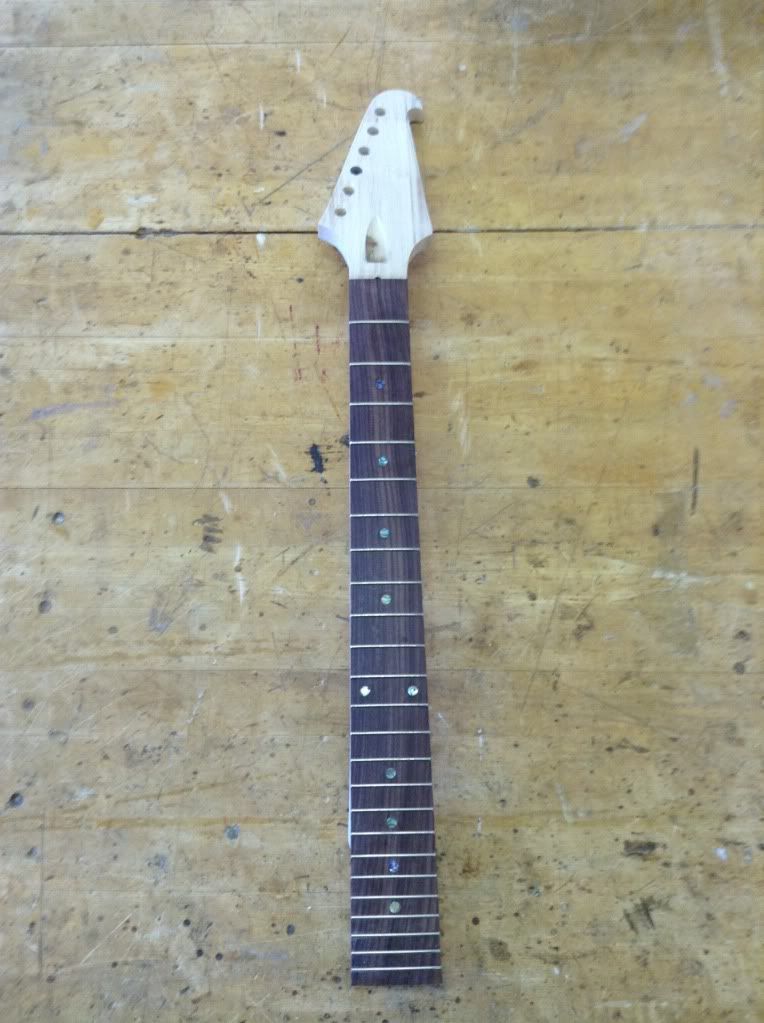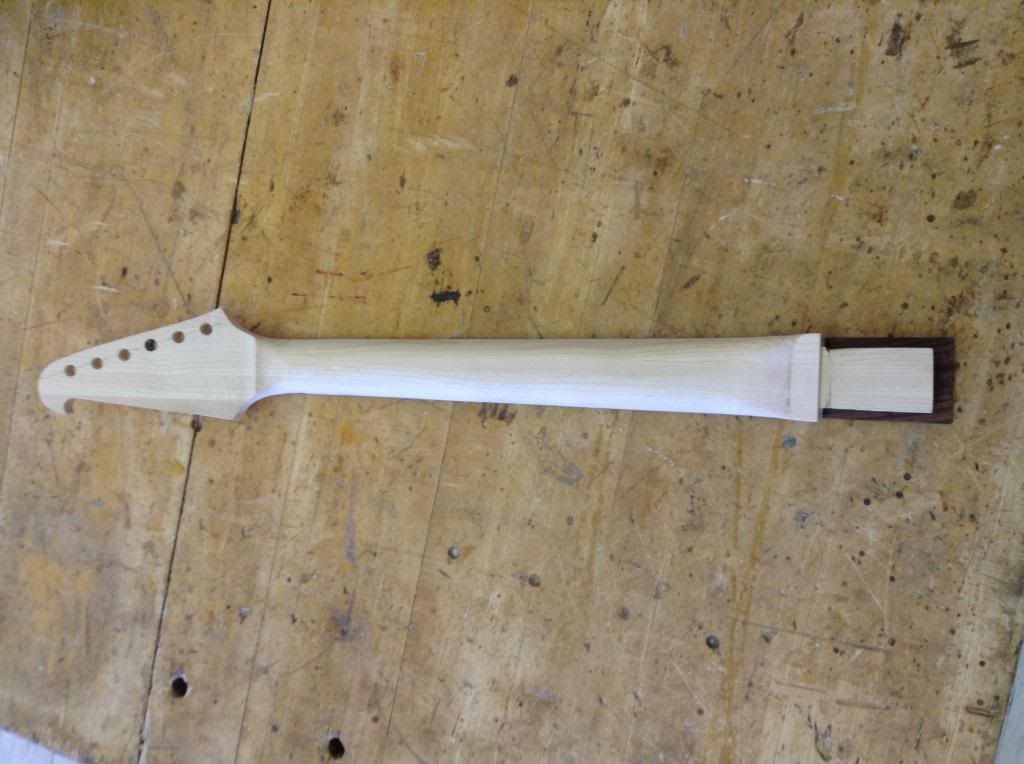 Now that school's out, the woodshop is closed up and the remainder of the build will be done at home (as you can tell by the carpet shots).
Pickup cavity routed and bridge/tailpiece holes drilled out (tailpiece holes were a little
too
exact, and now I can't get them out, which isn't necessarily a bad thing):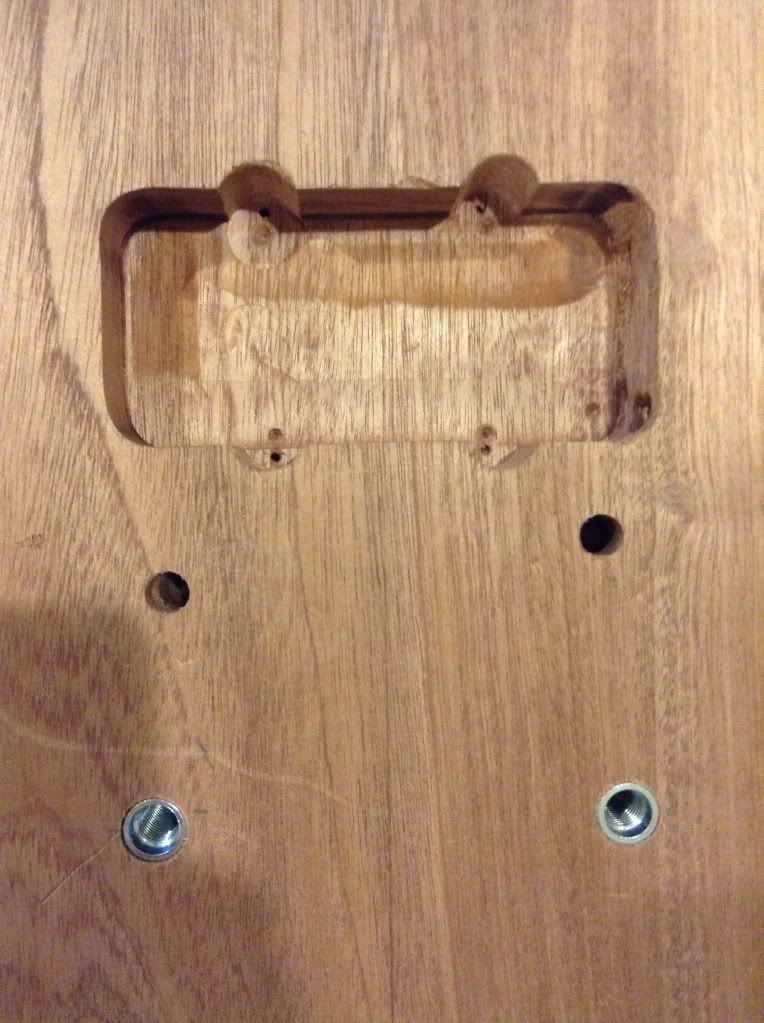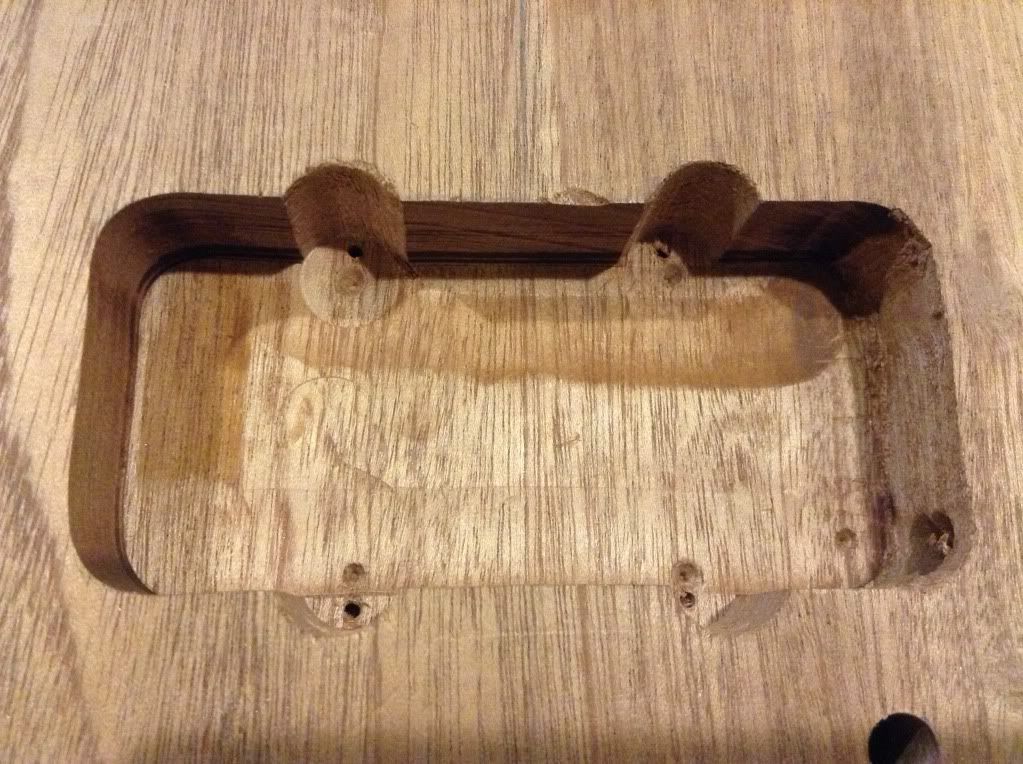 One good lookin' body:
Last edited by ProblemChildVT at Jun 20, 2013,

Join date: Aug 2010
330

IQ
Most of the time if you fret it while its not glued on, it will bow. Then you have to find a way to glue it on perfectly level. Instead of fretting an already perfectly flat, level surface.

You can also just glue it on and fret before you carve the back. that is what i do. But if it works for ya, then alright. Just not the best order of operations.

Join date: Sep 2011
51

IQ
I'll keep an eye out on this one!

Join date: Nov 2010
10

IQ
Man cant wait to see the final product
Wow it's been a while since I've updated this thread. Here we go:
Tape-Stenciling off the paint/stain scheme for the headstock: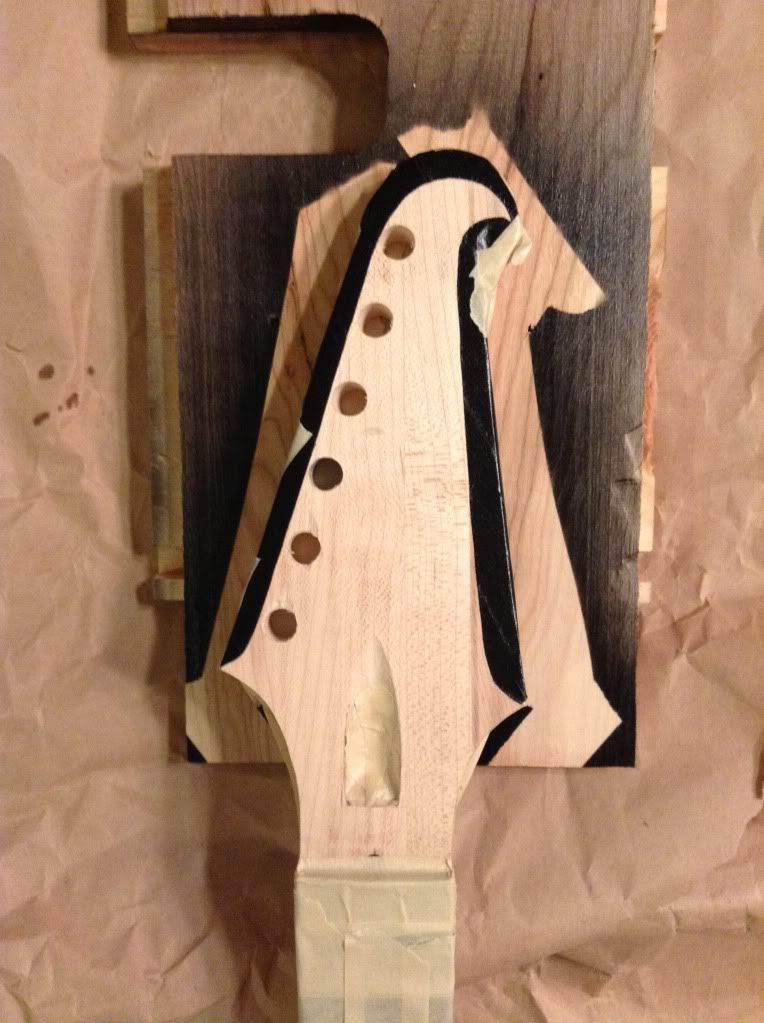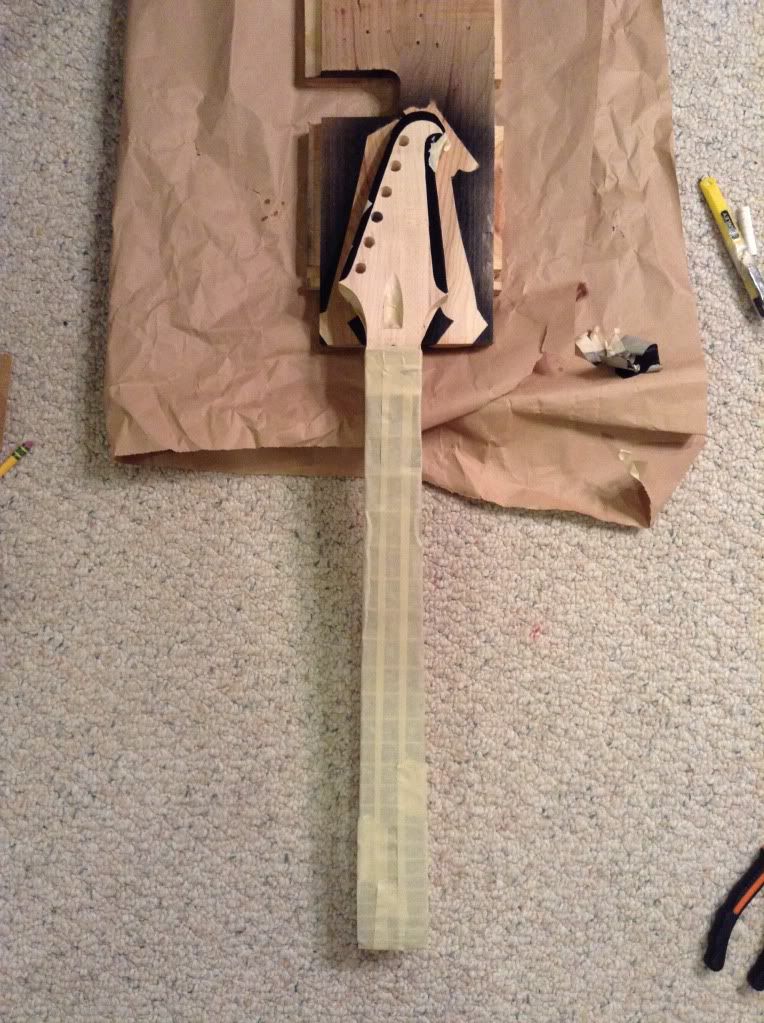 Inner-area was painted black, then the outer area was stained mahogany red:
Headstock was then clear-coated all around: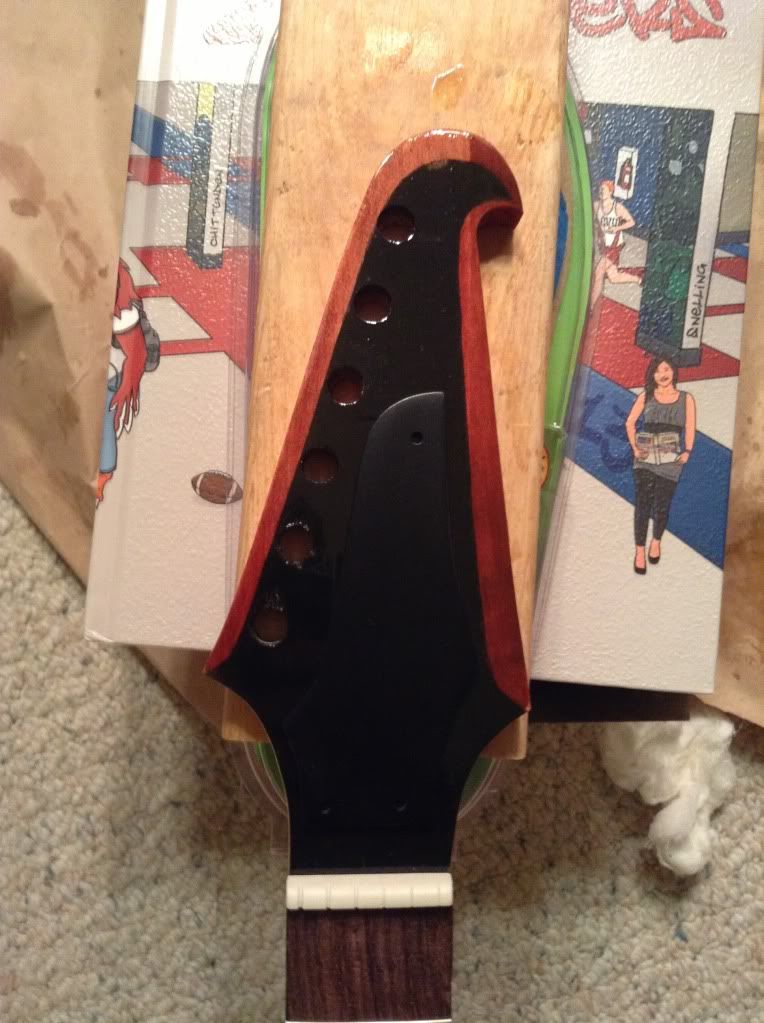 Body was clear-coated with Polyurethane (neck not actually glued at this point: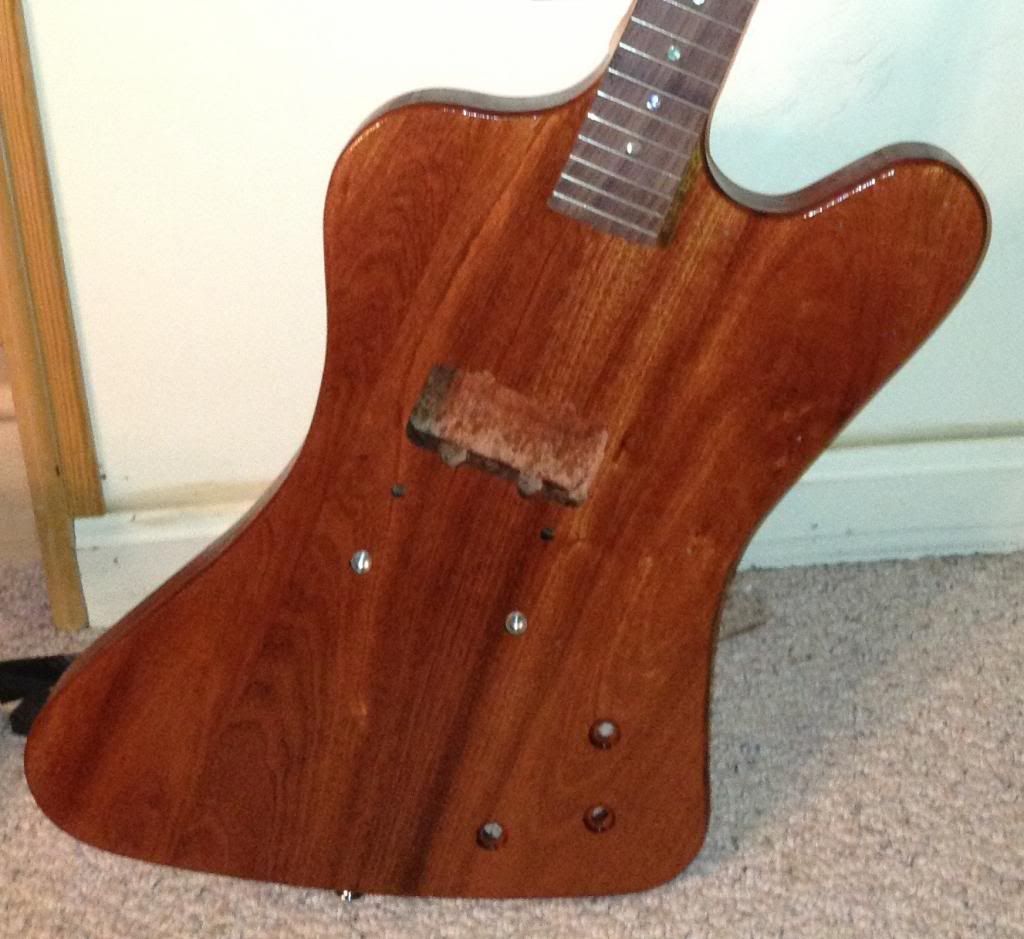 Gluing the neck!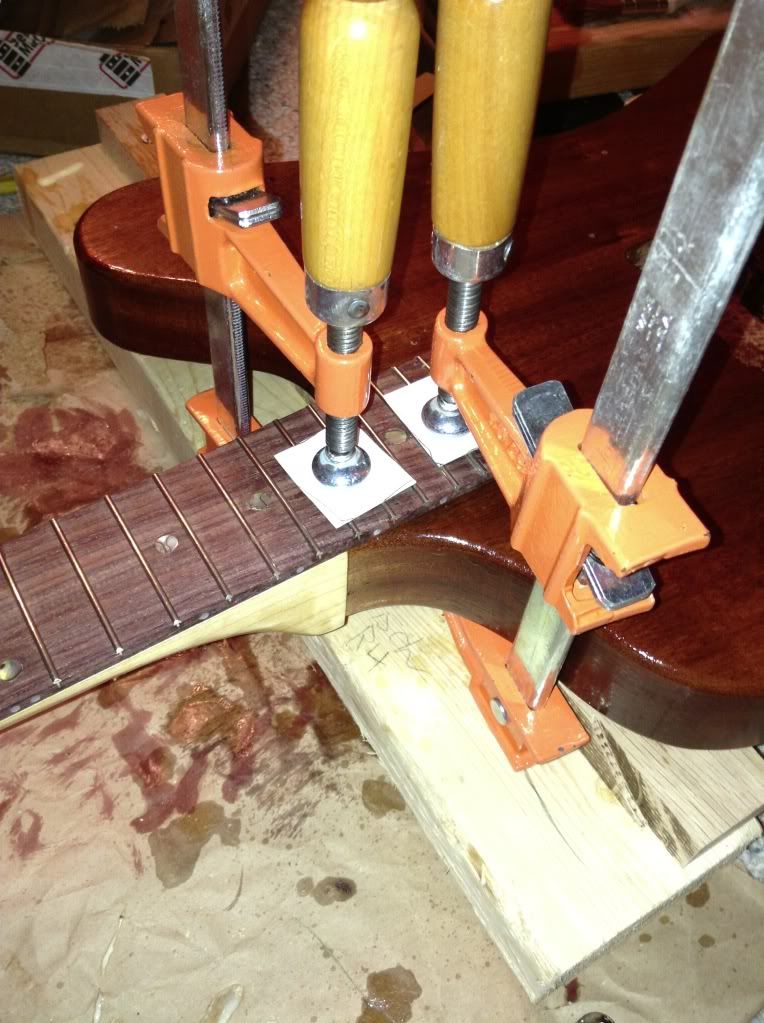 Testing the fit for everything: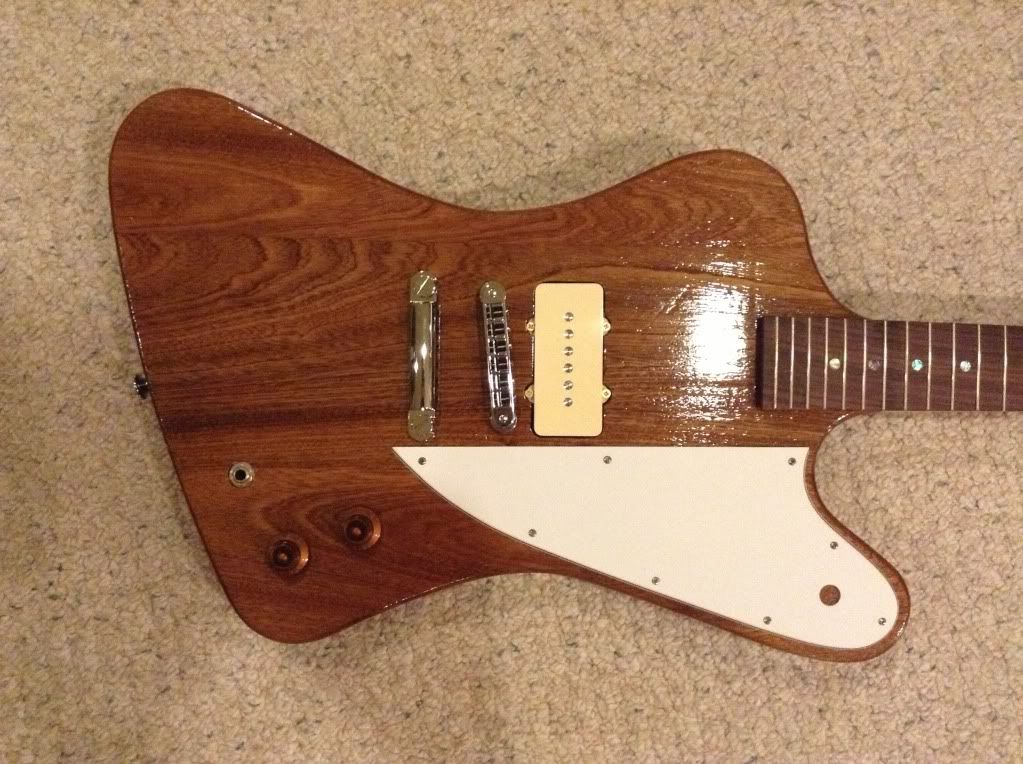 Wiring (my favorite part):
She's Done!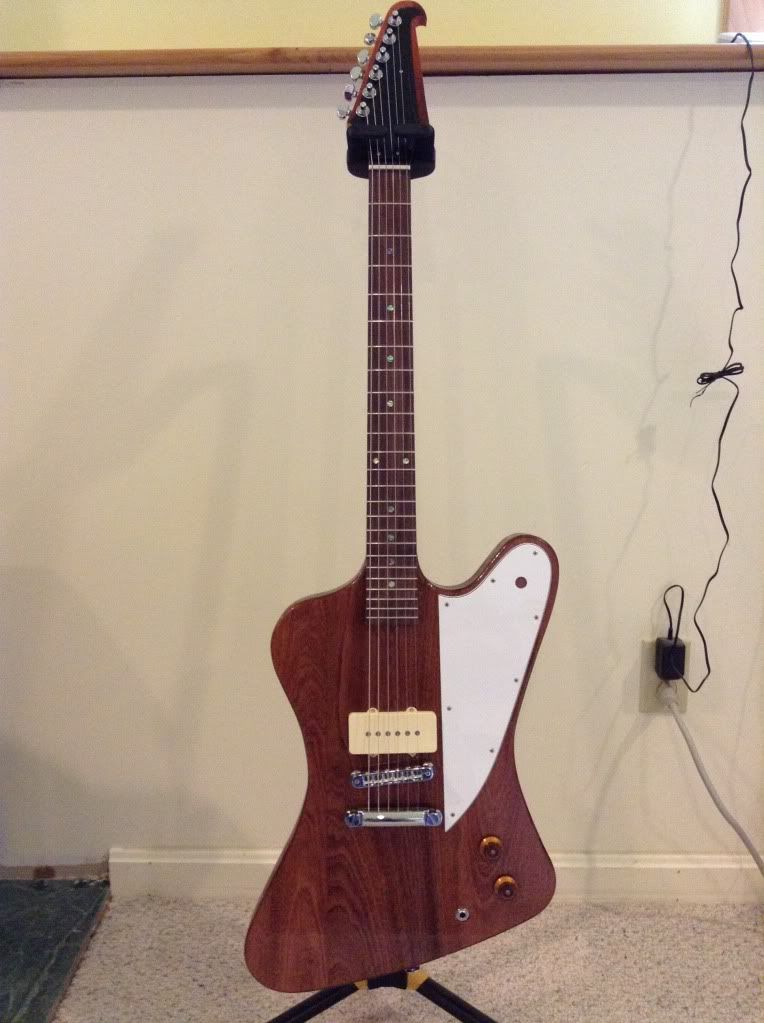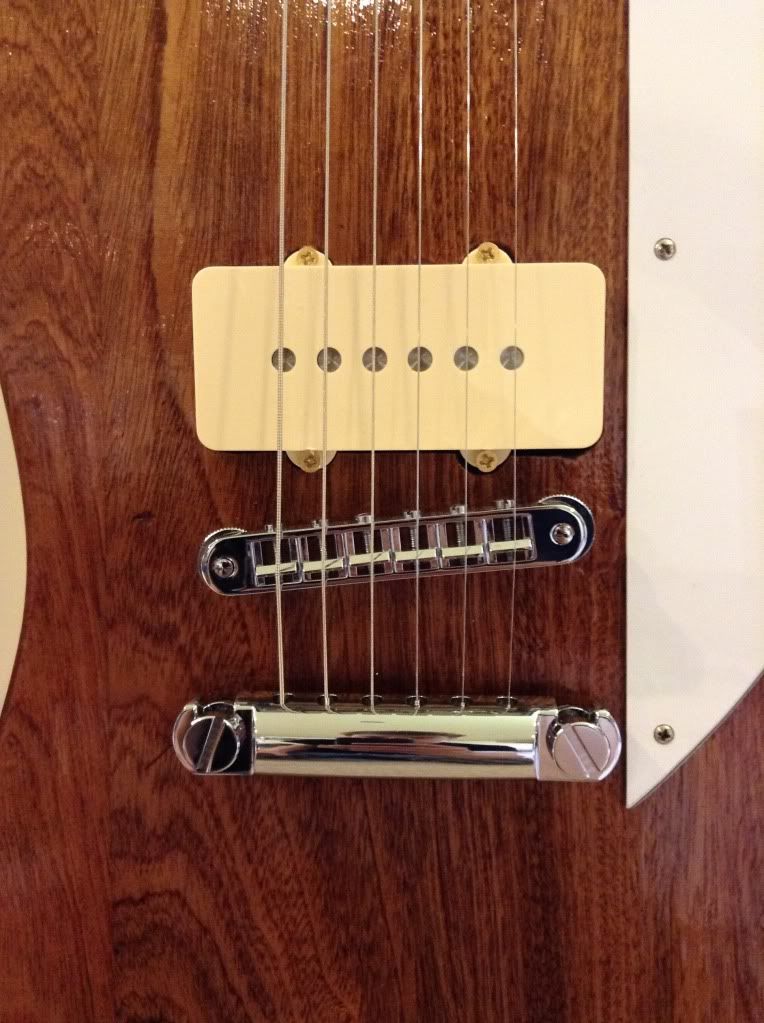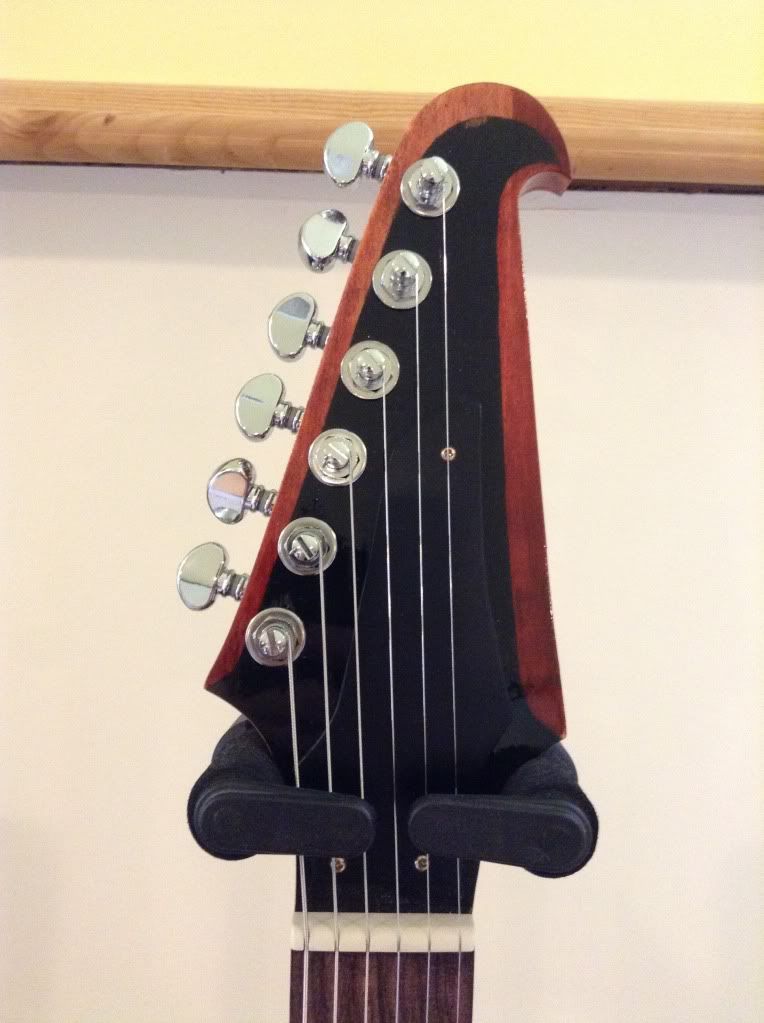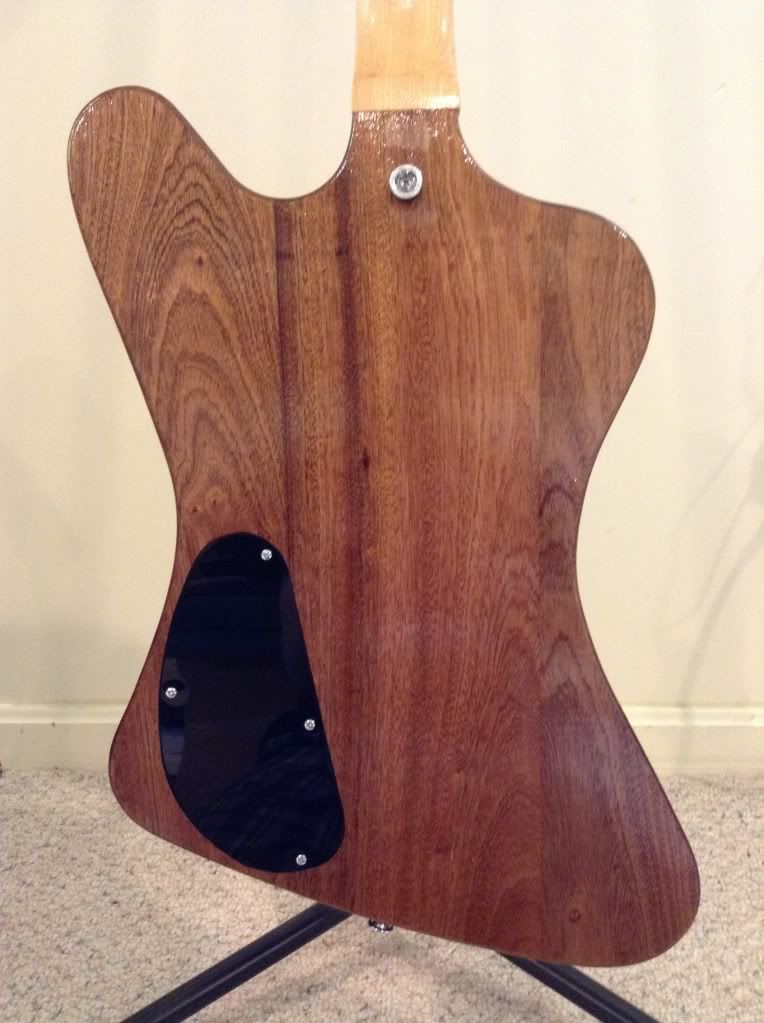 Some nice imperfections that came out on the back of the headstock: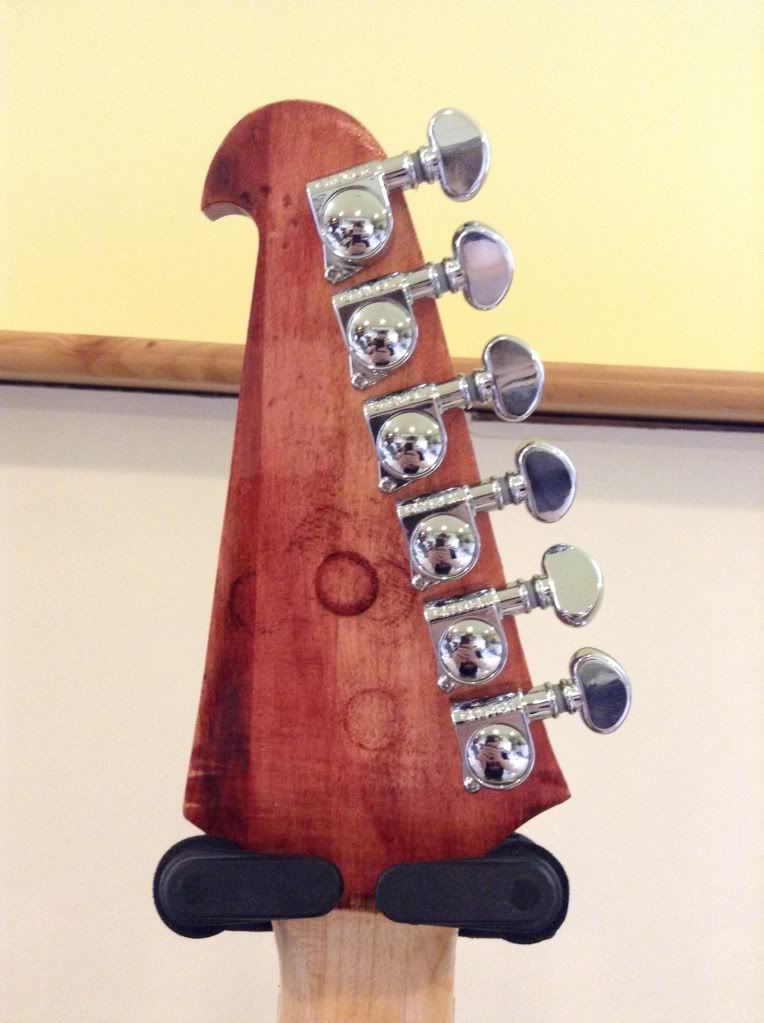 My favorite part of the guitar is this little beauty mark in the wood: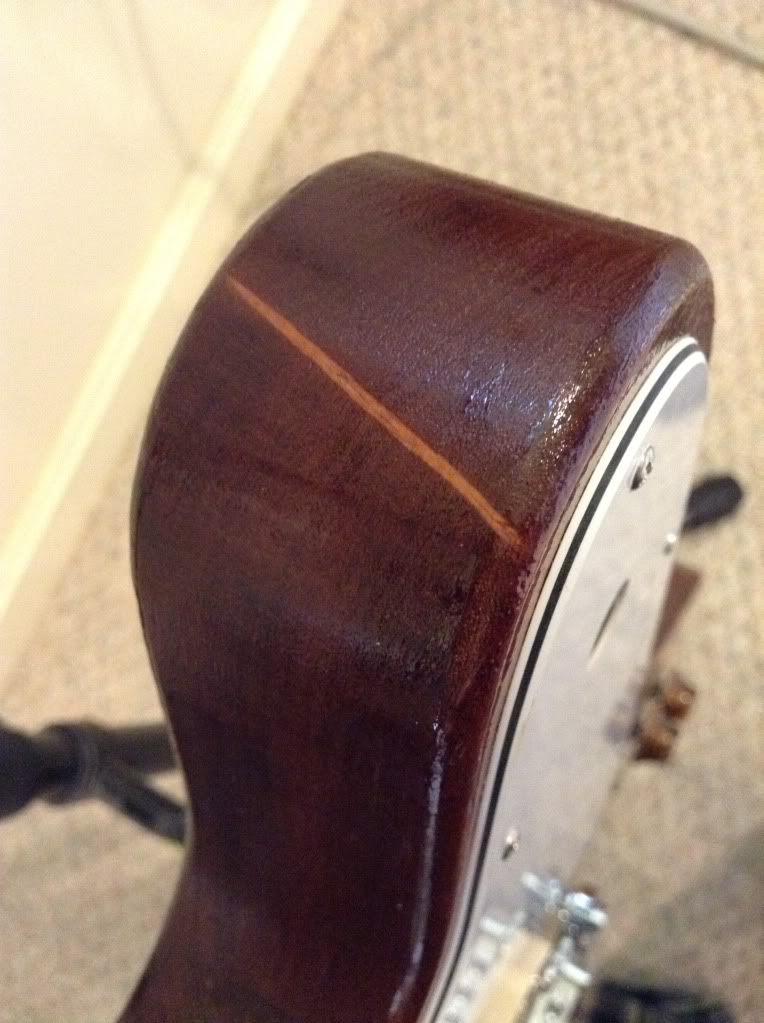 Last edited by ProblemChildVT at Aug 3, 2013,

Join date: Dec 2011
30

IQ
Wow looks great, I say she really sings with that pickup!
awesome job, love the little imperfections in the wood, just one thing: why the hole in the topleft of the pickguard?

Join date: Sep 2010
160

IQ
awesome job, love the little imperfections in the wood, just one thing: why the hole in the topleft of the pickguard?
Usually Firebirds would have the pickup selector in there, but since his only has one pup, he doesn't have a toggle.
Looks a bit out of place, but I don't know if you could even buy Firebird pick guards without that hoe.
Also, this guitar, looks friggen awesome. Firebirds with P90's look sexy. Great work on this one dude!
awesome job, love the little imperfections in the wood, just one thing: why the hole in the topleft of the pickguard?
Just what Charvel1995 said. I wasn't able to find anyone selling firebird pickguards without the hole since most have the pickup toggle there...