NPDx2 (with a question)

Join date: Jan 2012
290

IQ
Just got 2 new pedals.
Pics first!!!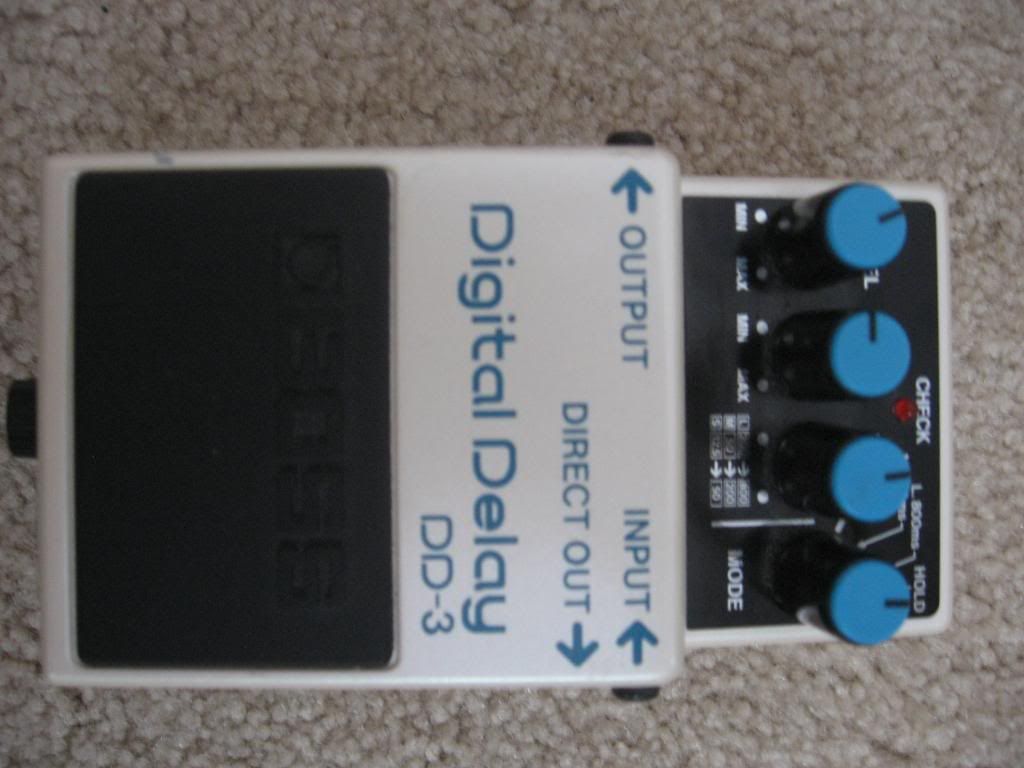 Group Shot
So, I just got a big muff and a DD3. The guy on kijiji was advertising the big muff for $60 and the DD3 for $90. But I made him an offer of $130 for both and he accepted.
Short Reviews:
Big Muff: I love it. I have wanted a fuzz pedal and this thing is awesome. Does a nice heavy fuzz/distortion, but you can still hear the notes clearly. The only thing I don't like about it is the buzzing.
DD3: I don't use delay a lot, but I needed one for some of the stuff I play. I like this better than an analog delay because it doesn't have the high end roll off. (Which, most people like)
So, two pedals for $130.
Big Muff Power supply Question:
Right now I am using a battery. What else can I use to power it other that the EHX Power supply? Like something that can attach onto my powersupply.
George Juggles