NGD! Hellraiser content...prepare to be jealous.
So I got in contact with a vocalist from one of my old bands. He desperately wanted an acoustic...even if it was a cheapo he would get one....he just needed the money. He had no need for an electric since his MG had blown and he didn't write in the style a 7 string would work in so he offered to sell his guitar for "cheap". Before I say how cheap have a look at her...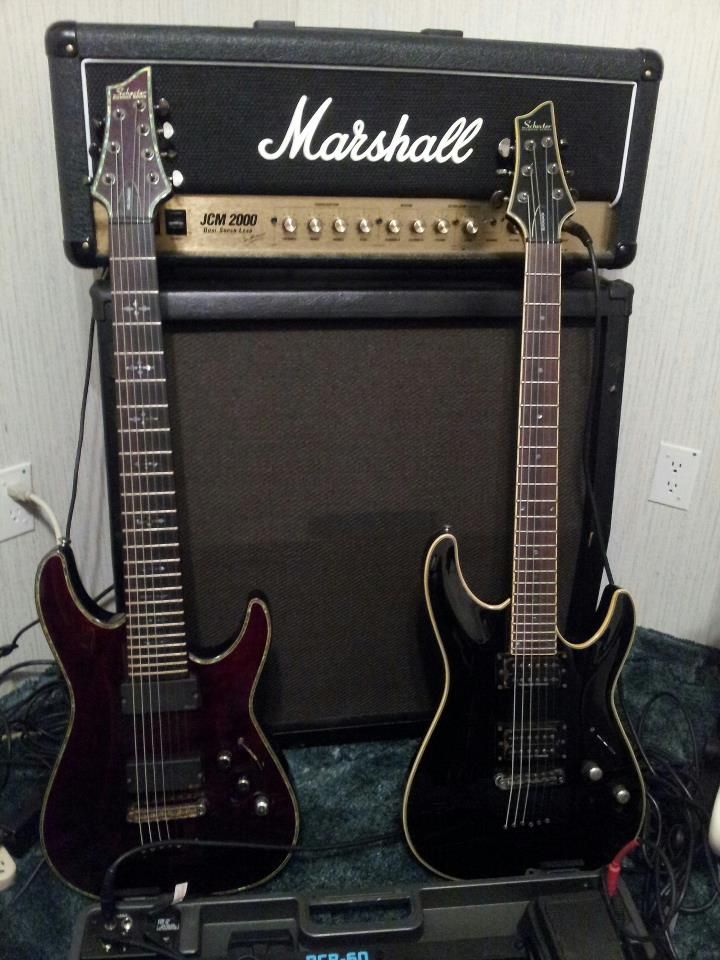 So I scored a C7 Hellraiser for $175. All I had to do was clean, restring it, and stick a tone knob on it. Just for a little review on how it plays can be summed up in one word. Incredible. Even as a first time 7 string player I can't be happier. The neck feels just right compared to a few ibanez 7 stringers which just felt "unnatural". It takes getting used to the slightly wider neck which is something I'm working on but the fretboard is flat and the action is perfectly low that my legato and sweep runs come out fluently. As far as the overall tone it can be summed up in one word too...Brutal...and I'm not a Br00talz guy. I threw the EMG 81/85 set in my Les Paul and wasn't thoroughly impressed but something about these 707's just roar through the JCM...I love it!

So what y'all think? A heck of a deal or not?
Last edited by JBailey23 at Apr 3, 2013,
damn thats one HELL of a deal


...
ahem
anyway hngd!

Join date: Jun 2006
421

IQ
Christ. That puts my £175 Omen extreme 7 to shame

One HELL of a deal...and yet for the past two nights its been picking up a Christian talk radio station. Oh, the irony.

Join date: Sep 2009
50

IQ
Congrats, but im not jelly.
Congrats, but im not jelly.
Haha understandable. If it wasn't so cheap I would've had no interest in it.

Join date: Dec 2010
270

IQ
Not really jealous, but for the price you got this.. Holy shit.
HNGD!
Not jealous but happy for you. One hell of a deal !
are you sure you didnt steal it

Join date: Jun 2009
10

IQ
Damn good deal, it must have $175 worth of abalone alone!
Awesome score! Beats the $70 Revenger 7 I got from CL.


Join date: Oct 2012
50

IQ
>Schecter
>Jealous

Nah, it is a really good deal, though. It's probably a very solid instrument.

Join date: Oct 2010
470

IQ
Not really jelly because i don't like Schecters, but that's ridiculously cheap.

Join date: Sep 2010
30

IQ
Wow! fantastic deal, i got myself a Hellraiser around Christmas time, Definitely a quality guitar

Thank's y'all! I know we all got our preferences and thats perfectly fine. Just had to show off this insane deal!

Now if only I could've scored an American-made PRS for that same price

that's a killer deal