NGD: Surrender to the darkness!

Join date: Dec 2008
370

IQ
My latest acquisition, seen here in some proper protection:
And inside: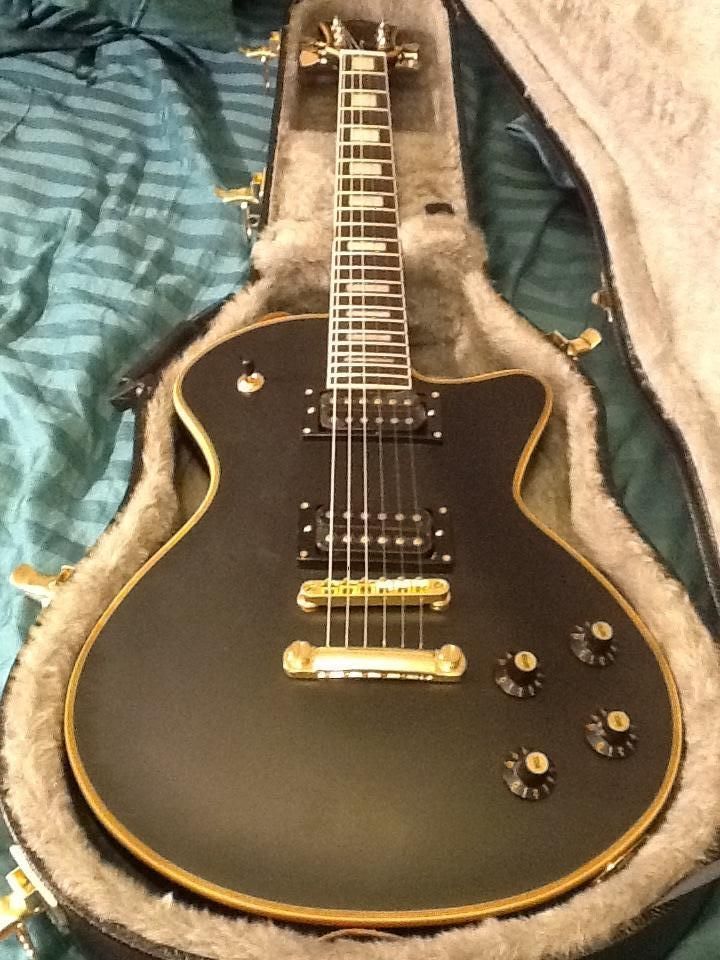 Keen-eyed observers will have noticed hat's not a Gretsch! Its a...what is it?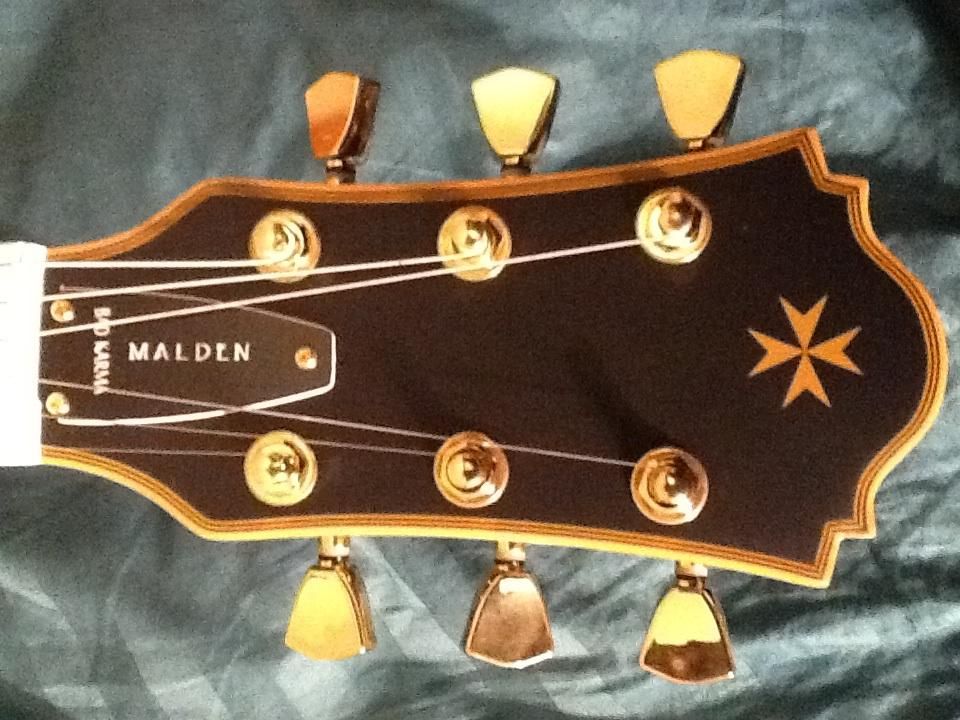 Its a Malden Bad Karma. Look at it...the curve of the carve...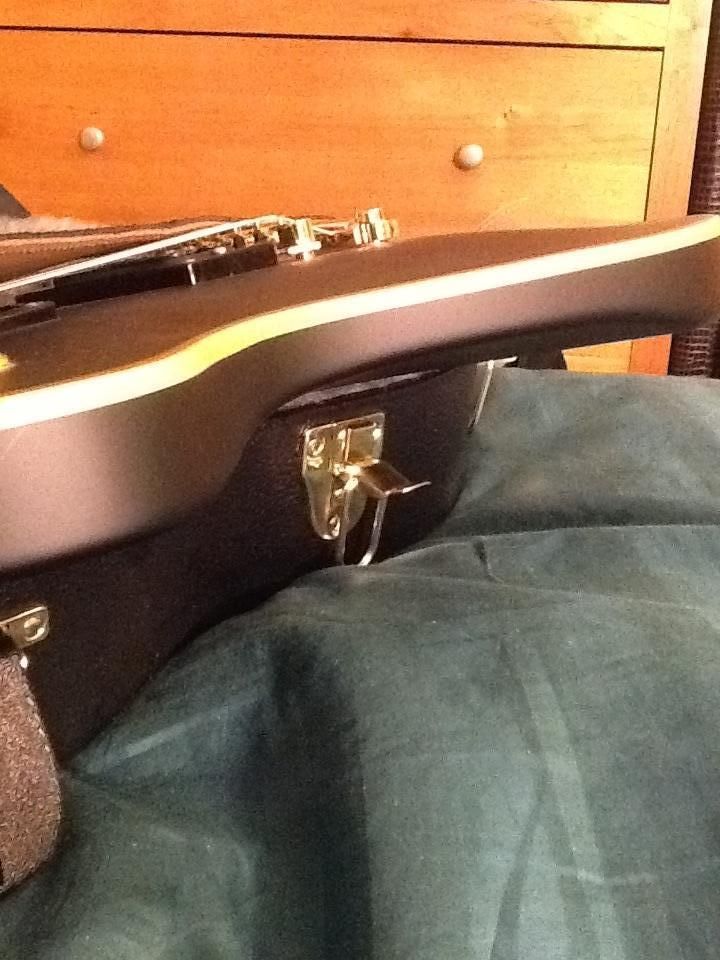 Its black...everywhere.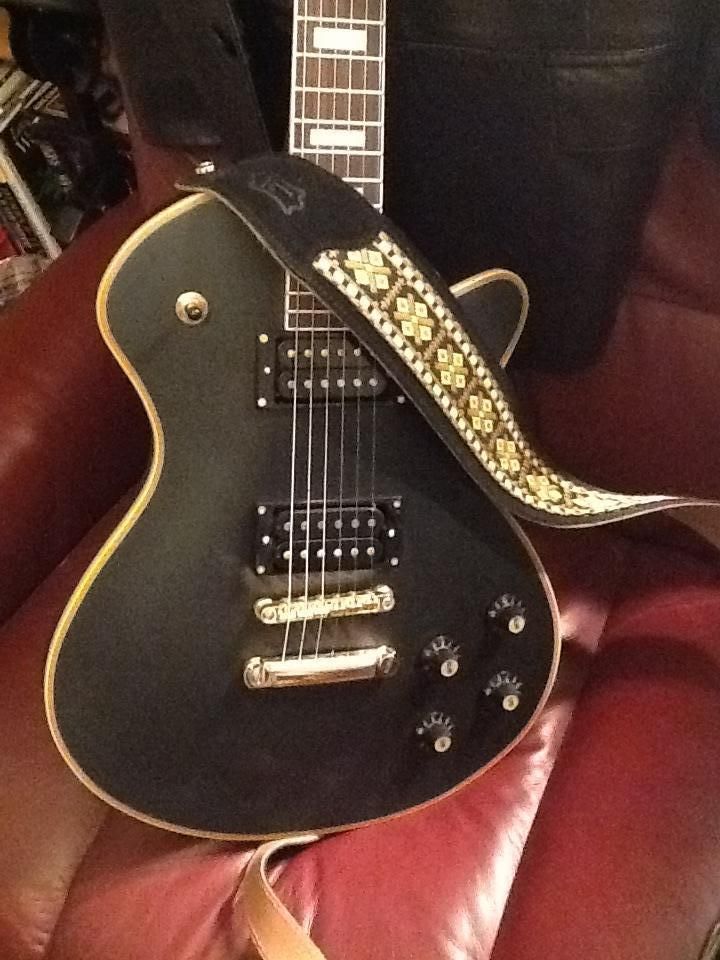 The nitty-gritty:
The ergonomics are very nice, and even with the carve, this guitar has a substantial feel to it. When I contacted Malden to complete my purchase, they asked me if I wanted a heavier one or a lighter one, and I asked for more mass. This seems to have more sustain than any other axe I own except the Sustainer equipped Fernandes Elite. (Wishful thinking? Who cares!)
The finish is matte- a first for me- so it doesn't really show off its curves in pictures like a glossier guitar. But in person, it looks and feels so nice. That finish also brings a different kind of attitude to the party- it's kind of like holding a stealth fighter in my hands.
The pickups are fairly hot. If anything, they remind me most of my Fernandes Elite purchased back in October 2012- born to rock. Nifty feature- the pickups are individually coil-tapped, so it has surprising tonal variety. The funny thing is, despite the aggression of these HBs, they sound more like singlecoils when tapped than any other tapped HBs I own. Whether that is a testimony to the skill of the pickup maker or the guy who wired the guitar up is a mystery to me, but kudos.
My one complaint so far is that the witch-hat knobs seem a little on the slick side, which makes actually using those coil-taps a little tricky sometimes. Definitely not going to be doing that on the fly.
Note: anyone looking to get a Malden Karama- or, as I did, the limited edition Bad Karma- should be forewarned. Malden had a disagreement with the company that was doing the cases for this guitar, so finding a HSC may be a challenge. The Karma family is a little bit broader in the body than most LPs, so they simply don't fit in a lot of the cases made for LPs. Mine is currently in a case made for a slightly deeper body guitar- possibly a semihollow- so I have to fold the strap underneath the body to make it sit level within the case. Ultimately, I may try swapping cases with a thinline acoustic I own.
very nice

i remember you mentioning the case thing a while back, i think

Very cool


Join date: Jun 2011
20

IQ
I dig it. Like the black satin with the dark binding.
I've seen this before!!! It's pretty awesome, man!

Hoooooray for Danny!

Join date: Dec 2008
370

IQ
Yeah- I posted a couple of pix in the LP thread, but this is all of 'em. It took me a week to et the time to play it enough to get a solid feel for it- Easter weekend was a bit busy, as has my week thus far.

Thanks for all the luv!
What darkness? This guitar shines!
I'm going to have to check these guys out, I've been after a slimmer-profile LP and ESP ECs aren't cutting it for me.


HNGD, looks the business.