Death Metal Underground

Join date: Sep 2012
30

IQ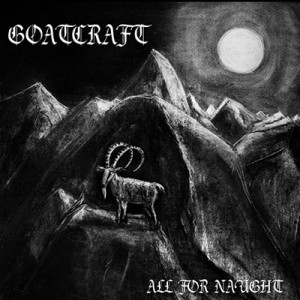 Interview with Goatcraft
Like guitar, the piano is a highly versatile instrument. It can serve in a pure rhythm role, or apply melody, and can easily chord and shape an atmosphere out of harmony. However, it can do one thing the guitar cannot: stand on its own while amplified and be a credible one-person band.
Solitary musician Lonegoat, who has recorded intros for Druid Lord and Demonic Christ, mounts the stage in isolation to create singular pieces of piano music that reflect the infinite loneliness and emptiness of existence. From this nihilistic background, the music branches to a dark storming Nietzschean vibe balanced by a sense of demonic playfulness.
Read more of... Interview with Goatcraft

Join date: Jun 2010
80

IQ
You're on a very transparent quest for blog hits, homebrew. Nevertheless, fairly interesting music.