NCD Vintage Kustom 1-15 B Cab W/JBL
I went to a pawn shop auction near my house on Saturday
and scored an old Kustom 1-15 B Cab for just under $40.
It sounds really awesome for a 15. I opened the back and
found a stock, fully functional JBL D140F. That's a sought
after bass speaker worth five times what I paid for the
whole cab.

Kustom made good cab with this one.
I like that it's shelf ported. It is really efficient also, and
not as heavy as some. You really can move it with that
one handle on top,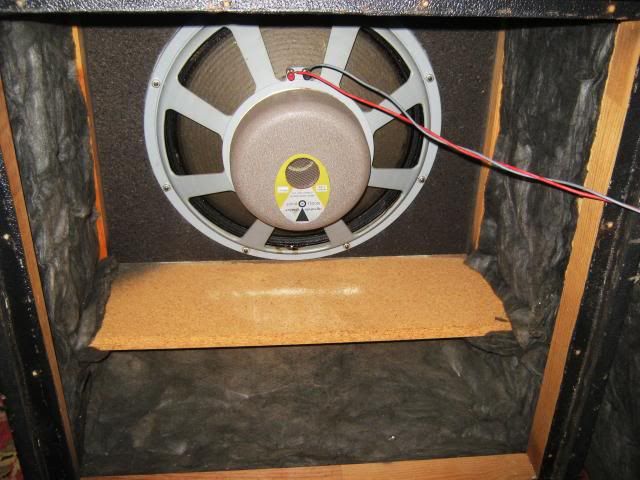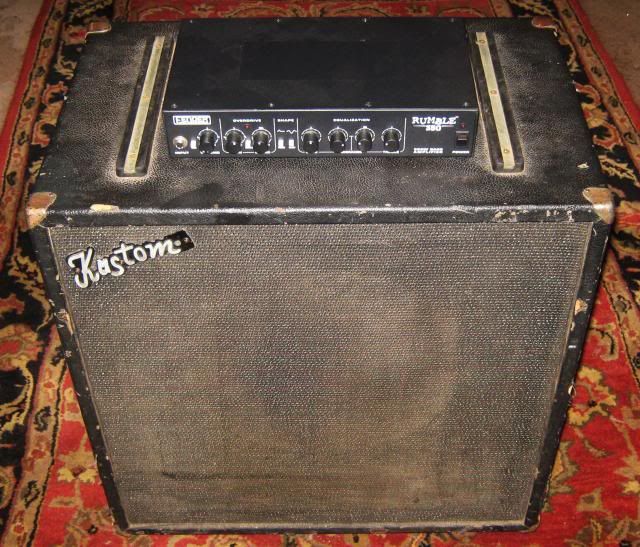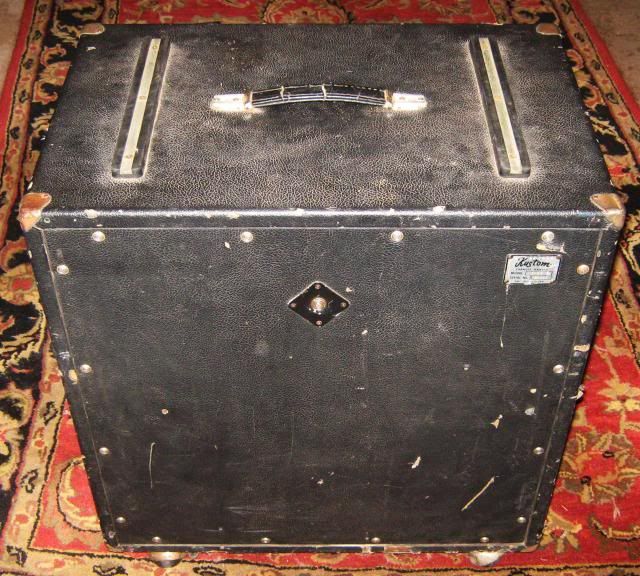 I love it with my Fender M-80 1X12 cab,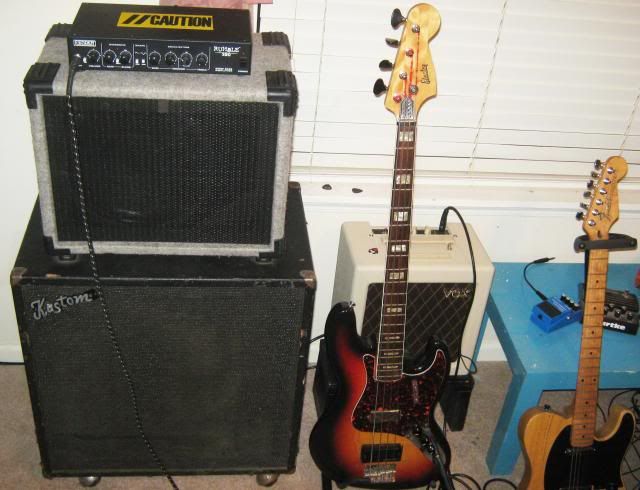 Thanks for looking,
Tabdog
Last edited by tabdog at Apr 15, 2013,
Nice score! Happy new cab day!! Enjoy

Join date: Oct 2009
140

IQ
Is that thing a pre-Tijuana Tuck-N-Roll Kustom? Neat! Enjoy it!
Is that thing a pre-Tijuana Tuck-N-Roll Kustom? Neat! Enjoy it!
That's a hard one. This is a hard cab to find info on. From what I have
heard, it's a 1972 model. That would be the year before Charles Ross
lost the company during a poker game. If so, Ross must have realized
that musicians (mainly County & Western) were wanting amps and cabs
with the traditional Tolex covering of Fender and other style amplifiers.
After Ross lost the Company it became Kustom Electronics and began to
manufacture the Kasino line. These were basically the same as Kustom
amplifiers internally, but carried the traditional Tolex covering.
Mine is a Kustom. Not a Kasino. I feel it is older than the late 1970's
which is when Kustom discontinued tuck and roll.
If anyone knows the answer, I would appreciate hearing about it.
Thanks,
Tabdog