Fender Jazzmaster string height problem
Hi, im working on my Jazzmaster project, its almost complete, it needs some adjustiment. I have a problem with a string height. I have watched alot of videos, how to adjust guitar neck truss. By the video, i made all correctly, and all seems to be good, but in reality fretboard and string gap is too high.
I already tried to adjust bridge height, u can see on pictures, its almost low as possible.
Can anybody tell me, is this good height for Jazzmasters? Or maybe somebody can help me, tell me what should i fix?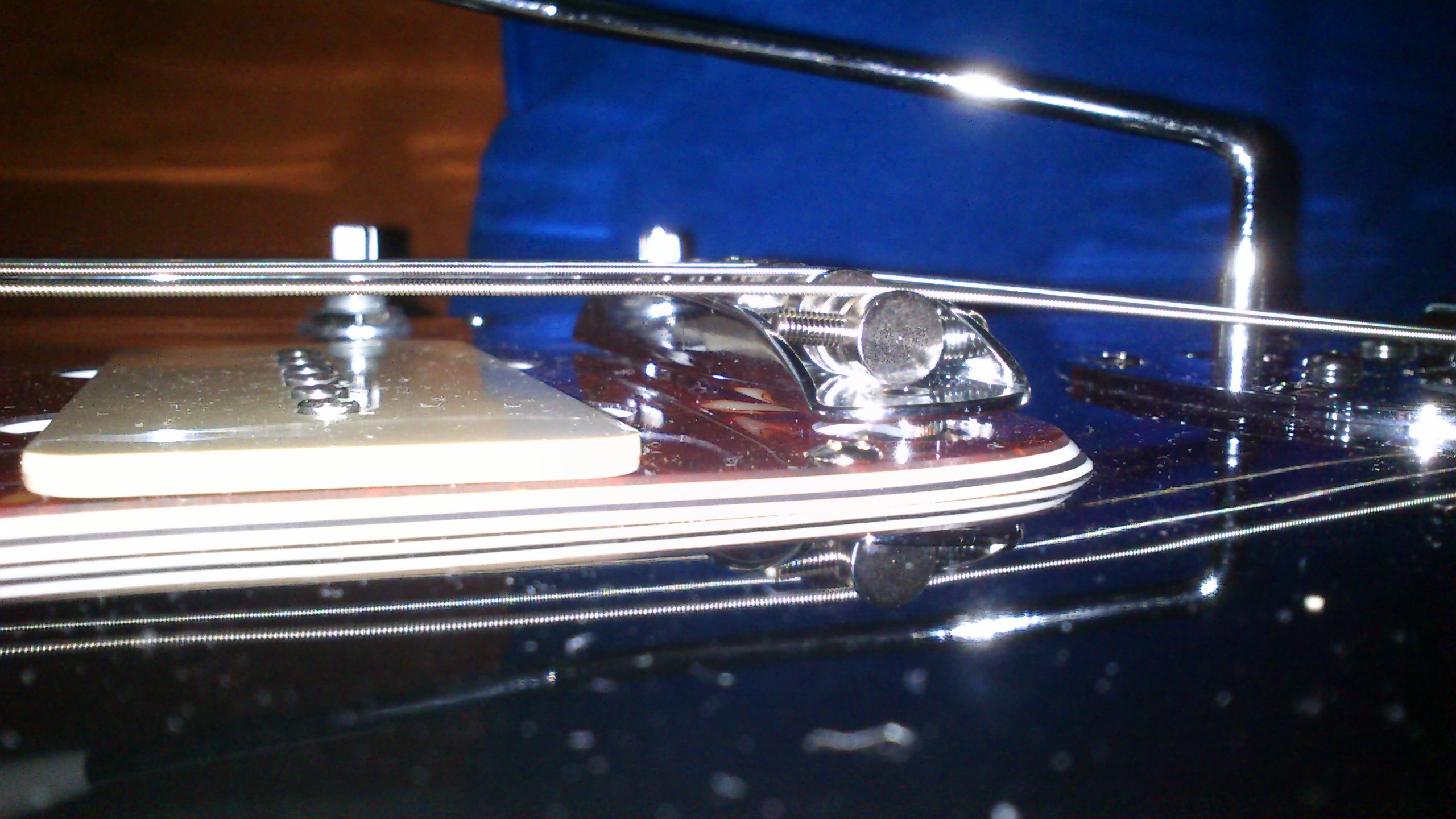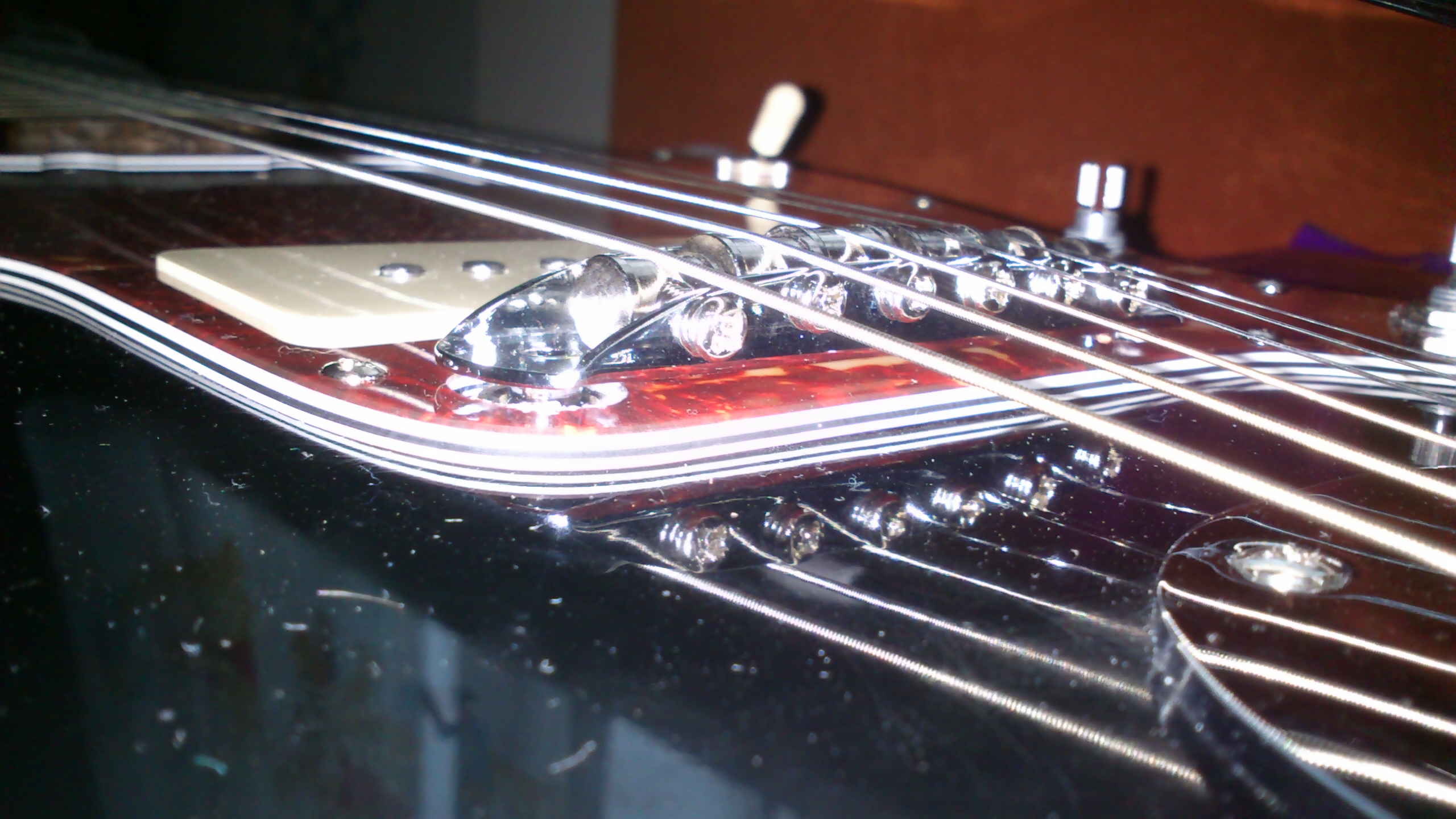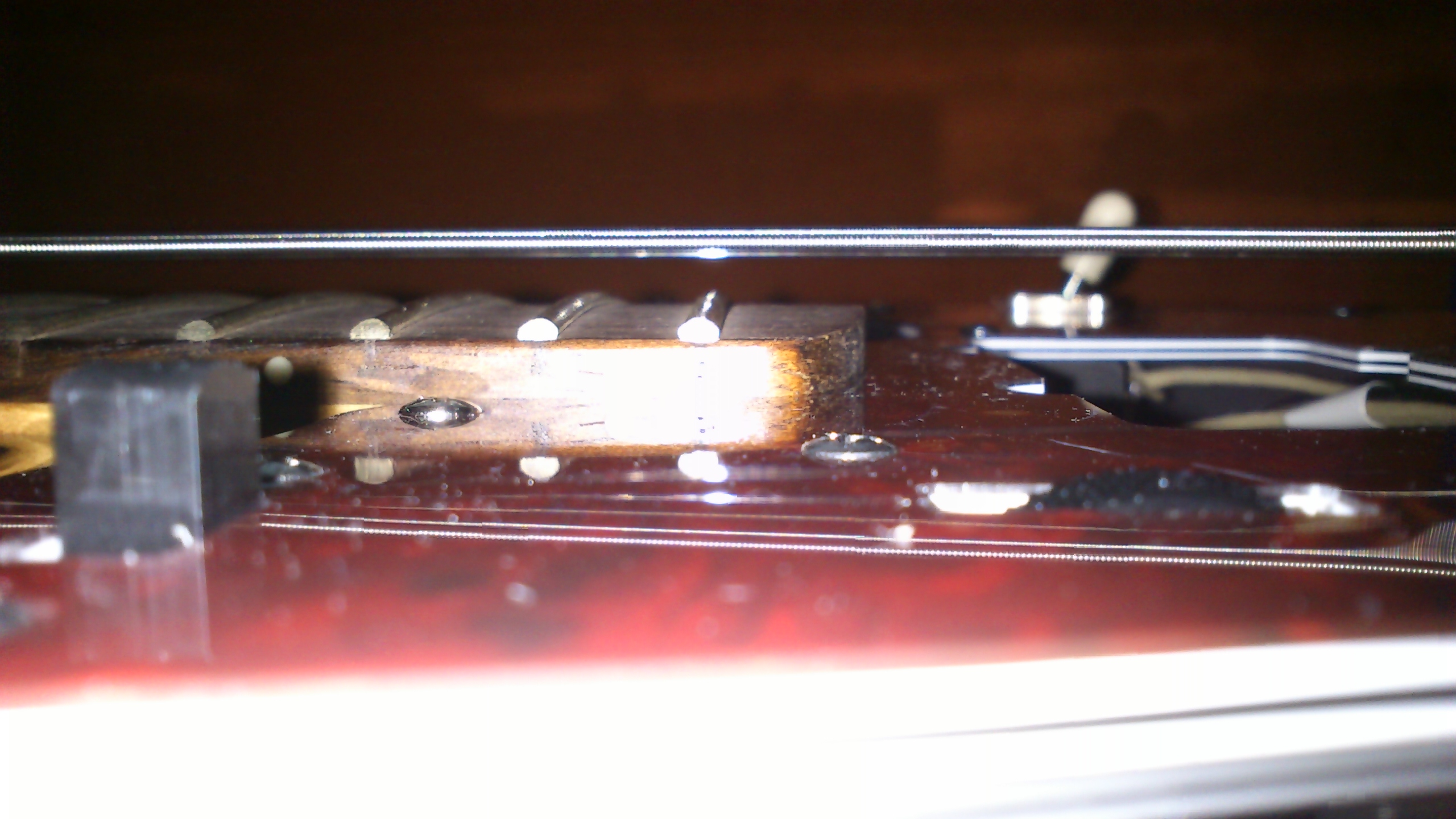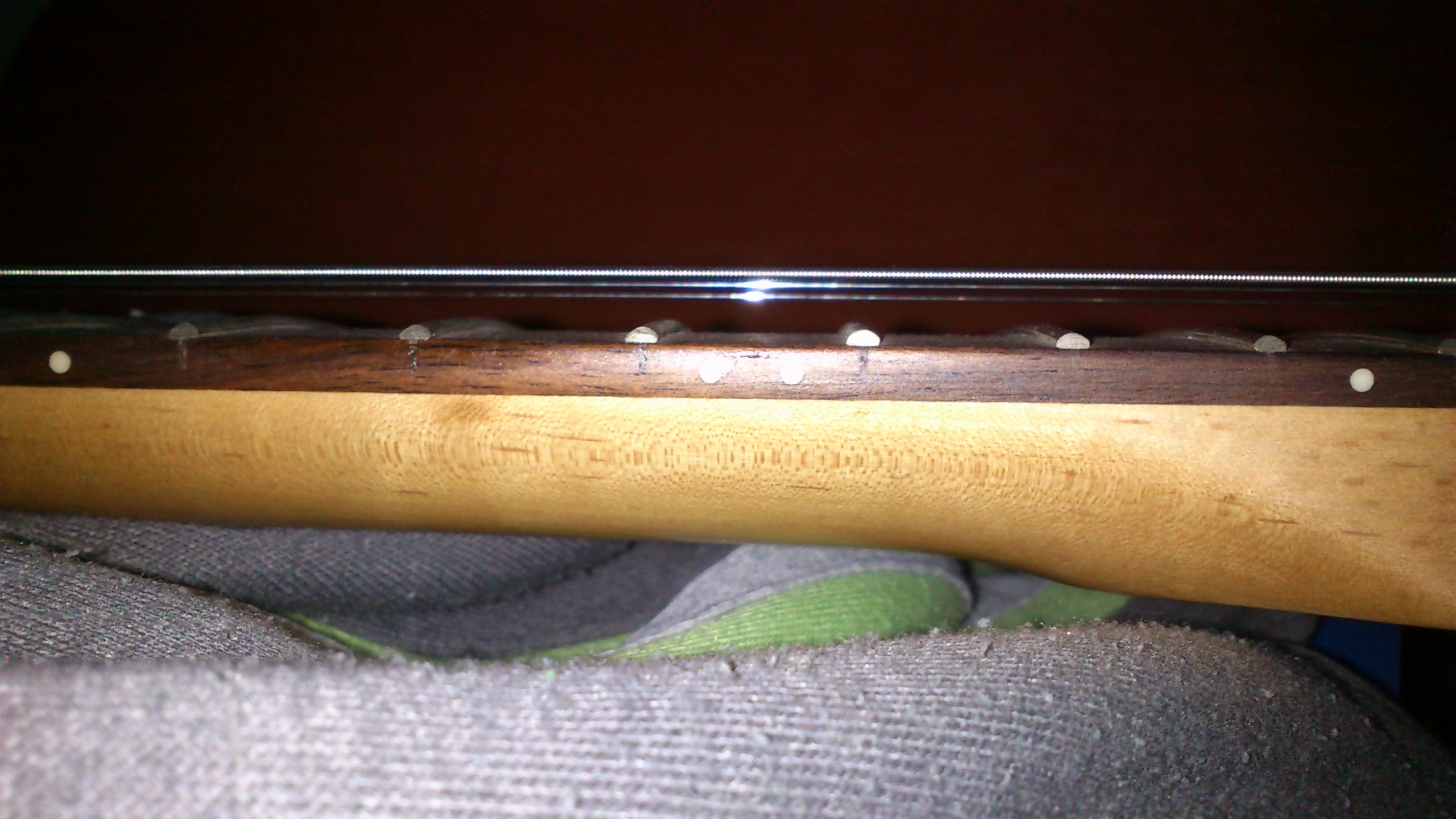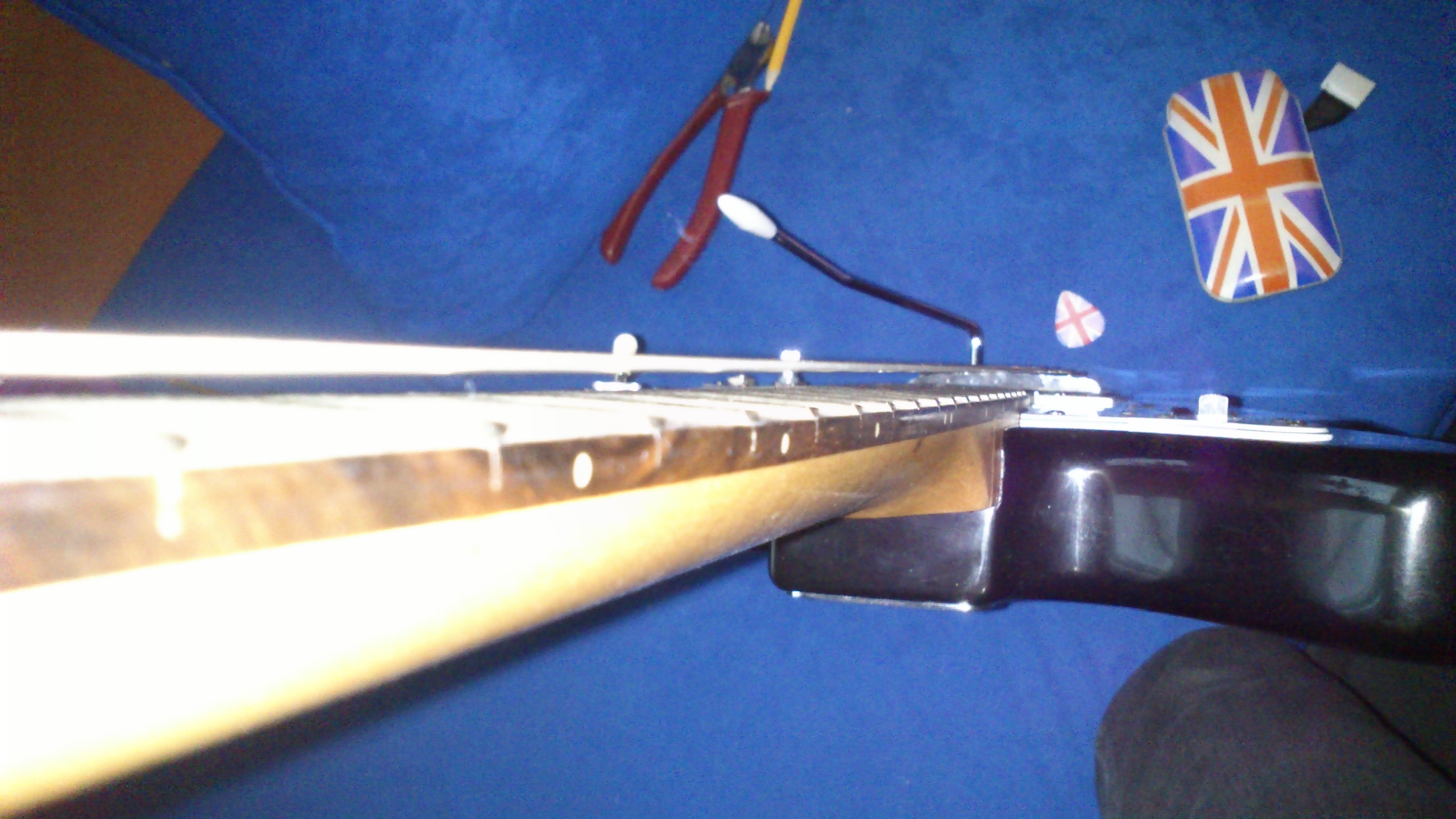 Your pictures are so massive they're hard to see what's going on, try resizing them significantly smaller. But it looks like it's rather high and you would need to shim the neck to bring the action down

EDIT: Or your neck is impressively bowed.
EDITx2: Can you get a picture showing the nut from the side? It looks like you have a really tall nut from the last picture.
Last edited by Flux'D at May 22, 2013,
Shim your neck, that's definitely the problem.
In that stock Jazzmaster picture you posted, look how high the fretboard is from the body
Now look at yours

Question, did you put a 25.5" scale neck on a Jazzmaster body?
Leave it like it is, use it for slide....

25.5 Yes! I love slide alot, but i need this guitar for action

Edited for incorrect information

Last edited by Flux'D at May 28, 2013,

Join date: Mar 2010
30

IQ
You can't put a 25.5" neck on a Jazzmaster with the stock bridge location,
Jazzmasters are 25.5" scale - your statement is incorrect. No Fender Jazzmaster has ever been made that is anything other than 25.5" scale.
The Fender Jaguar is 24".
Last edited by _LoveFuzz_ at May 24, 2013,
Huge oversight on my end, apologies

I was thinking the Jazzmaster was a 24" guitar like the Jaguar and Mustang/Duo Sonic
But still, to fix your problem you need some neck shims to bring the neck closer to the strings!