NGD - LTD Deluxe Content.... Again
Hello All!
I've been looking around for a new guitar lately. I really wanted to try a telecaster, but I just wasn't able to find one that I could really get use out of. I play all types of music - from John Mayer to Death, and I wasn't able to find one that really could suit most types I play - so I decided to just look for a guitar that I would enjoy playing.
Around Thanksgiving of last year - I decided to buy an LTD EC-1000 in silverburst. I'd always wanted to try one of these guitars, as I've wanted one for many years, but was never able to afford one in my teen years. Well I fell in love with that guitar -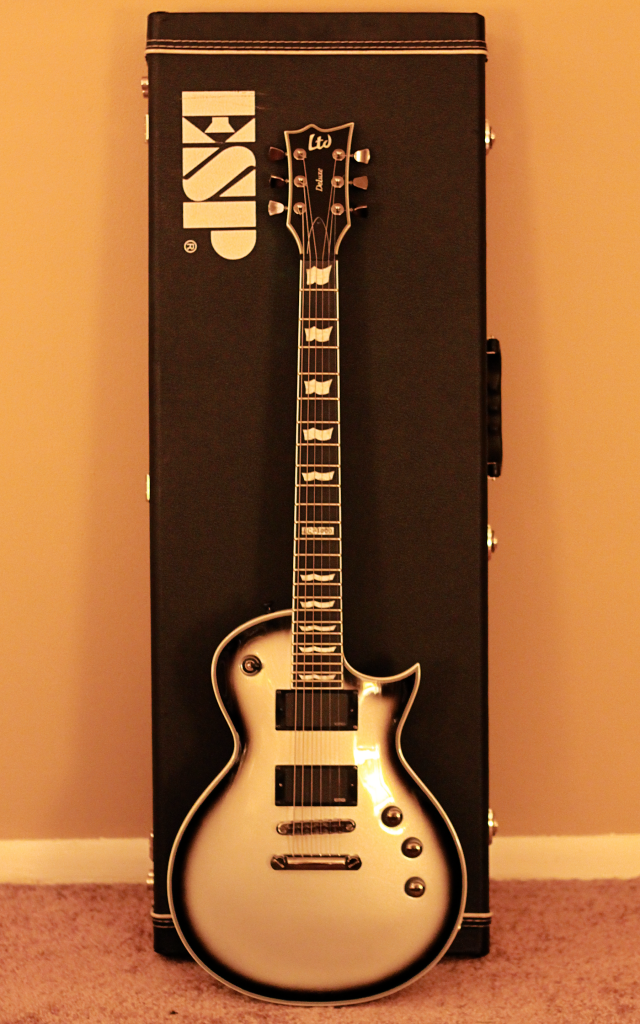 I hardly put it down, and I love the way it plays. Its light, and really easy to play. I would go as far as to say - its a near perfect playing guitar. I enjoyed it so much, that I decided to be on the lookout for another one. I could never imagine buying 2 of the same model guitars, but i loved that guitar so much, I didn't care.
I was in Guitar Center looking at guitar center during their Memorial Day sale. I was looking for one of these in black - with the gold hardware. They had one in VINTAGE black, but I didn't care for the finish. I then saw this beauty up on the very top rack.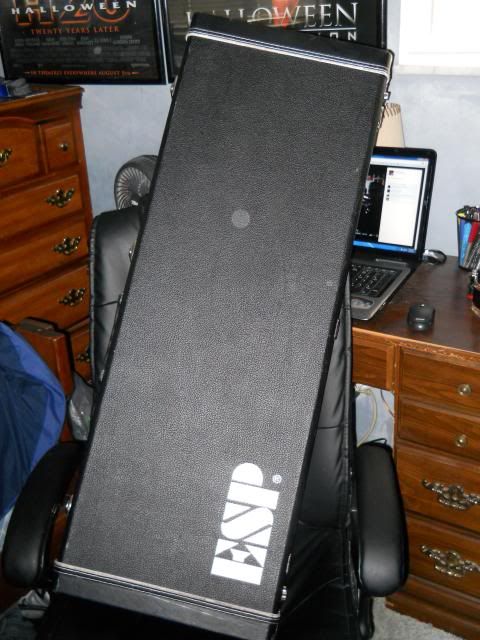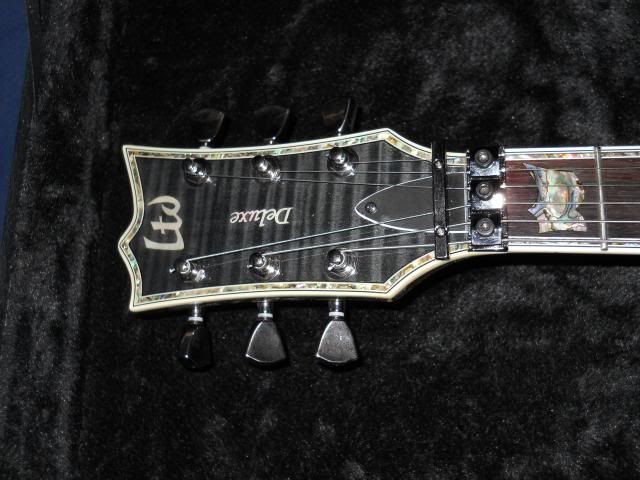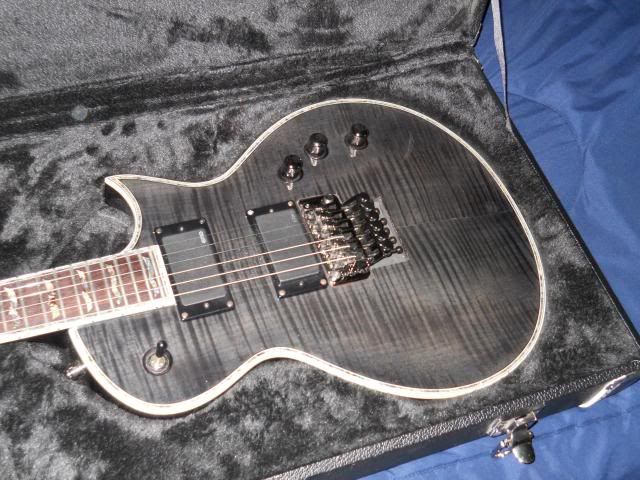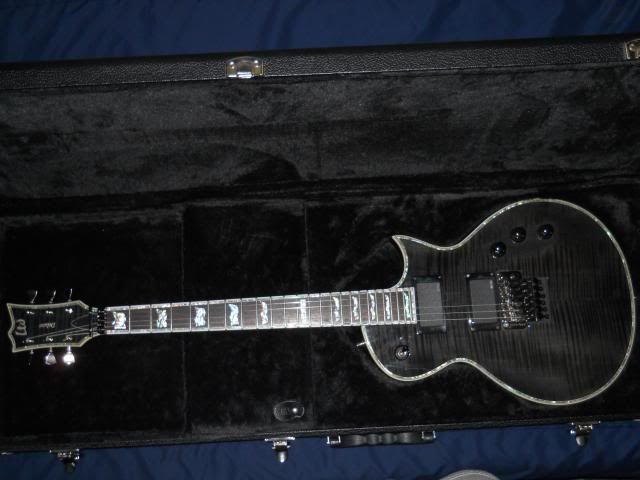 It's an EC-1000FR, it trans black. The first thing I noticed about this guitar was how HEAVY it is. I feels like it weighs nearly TWICE what my other EC does. I was really surprised. I played it for about an hour in the store, trying anything and everything on it. I knew I had to have it. So I brought it home, blocked off the trem, reset everything back up correctly and played it through my own setup. I LOVE this guitar. So worth the price I was able to get it for ($650 w/case). It's a used guitar, and it has some finish issues with it, but I still couldn't pass it up. This is the 3rd LTD deluxe I've owned over the years, and I'm always impressed with how they play. It has the EMG 81/60 set in it. 24.75 inch, 24 fret scale. It has an original floyd rose, which I've never used before. It came with everything it originally came with, all allen keys, case keys, and the whammy bar. Pretty unusual when buying a used guitar like this. It sounds great! Really great for metal as you would imagine. It plays just as good as the other one I have. Great neck profile, easy to play, and it sounds great.
If anybody else has one of these guitars - feel free to post them!
Thanks for looking!
Hah! Another one like me. Lets shake hands brother.
That guitars a beauty. Although I haven't seen a heavy EC model before O.o
Hah! Another one like me. Lets shake hands brother.
That guitars a beauty. Although I haven't seen a heavy EC model before O.o
This is only the 3rd EC-1000 I've ever played. And the first two (one of them I own) were pretty similar in weight. But this thing is heavy! I'm really surprised!
These are awesome guitars - as you seem to know!


Join date: Nov 2009
690

IQ
EC-1000 club!
At that price, and with what came with it, I don't think it was used. It was probably sale/clearance, I would think. But you would know better than me.

HNGD!

Join date: Nov 2007
470

IQ
Nice EC bro.

HNGD

Solid guitar.
I miss my Silverburst

HNGD!!!

Thanks for the kind words guys! These guitars are really awesome - especially for the price the used ones go for! I haven't played a bad one yet!
Sweet! Love TransBlack.



Join date: Apr 2012
70

IQ

Join date: May 2006
160

IQ
Good looking guitar, man!
Thanks guys! It's awesome! I haven't put it down since I brought it home!