NGD: (used)LTD Content

Join date: Aug 2010
92

IQ
I was happy to get a call from my mother today after my last college class of the day let out. Said my guitar was delivered and is laying on my bed...needless to say I drove 60 mph most of the 40 miles home to find this:
Once again they used an old box to put the guitar in confusing me at first sight.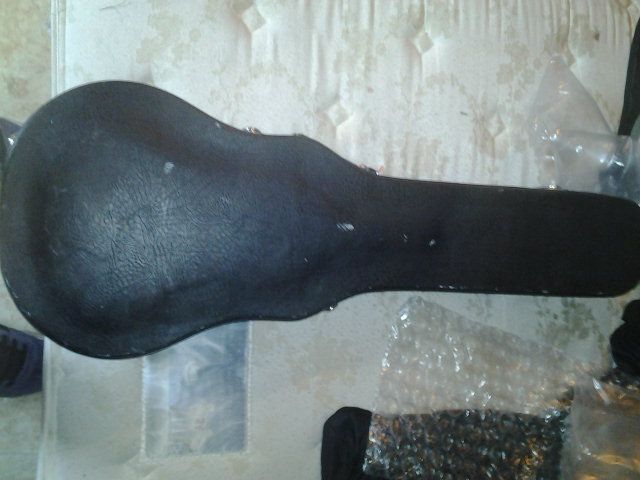 This was probably the biggest surprise of the day. It said nothing about it coming with a hs case, was very pleased with that.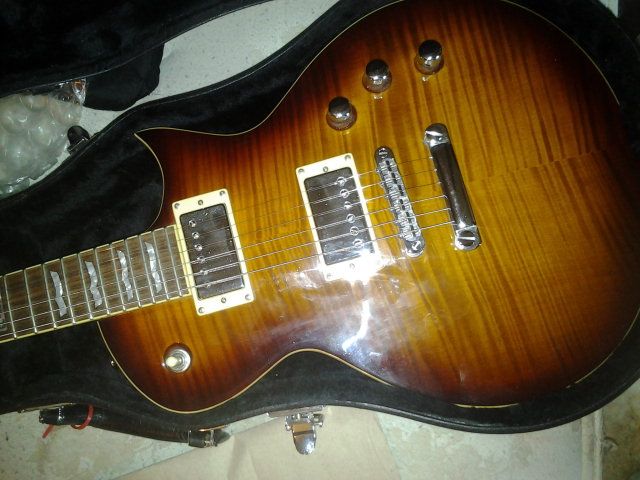 Now a family shot: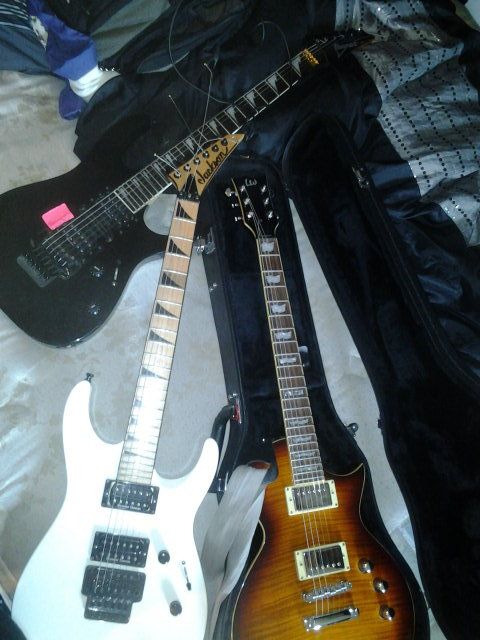 It's an ESP LTD EC 400VF 2007 or 2008.
It's made in Korea, has a JB(bridge) and a 59 in the neck.
Has a absolutely beautiful finish. Not many scratches at all pretty much your average buckle rash. Came with brand new strings on it. A wonderful buy I must say. Fantastic playability, once I picked it up I didn't drop it for atleast an hour. My only issue with it is with my small and meaty fingers it's rather difficult at this moment to play the 20-22 frets, but I'm hoping with time that will change as I get use to it. Never played a Les Paul shaped guitar before but I actually rather like it. I'm normally more of a super strat sorta guy.
Total price: $335
The listing on GC said nothing about a hs case with it so for this guitar+a hsc for only 335 total is a hell of a buy to me.
Very nice.
These are great guitars

HNGD

Awesome!
HNGD!!

Very cool! I just bought my second EC-1000. The EC series are near perfect guitars in my opinion!

Happy NGD!
Nice guitar! Those Ec models are amazing especially the 400 and 1000 series. Happy NGD!!!!

Join date: Oct 2012
50

IQ
Hot. I like those EC and Viper high-end models.