Fender Hot Rod Deville Grille MOd
The other day I was just playing and I looked over at the Deville and thought "Man, I'm really tired of all this silver grille mess... So, that night, I disassembled the the amp, took off the baffle-board and went to town.
This is the result.
I guess I'm happy with it, even though I got impatient at 4am and some of it looks a little harsh.
I'm pretty sure, eventually, I'll just get some more cloth and rewrap it. But, until then... Be a man with some plaid.
There's a "Champagne Burst" gold color in there, too, but you can't see it that well in the picture. In person, it really pops out.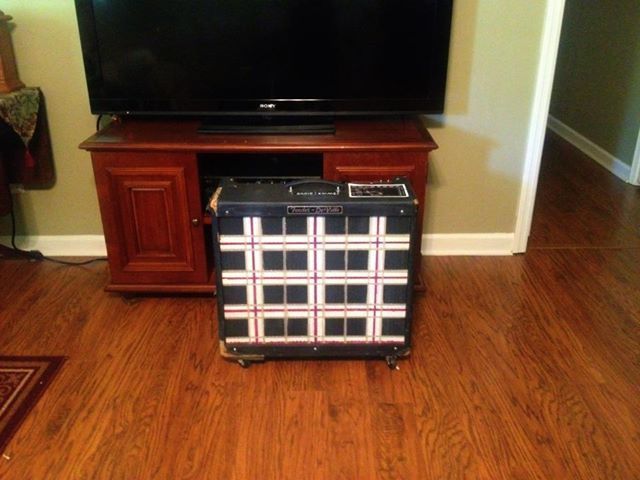 I like it, that's a cool plaid you used.