NGD - Oceancaster
No messin', straight to porn.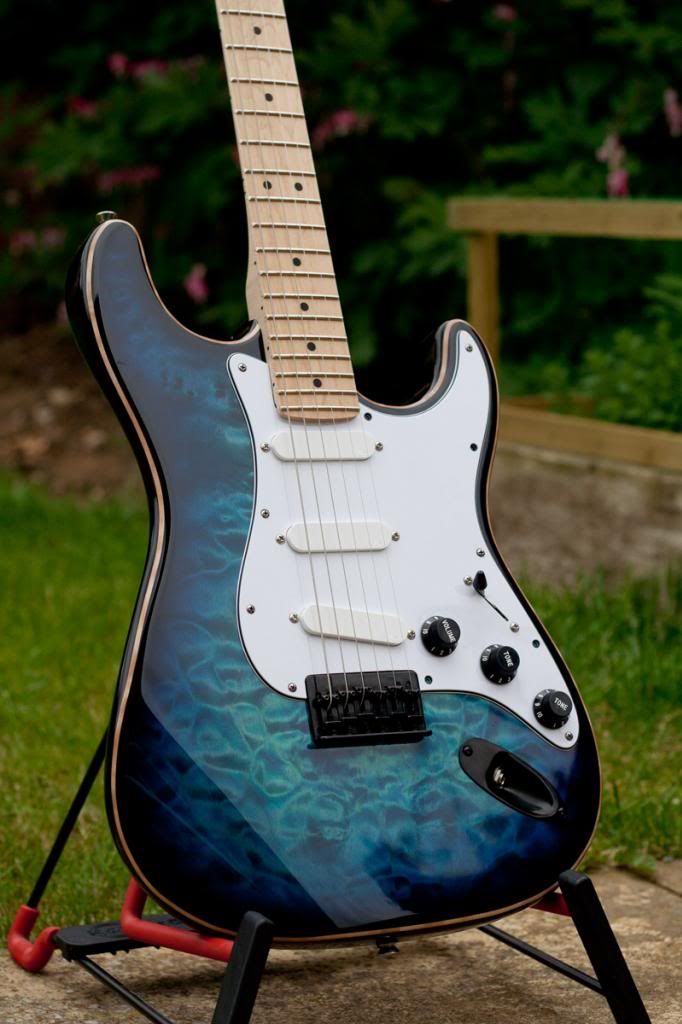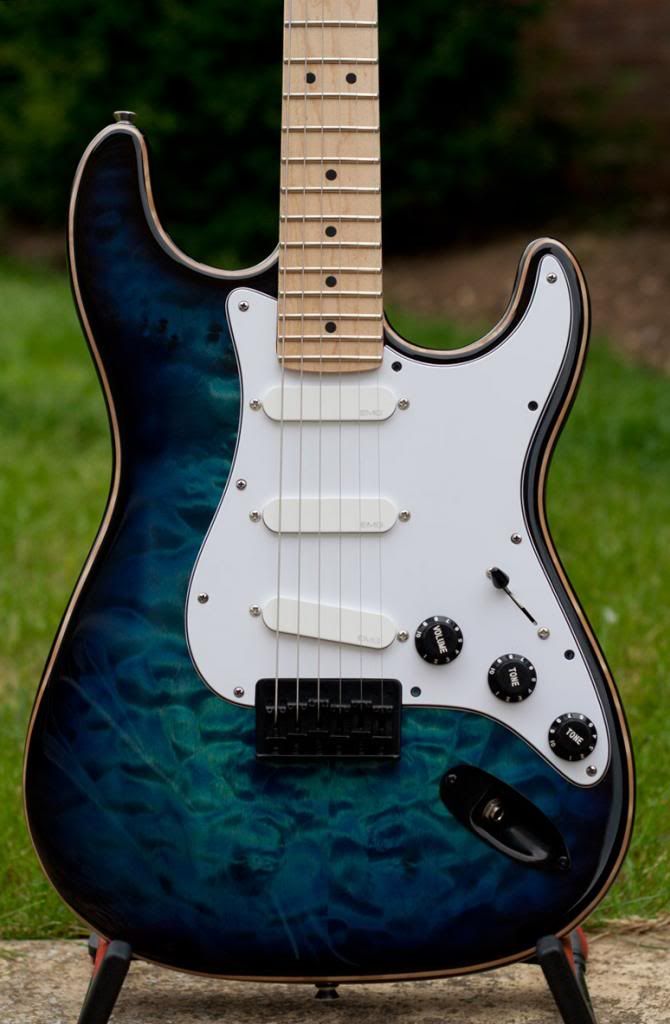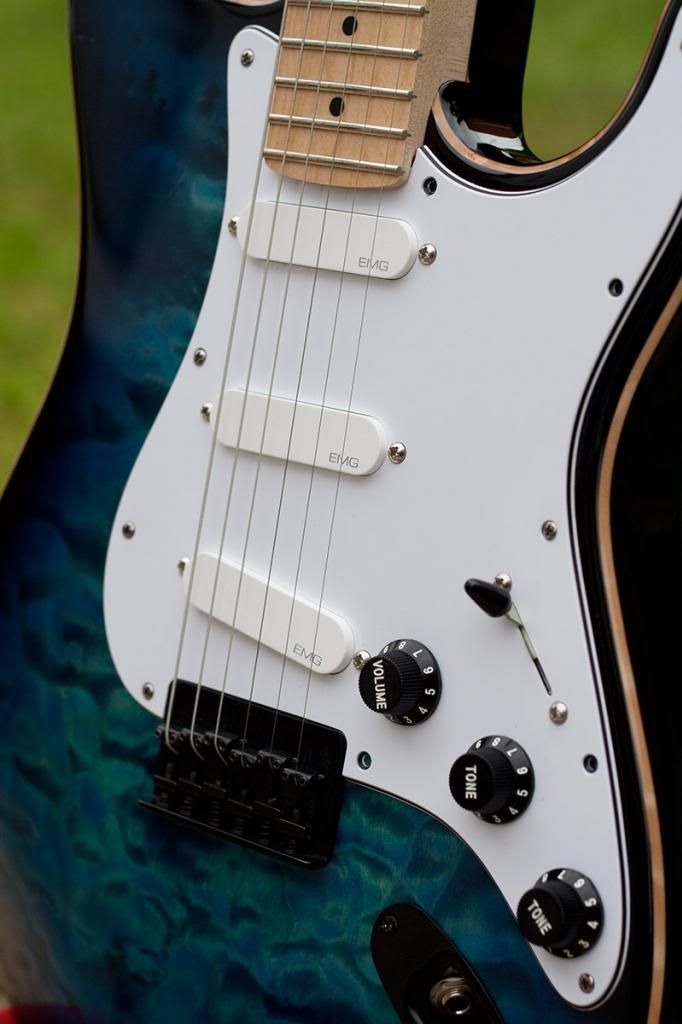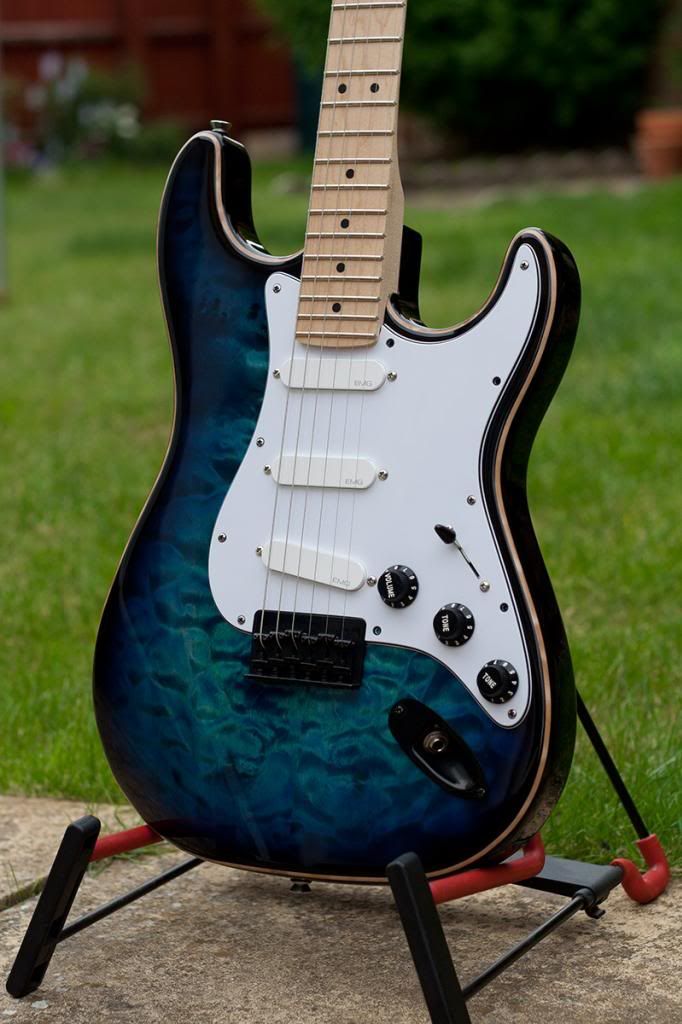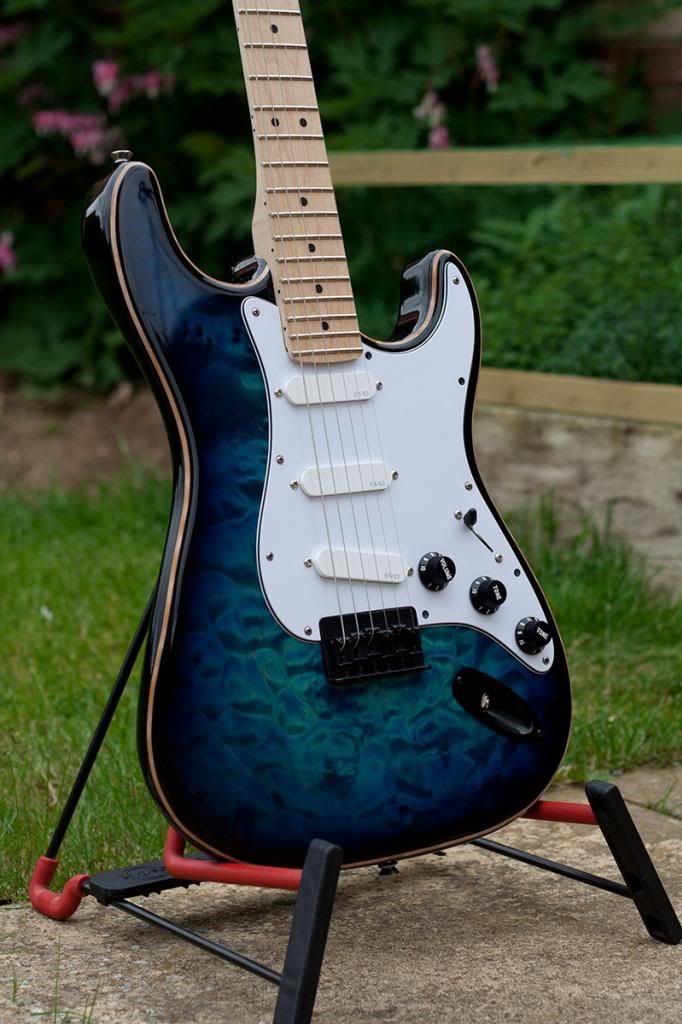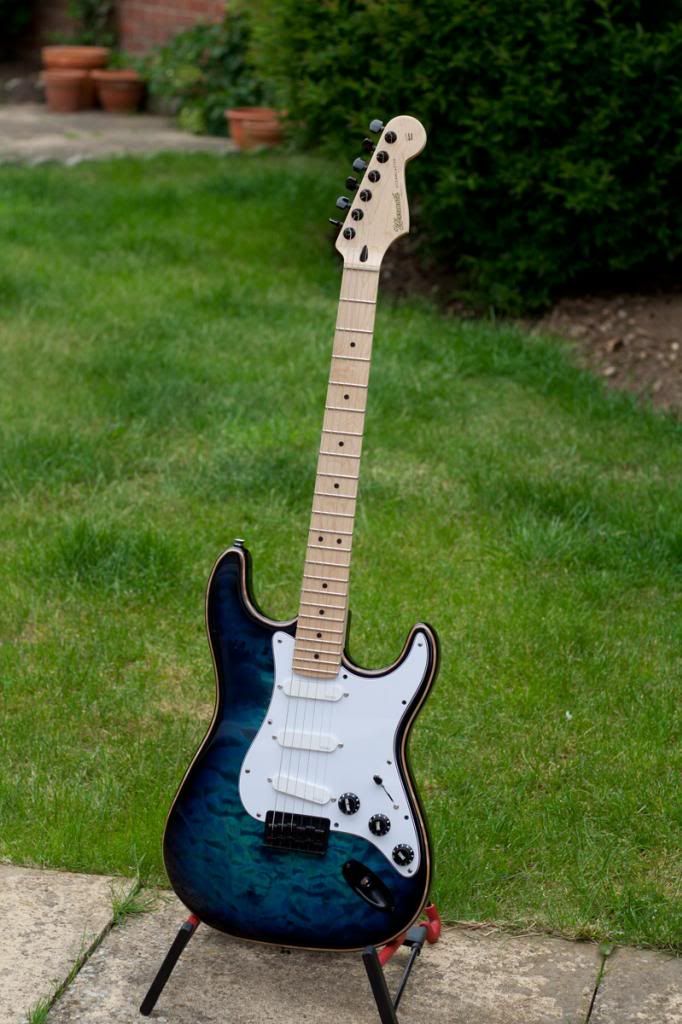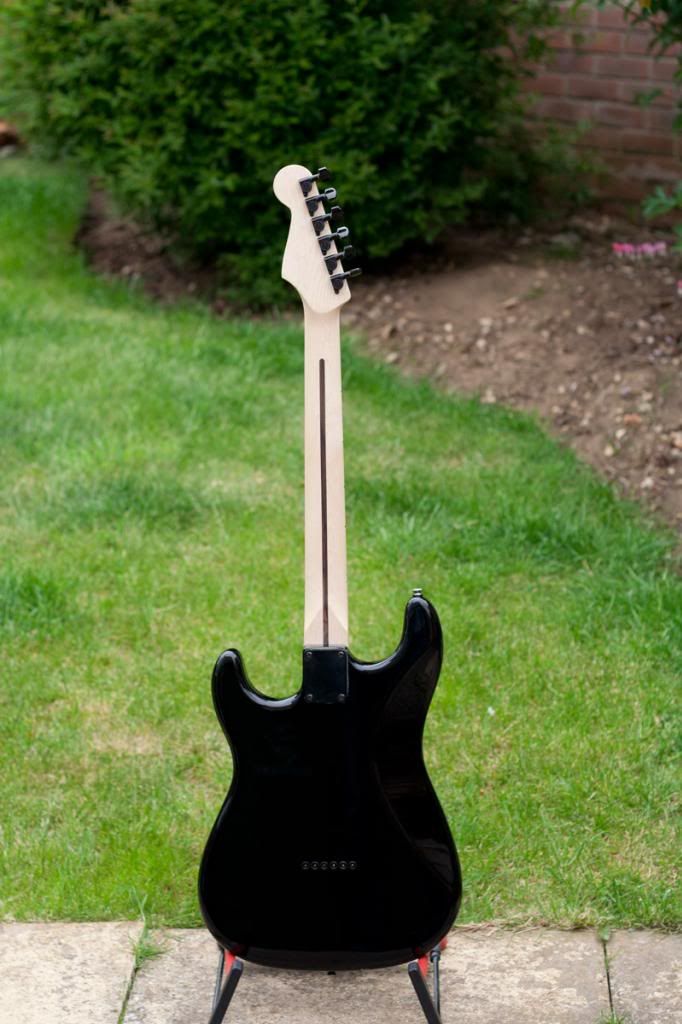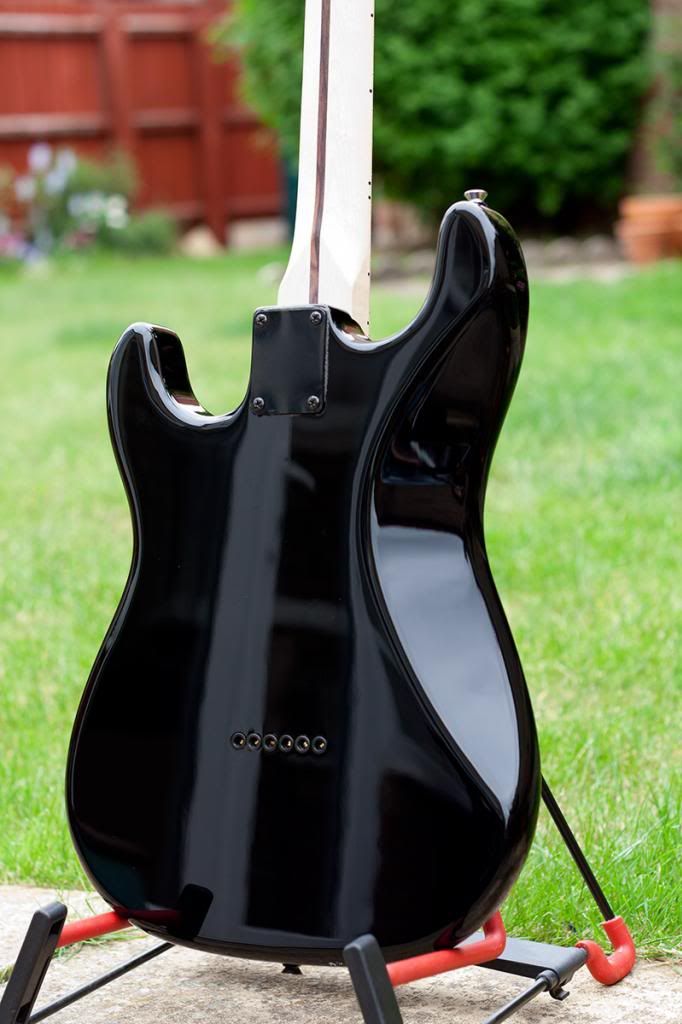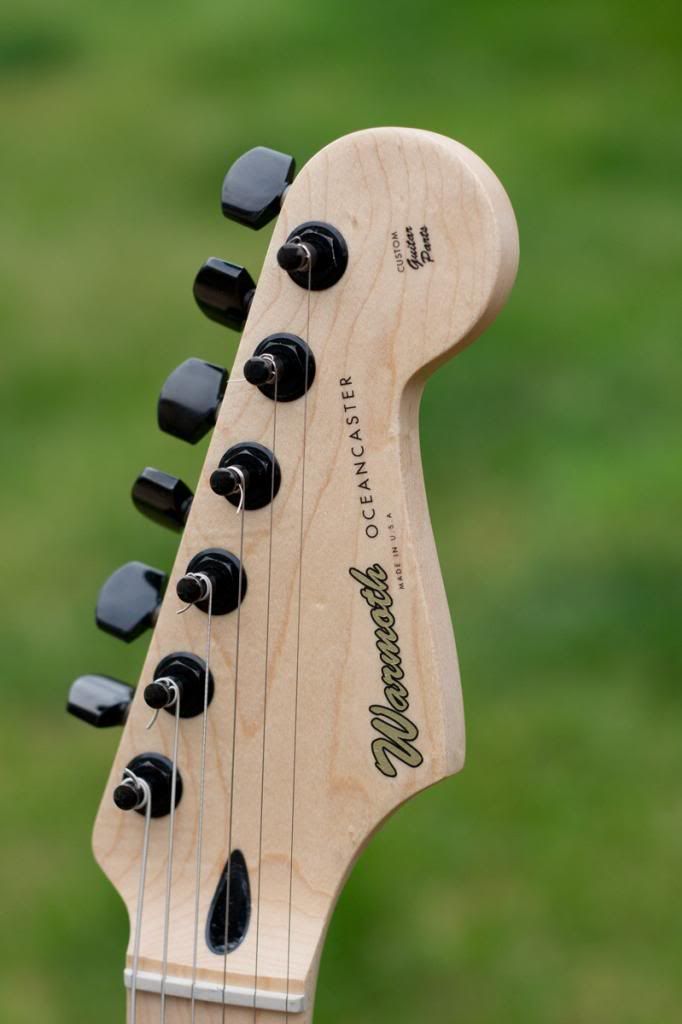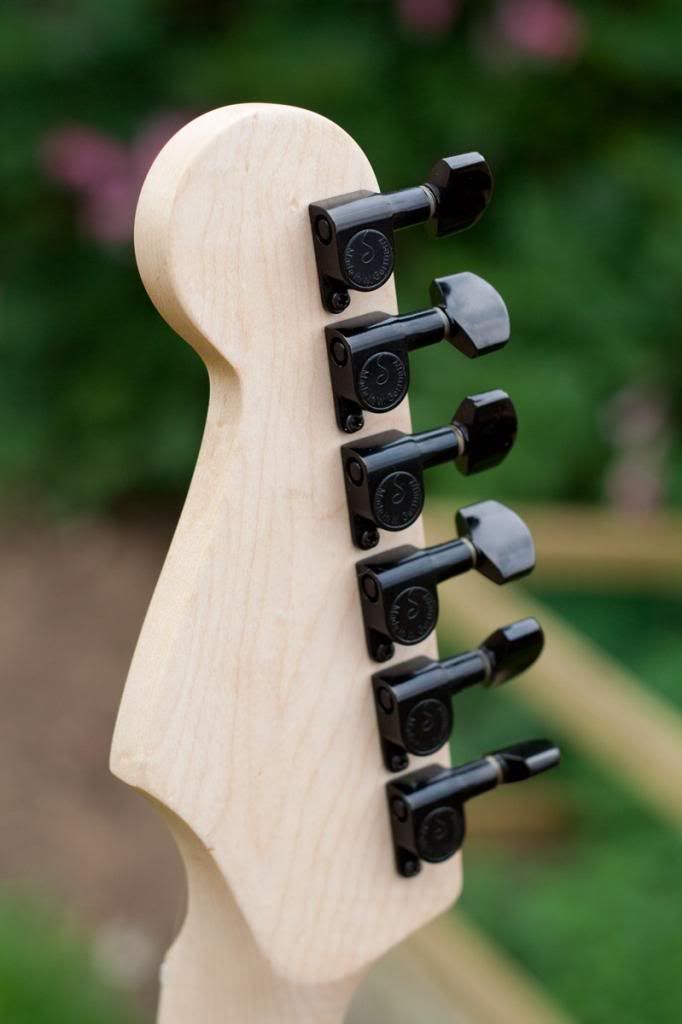 Just finished putting this beauty together yesterday. She's a Warmoth bodied (bought from a great guy "SmithShred" over at SS.org), Mighty Mite necked, Jumbo fretted, Schaller tunered, EMG rocking piece of perfection.
I'm absolutely over the moon with this guitar, it has everything that my dream Strat should have: maple neck, noiseless pickups, jumbo frets and a classy figured top.
Not sure what the body wood is (will get the scales out later and have a guesstimate from that), but the top is obviously a gorgeous matched maple cap. Famous Warmoth quality, no issues, great quality all round. Fixed bridge, no trem.
The Mighty Mite neck I bought for this guitar is superb. I think its a model MM2928, in case anyone's interested. Comes with 22 frets, black dot board and side inlays and a SUPERB satin poly finish. Seriously, this is just ridiculous, its so fast I swear I'm in danger of sliding past the end of the headstock and bitchslapping any adjacent furniture. I am never playing a gloss neck ever again.
Custom decal is from the great guys at Rothko and Frost, superb quality and looks the business with a couple coats of satin poly over the top.
The pickups are EMG's S model, which so far I am totally happy with. They're obviously not your classic vintage strat pickups, but all the famous tones are there and I love noiseless singles. I will probably keep them in, but as is the way with pickups, never say never. Being noiseless they play very nicely with high gain stuff, which is great.
Having come very close to splashing out on a mint 80s Strat Plus a few weeks ago, I am so glad I didn't.
Only thing remaining is to buy some more scratchplate screws and a couple of string trees.
Last edited by Wesbanez at Jun 9, 2013,