The thread for custom projects!
Maybe this will be stickied or something, I haven't seen something like it pop up. But I think this would be a good place for the Do It Yourselfers to share some of the projects they've worked on. It may inspire someone else to start up a project, and it could be a good place to share tips and information of that nature.
So without further ado:
This was a MIM jazz bass V I did earlier in the year. Fairly simple, I stripped off the black finish with a heat gun, then sanded the body down and finished it with a few coats of poly. Besides being more physically appealing, it had small effects on the weight and overall tone of the bass.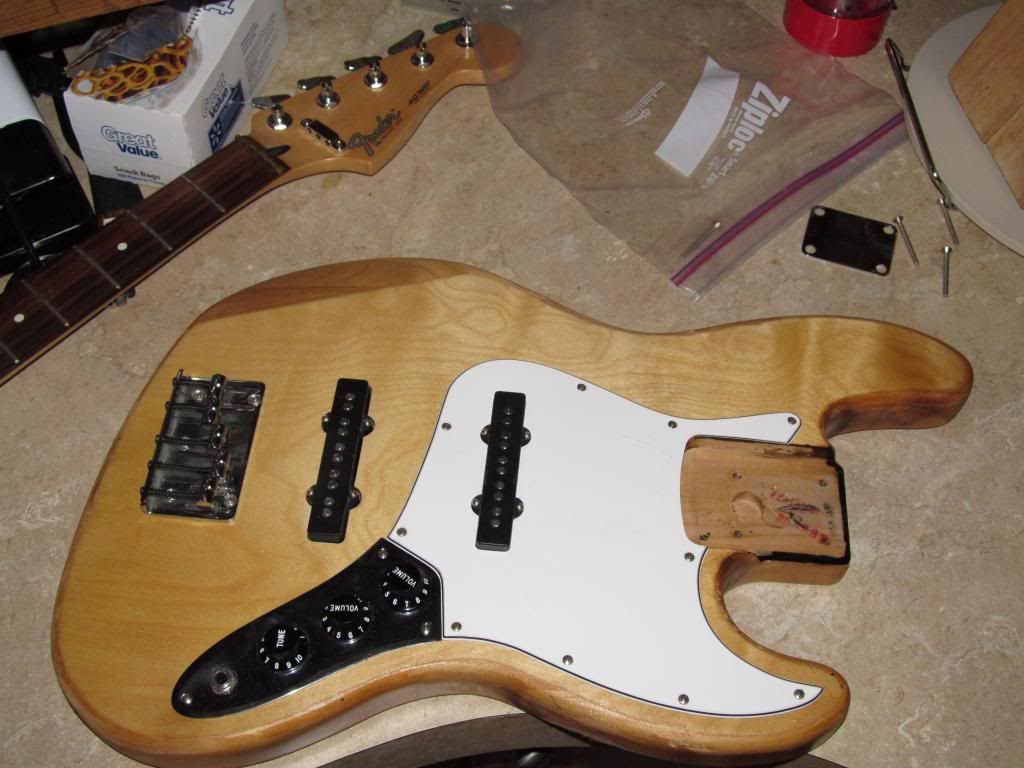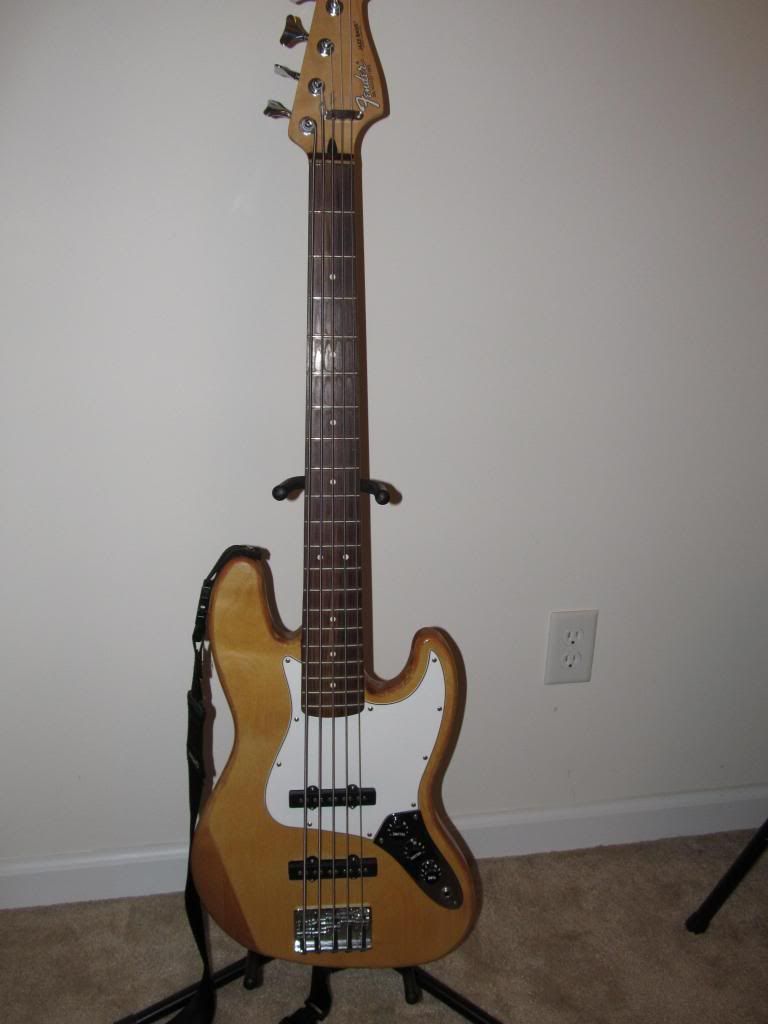 This is a little mini-stack I've thrown together in the past couple of months. The cab is a Sunn 1x15. It was originally black tolex and grill. I tore off the tolex, sanded down the adhesive, and stained the wood finish. Then, I replaced the black grill cloth with some tweed-like material. The head was an Ampeg SVT 350 I got as a freebie in a trade last year. I was planning on doing the same stain, however I found out the Ampeg is made out of particle board pretty quickly. I work as a graphic designer at a sign shop, so I used company time to print some wood-grain onto mac tac vinyl (the kind of stuff they use on car-wraps). Then, the grill cloth was covered with burlap.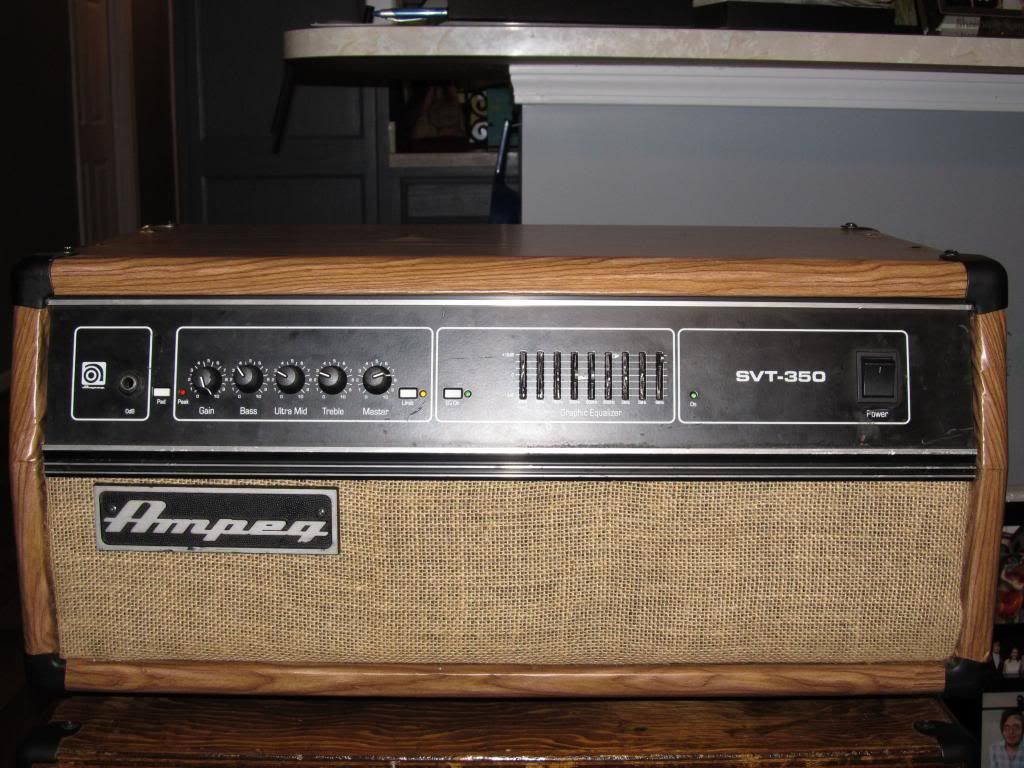 What's everyone else been working on?