Help identifying Cab/Speakers
I'm looking at buying myself a 4x12 of some sort and stumbled upon this but I'm having a hard time figuring out what specifically it is.
What I'm really wanting to know is what speakers it has in it. There's 4 100 watt speakers in there and from what I've heard they could either be Carvin's own 100 watt speakers or Celestions. To my knowledge though, Celestion makes 2 different 100 watt speakers.
I've managed to narrow it down a bit but I'm hoping someone here may have had experience with these and might know what's in them and also what model it is.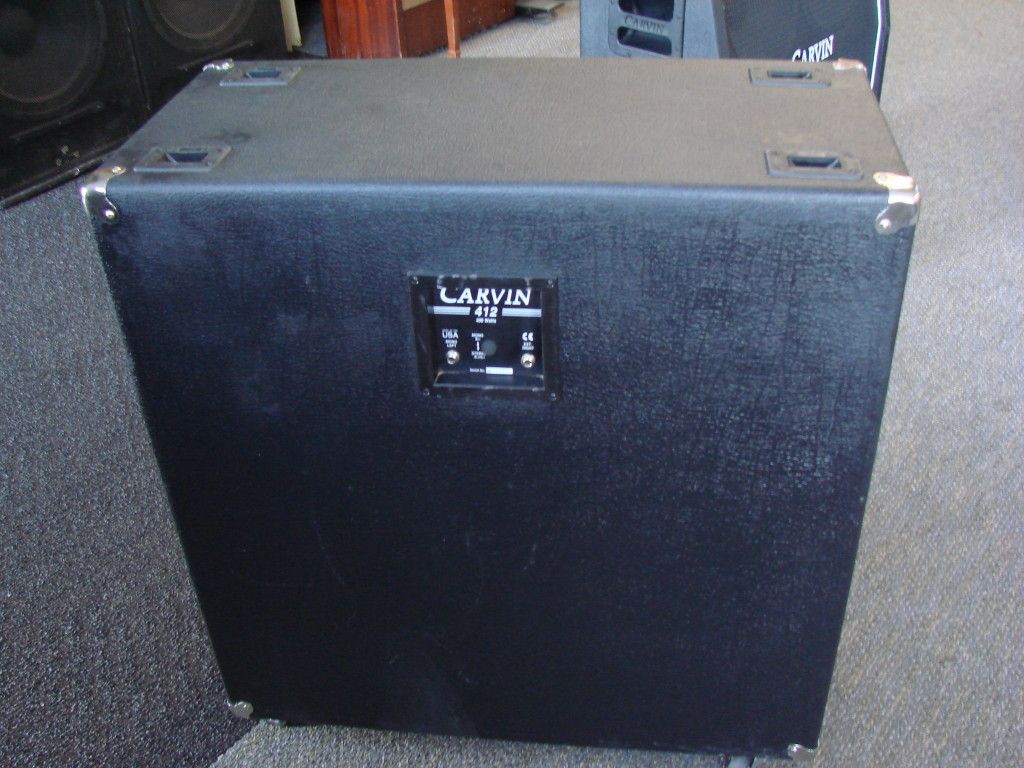 Join date: Feb 2011
320

IQ
That has Carvin speakers in it. As far as I know Carvin has never used the Celestion G12T100 or the K100 in anything.

But the Carvin 12" speakers are 100 watts
Hmm, that's too bad.

How would they compare to the Celestion G12s? I like a good metal tone but I also like a nice clean tone just as much.

Join date: Feb 2011
320

IQ
The Carvin speakers are mediocre.
Well thanks for the info. I guess I wont be getting that one then.


Join date: Oct 2007
250

IQ
you'd need to actually pull off the grill and unscrew one of the speakers to identify it. but most likely they do have carvin speakers in them.