MXR EVH Phase 90 - FS/T - UK
Dunlop MXR Phase 90, Eddie Van Halen edition Phase shifter pedal!
We've all heard its classic sound all over the first Van Halen album.
One knob for speed.
One knob for 'script' (basically adjusts the depth/tone).
Can go anywhere from a slow swoosh to psychedelic-underwater-lazer-gun-sounds.
I really like it for funky rhythm playing, or instant David Gilmour on lead tones.
Selling because i really just don't use it much anymore, so it's just gathering dust.
I'd rather it go to a good home which would appreciate it!
Good condition, with only minor chipping to the paintwork on the underside (didn't come with those handy rubber feet).
Never gigged.
Open to offers and trades.
Will meet in person in Southwest/Central London, or post it to the UK.
Includes box and a rubber knob cover (not as dirty as it sounds).
Feel free to try it out if you want.
Cheers for checking it out!
PM me, or send an email to:
jay.king-91@hotmail.com
Much love x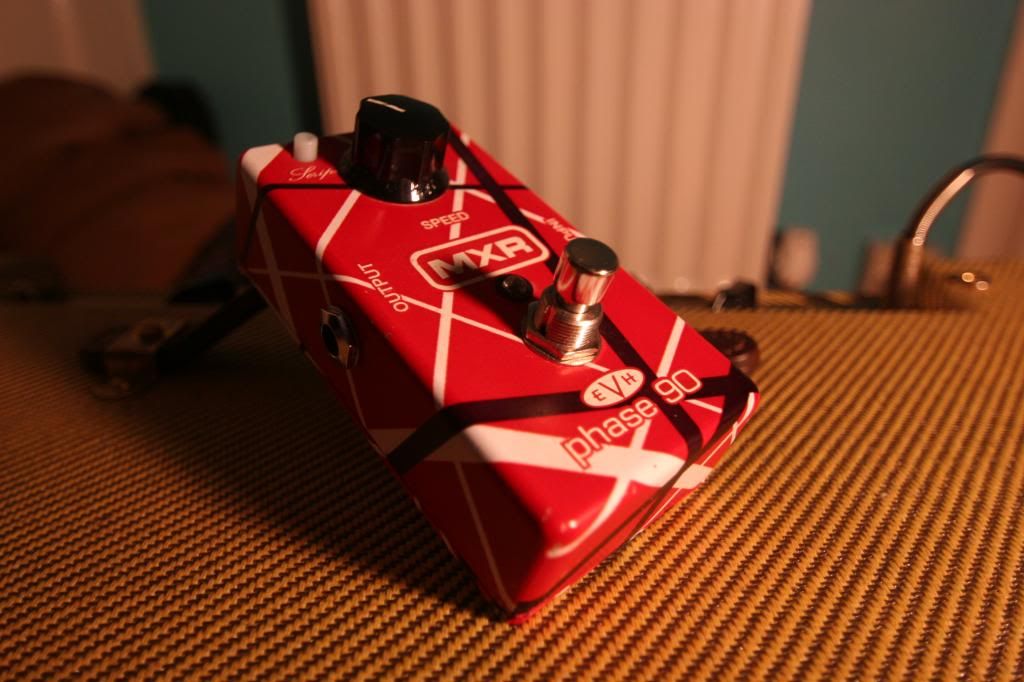 Forgot to post the price! Smooth, it's been a long week...

Let's start the bidding at £70!