NGD. Charvel content!

Join date: Jan 2011
30

IQ
After looking for an LP style guitar forever, I couldn't decide on whether or not I thought I would like an ESP EC 1000 for it's weight and sound. So I decided to see if i could find one in the next town over. I came home with this: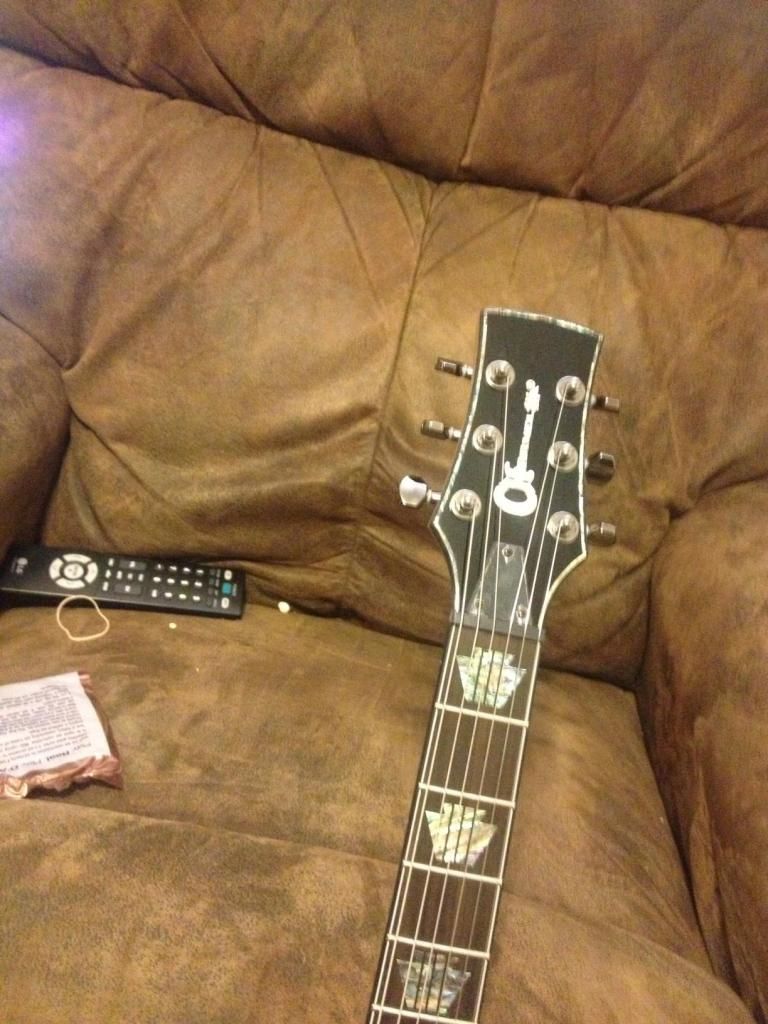 (Will do more pics upon request)
A Charvel Desolation! (DS-1)
REVIEW:
Starting off, I played 4 other LP styles before I came to this one, including another Charvel. What really set it apart is is playability (I'll get to the price later!) It has incredibly low action - about 1mm - at the 12th fret, and no buzz. It has 24 frets as well. Another thing that sets it apart from the rest is the Seymour Duncan Blackouts- they have an exceptional amount of gain (I didn't even need a boost). I have to dial the knobs back a tad to make things a bit clearer sometimes. They do sound a bit sterile for cleans, but I have other guitars for that. They push great metal and rock tones. The tones I get are a little bit beefier than that of a superstrat, but it still isn't full on LP. The neck isn't as thin as my ibby, but it's not a baseball bat by far. It appears to be a satin neck too - no color finishing whatsoever. It also has Charvel locking tuners - they work wonderfully. IMO, this guitar could probably take on an EC-1000.
Maybe I just got lucky and found a nice one. I heard some pretty bad things about Charvel's QC. But I think this will be a permanent addition to my guitar arsenal. I give it a 9.5/10. The only other thing I want in a guitar is a flamed maple see-thru finish, and that really would have topped this off.
Oh yeah, the price! $349! New With a case! It had been sitting in the store, which is a pawn shop/music store kinda deal, since sometime 2012 it looks like. That was when it was set up anyways
Last edited by CowpokeFromHell at Jul 21, 2013,