NAD and a problem
So today I traded my old Traynor YCS100H for a Fender "Twin Amp."
I know the reviews of most "experts" say that it's a terrible amp; it might be, but I sold my Vaders and no have any cabinets so the Traynor just sat and sat and sat and never got played. So, to me, I just basically gained an extra amp - to at least leave somewhere to always be available.
After I figure out what's wrong with I'm going to A/B it with my beloved Deville. (Another amp that people don't like, compared to others, but I swear there's something special about mine that makes it sound beautiful.
Anyways, the amp, cosmetically, is in great shape. EXCEPT the guy took of the wheels and installed some cheap handles on the side. The handles do work, but they're tacky. I know, they're on the side and their "just handles, but, you know. Luckily I have some casters I can throw on it. I'm also thinking about installing some small recessed handles and taking off the ones installed.
Anyways, I plugged into the amp and it's pretty noisy. Even without a cable in the input, it sounds the same.
The sound sounds like someone took a old Boss DS-1 and left it on. Even the clean channel. There's just this gainy static that sits over the amp.
Any thoughts?
Oh, here are some pictures, if you're interested.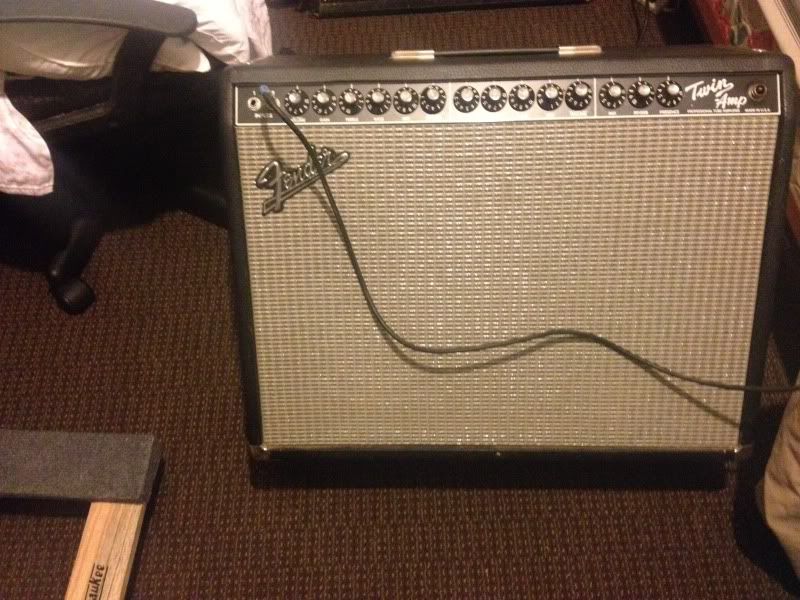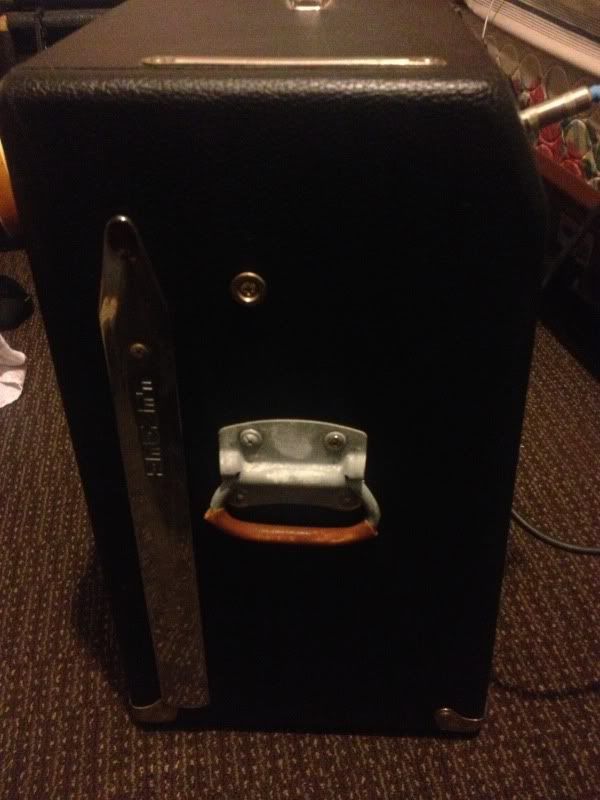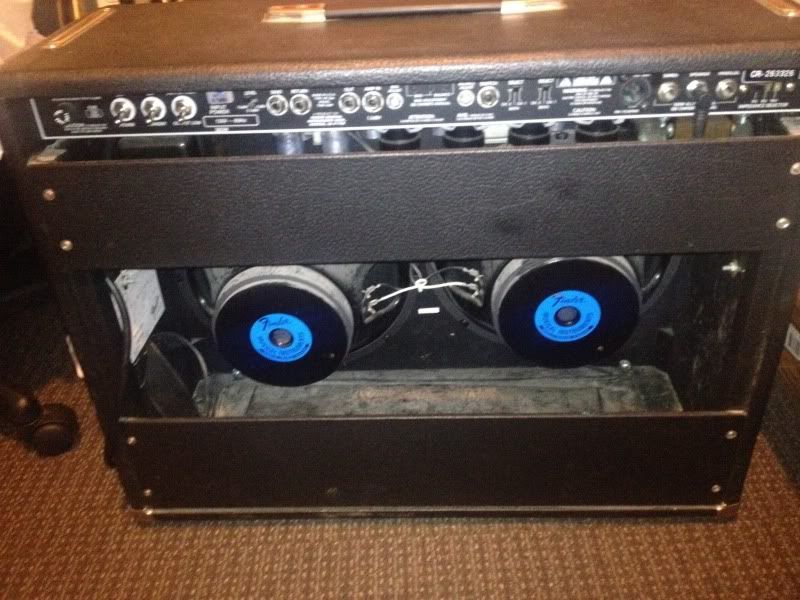 Did you test it when you traded for it? I wouldn't have done so if I heard that kind of noise.

I'll let some tech guys chime in on this, but I would take it to a tech if you're unsure.

Join date: Feb 2011
320

IQ
Get some new pre-amp tubes
HNAD! I gotta agree with you, those handles are pretty horrible aesthetically.

Is that the "evil" twin?
Oh, totally missed it was tube.

Definitely, grab some new tubes and try them out. You should have spares anyway.

Join date: Feb 2011
320

IQ
HNAD! I gotta agree with you, those handles are pretty horrible aesthetically.

Is that the "evil" twin?
No the Evil Twin was the red knobbed one from the late 80's-early 90's if I recall correctly.
Yeah, I have some tubes I can use... However, not that many! This thing has 8 pre and 4 power tubes. Well, I don't guess all of them are pre, but they are 12ax7s
I thought about the tubes, but my grandmother is staying with me and she's pretty old. Ha.
I just had enough time to plug it in and make sure it at least turns on.

I didn't get to try it.
My father has been in a hospital 2 and a half hours away for the past four months. Anyways, I was going down to spend the day with him and looked on Craigslist for that city and saw they were searching for a trade.
Since I had been trying to trade or sale the Traynor for about 6 months, I decided to give it a go. We met up at the hospital so neither of us got a chance to test out either amp.
You don't have to replace all 8 at once. Try replace them one by one with a working 12ax7 and try to find the faulty one.
Oh, yeah, I know. It was more of a sarcastic type thing? Maybe. I don't know how to explain the tone. Ha.
Regardless, thanks for the input.