can u tell if this is 2 or 4 conductor from these pics?
Ok... someone slapped in some gibson flying v pickups in my lp knockoff..however the bridge position doesnt seem to work. I was thinking of just replacing the entire wiring harness with something better(my thinking is, if 4 then I can toss in a jp wiring setup). Can anyone tell if my humbuckers are 2 or 4 conductor from the pics shown, do I have to yank out the pickups?
Thanks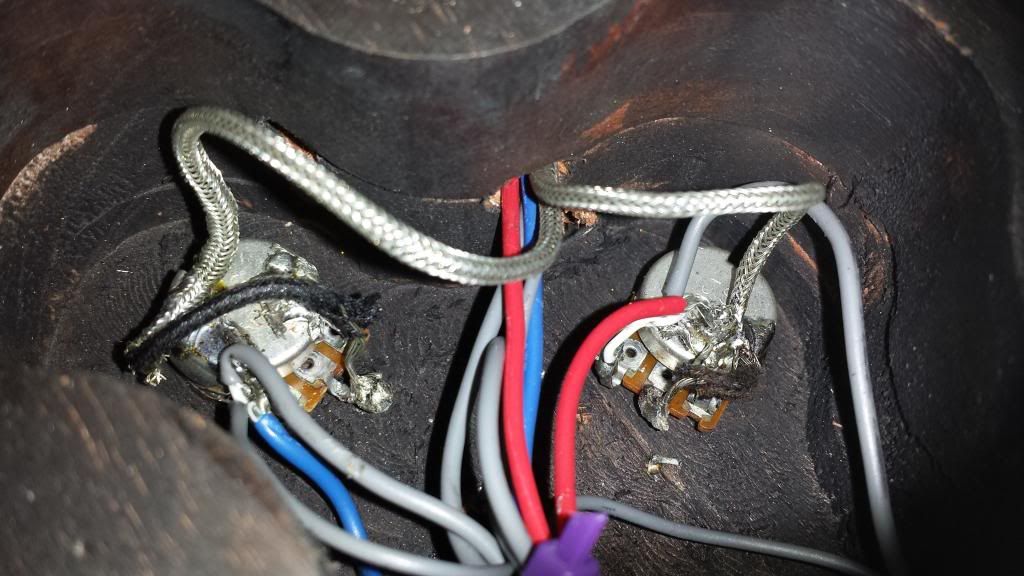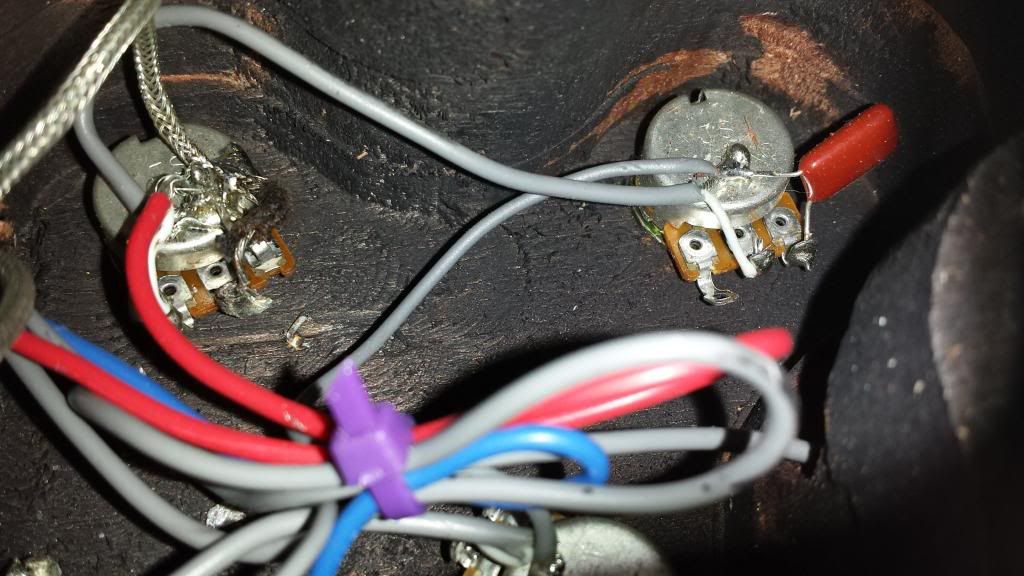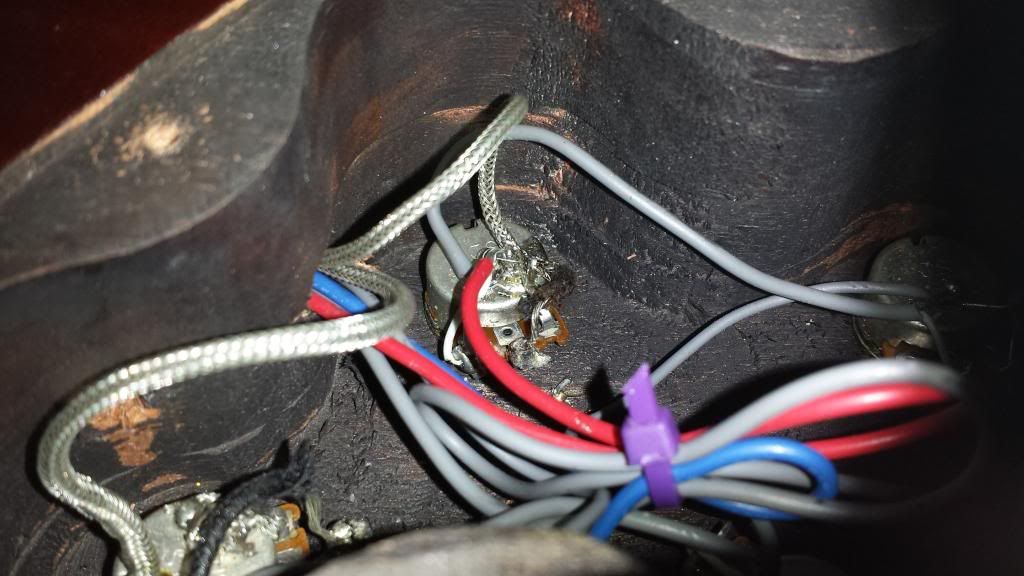 Those look like 2 conductor. I'm guessing the other wires (blue red and grey) are going to the selector switch up by the neck. Not sure, though.

Join date: Apr 2006
173

IQ
They're 2 conductor, but that's not stopping you from replacing them with 4 conductor pickups if you wish.
Thank you for the replies! I thought they were 2 but not sure.