B.C.Rich B.D.S.M.Pickups vs Wilkinson WHHB
Hallo guys.Before some weeks I received Wilkinson WHHB humbuckers with the idea to mod my crappy Westone LP XL 5.But now I have the opportunity to buy brand new B.C.Rich Warlock or ASM one.So,the Rich has B.D.S.M.and I have never heard neither of these pickups live.The guitars are both made of basswood.I play black or thrash metal.What would you say?To mod my guitar or to f**k it and buy B.C.Rich low class?
i suspect the wilkinsons might be better pickups, but they might not.

Join date: Jul 2013
30

IQ
Just buy a BC Rich, make sure not to get the cheapo's though. A pic of the Warlock NJ Deluxe I just got, the quality is excellent...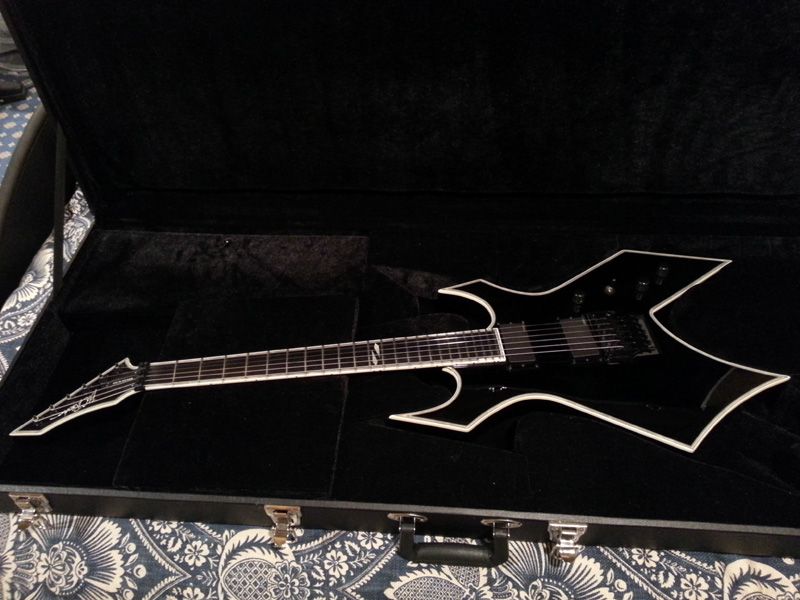 The Warlock/Warbeast poke my old man gut.....cant play them comfortably. That's why I got rid of my warbeast....I have no problem with my Biches or my mock.
Anyway BSDM s would be good for what you are doing. Just play them before you buy it. Pickups are just like guitars.....every one is a little different.
And I put a BSDM in my 83 Hondo HMR1 to get a "hot" pickup in it. Darn thing had a Dimarzio that sounded too airy and only ohmed out at 8. I didn't have any extra cash to spend on a pup at the time.
It works good for thrash, but that's about it. Picked up a uesd Dimarzio super3 last week .....that's going in at the next string change