NGD - Buzz Electronics Programmable TBP Looper With Midi - Review
Just received this new switcher from Buzz Electronics:
http://buzzelectronics.co.uk/index.php?route=product/product&path=80_81&product_id=113
I ordered mine with 2 additional outputs for my amps effects loop. 4 of the loops go before the amp, 4 of the loops go into the amps fx loop.
So far everything seems to be working as it should. I'll have a proper chance to test it tomorrow at rehearsal.
Simon at Buzz electronics was very helpful, responding to all emails within a few hours, even at 6PM on a Sunday!
The Looper was delivered 14 days after making Payment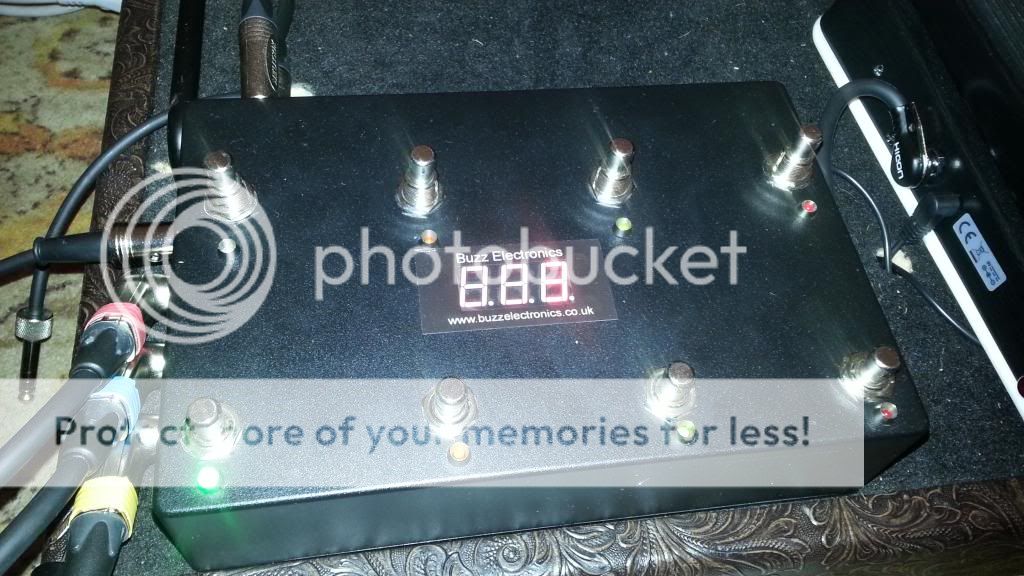 Only things bad to note so far is:
*one of the socket was a bit loose on the back
*I specified Led colors left to right: Green, Yellow, Orange, Red. But received: Green, Orange, Yellow, Red.
Visit aresaudio.com ;-)

Regards
Frank.
Last edited by francolok at Aug 22, 2013,