NGD Jackson

Join date: Sep 2011
1,262

IQ
found this on craigslist and traded a dinky pro and some cash for it.
ive seen this guitar before but never thought much of it, and have always hated the idea of a signature guitar. but for some reason I took a chance on if I would like it, wanted to try something new. ended up effin loving it. by far best guitar ive ever had, definately beats out my jackson slsmg and ec 1000t.
first off, this guitar is much prettier in person, and the bare mahogany neck feels very nice, it sucks to have paint on the neck. its has seymour duncan 59s, and both sound great in the bridge and neck, and the coil taps are a nice touch. extremely versatile which I am not use to, so ill be toying with this alot. overall best guitar ive ever owned. looks, sound, feel. everything about it.
oh its a jackson dominion if you havent guessed.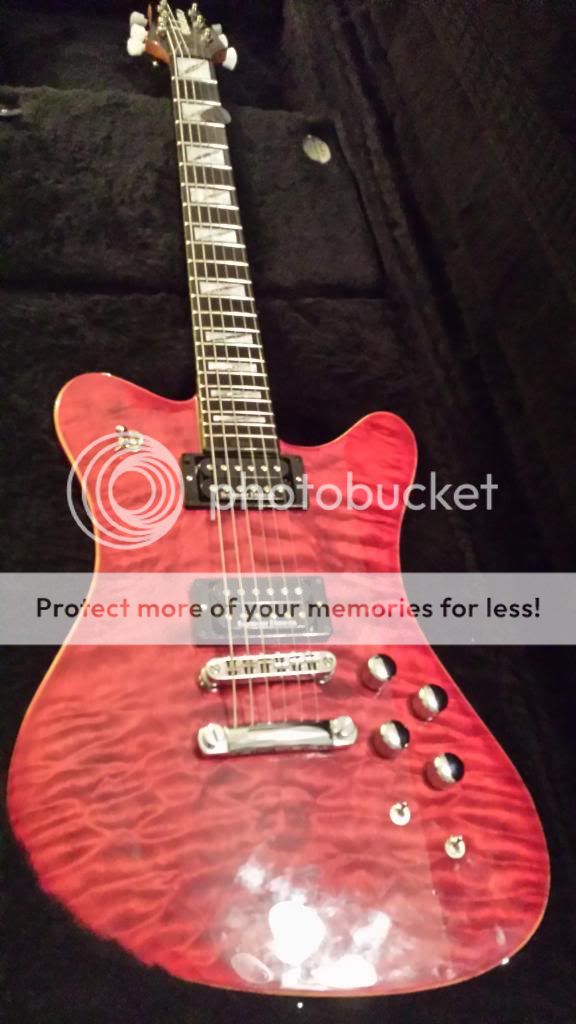 the