NGD - Woah.
Hello All -
I recently decided to trade in all my lower end stuff for some nicer instruments. Well, this is my latest (and probably last.... for a while) purchase. I have seen this guitar several times before, and I gawked over it everytime. Well I decided to finally bite the bullet today and get one.
Here are a series of dramatic shots until the big reveal....
You know when there's a case so nice, you can only imagine whats inside it? We'll thats what I think when I see this case.
Hmmmm.....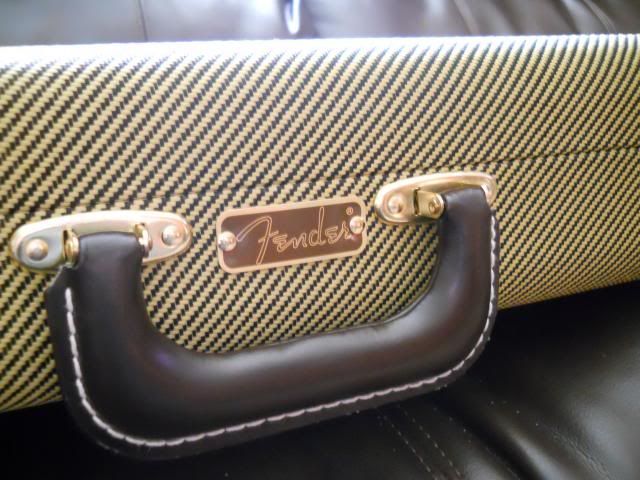 Any idea?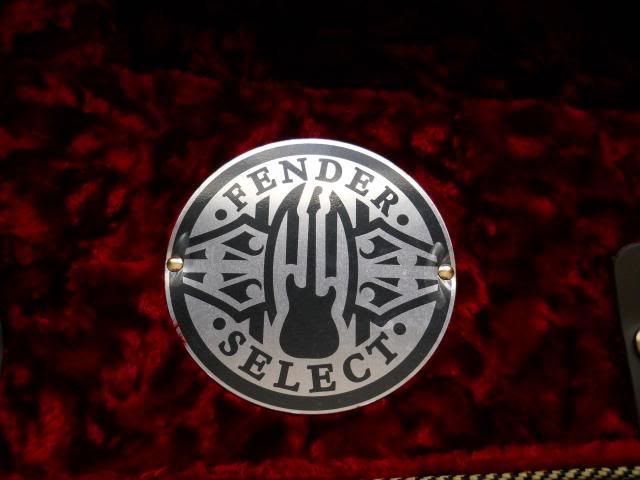 Birds eye maple anybody?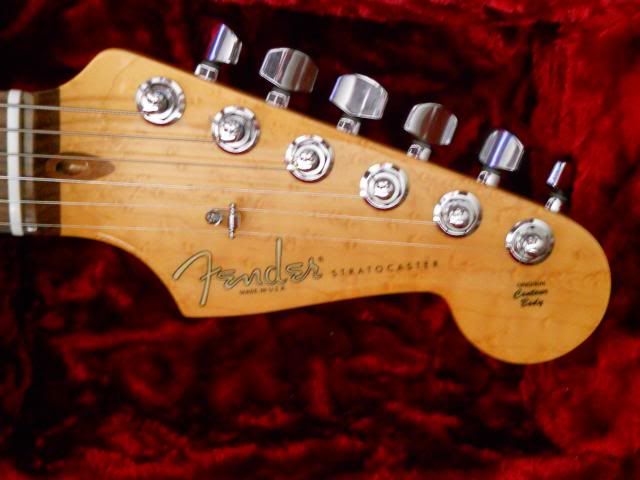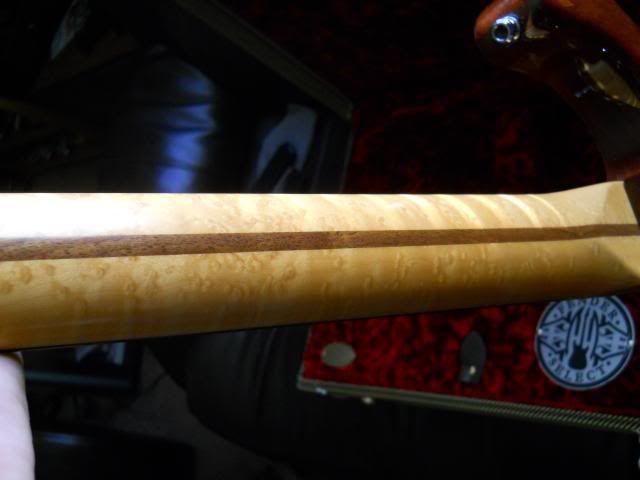 The big reveal!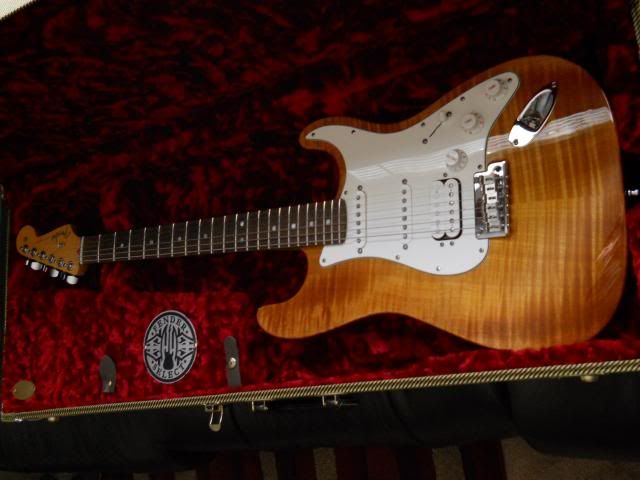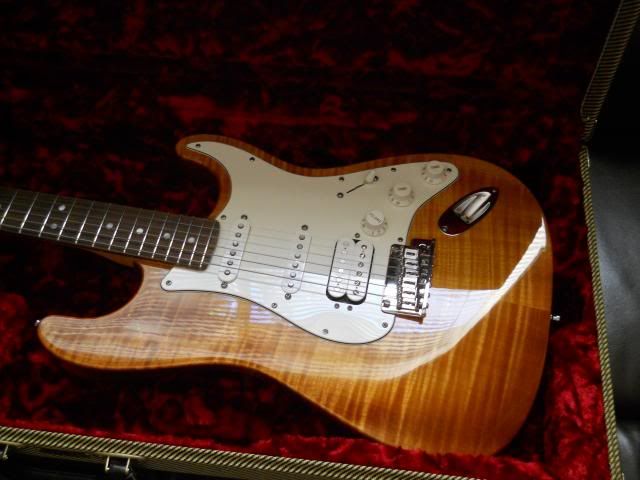 There it is! A Fender Select HSS strat in Antique Burst. Honestly - this is the MOST beautiful strat I have ever seen. I've thought that since I've laid eyes on it.
The pickups in this bad boy are fender select pickups. No model names for what I can find, almost as if they were specifically made for this guitar. Which is what the tag said also. I played an American Deluxe HSS side by side to this one, and not only is this one miles more beautiful, but it SOUNDS so much better. These pickups are phenomenal. They are SUPER clear sounding. Really great clean tones, and distorted tones. The humbucker is awesome. You could easily cover hard rock on this guitar with its fat sound. Great sustain.
It's got an alder body, with a flame maple top. It's not very heavy. Just about average for a strat I'd say. The neck is a C shape. Out of all the guitars I've played and owned over the years - endless RG's, LTD EC's, Strats, Les Pauls, etc., nothing has ever felt more comfortable than a strat to me. It's perfect I think. Not too thin, and not too thick. Right in the middle. I did notice this guitar has a super contour on it, and it extremely thin where your arm rests on it. Much thinner than any other strat I've seen.
It has fender locking tuners on it. I probably would have preferred the schallers that the deluxe came with, but they seem to be doing alright.
It also came with hand signed COA, authenticating that it was 1/100 from this run of this model. Not sure how many they've done totaly, but I've only ever seen 2 of these before.
This thing is definitely a museum piece, and it will probably always be babied, but I'm in love with this guitar and I'm really happy to have came across it.
Thanks for checking it out guys!