Sekooa Gibson SG clone questions and pics
A little backstory:
My Aunt and Uncle (Mom's siblings) bought this guitar used from a relative in their early teen years, say about 35+ years ago. Seeing that they bought it used, this thing is possibly 40-50 some years old. I inherited it this year when my uncle died and haven't done much with it since. There is literally NO info on these guitars on the internet, I've searched and searched but I haven't found anything useful related to Sekooa guitars. Maybe you guys can shed a little light on it?
The looks are certainly there, looks just like a Gibson, but as of now the playability is limited due to a couple of issues.
Here are some pics:
The next three are pics of the bridge, whammy, and pickups. Is it just me or are the intonation adjusters messed up? Shouldn't the one for the high E B and G strings be flipped? Does the bridge need to be replaced?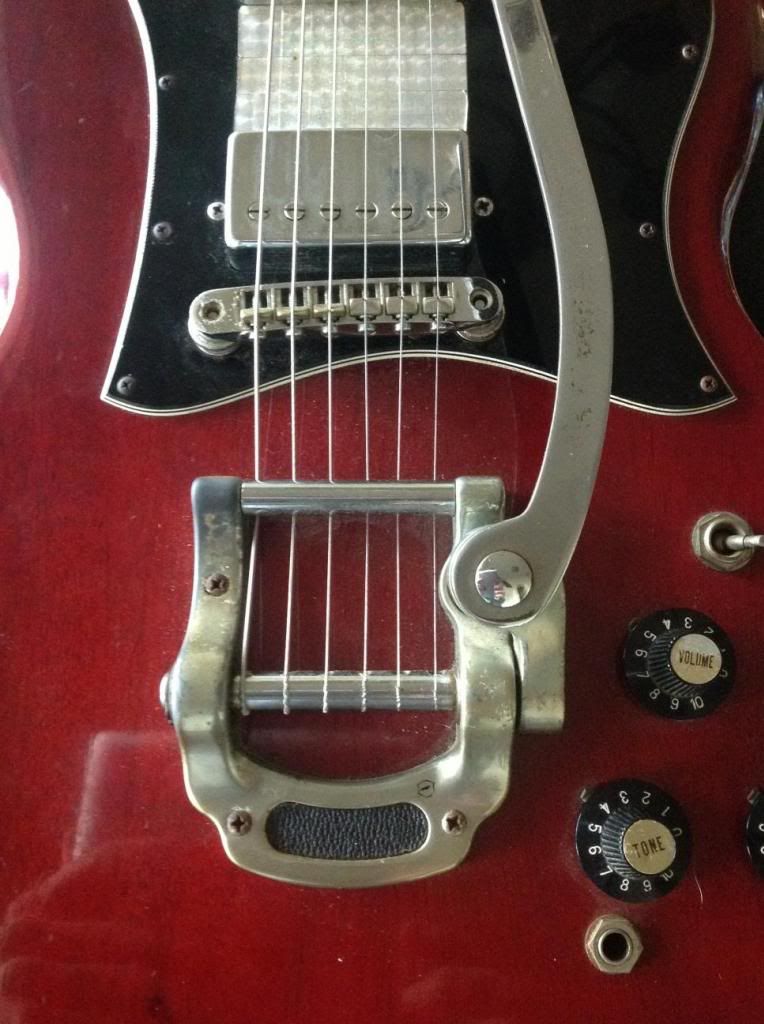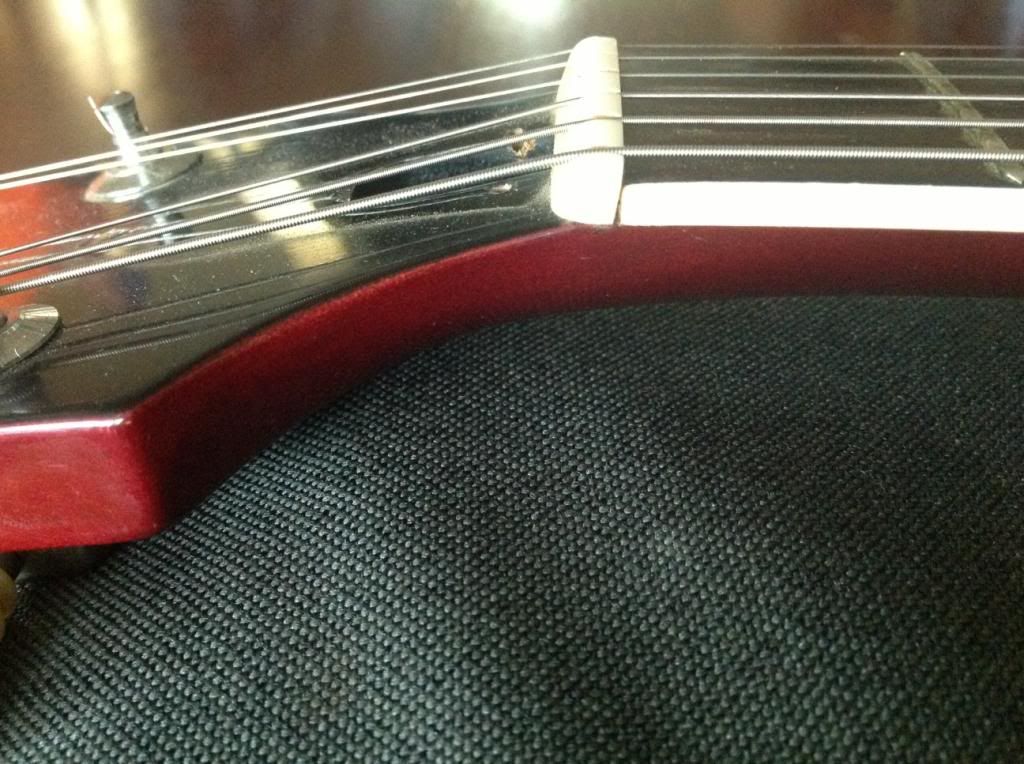 The nut does not look right, at all (to a noob at least). I think I should just get a new one and glue it on. Suggestions/input?
Last edited by JGM258 at Nov 13, 2013,