NAD. mesa content
pics first.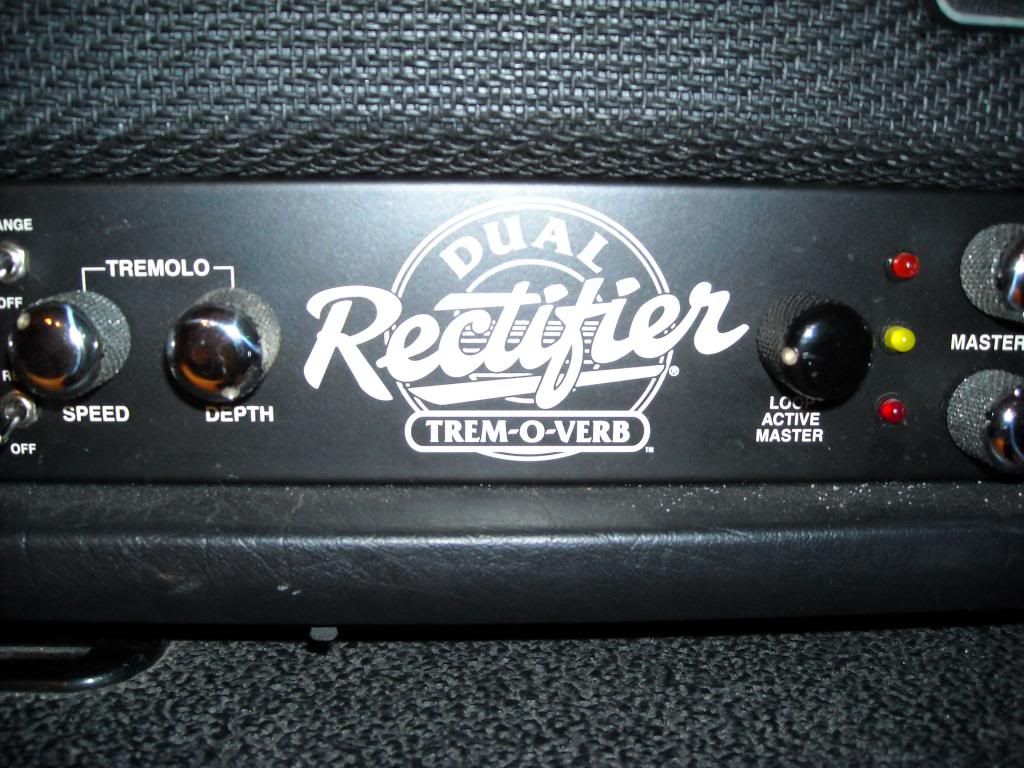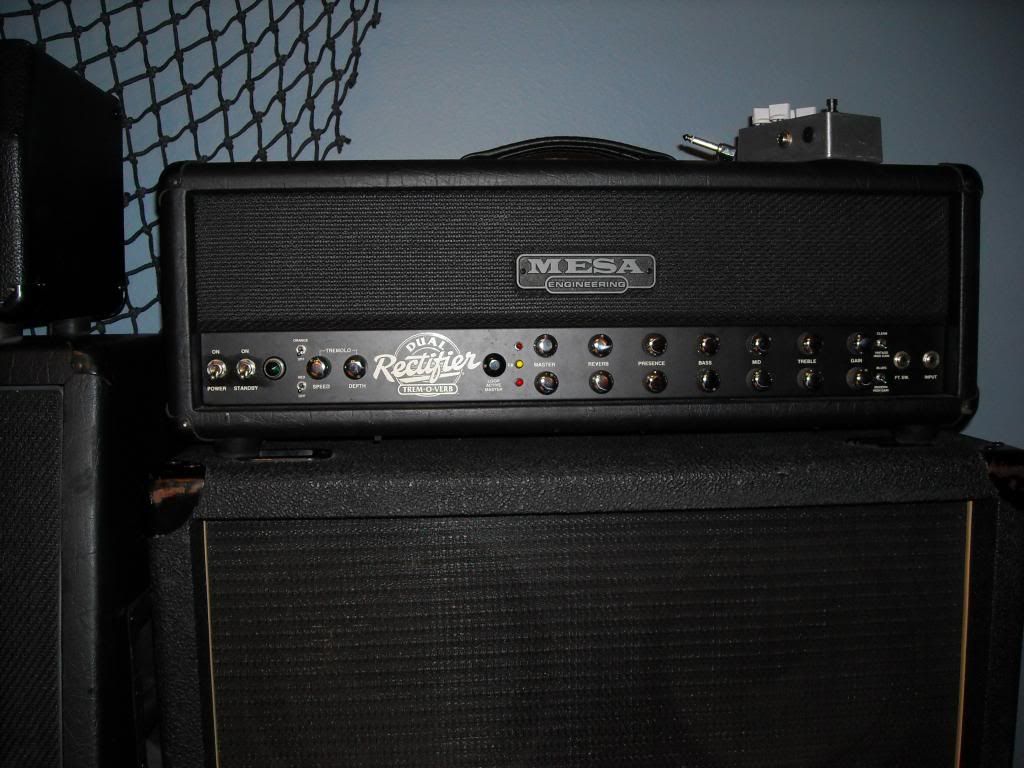 $750 Tremo-O-Verb. it is in really good shaped. i retubed it with JJ's on the spot, sounds phenomonal. really i have always liked recs, but i just never found one at the right cash, until two weeks ago when i bought this.
i have decided that i won't review things in honeymoon period
.
so anyways, i have tweaked the it alot. both channels can get some nice high gain tones, i go back and forth deciding how i want to run it. either with the top channel as cleans or the classic high gain modes, i really like that channel as high gain. that way on the bottom channel i can get the blues setting, which oddly is pretty cool, or the modern high gain, which kicks ass as well.
i think i am going to run them both on drive and have two OD tones, scooping the mids out of one a little bit and a little bass heavier, while the other having higher mids and heiavier deeper tone.
it really is an impressive amp. and **** under a grand? at $750? couldn't get better. i have played quite of few recs (two ch, three ch, dual, triple, etc) and they honestly don't compare. the only newer high end mesa i have played was the road king and the roadster, i would take the road king over it any day, but IMO it is in the same ballpark as the roadster just a few less features.
IMO sometimes you need features and sometimes you don't. i have like 6 switches or so on each of the three channels on my Fryette, but they never get moved and i would possibly happy just with a really good EQ, and do it that way. but they aren't a bad thing to have.
on the other side, i own a Orange Dual terror, which i love, and both channels have a single tone knob, but grab guitar turn knob and be at a good spot for that guitar.
/rant.
but anyways i love it.
pron???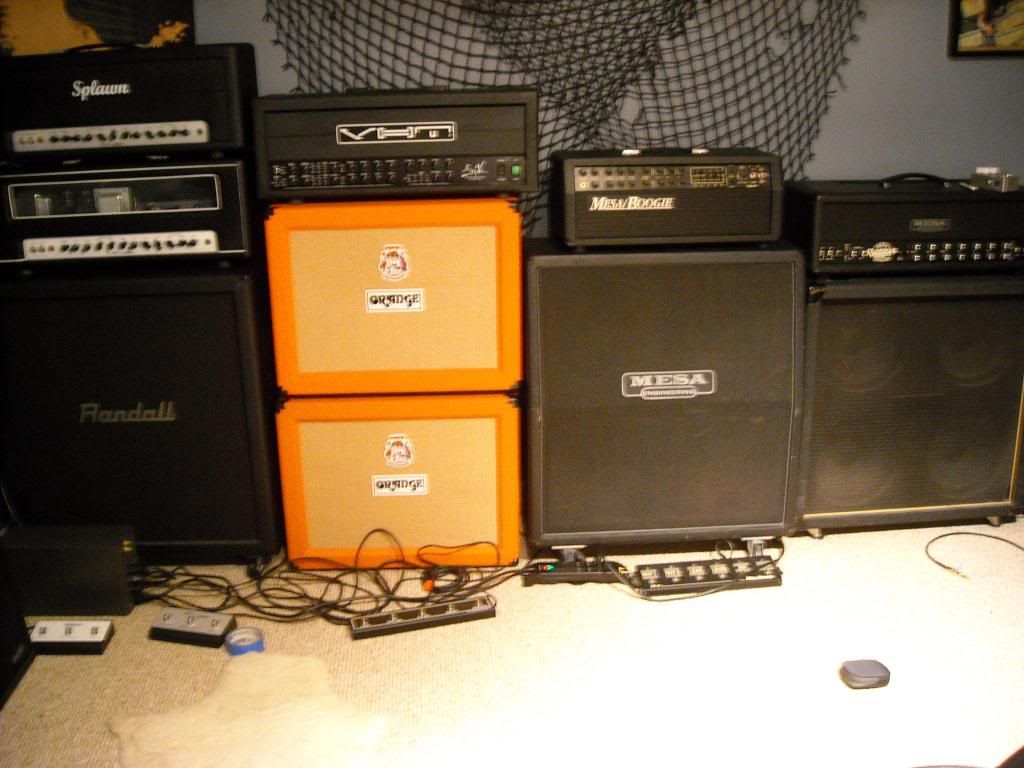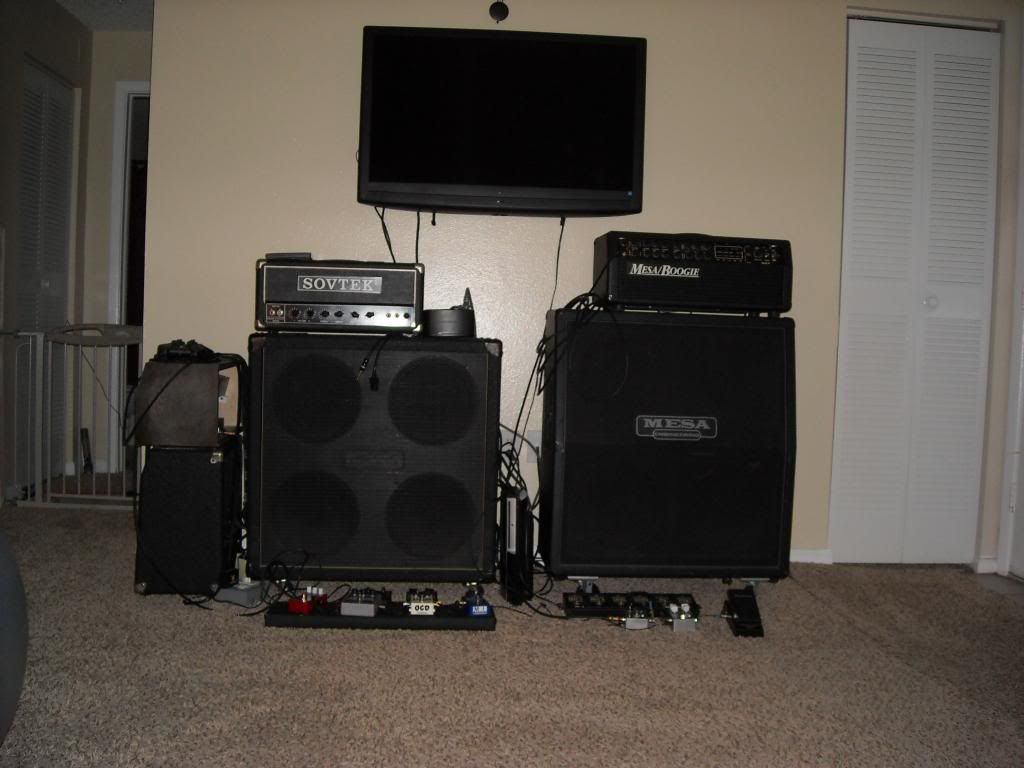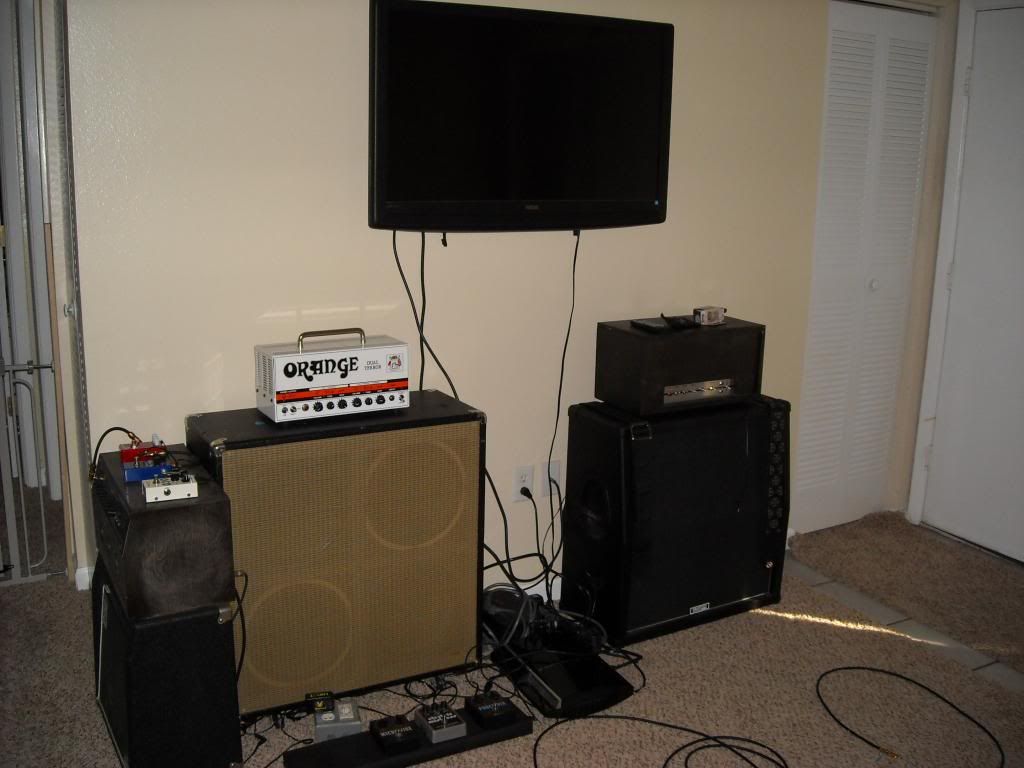 in the last two pictures the amp on the left was one, i built and finished the head shell a year ago, and just haven't gotten the cab finished. i need to add a partial back to it and just stain and tung oil. it a presumable old single 12ax7 ampeg combo.