NAD: Yamaha G-100 (For Cathbard)
I think this is my first New anything Day ever. I have quite a few pieces of gear, I just like to play it more than I like to talk about it, but this amp is super quirky. Like Zooey Deschanel quirky. I also only paid $100 for it, so I consider it a bit of a steal. Unfortunately haven't played any of my pedals through it yet. My pedalboard is set up for an amp with an effects loop, which this one does not have. I am planning on adding to this NAD/review when I am able to play with pedals. I'm going to do this NAD in a review format, whats good, whats bad, and some quirks about the amp, but for now, pictures!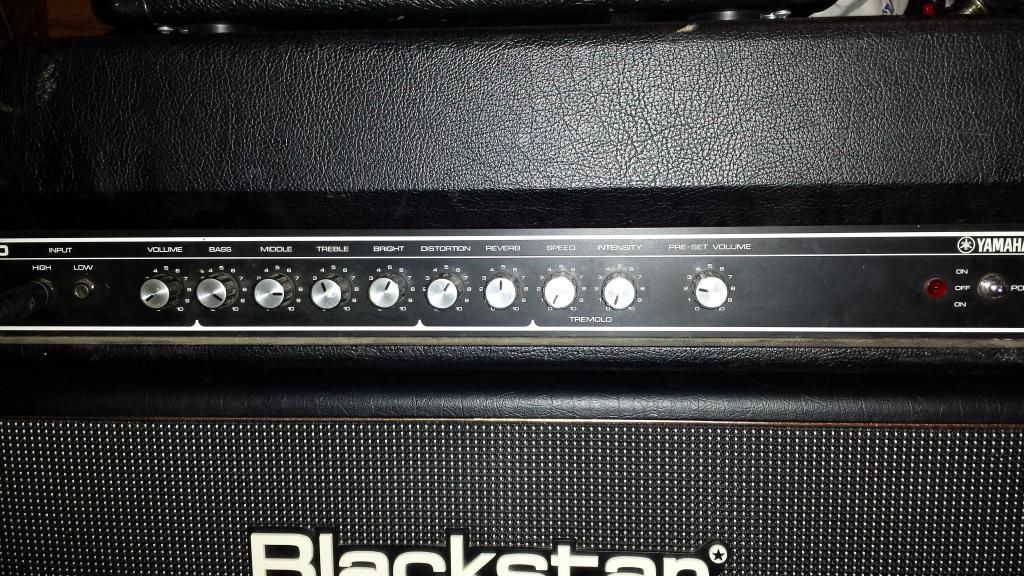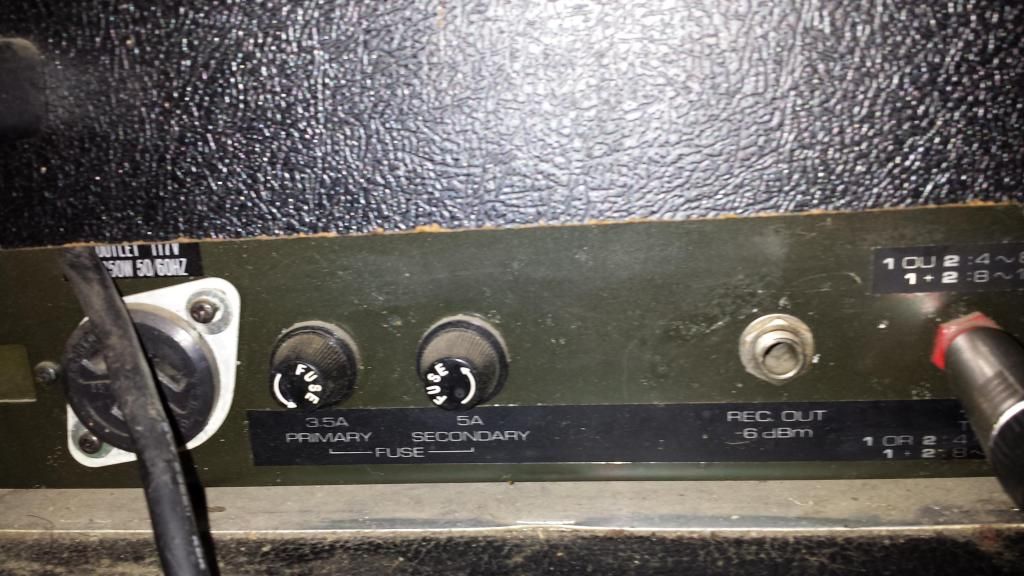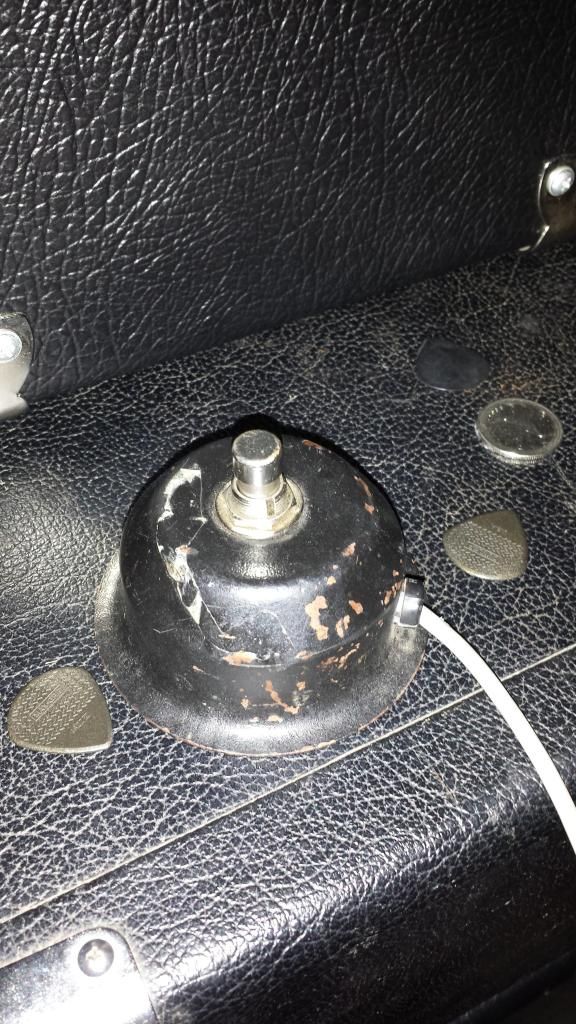 The Good:
This amp is 100 watts of solid state loud. Not sure if you can tell from the pictures, but the volume is at 1. That's my bedroom level, and even thats is a touch loud.
The cleans. TheG-100 has, imo, great clean tones. Probably not up to snuff to a Fender Twin Deluxe Reverb mind you, but I thoroughly enjoy them. I find that I enjoy my Engl cleans a bit more, they are a bit warmer. However I plan to, and will, use this for my cleans, jazz amp. I read that Pat Metheny used the G-100 as his main amp back in the 80's, so it has some merit as a jazz amp.
The EQ. Quite responsive and makes notable changes all around the knob. I usually like to keep all of my EQ's on everything ever between 10 and 2 o'clock, and within that range you can hear the differences. The G-100 seems to have a more crisp higher frequencies while the Engl sounds a bit more round. Has a "bright" knob as well which seems to be like a "presence" knob which is cool.
Built in reverb. Reverb just makes your cleans sound better, and this is no exception.
Vintage build. Seems to be built to take on whatever an 80's guitarist on speed would be able to throw at it. However, I am wary about the reverb tank. But if it's lasted this long, it has to be tough.
Simplicity. When you exclude the effects, this amp has 2 volume knobs, a 3-band EQ, and a presence knob. The front fascia itself is just black leather. If this was up on stage, you couldn't tell what amp it was from the front row. Also, no tubes = more reliable, imo.
4 foot-switchable on-board effects.* Reverb, tremolo, distortion, and a pre-set volume. However, one quirk is that they all have a different input jack on the back for the footswitch.
The Bad:
*The onboard effects. The tremolo could be better, I'm fairly luke-warm about it. Its cool, and the "speed" knob is responsive, but overall its pretty "blah".
The "distortion" sounds more like a pretty bad overdrive at best. It's very very hard to get it to distort, and the overdrive-esque sound it does provide, just sounds bad. Think of an OD with the gain at 2 or 3, and the level/output volume just a notch above the unity volume. "Meh".
The pre-set volume I haven't messed around with at all. Haven't found a use for it yet. Would be good for switching between jazz comping and soloing, and possibly stutters/that pickup switching kill switch thing that Tom Morello does a lot of. Also, because I only got one footswitch when I bought it, so I can only access one effect with it at a time.
Everything else I think is just due to wear and tear. Vinyl is torn a bit, pots are a bit scratchy, and it makes some noises. Which leads me to...
The Quirky
This is a (what I'm calling) mark. 1 G-100. Most of the G-100's I see online are the mark. 2's with a parametric EQ and a Mesa/Boogie-esque tweed front fascia and a much more different overall design. It's also pretty short. It's only about 7 or 8 inches tall, and seems much shorter than modern heads (probably because they're tube amps)
It has a recording out, a 3-way switch for power (on/off/on), the guitar signal fades out when you turn the amp off, it doesn't just stop immediately, and then it makes a "farting" noise as it actually turns off. It also has what I'm pretty sure are French labels for the speaker outs.
It also a 250 watt outlet on the back. I don't know why it would. Explanations guys?
It has an actual analog(?) reverb tank! I'm guessing this amp was made before digital reverb was invented, or the Japanese just knew better, haha.
Made in Hamamatsu, Japan. I'm not sure about the overall quality of guitars and gear produced in Japan around this time, but the fact that this thing still works some 30-odd years later must be a good sign.
And now my 3/4 stack!
Last edited by AWACS at Nov 15, 2013,
The mk2 didn't have tremelo. I had a mk2 and a mk1 but it was different to that again. It sounded identical to the mk2 (if the parametric was set to 0 gain) but it had two separate non-switchable channels whereas the mk2 had two switchable channels. When I say identical, I mean really identical, I ran them in stereo. Neither of them had tremelo though. Yours is different again.
250W is max mains power consumption.
HNAD

What exactly is the preset volume?
I wonder if its even a Yamaha G-100, haha. Thanks for the input Cathbard

If the distortion on that is anything like mine, it actually sounds decent if you hit it with a tubescreamer as well. I ran a TS-808 (bought new when they first came out) and a Boss overdrive, I can't remember the type, maybe OD-1? Whatever they were making in 1981, there weren't many. An SD-1 more or less. I'd used the ts808 for rhythm grit and kicked in the od1 for lead breaks. I gigged like that for years and years.
I'd use pedal on clean and pedal on dirty but never really dirty with no pedal.

If you open it up to take a look, look at what op-amps are in it. Ones like mine used JRC4558, the same as the ts808 in fact. I'd be curious to know. I can go look at the power transistors too if you want to compare. I still have it. I couldn't part with it for sentimental reasons.

You were wondering what the Japanese were producing back then. Well let's look at Yamaha themselves, which is really what matters. They were making the legendary SG1000 at that time. I have an sg500 and it's friggin awesome. Santana played them.
And also at that time they were making baby grand pianos that everybody wanted. And the Electric Grand. Those things rock. And early 80's Yamaha motorbikes were as good as anything on the road.
Last edited by Cathbard at Nov 15, 2013,
Well, I'm going to jam with it tonight for a bit, and put my OD, Fuzz, and wah through it and see how it sounds. I'll try and post opened up pictures this weekend, and try and keep this updated.

I think the pre-set volume thing (haven't tried yet yet, will tonight) is just an immediate boost in volume. I would think that because it is SS, there won't be any clipping like in a tube amp; your volume just gets louder.