NBD: Parts bass content :)

Join date: Nov 2007
100

IQ
So I've been buying parts for a Precision Bass for half the year, grabbing nice stuff for bargain basement prices when it comes up.
I ended up with a Highway One Jazz Bass neck and one of those "Genuine Replacement Bodies" Fender started selling earlier this year. The neck is getting close to being a decade old and is still dead straight with heaps of movement left on the truss rod, pretty good for a Fender neck in Australian conditions.
The body came with a Seymour Duncan SPB-3 mounted to it so that's what I'm using at the moment. I was never big on this pickup but I'm willing to give it a second chance, I'll see how I go with it I guess.
Bridge is Gotoh, machines are just the standard Mexican ones that the neck came with, they're pretty solid, I might replace then with Hipshot ones later.
The end result was this: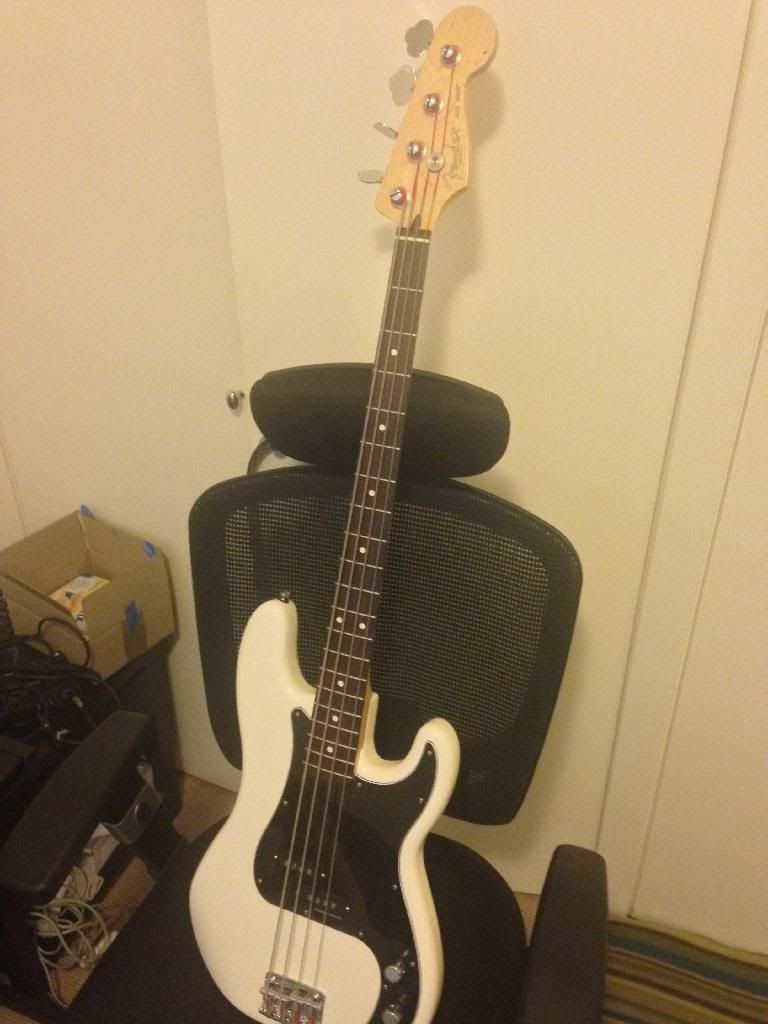 I'm really digging it, I wanted a P to string with roundwounds for a bit more aggressive sound and it's giving me just that, I want to reserve full judgment for when I hear it in a band situation. I set the action pretty low, a little bit of fretbuzz acoustically but perfect through an amp.
Here's a family shot!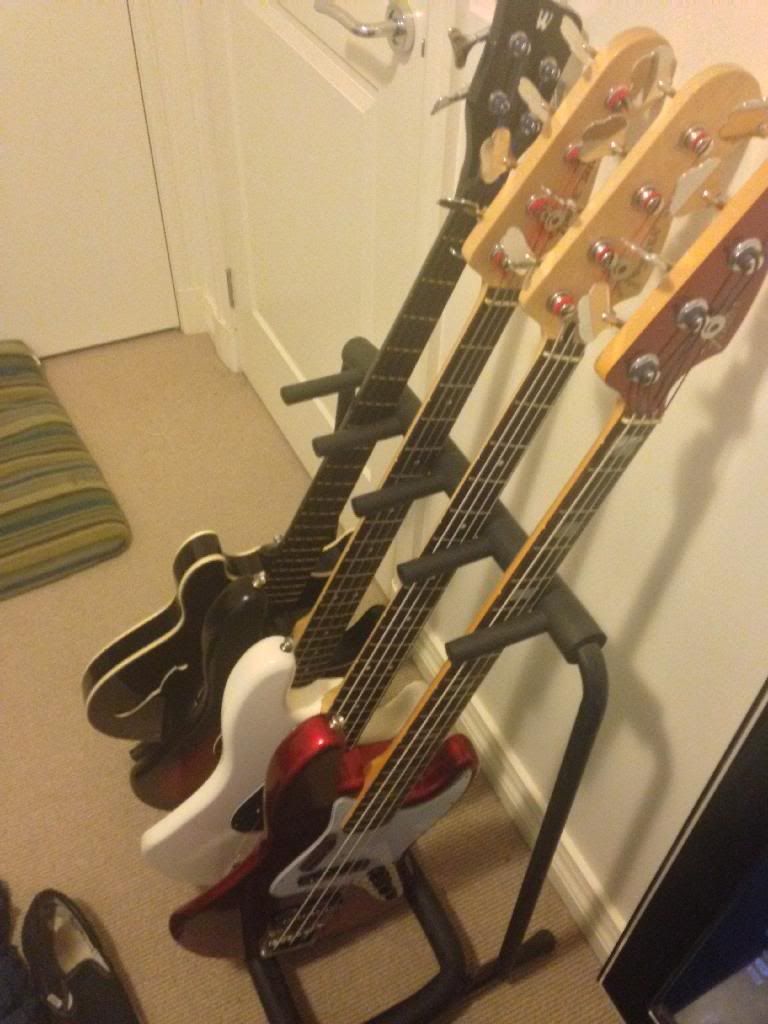 Always a fan of a white p-bass with a black pickguard. Almost has the same setup as my Squier. HNBD!
Very nice frankenbass! HNBD!
nice

Hnbd!

Glad to see you still have that 50th anniversary jazz too