NPD: Yeah, I know... right?
As I'm sure manynof you know... I've never been a big pedal guy. While I have a board full of (mostly) overdrives, I rarely use them... so it's kind of a surprised that I decided to take a trade for a bunch of them...
I've been trying to get rid of my Ibanez 5 string bass for several months now, it's a great bass... but I have another that I like the sound of better. After debating pretty heavily on this trade, and going back and forth with the guy for over a week, I finally just decided to go for it. I know a few of the guys in the pedal board thread would have been hesitant, but honestly, I was just ready for a change, and I needed that bass gone, so I'd have more room in the house!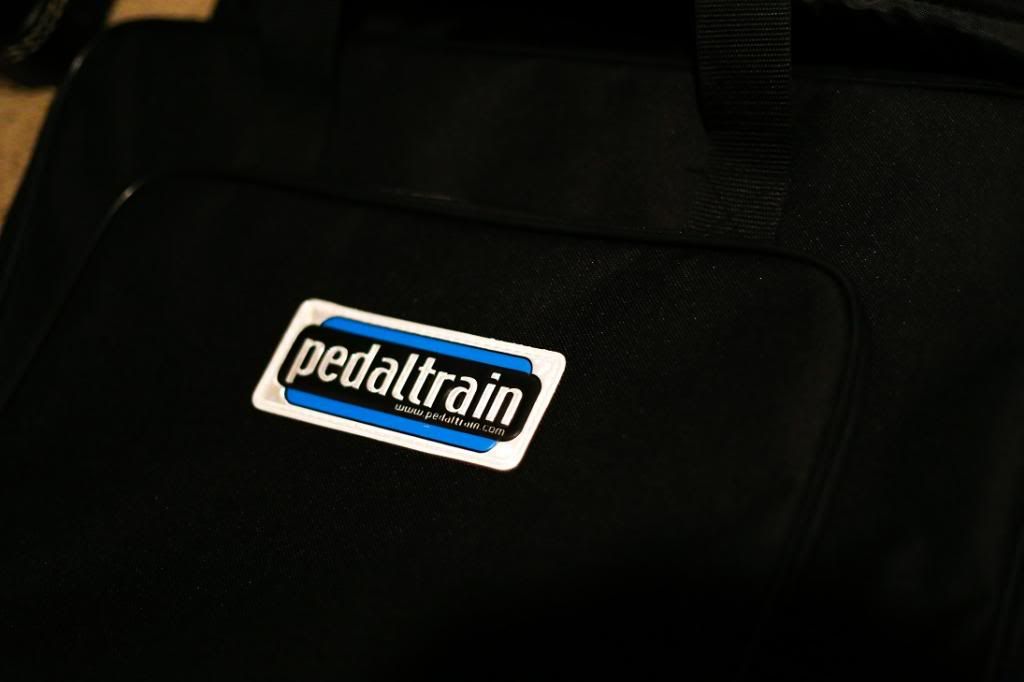 First up... I got a Pedaltrain Jr. in the soft case, with a Voodoo Lab Pedal Power 2 Plus... Not much I can say about this one... it holds pedals and powers it. Feels a bit more sturdy than the Gator board I have, but nothing super exciting, really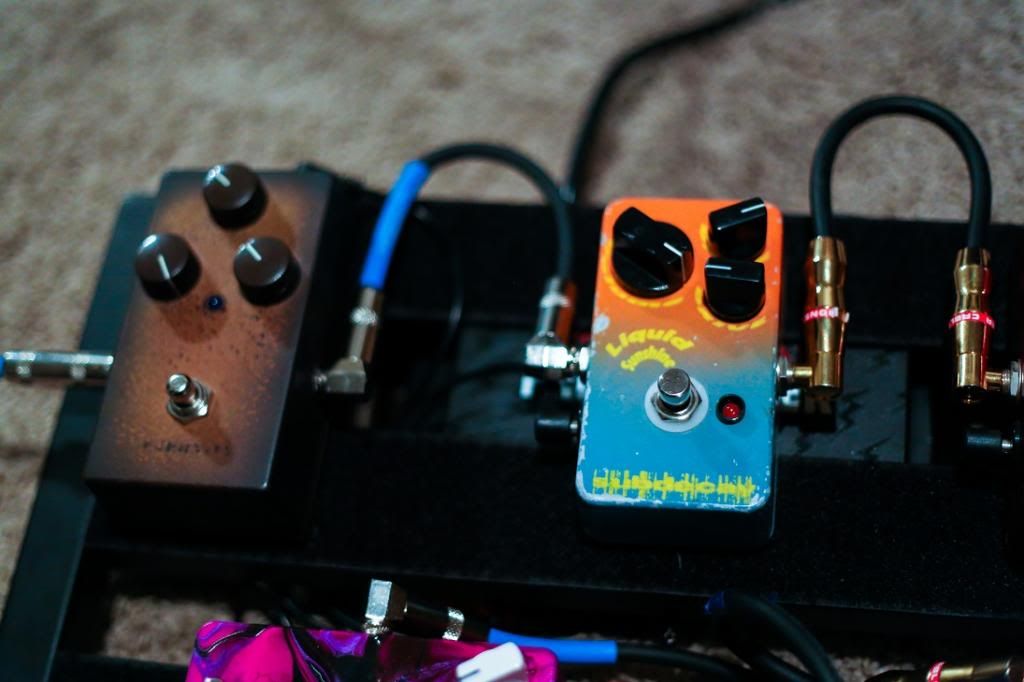 & a crappy family shot, with all my previous ODs.
What's new:
Love Pedal Eternity Burst
Subdecay Liquid Sunshine
Keeley Fuzz Head
Red Witch Empress Chorus
Voodoo Lab Analog Chorus
Voodoo Lab Micro Vibe
I also got the Full Drive 2 in a trade years ago and never used it till today

Reviews:
The Empress Chorus is very natural sounding and doesn't seem to color the tone other than imparting its effect on the original. I'm quite digging this one, but there's tons of sounds in there and I know I'll be playing for a while before I can really make up my mind...
The Analog Chorus is brighter than the Empress, but very musical. I almost like it better, just because its so much more simple. Its going to be a tough choice between it and the Empress's chorus setting.
The Micro Vibe is kind of the odd man out. It sounds TOTALLY different than the Vibe setting on the Empress and is super warm, as compared to the Analog Chorus. Probably not going to end up being my thing.
The Fuzz Head is actually really cool... I've never liked fuzz effects, but I'm kind digging this one. It really lacks the definition I love in my distorted tones, but it makes up for it on the all out sonic assault of the ears. It's brash and in your face, but pretty damn cool. Of all the effects I figured I'd hate, this was the one... Pleasantly surprised!
Next post will be saved for reviews on all the overdrives, as I've tested them the most, since o really don't need so many!
Derek, aren't you a photographer?

Oh, and HNPD

Join date: Nov 2009
640

IQ
How old is that Liquid Sunshine? The graphics look dated as hell compared to the current one.

HNGD! Awesome haul!
Overdrive reviews:
I tested all 5 pedals on my Bogner on 3 different settings: clean (blackface Fender), mid gain (Vox AC30) and high gain (hardrockish, JCM800 tones). Each distortion setting on the amp was about equal to where the ODs would bring it to in the previous test...
Love Pedal Eternity Burst:
Clean - Beefy and full, nice grit with a mid boost and nice round tone.
Mid gain - Smooth and natural, but it had a weird high pitched squeel in the background when muted (not feedback).
High gain - Noisy, lots of feedback when muted... But very smooth and fluid as a boost, clear with a big, tight bass.
Toy Room FX Eternity clone (purple one):
Clean - Nice grit, like the real pedal, but its thinner with more transparent mids. It also sounds slightly cleaner.
Mid gain - Percussive and djenty, thinner than the Love Pedal with more of a scooped mid range, in comparison.
High gain - More noisy than the LP, but very similar in tone. A little thinner and less midrangy, again.
Toy Room FX Fulltone OCD clone:
Clean - Big sound, lots of mids, but muddy because of the bigger low end. Super smooth grit.
Mid gain - Transparent, sounds like amp, but with a little more gain and fuzzier. Again, it's not as clear as the other two.
High gain - Boomy and less clear. Sounds like an unboosted Recto, lots of low mids and no high mids.
Subdecay Liquid Sunshine:
Clean - Less gain than the rest; super transparent. Clean and clear, best for a natural sound that doesn't impart much character.
Mid gain - Sounds exactly like the amp, just with a bit more gain. Insanely natural sounding.
High gain - Cleaner and clear, but a bit under gained feeling at the settings I liked most. Distortion is kind of grainy.
Fulltone Full Drive 2 MOSFET:
Clean - Thinner than Subdecay and a bit more harsh. Natural sounding, smoother sound that's very similar to the Subdecay. Boost adds a nice girth and rounds out the harshness.
Mid gain - Lower gain than the rest at the settings that sound the least harsh. Natural but a very small difference in sound between it being engaged or not. Boost adds oomph and makes it sound more like the Subdecay.
High gain - Clearest, with the most natural sound. Sounds exactly like the amp, just with more gain. Boost kicks up the low end.
From my tests, I'm preferring the real Love Pedal over the clone, though in a live setting, you'd be hard pressed to tell the difference. They're close, but I do like the LP's switch design better. It doesn't require it to click down, so I don't feel like in have to use as much force.
For low gain, I prefer the Love Pedal and Subdecay, as they both bring two totally different sounds that work well. For mid gain, the Subdecay won for me, as it just sounds like an extension of the amp. For high gain, its a tie between the Love Pedal and Full Drive... The LP has that big, overproduced high gain sound with a nice midrange, while the Full Drive is super clear and hard to overlook because of it!
Derek, aren't you a photographer?

Oh, and HNPD
Yes, sorry for the super shitty pictures... I've been sick for over two weeks and I'm really not in the mood to take nice pictures


Join date: Apr 2013
30

IQ
How old is that Liquid Sunshine? The graphics look dated as hell compared to the current one.

HNGD! Awesome haul!
I believe the documentation that came with it said 2005?
The new one looks super dumb, mine is pretty

I hear the new one is an improvement, though.
sweet


Join date: Jul 2009
80

IQ
Gear Page approved lol. very nice
Got a fancy new Canon 17-40mm f4L lens today for stupid cheap, so I figured I'd try it out and take some pretty pictures of the pedals, rather than the depressing ones I took last night (to appease Cath

)...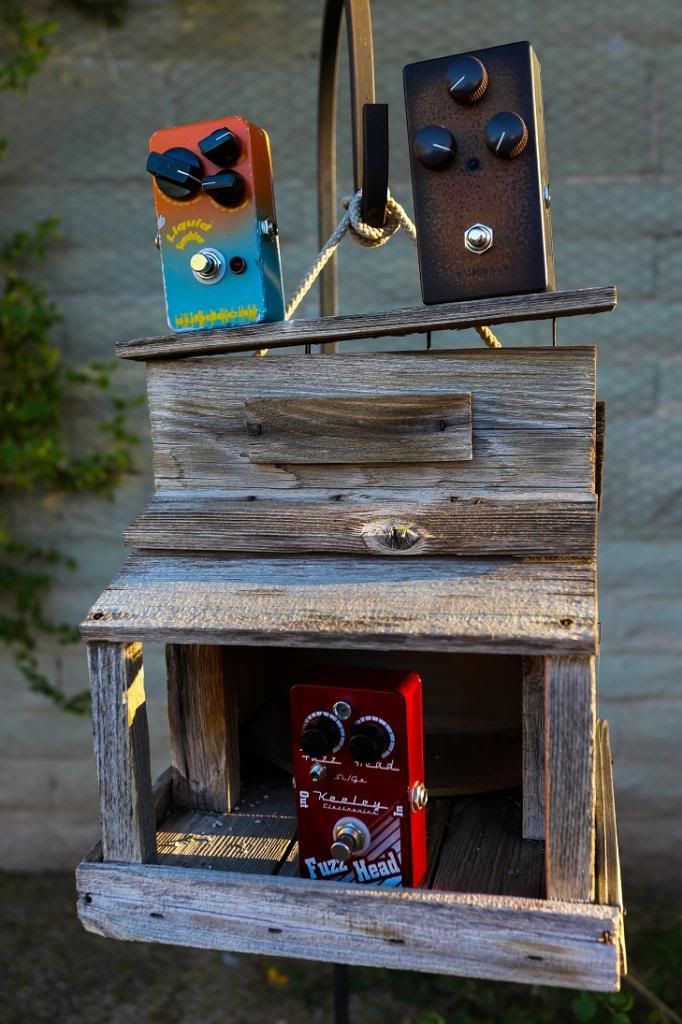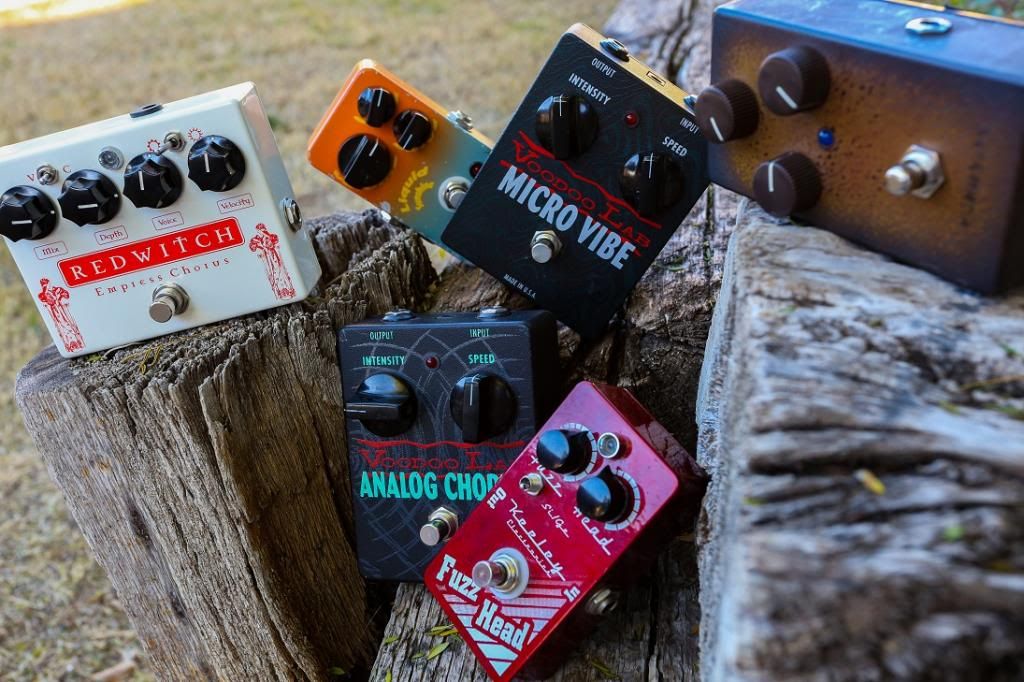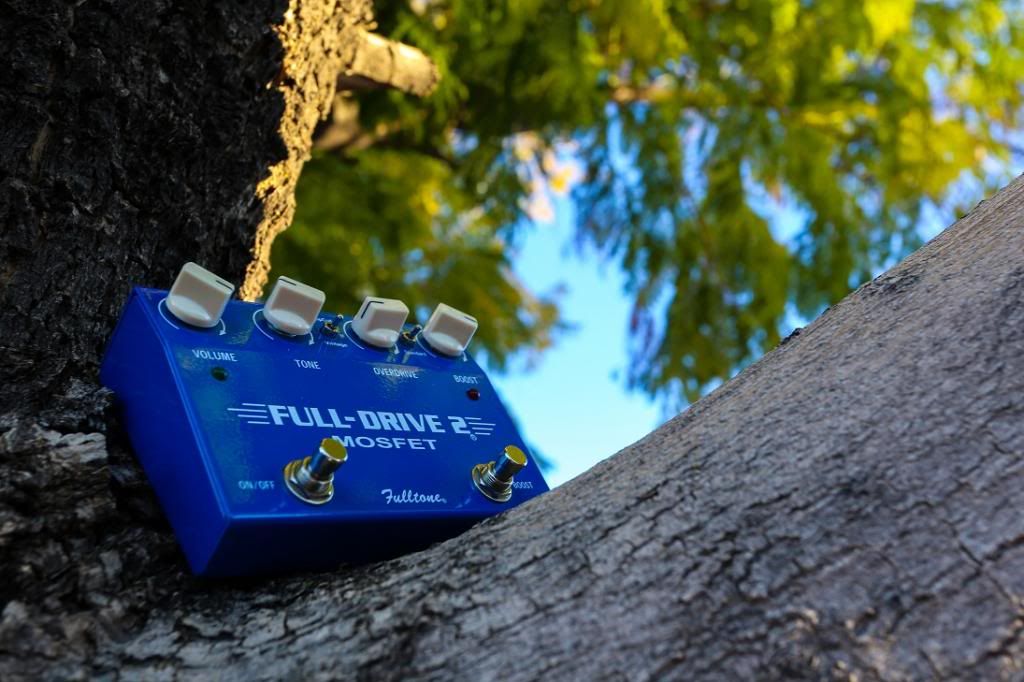 HNGD!
now that's funny.

i'll take the FD2 if you don't want it.


Join date: Feb 2012
80

IQ
Thanks, dudes.
Still debating what I want to keep...
I think it's going to be the Love Pedal and the Full Drive 2 right now... but whether I keep the real LP or the clone depends on if I can even get a decent price for the clone or not

The real pedal sounds a bit bigger to me, but they
are
extremely similar. The Liquid Sunshine is insanely transparent to the amp's tone, which I REALLY like... but I didn't feel like it excelled as much as the other two in the higher gain settings, which is where I'll use these most. As much as the transparency intrigues me, I think the coloration is what makes a boost most useful. If I were playing more lower gain stuff, the Liquid Sunshine would probably be the top on my list...
We'll see, though. They all sound great; I do know that I like the OCD clone the least... but it's not that it's bad, by any means. All of them are top-notch overdrives...
In other news, I might just sell the two pedalboards I have, keep the Pedal Power 2 Plus and then build a new one that's bigger, and will give me more room between things. Right now I feel kind of limited to filling the board with smaller pedals, since I don't have a lot of room. A bigger board (that's still a manageable size), will allow me more flexibility and make tap dancing a little easier, I think. Plus, I can make it all pretty


Join date: Mar 2008
780

IQ
Best pedal pics evar!
Nice reviews too. Def TGP ready

HNPD