Autographed Joe Satriani Drum Head Circa 1995
A friend of mine guided me here to sell this item, as he thought that there might be some real interest for it here. This is an autographed drum head from Joe Satriani's show on December 30, 1995 at the Roseland Theater in Portland Oregon. The musician's signatures who appear on it are:
Joe Satriani
Jeff Campitelli
Johnathan Mover
Stu Hamm
It was used at the show, autographed back stage and then thrown out to the crowd. This is what it looks like.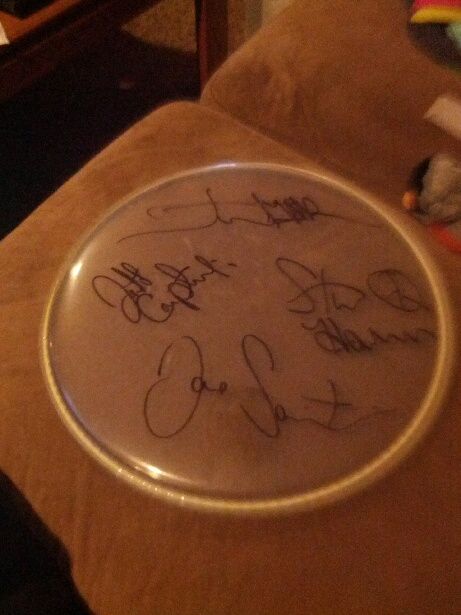 I am asking 125 plus shipping for it. If anyone is interested please let me know.
Thank you!