Stole a guitar today (NGD/Pickup Rec)
Not actually but I kinda feel like I did only paying $50. Guy said he bought it for $250 a year ago.
Here it is after a little tlc, fretboard oil and guitar wax. I can't wait to get some strings tomorrow and try it out. I know it's nothing special but I good deal turns me on!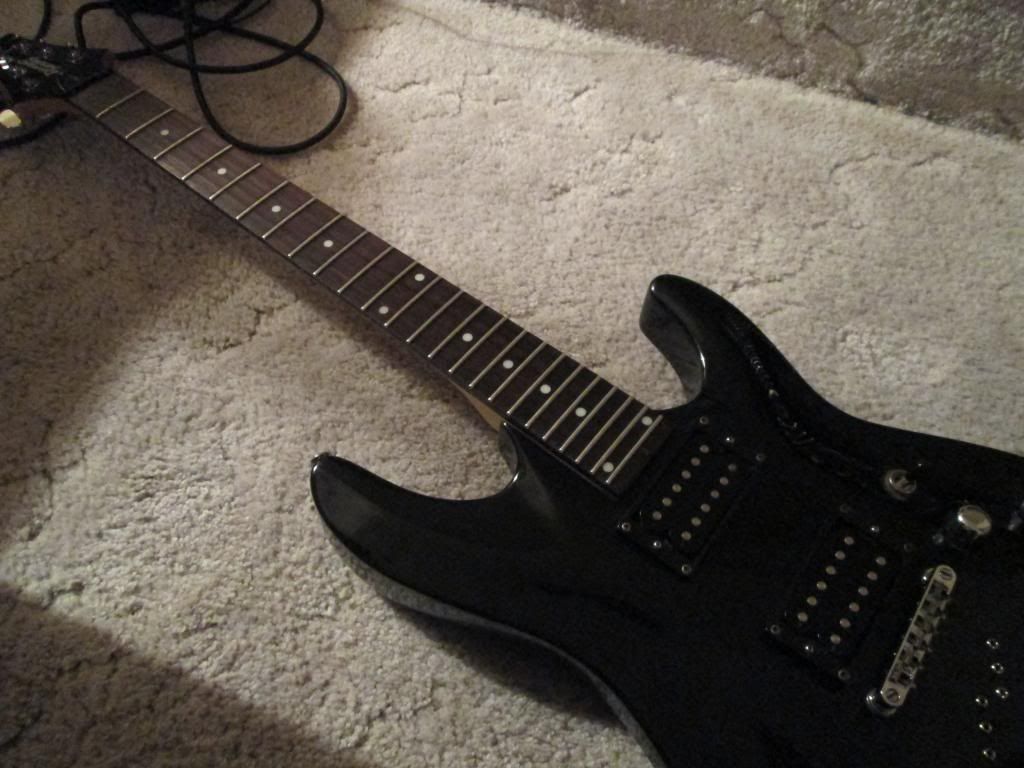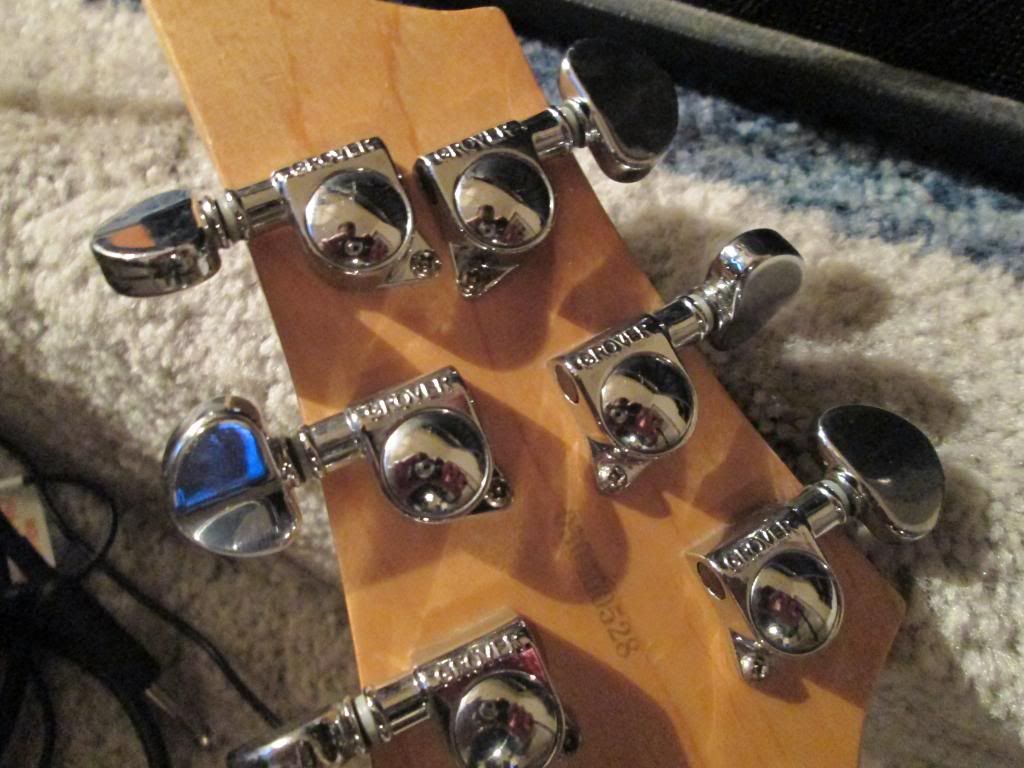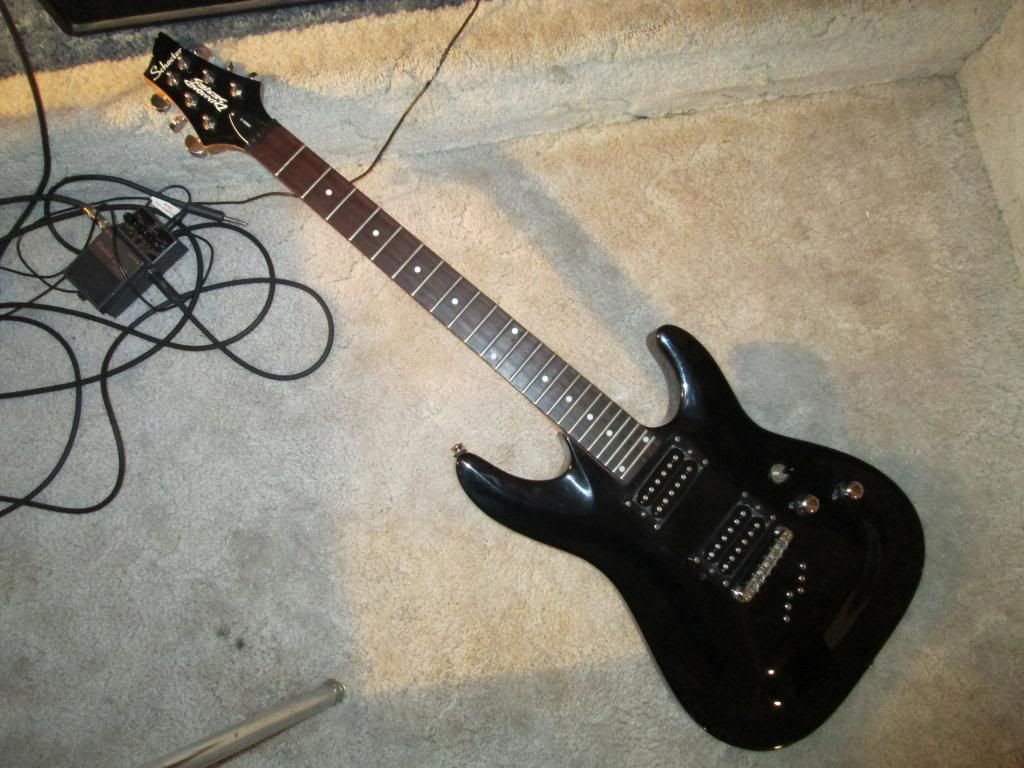 Anyways anyone have any good suggestions for pickup replacements? I'm just gonna assume there not that great but I will know for sure tomorrow. I have a seymore Duncan JB in my Jackson and love it but might wanna try something different. Oh it's a omen 6 diamond series btw made in 2005. Not bad for $50!
Last edited by UFC on VHS at Jan 20, 2014,
My straightforward bridge pickup suggestion: DiMarzio Super Distortion. If your bridge tone is feeling underwhelming, this pickup really broadens it. Nothing else to really say about that.
hard to go wrong for $50, it looks pretty nice

pickups depend on the type of tone you're after. anything in particular you're after? what amp(s) are you using?
I bought a 006 Deluxe and it has great reviews. Not bad for an entry level guitar. Go check yours out and see what others have to say. Personally, I think you got a great deal! Good for you and enjoy it.

Last edited by Vblue at Jan 20, 2014,
There's a review on this site for it.
I'm just looking for a good metal/punk tone really seems like my JB in my Jackson works just fine for punk not to hard to satisfy in that area but a good strong metal bite is needed. I'm concidering the dimarzio super distortion as someone recommended.
For the neck I want something powerful yet smooth sounding I'm tired of my leads being so harsh. Right now I'm just using a Vox vt20 practice amp and a boss mt-2 pedal it's not great but having a 100 watt head an that isn't really practical for me right now.
But yeah, I got strings on this baby today and not bad. Nothing mind blowing obviously but a good deal for $50. The pickups are gonna have to go tho.
Here's one more photo with some new strings on it.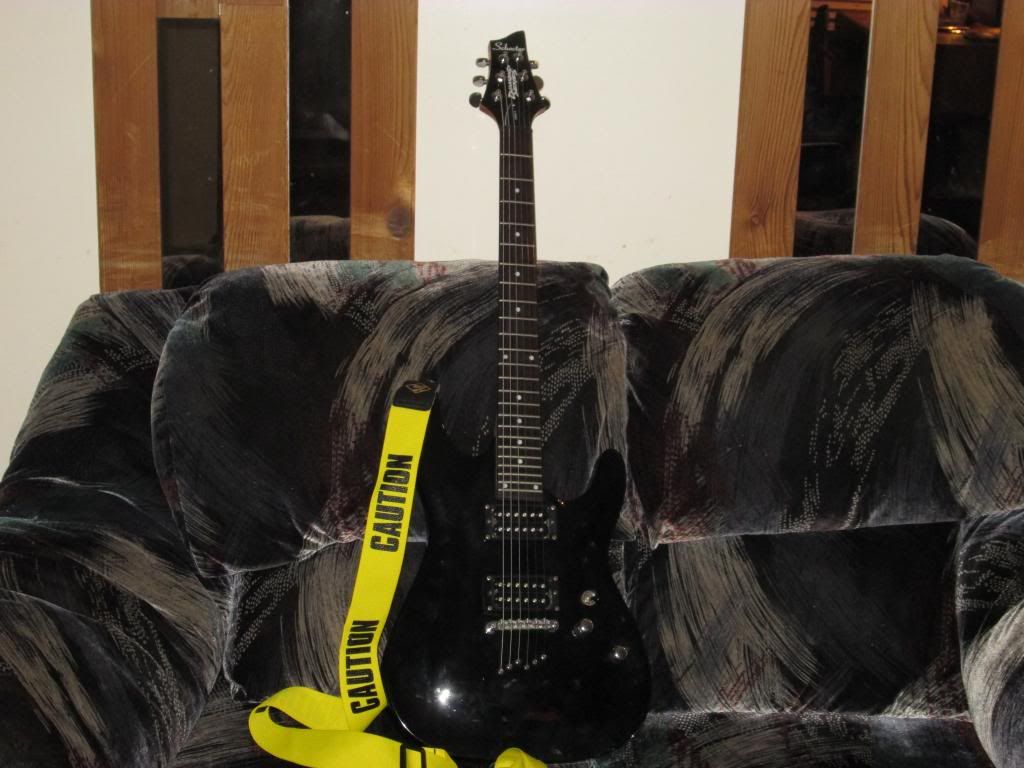 Last edited by UFC on VHS at Jan 20, 2014,
Your leads sound harsh because of the MT-2. It's a terrible pedal and is gonna make anything sound like ass.

Join date: Dec 2008
350

IQ
First, that is an excellent point- have you tried playing with a better pedal? Here are some I'd recommend:
Rocktron Metal Embrace
Rocktron Third Angel
Visual Sound Jekyl & Hyde

Second, if it really is the pickups, might I suggest:

Neck : Seymour Duncan '59, RailHammer HyperVintage or Chisel, Tesla VR-Extreme or Plasma, Lace Deathbucker

Bridge : Seymour Duncan SH-4JB, RailHammer Chisel or Anvil, Tesla VR-Extreme or Plasma, Lace Deathbucker
Last edited by dannyalcatraz at Jan 21, 2014,
Ok, I've been told the MT-2 is no good but I guess I just didn't wanna listen I've kinda grown on it for rhythm playing but yeah all leads sound pretty harsh and thin.

So I guess first thing is first I will buy a new pedal and by the sounds of it, it will be better all around. Then I will start with the pickups and one day when I can actually crank my amp up I will buy something awesome and be good to go.
Last edited by UFC on VHS at Jan 21, 2014,
If you like the JB the duncan distortion is a bit like a JB with more bite and fewer mids. I've heard rumours it's the same (or similar) wind to the JB except with the ceramic magnet, but that could well be internet BS.

The dimarzio super distortion is nice too, less bitey/bright than the duncan distortion.
how badly do you need power for the neck pickup? the duncan jazz might be worth a look for what you want, but it's paf-output. the '59 is nice too but the jazz is a little smoother i think. or if you do need (a bit) more output the dimarzio air norton might be worth a look. the liquifire gets a good rep but I haven't tried it.

how badly do you need power for the neck pickup? the duncan jazz might be worth a look for what you want.
Yeah I gotta be honest i'm not really sure. I want something that could try to mimic the sounds of Jason Becker or Marty Friedman I really enjoy a lead that sounds smooth and powerful and really cuts through and stands out.
Sorry if that's to general of a description but after you guys pointed out that the MT-2 isn't very good I think i'm gonna have to agree, I just played a bit and yeah it's not what I want it sounds so harsh and just overall unpleasent to the ears.
Do you guys think a newer pedal and some pickups will help a ton or is my real problem this practice amp I have? I really think it's not too bad for my purposes and I'm not in a position where I can play really loud all the time.
Sorry for all the questions and thanks for the help. I'm using a Vox VT20+ amp btw.
Last edited by UFC on VHS at Jan 21, 2014,
Yeah normally most people would suggest getting a better amp as that's likely the main cause of your problems. That's not to say some of the other things might not help a bit, but you're not really getting to the crux of the problem, either.
Yeah those are crappy amps kinda, too. I was in the same exact spot as you were, you get used to your tone with beginner gear and then you hear how you want to sound and work towards it. Honestly, the difference a good tube amp and some nice overdrive from a good pedal will make to your ears will blow your mind. Even the overdrive channel on a tube amp is the greatest thing to play on the first time you do it.

Join date: Jun 2009
10

IQ
$50 for an Omen 6 is a sweet deal.